Star Guardians Slot Review: Explore the Unique Gameplay
If you think you got what it takes to join the Special Forces team in their battle against alien insects called Tritons, then Star Guardians is the right video slot for you. This is arguably the most innovative game Evoplay has created. Star Guardians is on an entirely different level, as you can control the main character. You have three of them to choose from, each having different powers. Let's look at what makes this game such a hit among players without giving too much away now.
How to Start Playing Star Guardians
First, you should register at an Evoplay-powered online casino to enjoy Star Guardians. Once you do, you can look forward to free spins on registration no deposit bonus, depending on your chosen site. Now that you have an account, you can follow the next few steps to enjoy Star Guardians for real money:
Load the game.
Choose your character.
Select your bet size ($0.10-$10,000 per spin).
Choose the manual control on the top left-hand corner of your screen if you want to control the character.
If not, hit the spin button and defeat your enemies.
Star Guardians Theme
Star Guardians is a unique and innovative slot game because of its particular theme. The name suggests a space adventure, and the graphics resemble a video game. First impressions matter in slot games, and Star Guardians grabs your attention as soon as you start playing. When you begin spinning the reels in automatic or manual mode, your chosen character will reveal different doors. Behind these doors, hostile insects are waiting to challenge you. Your objective is to defeat these insects and collect your winnings.
RTP & Variance
Next, we can look at the technical information surrounding Star Guardians. It is a 3-reel video slot with three main symbols. Its RTP is 96%, the average in the iGaming industry today. The volatility settings are dual: low or high so that you can choose your preferred value. Lastly, the hit frequency is set at 56%.
Symbols & Paytable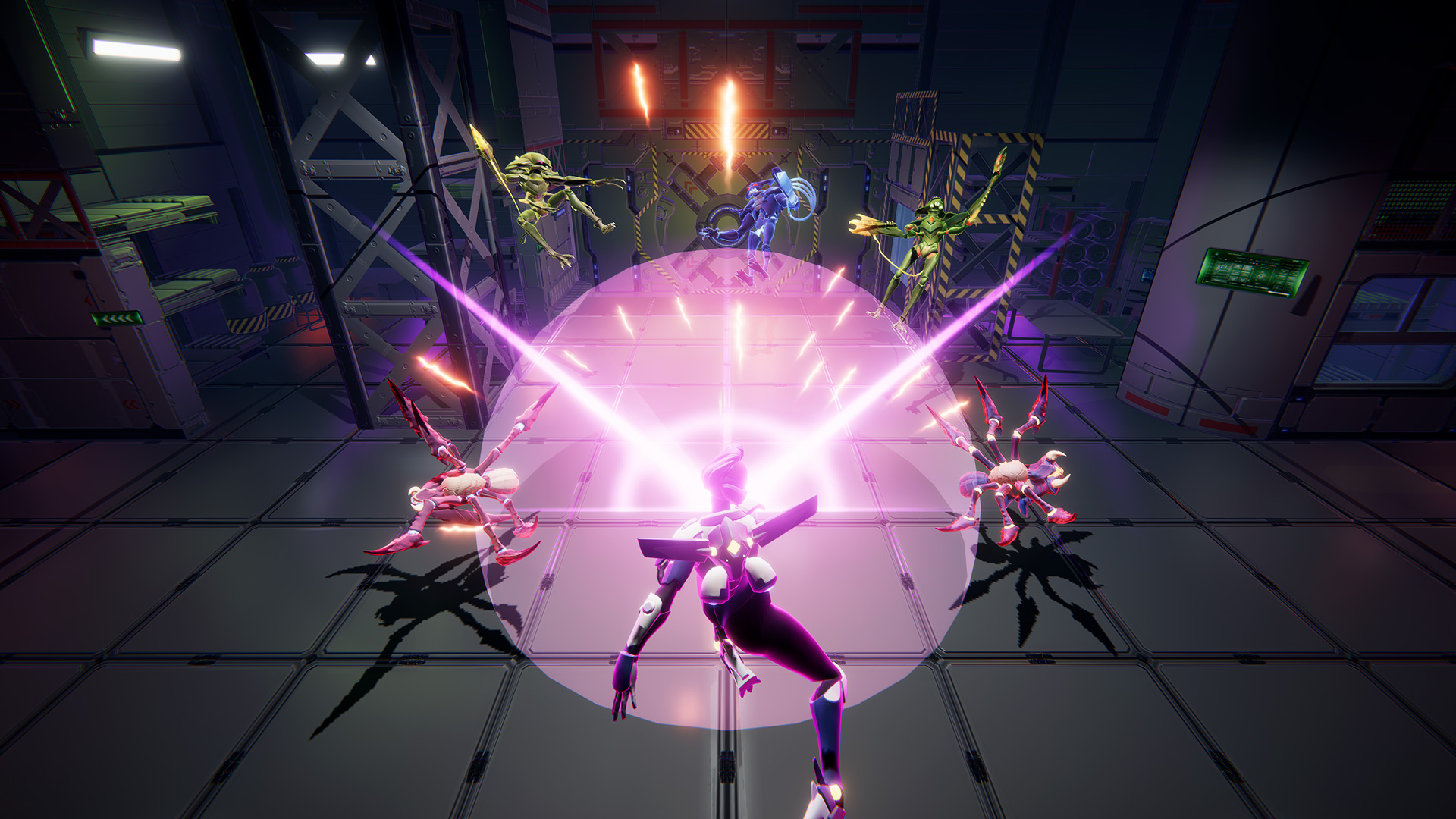 Your standard enemies in the slot have the following values if you destroy them:
Soldier 1 and 2 – 0.1x-10x
Liquidator 1 and 2 – 0.5x-25x
Chief – 3x-50x
You can also look forward to better payouts from the so-called "Special Enemies", which appear during the bonus game:
Larva – 0.3x-5x
Queen – 100x-5,000x
As you can see, there are seven different opponents you can come up against in Star Guardians. Each of them has a minimum and maximum winning coefficient which is multiplied by your bet size.
Keys and Chest
As part of the main game, you can also find a chest in Star Guardians. It will appear randomly in the room, but remember that only one type can occur during a spin.
In that line, you can look forward to two types of chests:
A chest with a lock contains regular or rare loot or a booster. It opens with a key that you can find in a chest without a lock;
A chest without a lock can contain cheap loot, a regular loot, a key, or an amplifier.
Now, the payout for the loot has the following values:
Cheap loot – 0.1x-3x
Regular loot – 3x-10x
Rare loot – 10x-100x
Character Selection & Amplifiers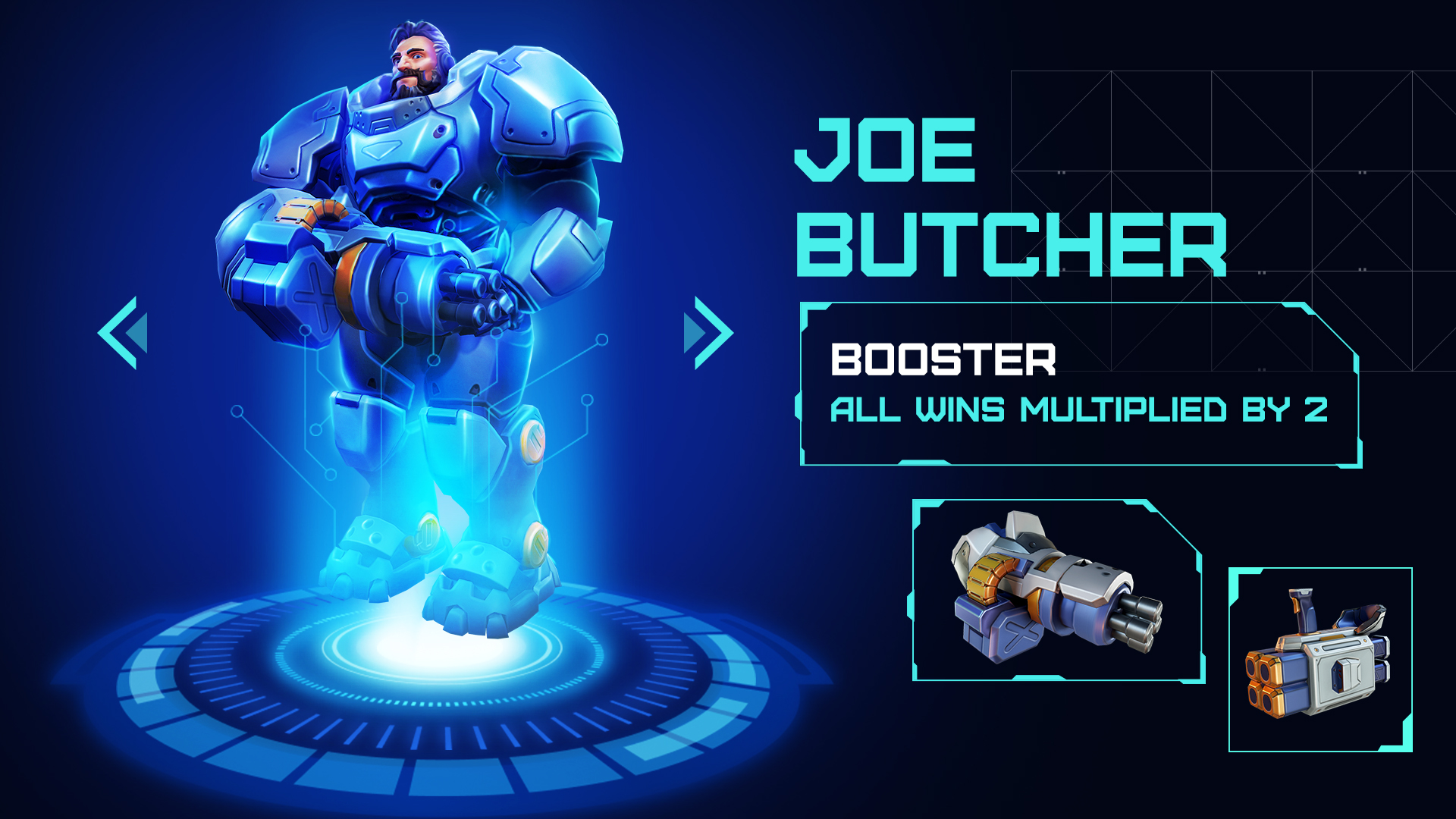 As mentioned above, there are three characters to choose from when you load Star Guardians, each with a different power, as seen in the table below.
| | |
| --- | --- |
| Character | Power |
| Butcher | He is a brute force character whose primary tool of choice is a multi-barreled, high-calibre machine gun, and he keeps a rocket launcher as his backup weapon. |
| Skyler | With a booster activated, she can open valuable chests. This is a fast and dangerous character. |
| Kelliot | With a booster activated, you have a 100% chance to get the loot. His weapon is deadly – kinetic energy is released from his hands. |
Now that you know the heroes' powers, you might wonder exactly how you trigger them and what they mean. During the main game, you can randomly find an amplifier to boost your winnings. There are three of them in the game:
Butcher's Amplifier – all winnings have a 2x multiplier for the next 7 spins.
Skyler's Amplifier – you can open any chest without a key for the next 7 spins.
Keliot's Amplifier – each enemy will drop loot for the next 7 spins.
Star Guardians Bonus Game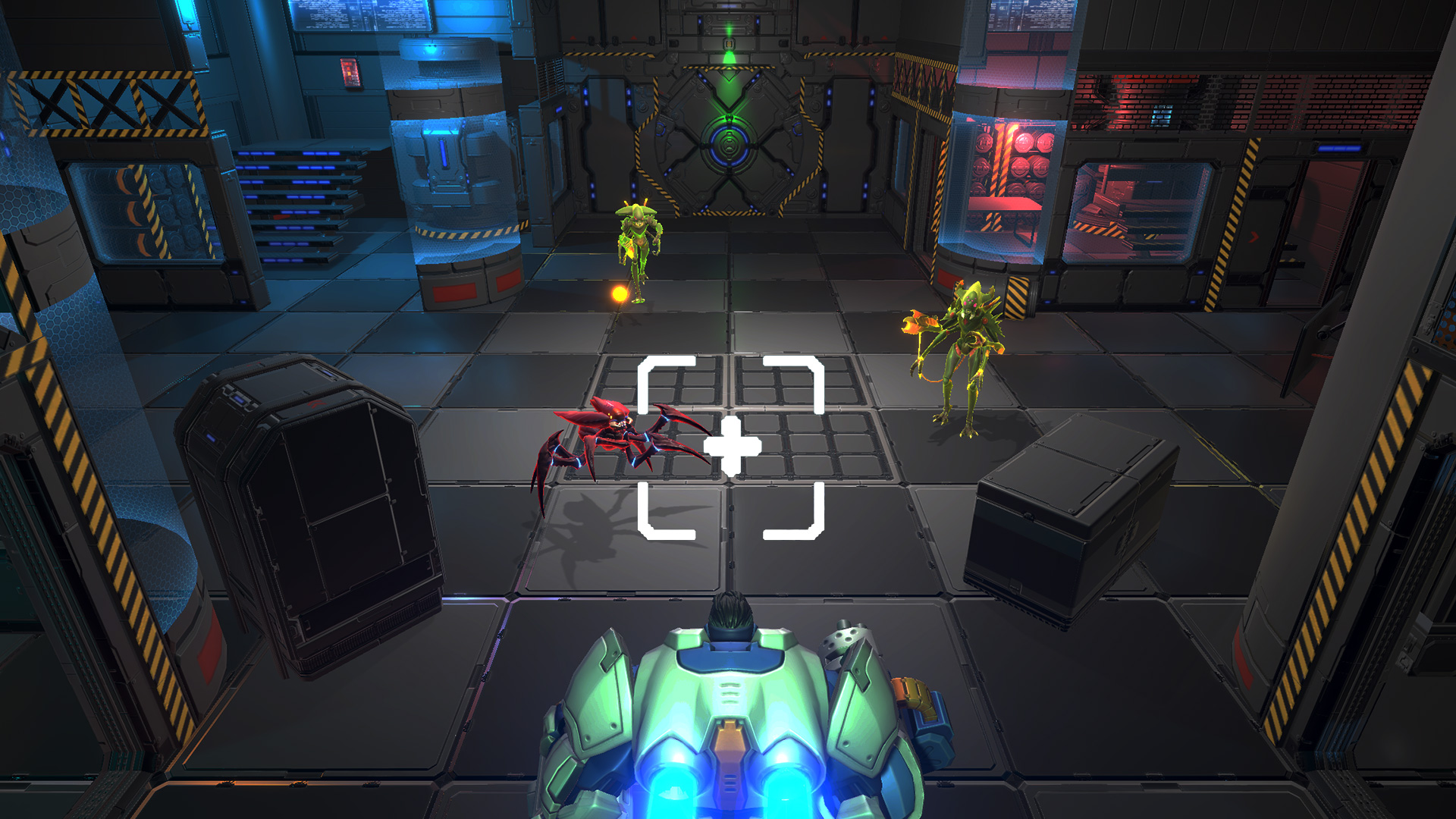 The fun in Star Guardians does not stop only with the amplifiers and the killings of the insects. There is also a Bonus Game, a random event you can activate during any spin in the main game.
You and your allies have to fight three waves of enemies during it. You also need to collect ammunition for your cannon, which is necessary to fight the Queen of the Swarm.
Your cannon will help you defeat the waves of enemies that have machine guns. During the Bonus Game, your opponents will be Larvas, and you need to clear three waves of them before you get to fight the Queen:
1st wave – 10 opponents
2nd wave – 20 opponents
3rd wave – 30 opponents
Once you get to the Queen, you will need to use a cannon – all ammunition you collected in the previous waves of opponents will be handy.
The Ultimate Showdown – Battling With The Queen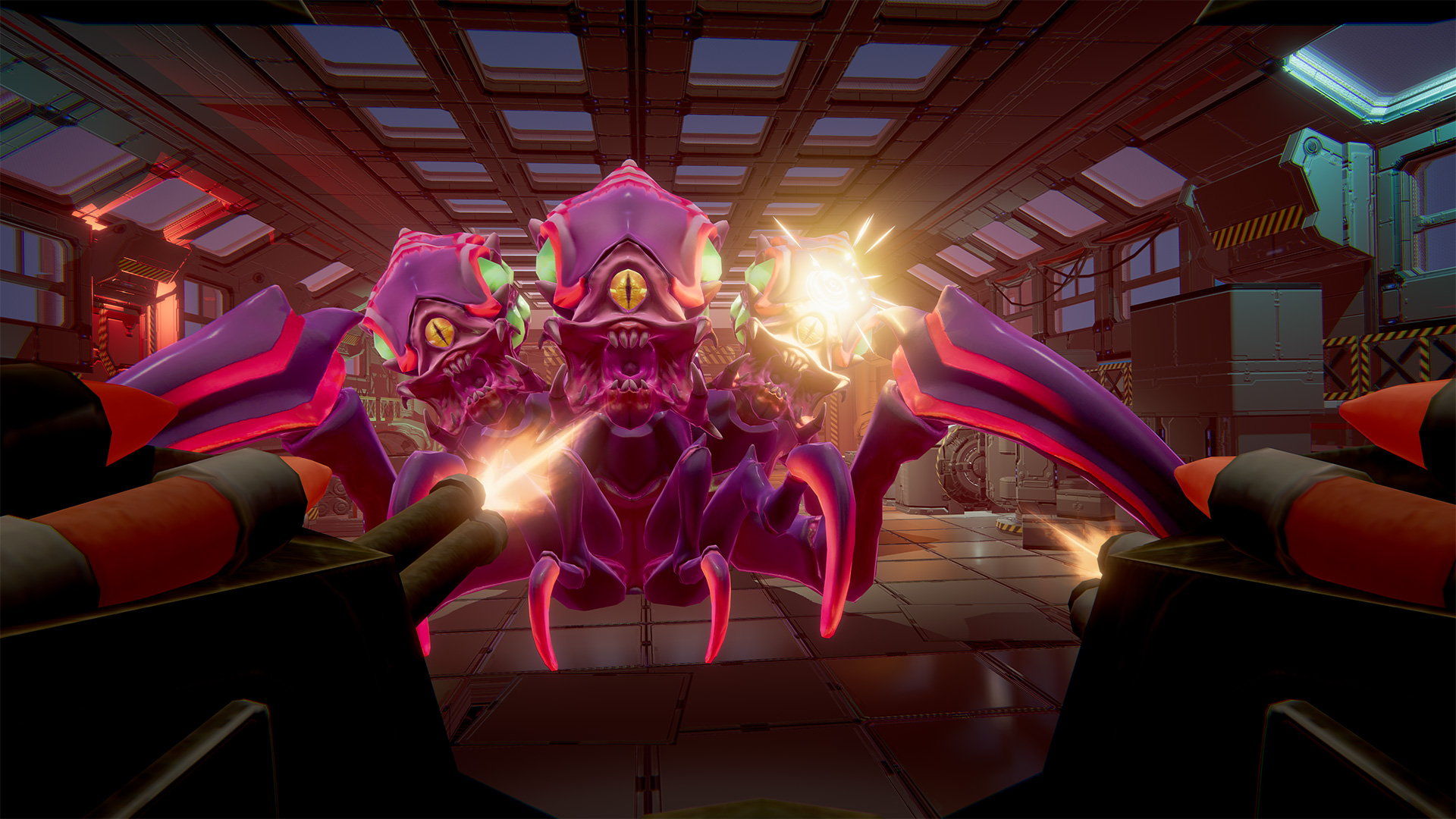 You have a chance to win a big prize by defeating a Queen with three heads. To win, you should destroy each head, but first, you have to get past some armour that has a random strength. If you manage to do that, just one accurate shot to the head is enough to destroy it. If you succeed, you could get a reward that's between 100 and 5,000 times the amount you initially bet.
Star Guardians Mobile Gaming Experience
Mobile gaming is widely thought to be the next big thing in the online gambling world. Nowadays, we are all used to finishing all our daily activities on our mobile devices – online gambling included.
Therefore, we are happy that Evoplay has made Star Guardians perfectly responsive for all mobile devices! You can load the game from any mobile browser and enjoy a fantastic gaming experience – without any shortages in quality.
Conclusion
Overall, we can confidently say that Star Guardians is one of the most innovative slots ever to hit the iGaming scene. Evoplay has done an astounding job in providing all gamblers with an authentic video-game-like gambling experience.
All that is left for you is to choose Evoplay-driven online casino, load the game, choose your character and get ready to defeat alien insects for great prizes.