Horizon Forbidden West – What To Do After You Beat The Game
Horizon Forbidden West has been out for a couple of months now and if you took a break to play Elden Ring then you might just be finishing the storyline right now. As usual, Guerilla Games doesn't miss when it comes to the main storyline. And right now we're all just waiting for the game's DLC to be announced. Will there be one? I think there could be several. So don't be so quick to sell off your game just yet.
This wide expansive world of Horizon Forbidden West is full of wonderful places to explore and with it is a ton of side activities, collectables, challenges and more. For those Platinum trophy hunters, I don't need to tell you more about this. So if you're not ready to say goodbye to Horizon Forbidden West just yet then this list of activities is for you!
Explore All Undiscovered Locations
If you just played the main storyline of Horizon Forbidden West and even if you didn't it's likely that you've missed some things in the game. To see how much more you have left to uncover head over to the Game Progression tab and check the percentage showing how much of the game you've currently completed.
Finding the last few things may be tricky, but all the different objectives add more to the story's scope. Listen to the audio logs, read the data files, and meet new characters. To better appreciate the world of the Forbidden West.
Find the Sixth Tallneck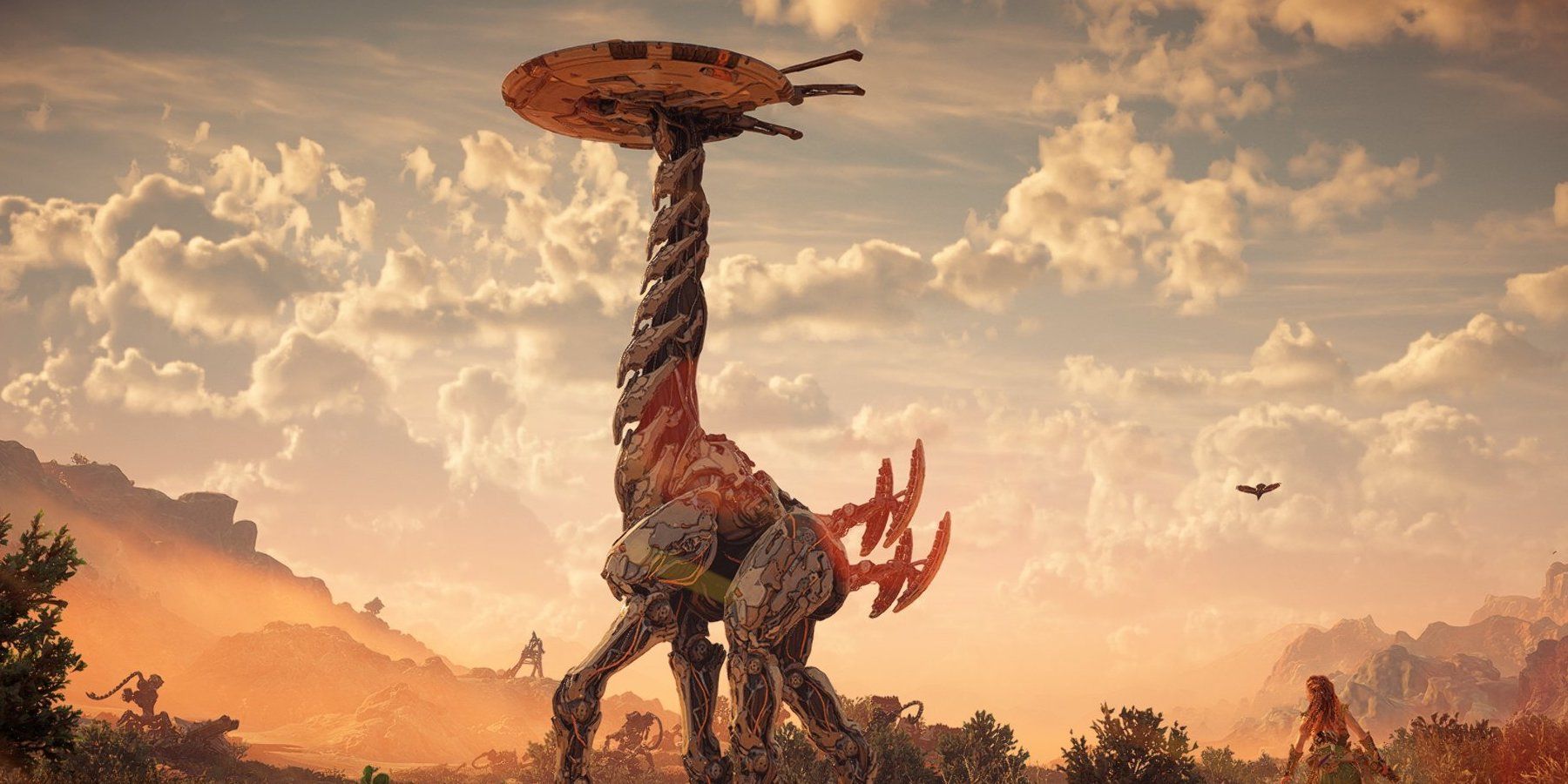 There are five Tallnecks wandering the Forbidden West which are marked on your map. But there's also one that's secretly tucked away that you'll need to seek out yourself.
It can be found in the IOTA Cauldron at the very north of the map. Heading into the Cauldron, you'll need to take on some tough machines and unjam the Tallneck that's stuck on the production line. It's a fun little side activity, and one you'd miss entirely if you weren't going for a completionist run or just didn't venture up to these far stretches of the map.
Once you've overridden all the Tallnecks you should have a better view of all the collectables available in the game. So that'll also be your cue to get them all. Some collectables are needed for side quests that provide you with rewards. While others bring additional backstory to the world of Horizon introducing new characters and letting in on past events that would otherwise be undiscovered.
Complete All Arena & Hunting Ground Challenges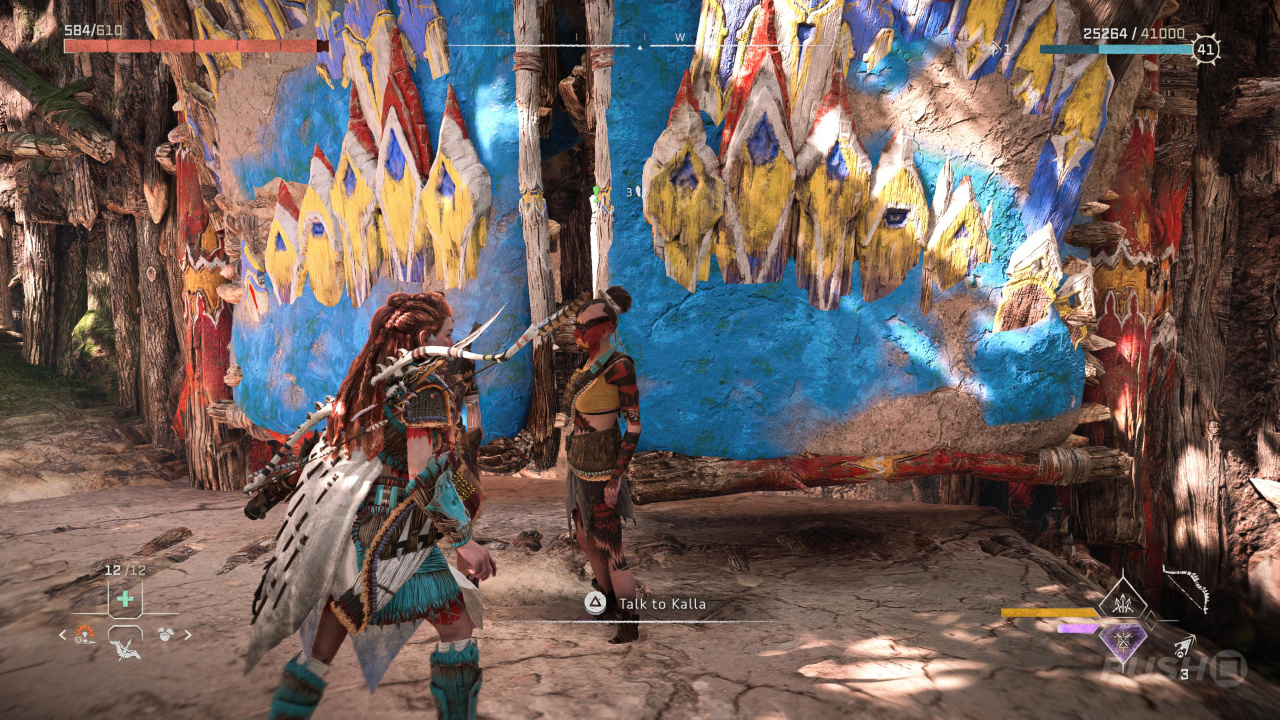 Taking on the various types of machines found roaming the wilderness in the Forbidden West can be fun. But if you're looking for a tougher challenge, you'll definitely want to visit the Arena at Memorial Grove, and the four Hunting Grounds scattered across the map.
Hunting Grounds offer you combat scenarios with time limits and specific requirements that score your performance. They reward you with Arena Medals and 'stripes' respectively which can be used to purchase some of the best gear in the game. Participating in the Arena is also a requirement to unlock two trophies.
The Hunting Grounds' quests seem pretty simple to complete until you actually attempt the challenges and restart ten times over just to fail at the last moment. But pushing past the difficulty is worth it because of the rewards. The 'Death-Seeker's Shadow' Legendary Hunter Bow, is easily one of the best weapons Aloy can get her hands on.
Max Out Aloy
Depending on how you play you'll end the game with Aloy being at a pretty high level. But have you hit Level 50 yet? Just by doing everything on this list and it won't take you long to hit that max. In fact, you don't even need to do everything on this list to reach that level.
But why Level 50 do you ask? Well in preparation for potential Horizon Forbidden West DLCs and battling it out in the arena. By levelling up you can put your additional skill points towards the best weapon techniques, Valor Surges and passives in the game.
Additionally, you can spoil your girl Aloy with all the outfits and weapons she could need for any occasion. At the highest quality level of course. Every weapon and outfit has specific buffs that help with ranged defence, stealth, healing, and elemental defences. While it's not necessary to unlock all outfits and weapons, it can be helpful. Things like Ropecasters, Blastslings, Spike Throwers, as well as the many styles of Bows that specialize in different ranges and arrow strength, all come into play depending on which machine you're fighting.
Also having a variety of outfits to choose from is fun and a fantastic way to get the best shots out of photo mode.
Clear Out All Rebel Bases & Outposts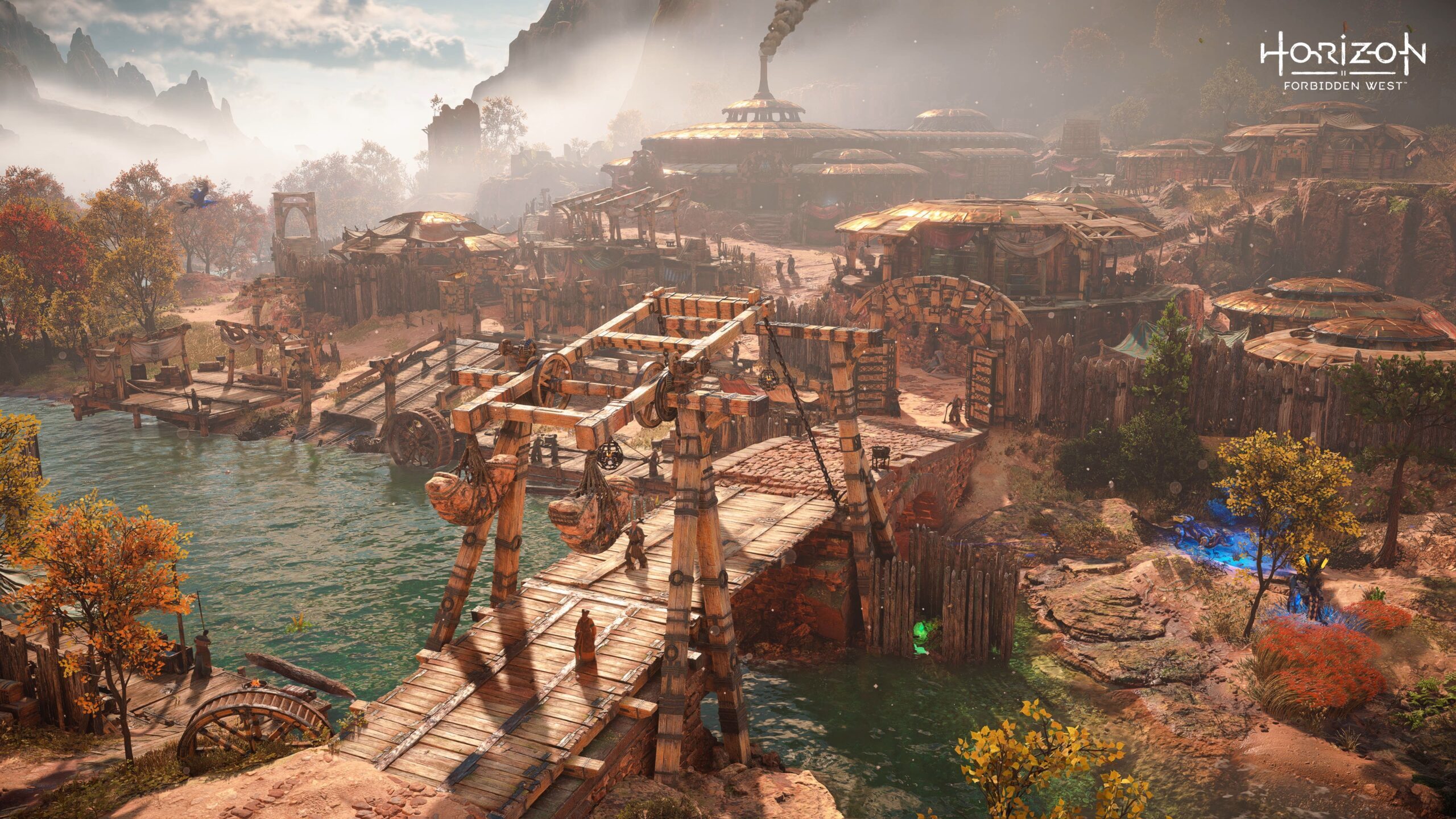 Those pesky Tenakth rebels have a bunch of outposts and bases littered across the Forbidden West. If you're familiar with almost any Ubisoft game such as Far Cry or Assassin's Creed then you'll be familiar with outposts.
The fun part about Outposts or those pesky rebel camps is that each time you go in can feel a little different. There are different variables, terrain, enemy types and even just different ways to enter. Are there objectives to complete? Will you take out everyone in the camp? Will you opt for a stealthy approach, or go in all bows blazing?
It can be a little grindy but these are some of my favourite side activities to do in Horizon Forbidden West.
If you like this post content game guide be sure to check out our other one for Pokémon Legends: Arceus. Or for more game guides check out all our guides here.
Tagged:
aloy
charger
glinthawk
guerilla games
hfw
horizon forbidden west
horizon zero dawn
hzd
PlayStation 4
playstation 5
ps4
ps5
red weed
rpg
snapmaw
sony
sony playstation
stormbird
sylen
west