9 PS5 Exclusive Indie Games From PlayStation Talents
Launched in 2015 by Sony Interactive Entertainment Spain, the PlayStation Talents is an incubator programme to develop the local indie game development industry. Last year the programme unveiled 11 indie game titles including the popular Summer in Mara. And this year they have 9 new titles coming out for the PlayStation 5.
Sony Interactive Entertainment is no stranger to the creative industry and it's programmes like these that really give a leg up to aspiring indie game development studios. These 9 titles are set to be released as PlayStation 5 Exclusive titles in the following months. And will be developed at the Games Camps held by the PlayStation Talents programme in Spain.
Here's an early sneak-peek at the upcoming games.
Antro by Gatera Studio
Antro is a 2.5D post-apocalyptic, puzzle-platformer. Set in a barren world, destroyed by pollution, humans have been forced to live underground where life is an endless struggle of issues. You'll play as Nittch a working-class teenager that needs to deliver a mysterious package to his elder, upper-class sister.
Follow for Updates: Twitter
Aurora's Journey and The Pitiful Lackey by The Not So Great
Aurora's Journey and the Pitiful Lackey is an RPG side-scroller shooter with minigames. Set in 1927, Aurora Aylesworth, a young 19-year-old astronomer sets out on a journey in order to find her father.
Her father disappeared four years ago, while he was investigating the remains of the spaceship Eureka that fell on Earth in 1908. On her journey of discovery, she'll encounter 'The Brainless' – robots raised from the remains of Eureka, will try to stop Aurora from accomplishing her goal.
Aurora will not be alone on her journey, she will be counting on the help of her faithful lackey, as well as her friends and other people that you'll meet on her travels.
Follow for Updates: Website
Luto by Broken Bird Games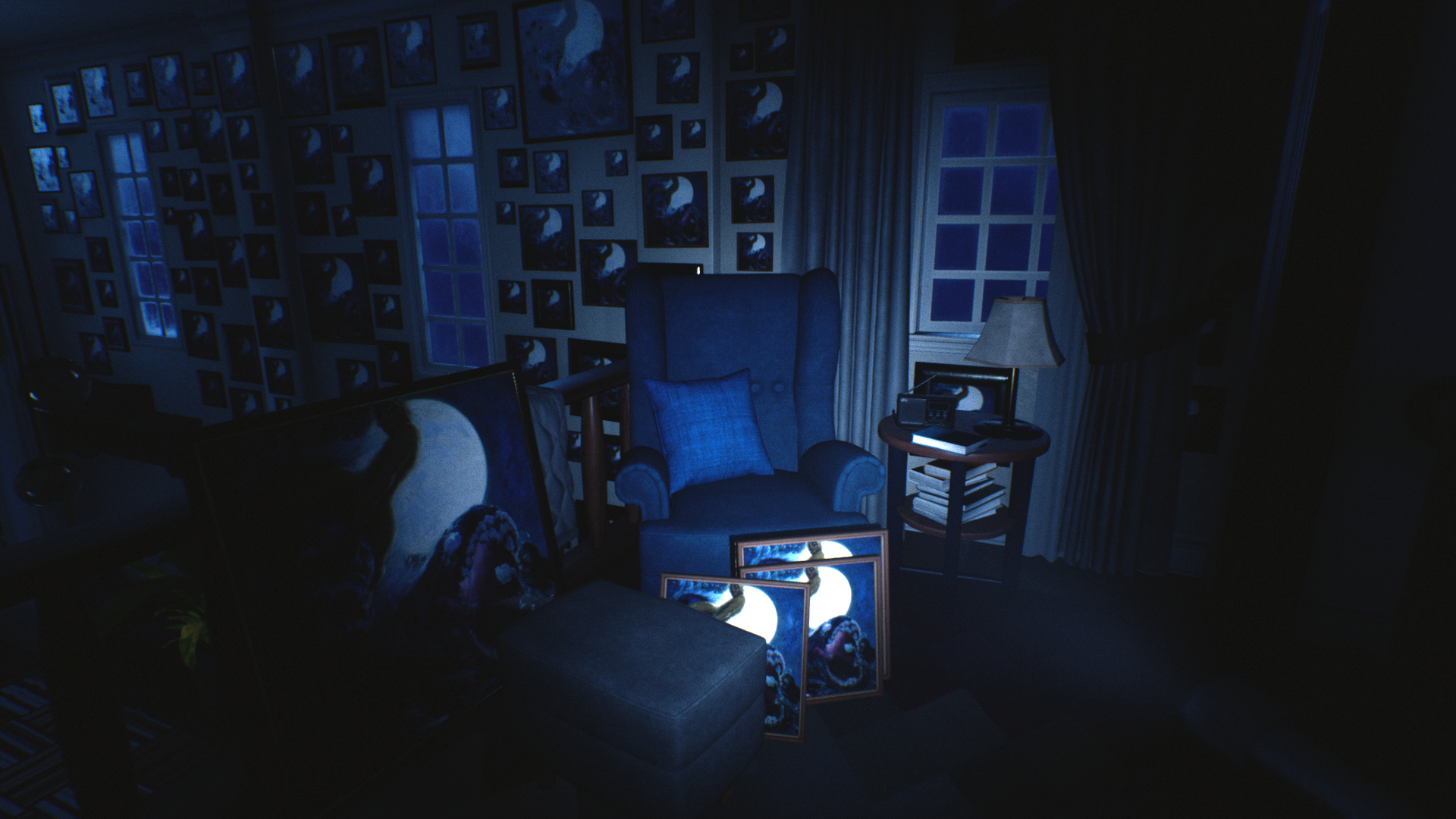 Luto is a narrative adventure that focuses on the themes of depression and anxiety in the darkest of settings. Your mind can be a prison. Filled with your worst memories, this prison looks like a maze whose escape looks like an impossible task.
NeonHat by Entalto Studios
PlayStation 5's new VR title Neon Hat looks like a neon-soaked cyberpunk landscape. By the sounds of it, in this digital realm, you'll have enhanced abilities to explore a sprawling city buying and selling information, possibly stealing it from those mega-corporations. In one image hands do appear so Neon Hat could well support PlayStation Move, helping make that feeling of flying as immersive as possible.
Run, jump and fly over Nueva Berria's cyberspace making your way in a world controlled by huge corporations. Glide through the air powered by your own hands and surf the web at breathtaking speeds in this PlayStation VR title. Information is the most valuable asset in NeonHat, find the highest bidders in this frantic arcade where nothing is what it seems.
One Last Breath by Moonatic Studios
One Last Breath is a 2.5D puzzle platforming adventure in which we play as nature's last will. Embark on a journey that will decide Humankind's fate using of the last remnants of life left to decide the face of all existence. In this game mother nature will confront a deadly virus accidentally created by humans to use her power to create (or take away) life to re-balance our once beloved planet.  
Rivalia: Dungeon Riders by Fsix Games
In this action-RPG, players will control a party of four fierce warriors, each of them with their own unique set of skills. Dungeons are procedurally generated, each one with different enemies, bosses, settings and rewards.
Follow: Twitter
System of Souls by Chaotic Lab
A puzzle-platformer game based on a dystopian reality. System Of Souls tells the story of a soul inside a robot, seeking the truth about his past.
The year is 2050. Climate change has destroyed our planet as the human race has discovered new technology. The technology to transfer our souls to robots. L-064N awakens at a lab not knowing anything about its past. Use your memories to escape the facility turned into a prison in this adventure with puzzle and action elements.
Welcome to Empyreum by Tapioca Games
A local multiplayer arcade title where the object of the game is to clean. Take care of annoying VIPs, unexpected floodings and even the ghosts of grumpy old-clients. Equip yourself with mops, cloths and absurd amounts of toilet paper and clean the Empyreum Hotel! Up to four players.
Tagged:
antro
aurora's journey and the pitiful lackey
broken bird games
chaotic lab
entalto studios
fsix games
gatera studio
luto
moonatic studios
narrative adventure
neonhat
one last breath
playstation 5
playstation talents
ps5
psvr
puzzle platformer
rivalia dungeon riders
rpg
sie
sony
sony interactive entertainment
sony playstation
spain
system of souls
tapioca games
the not so great
virtual reality
vr game
welcome to empyreum