On Your Tail – Takes Us On An Italian Adventure of Secrets and Mystery
Yesterday night Nintendo streamed its latest Indie World segment which brought to us a fresh batch of game announcements from the world of indie games. Indie World is like Nintendo Direct, but specifically for indie game developers. The short Indie World showcase took about 20-30 minutes, but in it, we got a slew of the latest upcoming content and games coming to the Nintendo Switch this year and the next.
One of the games that caught my eye is On Your Tail, because I'm a sucker for an adorable life-sim game. Throw in some mystery on the side and this definitely has to be one that I'll be getting. This game looks to be a mix of life-sim relaxation mechanics such as fishing and cooking, as well as mystery and investigation features.
Set in the charming seaside village of Borgo Marina, On Your Tail follows the adventures of intrepid Diana in her pursuit of the perfect summer vacation. For a curious spirit like her, that means three things: explore her new surroundings as she gets to know the eccentric inhabitants, unwind with some of the area's iconic recreational activities, and get to the bottom of some of Borgo Marina's most puzzling local mysteries.
On Your Tail by Memorable Games and Humble Games is set to be released on the Nintendo Switch sometime in early 2024.
A Summer Adventure In Borgo Marina
Diana, an aspiring detective has planned to spend her Summer vacation by the Italian seaside in the picturesque Borgo Marina in Italy. Together you'll be able to explore her new surroundings, mix with the eccentric inhabitants and unwind by the ocean.
You can choose to cook delicious local cuisine, or try your hand at fishing (and make extra pocket money in the process). Hit the beach, play games at the arcade, or enjoy a night simply gazing at the stars. Borgo Marina is a leisurely sandbox, and how you spend your summer is up to you.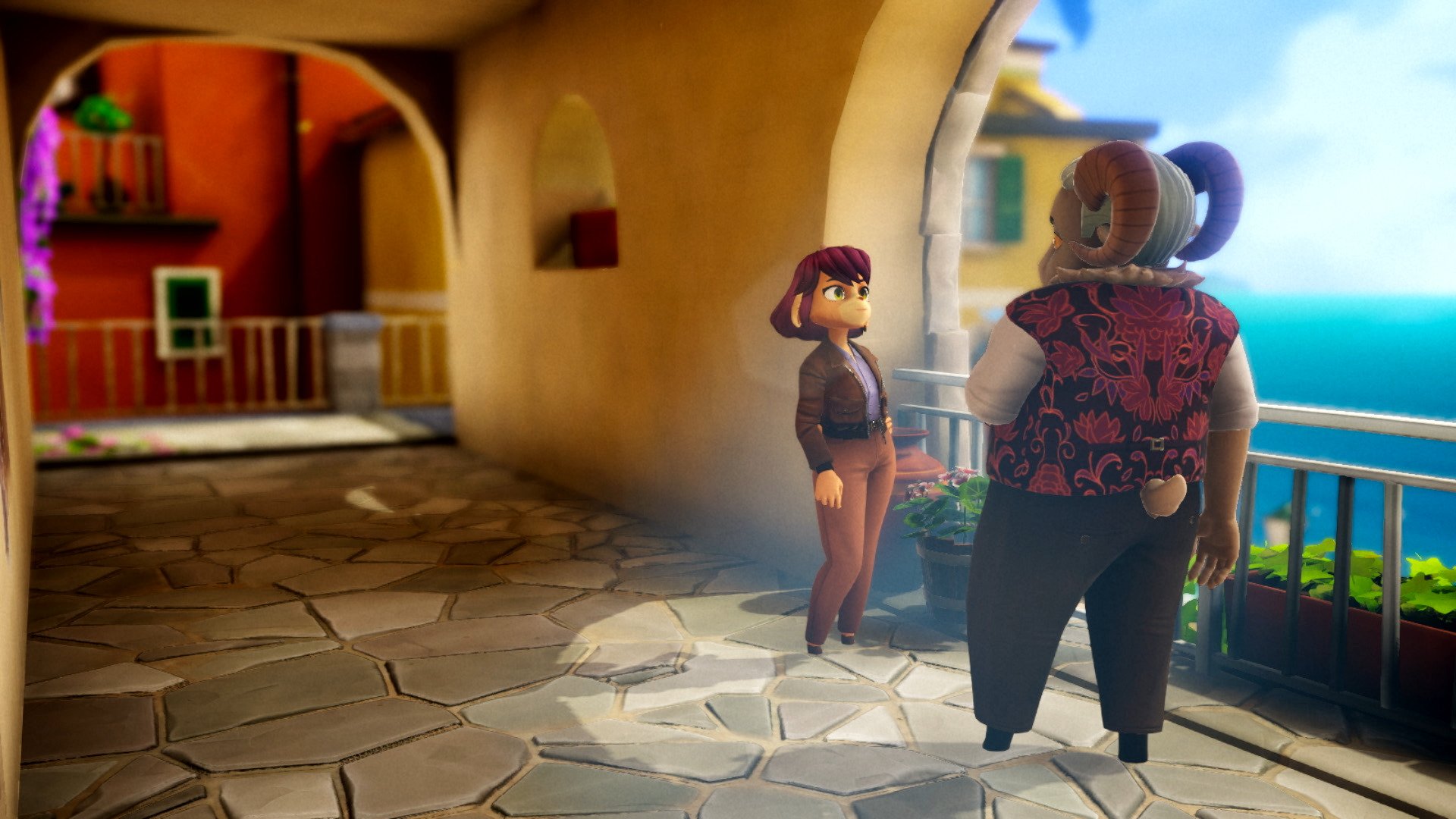 But for a curious spirit like Diana, a peaceful vacation may not always be in the cards. Look long and hard enough and you'll uncover some of the area's puzzling local mysteries. Your casual vacation may lead you to uncover some of the secrets under Borgo Marina's idyllic exterior. Search the village's streets and shops for leads, and collect clues on characters, locations, and events to help unmask the thief who's menacing the once-peaceful town.
Strategic Card Gameplay Meets Narrative Adventure
On Your Tail offers a delightful blend of investigation and life-sim mechanics. You'll be able to use your keen observation skills and detective's intuition to uncover clues, interview suspects, and piece together the truth. While searching for leads you'll collect Clue Cards, recreate scenes and use your sleuthing wiles to unravel this mystery.
More than just investigation work, you can also make friends with the people in the village. Help them solve their troubles and forge lasting friendships even after Summer is over. The more you engage with Borgo Marina's cast of charming and eccentric characters, the more you'll learn. Each has their own stories to tell and you'll need to use your investigation skills to analyse their alibis and uncover the secrets that lie hidden beneath their smiles. Build relationships with the townsfolk, earn their trust and gain invaluable insights that will aid in your investigation.
On Your Tail
On Your Tail is a captivating and engaging detective adventure that blends exploration, puzzle-solving, and life-sim elements. It looks to be a delightful experience and a perfect addition to any cosy gamer's library. Set amongst the bright and colourful Italian Riviera, the world is rife with charm and atmosphere. Have a great Summer exploring this gorgeous place, meet the charming characters, and get embroiled in a one-of-a-kind mystery. On Your Tail is a must-play for fans of relaxing and immersive games.