Honkai Star Rail – Should You Pull For The Hunt Fire-DPS Topaz?
Honkai Star Rail's second phase of version 1.4 will be running from the 27th of October 2023 to the 14th of November 2023. From there we'll say goodbye to the Jingliu's Gentle Eclipse of the Moon banner and welcome the Sunset Clause Banner.
The Sunset Clause Banner will feature the 5-star Hunt character – Topaz. Together with her loyal Warp Trotter Numby, they're a solid DPS Fire team to be reckoned with. Honkai Star Rail has a notably small amount of strong Fire-wielding characters making Topaz a nice pull if that's something you're looking for.
In this guide, we'll go through all of Topaz's abilities, their best relics and light cones. As well as what characters they might work well with to see if they're the right fit for your team.
Topaz
| | | | |
| --- | --- | --- | --- |
| Rarity | 5-Star | Path | The Hunt |
| Element | Fire | Role | DPS |
Topaz is a single-target Fire DPS that uses Numby to dish out a huge amount of follow-up attack DMG. Do note that Numby acts as a separate unit in the turn order during a battle. Use Topaz's skill to apply the Proof of Debt debuff on enemies to increase the follow-up attack DMG that Numby can do. Because she's from The Hunt Path and is sort of a Summoner character she'll do best with people that can buff her and Numby's abilities.
Topaz is the Senior Manager of the Strategic Investment Department in the Interastral Peace Corporation and leader of the Special Debts Picket Team. Her partner is the Warp Trotter "Numby," who is capable of acutely perceiving where "riches" are located. It can even perform jobs involving security, debt collection, and actuarial sciences.
Topaz Abilities
Trace
Type
Description
Basic ATK
Deficit…
Deal Fire DMG to a single enemy.
Skill
Explicit Subsidy
Summons Numby at the start of the battle. Numby has a certain initial speed and will launch follow-up attacks when it takes action. It also will deal Fire DMG to single targets in the Proof of Debt state.

When enemies afflicted with Proof of Debt receive an ally's follow-up attacks, Numby's action is Advanced Forward. The action Advance Forward effect cannot be triggered during Numby's turn.

When Topaz is downed, Numby will disappear.
Talent
Difficulty Paying?
Inflicts a single target enemy with a Proof of Debt status, increasing the DMG it takes from follow-up attacks. Proof of Debt only takes effect on the most recent target it is applied to. If there are no enemies inflicted with Proof of Debt on the field when an ally's turn starts or when an ally takes action, Topaz will inflict a random enemy with Proof of Debt. Uses Numby to deal Fire DMG to the target. When dealing DMG using this Skill, the attack will be considered as a follow-up attack.
Ultimate
Turn a Profit!
Numby enters the Windfall Bonanza! state and its DMG multiplier and CRIT DMG increases. Also, when enemies with Proof of Debt are hit by an ally's Basic ATK, Skill, or Ultimate, Numby's action is Advanced Forward.

Numby exits the Windfall Bonanza! state after having used a certain number of attacks.
Technique
Trotter Market!?
Summons Numby when Topaz enters the overworld. Numby will automatically search for Basic Treasures and Trotters within a set radius. Using the Technique causes Topaz to regenerate Energy after Numby's first attack in the next battle.

After using her Technique and winning a battle in the overworld, if Topaz is still in the team, a small amount of additional credits will be awarded when obtaining credits. There is a maximum limit to the number of additional credits that can be earned per day.

After using the Technique and defeating an enemy in battle within the Simulated Universe, a small amount of additional Cosmic Fragments will be rewarded, and there is a small chance of obtaining a random Curio.
Topaz's Best Light Cones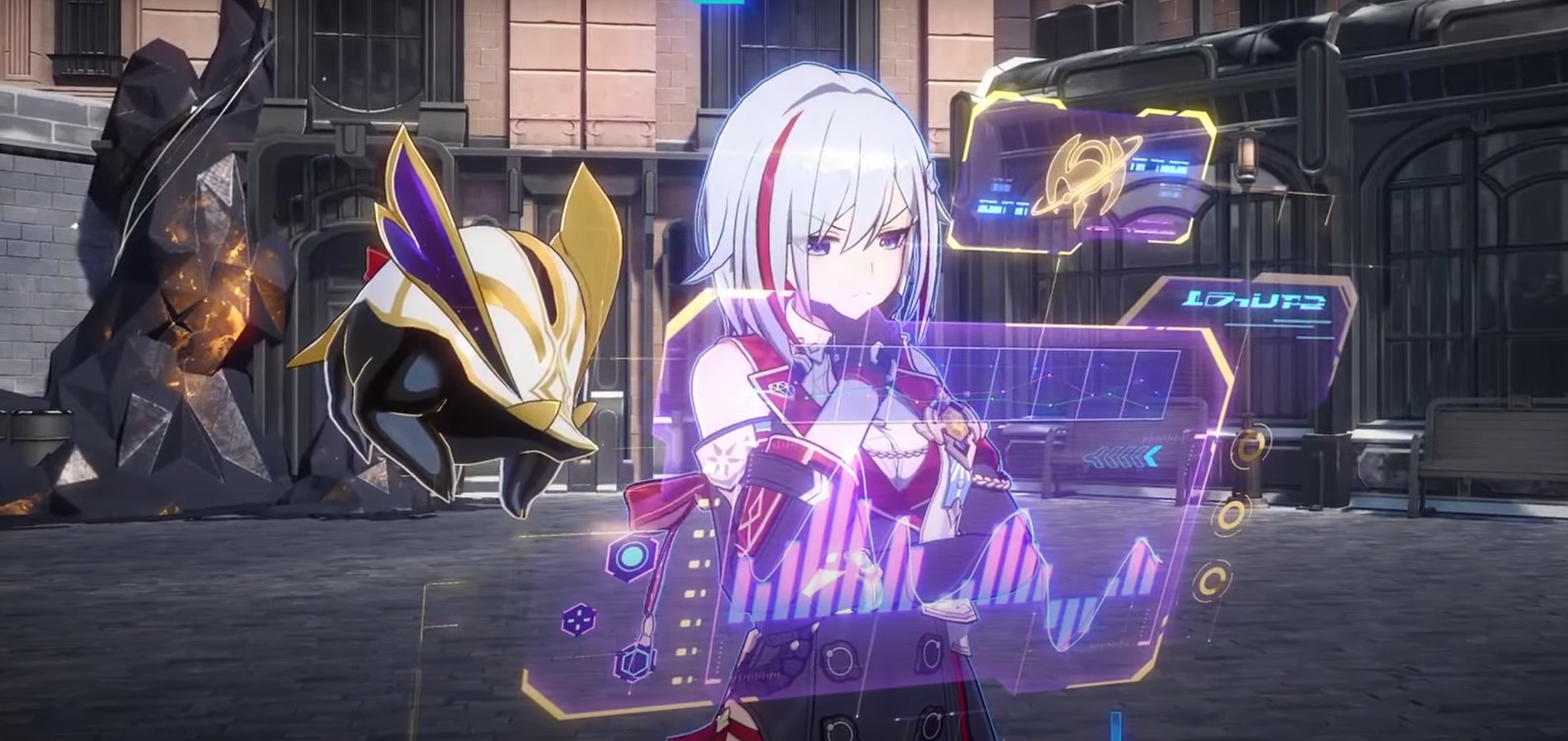 | Light Cone | Rarity | Description |
| --- | --- | --- |
| Worrisome, Blissful | 5-Star | Increase the wearer's CRIT Rate by 18% and their follow-up attacks' DMG by 30%. After the wearer uses a follow-up attack, apply the Tame state to the target, stacking up to 2 stacks. When allies hit enemy targets under the Tame state, every Tame stack increases the CRIT DMG dealt by 12%. |
| Cruising in the Stellar Sea | 5-Star | Increases the wearer's CRIT rate by 8%, and increases their CRIT rate against enemies with HP less than or equal to 50% by an extra 8%. When the wearer defeats an enemy, their ATK is increased by 20% for 2 turn(s). |
| Sleep Like the Dead | 5-Star | Increases the wearer's CRIT DMG by 30%. When the wearer's Basic ATK or Skill does not result in a CRIT Hit, increases their CRIT Rate by 36% for 1 turn(s). This effect can only trigger once every 3 turn(s). |
| Swordplay | 4-Star | For each time the wearer hits the same target, DMG dealt increases by 8%, stacking up to 5 time(s). This effect will be dispelled when the wearer changes targets. |
| Only Silence Remains | 4-Star | Increases the wearer's ATK by 16%. If there are 2 or fewer enemies on the field, increases the wearer's CRIT Rate by 12%. |
Topaz's Best Relics and Ornaments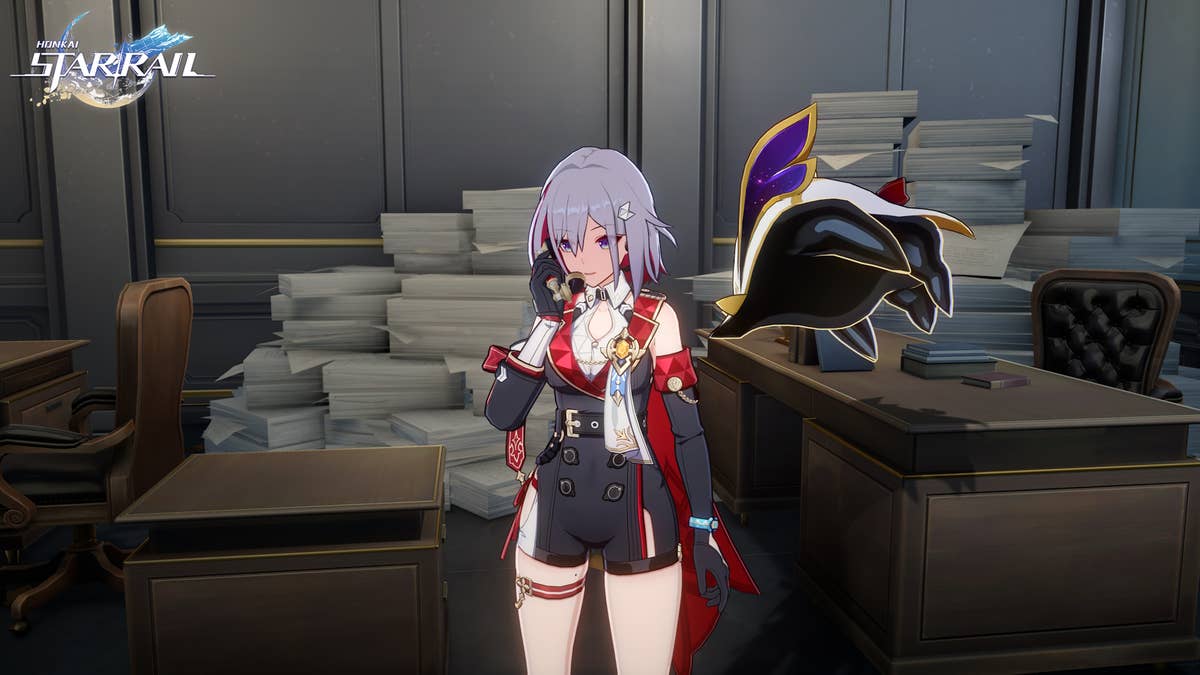 Relics
Set Effect
Firesmith of Lava-Forging Relic
2-Piece Effect: Increase Fire DMG by 10%.
4-Piece Effect: Increases the wearer's Skill DMG by 12%. After unleashing Ultimate, it increases the wearer's Fire DMG by 12% for the next attack.
Musketeer of Wild Wheat
2-Piece Effect: ATK increases by 12%.
4-Piece Effect: The wearer's SPD increases by 6% and Basic ATK DMG increases by 10%.
Messenger Traversing Hackerspace
2-Piece Effect: Increases SPD by 6%.
4-Piece Effect: When the wearer uses their Ultimate on an ally, SPD for all allies increases by 12% for 1 turn(s). This effect cannot be stacked.
| Ornaments | Set Effect |
| --- | --- |
| Inert Salsotto | 2-Piece Effect: Increases the wearer's CRIT Rate by 8%. When the wearer's current CRIT Rate reaches 50% or higher, the wearer's Ultimate and follow-up attack DMG increases by 15%. |
| Space Sealing Station | 2-Piece Effect: Increases the wearer's ATK by 12%. When the wearer's SPD reaches 120 or higher, the wearer's ATK increases by an extra 12%. |
Best Topaz Teams
| Main DPS | Sub DPS | Support | Support |
| --- | --- | --- | --- |
| Topaz | Tingyun | March 7th | Bailu |
| Clara | Topaz | Tingyun | Lynx |
When Topaz is the main damage dealer on the team she can be buffed by supports such Tingyun or Asta which will improve her speed and attack. March 7th is a good mix for support for Topaz because her follow-up attacks will advance Forward Numby's turn order.
There's also a team composition possibility where Topaz can play a Sub-DPS role. Using her skills, she'll be able to increase the enemy's damage from follow-up attacks. And Clara will do the same with her Follow-Up attacks as well. Causing a never-ending cycle of hits!
Honkai Star Rail Guides
Honkai Star Rail is a turn-based RPG that focuses on the story of the Honkai, a race of mechanical beings who are slowly taking over Earth. The game provides players with a large cast of characters, each with their own unique playstyle and backstory. This epic space fantasy RPG is developed and published by HoYoverse. Download it now for free on their official website for the PlayStation 4|5, PC, and iOS/Android platforms.
Other guides for Honkai Star Rail: