Honkai Star Rail – Best Characters
Honkai Star Rail is the free-to-play space fantasy RPG game by HoYo, the developer of Genshin Impact. As you can expect from the studio the game is packed full of gorgeous graphics, great storytelling and tons of things to do. In Honkai: Star Rail you play as the Trailblazer, who travels across space on a train-like spaceship-like train called the Astral Express. Throughout your journey, you'll meet, collect and learn about all the characters on the train as well as on the planets you'll visit.
If you're a veteran of Genshin Impact you'll know that building your team is an important of the game. In Honkai Star Rail you'll gather a team of four and while not limited to should consist of a – DPS, Defence, Support and Healer. With every update, we get a slew of new characters and their abilities can greatly affect your team's meta and composition.
To collect characters, the HoYoverse employs a gacha system. Which is essentially a random lottery system in which you can roll for characters. Each season particular character banners will increase your chance of getting a specific character. But with that being said it's still good to know what characters to aim for and in this guide, we'll go through all the best ones in Honkai Star Rail.
DPS
Imbibitor Lunae
| | | | |
| --- | --- | --- | --- |
| Rarity | 5-Star | Role | DPS – Single Target, AoE |
| Element | Imaginary | Path | Destruction |
Imbibitor Lunae is undoubtedly one of the most explosive damage dealers in Honkai Star Rail. His skills are focused on building up aggressive stats such as ATK and Crit Dmg. So the more you use him in battle, the more damage you'll get out of him. Just remember to protect him with healers and shielders.
If you manage his SP properly you can fully enhance his Basic Attacks consistently. Also, consider pairing him with a character that can boost his Ultimate regeneration ability.
Best Teammates: Tingyun, Welt, Pela, Silver Wolf, Luocha
Blade
| | | | |
| --- | --- | --- | --- |
| Rarity | 5-Star | Role | DPS – AoE |
| Element | Wind | Path | Destruction |
Blade is an amazing damage dealer who's tailored more for AoE damage. He also does not need to use a lot of SP, which makes your team comps more compatible with units who want to spam their Skills.
Blade gets enhanced basic attacks through his skill and his Ultimate skill automatically reduces/increases his HP to 50% which reduces the character's dependences on healers. He doesn't rely a lot on his skill as the enhanced attacks last 3 turns.
His AoE damage is based on his HP, so for the highest damage output, Blade must lose HP to wield it. With his skills, Blade is fairly self-sufficient for a DPS and you should primarily focus on HP while building him.
Best Teammates: Sushang, Silver Wolf, Pela, Bronya, Luocha, Lynx
Jingliu
| | | | |
| --- | --- | --- | --- |
| Rarity | 5-Star | Role | DPS – Elemental, AoE |
| Element | Ice | Path | Destruction |
Jingliu is the latest addition to Honkai Star Rail and has currently changed the meta for the strongest character in the game. She is a powerful DPS who focuses on dealing a whole lot of Ice elemental damage.
One of her skills is that she can become stronger by entering a special state and consuming the party's HP. Jingliu is also a Skill Point-friendly DPS as she doesn't need to use any of it while in her special state. If you want a strong AoE DPS who can deal a lot of Ice DMG and you don't mind hurting your own party members to do so, then she's the one for you.
Best Teammates: Blade, Silver Wolf, Pela, Bronya, Luocha, Lynx
Kafka
| | | | |
| --- | --- | --- | --- |
| Rarity | 5-Star | Role | DPS – DoT, AoE |
| Element | Lightning | Path | Nihility |
Kafka's character follows the Path of The Nihility, meaning she's focused on dealing damage to enemies over time (DoT) while applying debuffs for greater effect. With these powers, she can stack up huge amounts of damage onto enemies in combat. And is a solid sub-DPS or DPS option to have in any team comp.
Most of Kafka's abilities are for DoT, and her Ultimate, while dealing considerably less damage than others, has a 100% chance of shocking enemies. This can work very well alongside another hard-hitting DPS character to maximize her utility.
Best Teammates: Imbibitor Lunae, Luka, Sampo, Silver Wolf, Pela, Luocha
Seele
| | | | |
| --- | --- | --- | --- |
| Rarity | 5-Star | Role | DPS – Single Target |
| Element | Quantum | Path | Hunt |
Seele is a great DPS character, she deals high Single-Target damage as well as some semi-AoE damage. Unlike other characters, she excels in multi-target scenarios because her Talent gives her an additional turn after killing an enemy.
Seele is brilliant at breaking shields and her damage against opponents that aren't weak to Quantum attacks is what makes her the most reliable damage dealer in the game. She can easily clear non-boss encounters thanks to her speed buffs. And when paired with the right support characters she can be an unstoppable force on the battlefield.
Best Teammates: Silver Wolf, Bronya, Tingyun, Fu Xuan, Lynx
Support
Bronya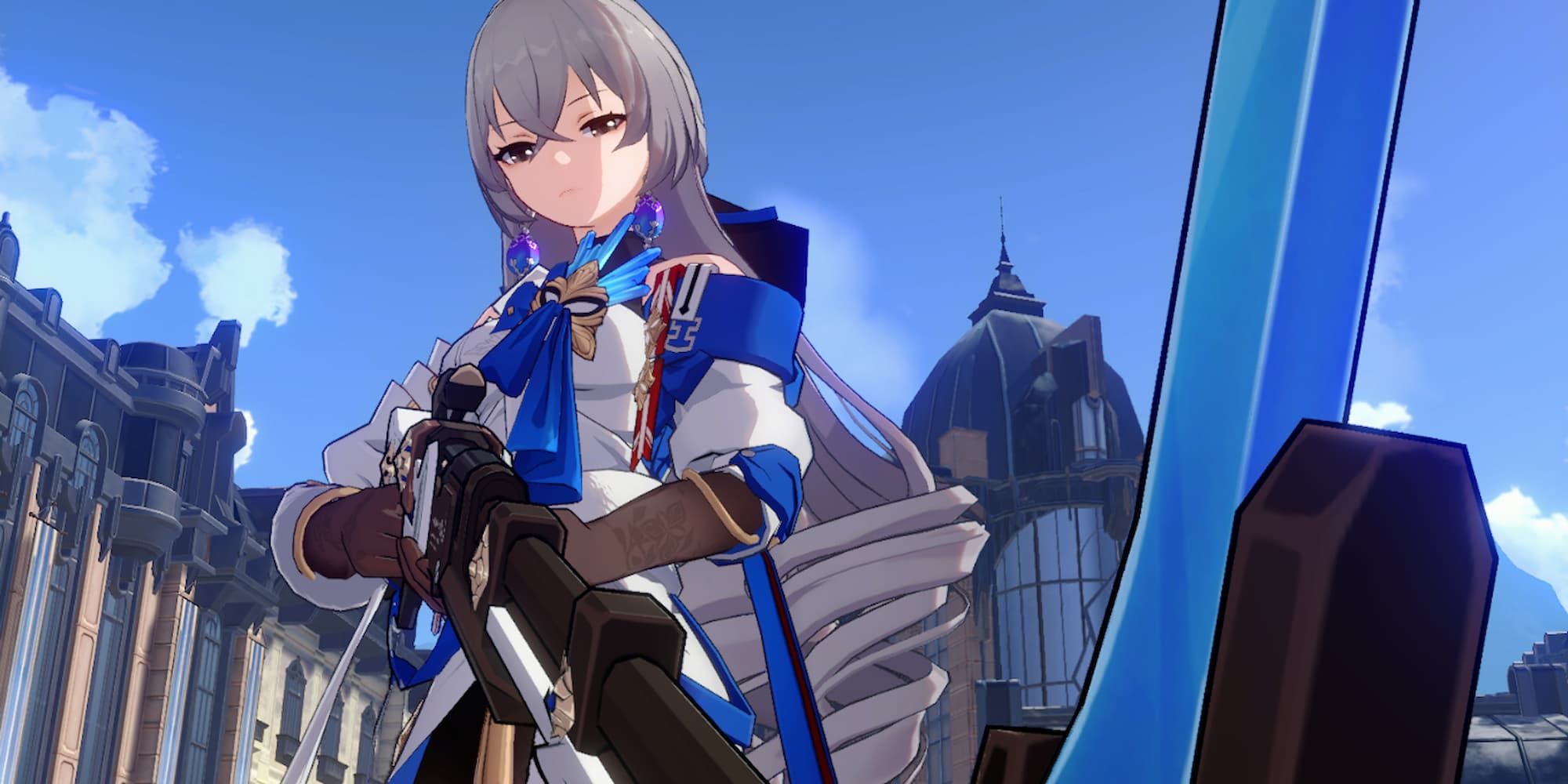 | | | | |
| --- | --- | --- | --- |
| Rarity | 5-Star | Role | Support – Overall |
| Element | Wind | Path | Harmony |
Bronya is a solid support character that you'd want to have at the outset of your Honkai Star Rail journey. She can buff the damage of teammates in an AoE, remove debuffs, and increase movement speed and Crit Rate. She's the SS tier of support in this game, giving you everything you'll ever want.
Her support role in any team comp is further improved by her powerful Wind attacks and abilities that can increase the strength of her teammates. With her Skill Attack granting her allies an additional turn in combat, she pairs perfectly with fast fighters like Seele. By properly utilizing this skill, you can easily deal double damage or heal your team twice.
Best Teammates: Seele, Tingyun, Bailu
Luocha
| | | | |
| --- | --- | --- | --- |
| Rarity | 5-Star | Role | Support – AoE Healing, Speed |
| Element | Imaginary | Path | Abundance |
Luocha can be considered an attack healer because his healing abilities scale with his attack in battle. So you'll need to build him considerably differently from the other supports in the game. Luocha's build focuses on increasing his healing output and Speed. Stack ATK% Stats on him to increase the amount of heals he provides and increase his Speed so he can take more actions and enable his Talent passive faster.
With a proper build, Luocha has the potential to grant over 5000 healing per character with two stacks of his Abyss Flower skill. At the same time, you won't be sacrificing Luocha's personal damage as the healing amount is directly based on his ATK. If this wasn't enough, he can apply debuffs and remove any active buffs from enemies. As well as form a healing field for all allies and heal teammates based on their own attacks. This means that Luocha heals even if an opponent disables him.
He's an ideal support character that will fit in well with any team. And is likely the most powerful healer in the game.
Best Teammates: Seele, Welt, Silver Wolf, Tingyun, Bronya
Silver Wolf
| | | | |
| --- | --- | --- | --- |
| Rarity | 5-Star | Role | Support – Debuff |
| Element | Quantum | Path | Nihility |
Silver Wolf joined Honkai Star Rail in the v1.1 update as a hacker from the Stellaron Hunters. Her biggest skill is her Weakness Implant which will add a weakness to an enemy based on your current team. She can also bug the enemy which will lower their speed, attack, or defence, with an arsenal of effective debuff skills.
You can play Silver Wolf as a great support option in any team comp. And she'll also fit into the role of Sub-DPS if you need her to be as well. She can make your team comps more flexible by enabling your strongest DPS to work in any fight through careful planning of the Element/Combat. This also means that she'll enable mono-element teams to take on fights against enemies that would otherwise not have a specific Elemental Weakness.
Best Teammates: Imbibitor Lunae, Blade, Seele, Fu Xuan, Bronya, Lynx, Luocha
Lynx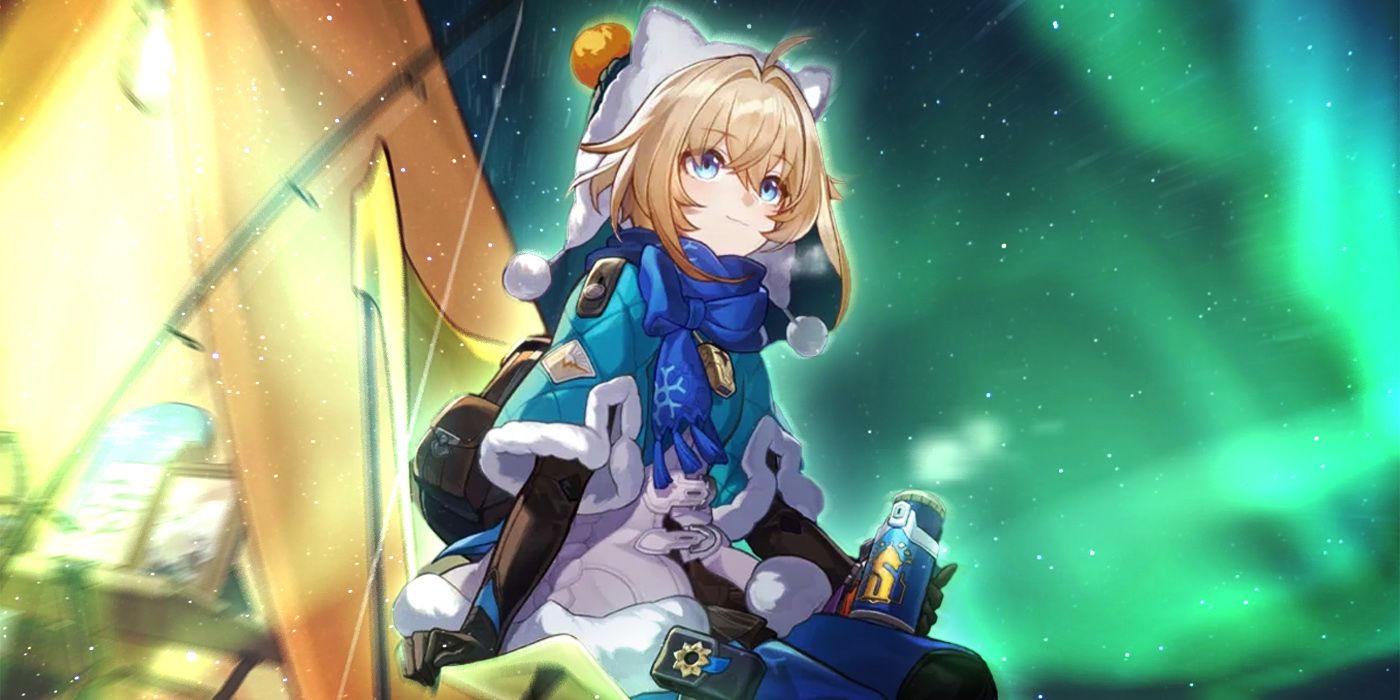 | | | | |
| --- | --- | --- | --- |
| Rarity | 4-Star | Role | Support – Single-Target Healing, Cleanse |
| Element | Quantum | Path | Abundance |
While Lynx may only have a 4-star rarity rating, she's an excellent healer who can heal and increase the maximum HP of her party while also increasing the aggro of Preservation and Destruction characters. Her skill grants single-target healing while the Ultimate is all about healing allies collectively.
She can also remove any debuffs through the Ultimate and with the right build that focuses on increasing her max HP, Lynx can easily outshine other supports like Natasha. She's also a healer who appears to be tailor-made for Balde, so if you can you should pair them together.
Best Teammates: Blade, Seele, Fu Xuan, Bronya, Silver Wolf
Fu Xuan
| | | | |
| --- | --- | --- | --- |
| Rarity | 5-Star | Role | Support – Defense |
| Element | Quantum | Path | Preservation |
Fu Xuan is an excellent defensive support who can minimize the DMG taken by other party members and transfer it to herself. Her versatility and tendencies to reduce damage, heal, and provide helpful damage boosts place her comfortably in the S-tier. Get Fu Xuan if you need a defensive support unit with some CRIT buffs in your collection.
With her abilities, you'll want to focus her build on HP items. And by activating Fu Xuan's second trace, you can make her a solid healer with her Technique making her one of the best characters to start your battles with. During fights, your goal should be to use her Skill every three turns due to which she'll absorb the team's damage and build up her own damage.
Best Teammates: Seele, Dan Heng, Bronya, Bailu
Honkai Star Rail
Honkai Star Rail is a turn-based RPG that focuses on the story of the Honkai, a race of mechanical beings who are slowly taking over Earth. The game provides players with a large cast of characters, each with their own unique playstyle and backstory. This epic space fantasy RPG is developed and published by HoYoverse. Download it now for free on their official website for the PlayStation 4|5, PC, and iOS/Android platforms.