Harvest Moon: The Winds of Anthos – Bachelor Romance Guide
Harvest Moon is a series synonymous with the farming sim genre, but their recent games have been less than up to par. Now with Winds of Anthos, we think Harvest Moon is ready to break out of their bad run of games. Unlike previous games where you've inherited a farm and moved into a small town, this story is more linked with the Harvest Goddess. Following a series of natural disasters that hit Anthos, the Harvest Sprites erected a protective wall shielding the village at the start of the game. Now you're on a quest to break down the barriers and explore the world beyond the wall.
Harvest Moon: The Winds of Anthos has taken on more RPG elements but that doesn't mean that it's abandoning its roots as a farming and life sim. In fact, there's more to see and do with multiple farm locations, new animals and even a cultural level system. But what we're here for today is something that sits at the heart of all life sims – romance. In Harvest Moon: The Winds of Anthos there are 10 eligible marriage candidates for you to choose from (regardless of your gender).
In this guide we'll go through all the bachelor marriage candidates, how to romance them and maybe even marry you.
How To Romance Characters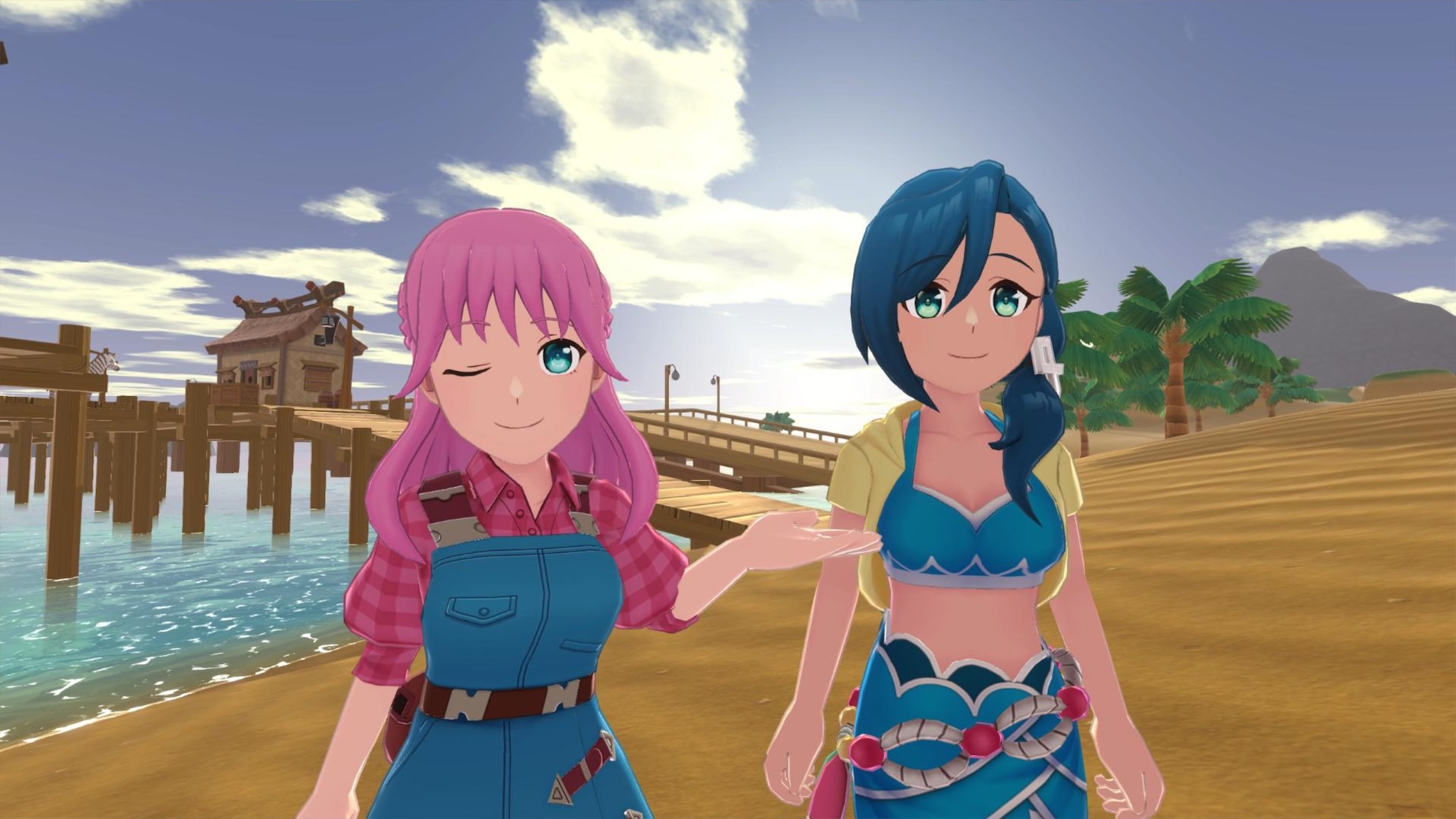 In order to romance someone you must first increase their affection level for you. In Winds of Anthos, you can check your romance level by looking at the flower icon next to the name of your potential romance candidate in the dialogue box. At the beginning of the game, the flower will be a closed bud. But as their affection increases for you, the flower will blossom.
On your DocPad you'll also find your friendship level with someone indicated by a music note. As you talk to them daily, give them their favourite gifts and complete their requests the note will fill up. Reach each music note to unlock a small romance or friendship cutscene.
Relationship Tokens
Once you've reached the 5th music note for a character you can give them special tokens to improve your relationship with them. There are two types of tokens, the Token of Friendship and the Token of Love. You can give a token to as many romance candidates as you want to, but you'll only be able to give them one. This means that if you give a Token of Friendship to someone you will be unable later to give them a Token of Love if you change your mind.
Token of Friendship – After you give a person a Token of Friendship, the flower bud next to their name will bloom into a happy sunflower.

Recipe: 1x Sunflower, 2x Glass, 1x High-Quality Board Lumber

Token of Love – After you give a Token of Love, the flower bud will bloom into a red rose, and a 6th music note will be available to fill in. Platonic friends are limited to 5 music notes.

Recipe: 1x Red Rose, 2x Glass, 1x High-Quality Board Lumber
How To Marry Someone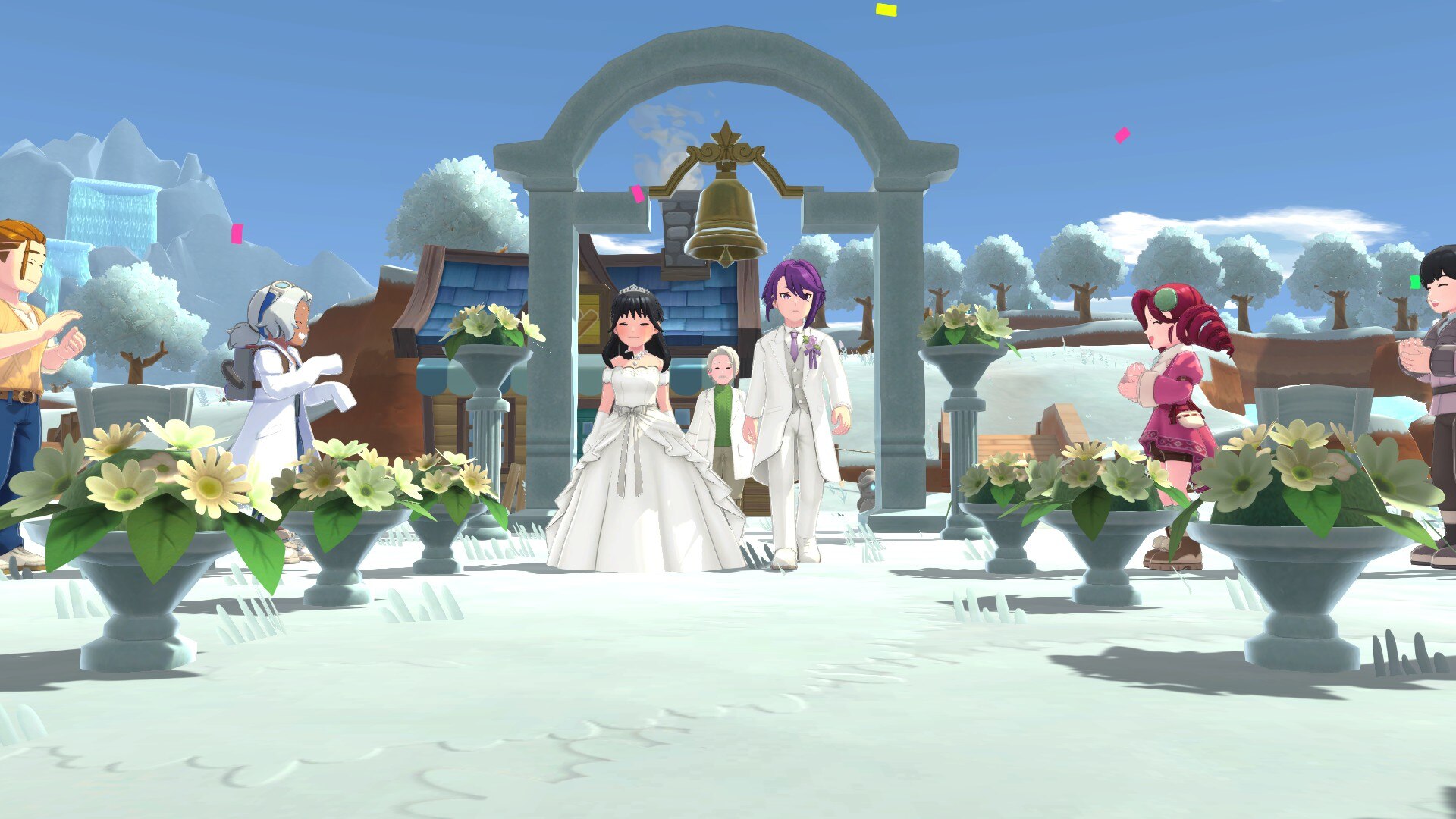 There are a few requirements you have to meet before you can propose to someone. First, you'll need to reach the 7th music note with a relationship candidate. Second, you'll need to have completed the second house upgrade. And lastly, you'll need a Blue Feather from a bluebird.
The bluebird will visit the Harvest Goddess Spring on clear nights between 7 p.m. and midnight. The bluebird will only visit once you've fixed up the Harvest Goddess' home through the main plotline. Once you see them, interact with it and it'll drop a Blue Feather and fly away.
With the Blue Feather, you'll then be able to propose marriage. Propose and if they accept the wedding will take place 1 week from the day that you proposed.
All The Winds Of Anthos Bachelors
Arnold
This bachelor belongs to the head of the town of Herbstburg. He is the youngest son and takes his role in life very seriously, even though he is far too empathetic towards those in need. He is a fan of music and enjoys playing to himself as he does not like to play in front of others.
| | |
| --- | --- |
| Town | Herbstburg |
| Birthday | Spring 3 |
| Likes | Aquamarine, Macaroni Au Gratin, Pumpkin |
Kaimana
Hailing from the beachfront village of Lilikala, Kaimana is an ocean lover at heart. He works as a tackle craftsman and spends all his free time fishing. He's passionate about what he does and never gives up in the face of difficulty. However, this sometimes leads to him having too much confidence in his craft and trade.
| | |
| --- | --- |
| Town | Lilikala |
| Birthday | Summer 16 |
| Likes | Fish |
Neil
Hailing from Lenctenbury, he helps his parents run their diner as a cook-in-training. He has a laidback personality that sometimes makes him unreliable – but you can always count on him for cooking! He genuinely loves his work but prefers the final product over the process.
| | |
| --- | --- |
| Town | Lenctenbury Village |
| Birthday | Fall 24 |
| Likes | Food, Lettuce |
Nikolai
Nikolai is the brooding apothecary from Zimagrad Village. He is quiet and shy, but well-spoken and scholarly. Getting him to open up to you will be tough, but definitely worth it because of his deep sense of responsibility.
| | |
| --- | --- |
| Town | Zimagrad Village |
| Birthday | |
| Likes | Tulips |
Westley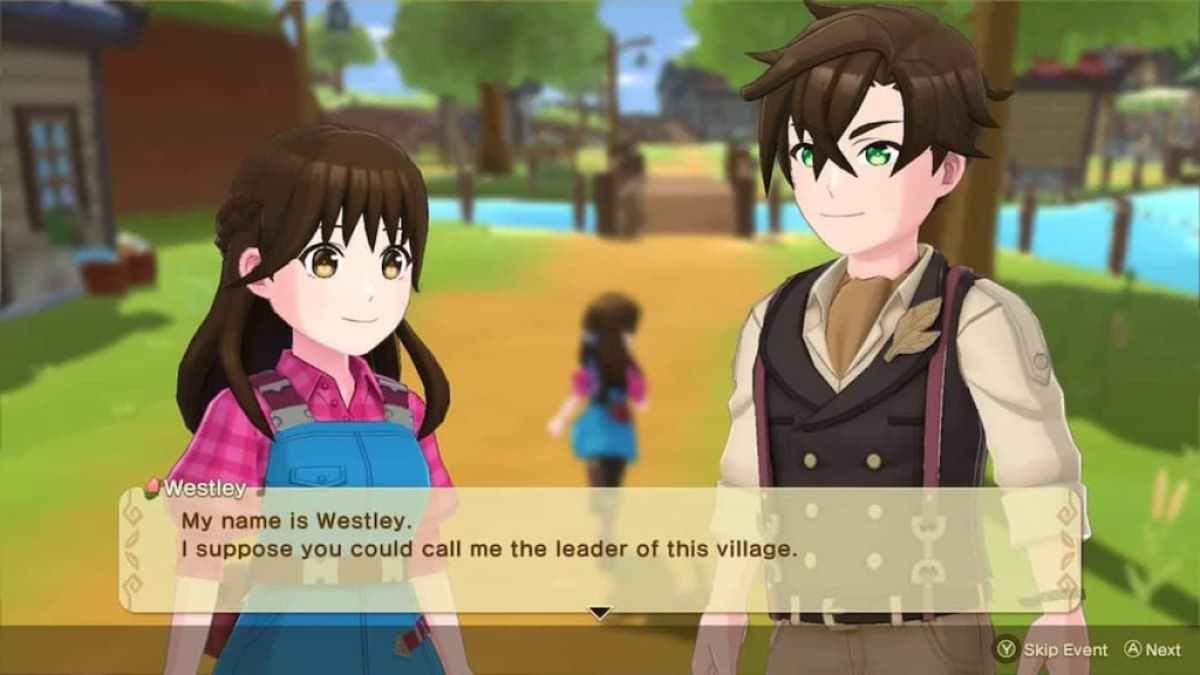 He leads Providence Village with the help of his younger sister, Vivi. He is rational and well-liked as a leader but often comes off as strict – despite him actually being generous and easygoing.
| | |
| --- | --- |
| Town | Providence Village |
| Birthday | Fall 8 |
| Likes | Apples |
Jaques (DLC)
Jaques is a stoic assistant.
Harvest Moon: The Winds Of Anthos
The land of Anthos was a peaceful and harmonious land watched over by the Harvest Goddess and the Harvest Sprites, who protected the inhabitants of Anthos from natural disasters such as storms, earthquakes, and the like. Now, 10 years later, you have found the SOS the Harvest Goddess sent to the world in the form of a message in a bottle! With the help of your wacky inventor friend Doc Jr. and many others, it'll be up to you to revive the Harvest Goddess and the Harvest Sprites, as well as reconnect all of the villages of Anthos with each other!
Out now on the PlayStation 5|4, Xbox Series X|S, Xbox One, Nintendo Switch, PC – Steam
The Winds Of Anthos Guides