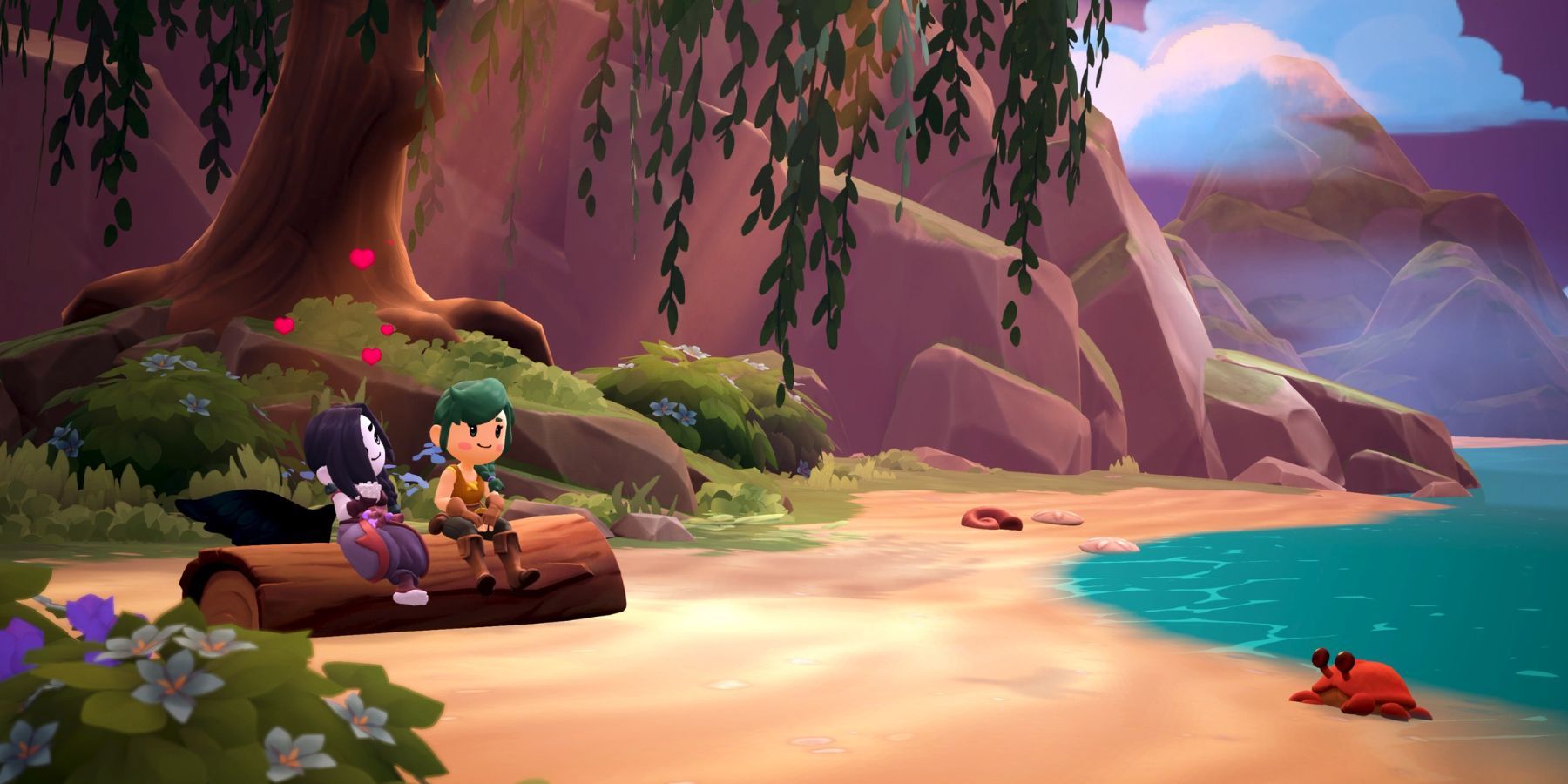 What's a fantasy life sim without a little romance? Fae Farm is the latest magical farming and life sim by Phoenix Labs that's out now on the Nintendo Switch and PC. In this magical world of Azoria you'll be able to create your own cosy homestead, complete with a home, farming land and wonderful animals. Life isn't all just farming and animal petting though, you'll be able to make friends and go into town. And some of those friendships can even turn into love.
There are right now six potential love interests for you to romance in Fae Farm. You'll be able to progress your friendship to the flirting stage, go out with them on dates and even propose marriage. You won't even need to limit yourself exclusively to one character because you'll be able to date any or all of these potential bachelors and bachelorettes at one time! Regardless of gender or species. Here's everything you need to know about romance in Fae Farm.
How To Romance Someone In Fae Farm
Just like life romance and friendship are improved by speaking to people every day and giving them gifts. But unlike other life sims characters will only want specific items. So if you have someone that you like in particular try to stock up on their favoured gifts. To give someone something simply interact with them and select the 'Give Gift…' option. You can only give them one a day and it'll change every day.
Continue to improve your friendship with your romantic interest and you'll hit the Flirting stage with them. Once you've reached this level you'll be able to "Go on a Date" and complete "Romance Quests". Participating in both will earn you additional relationship points.
Romance Quests – Similar to other NPC sidequests (mostly fetch quests).
Go On A Date – You'll receive a letter in your mailbox asking you on a date. Talk to them to Go On A Date and get a cutscene with your character.
Note: You'll be able to check your relationship level with someone on the Relationships Tab in the menu.
How To Get Married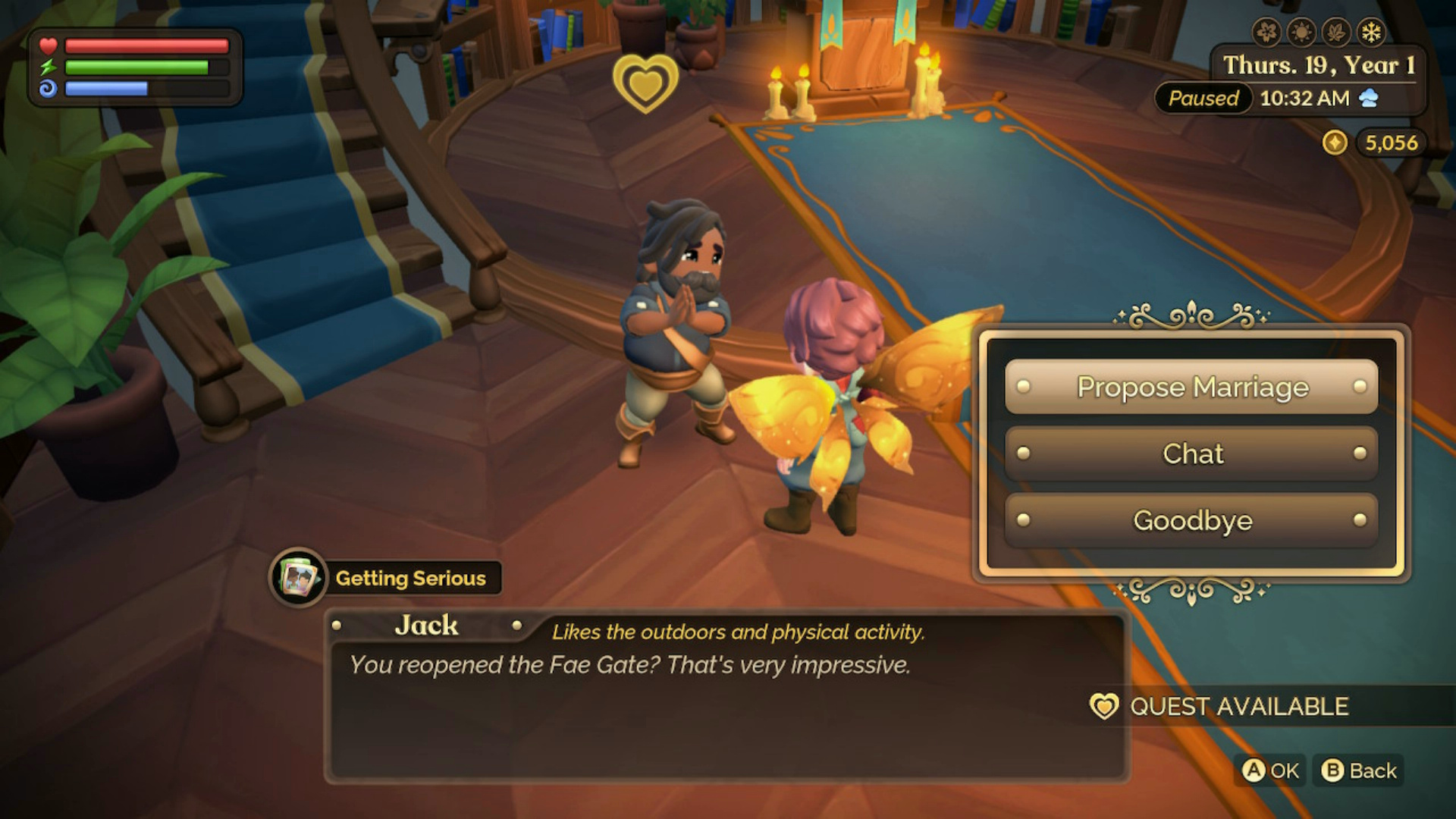 All relationship levels with the villagers in Fae Farm begin as Strangers, but as you speak to and interact with these romanceable characters these levels can change. And in the final stage of romance, you can eventually ask one of them to marry you.
The relationship levels are as follows:
Strangers
Flirting
Interested
Dating
Getting Serious
Spouse / Fiance
Once you've reached the level of Fiance you'll get the option to ask your romantic interest to marry you. To get married you'll have to pay a sum of 10,000 gold florins for the wedding ceremony. And after a cutscene not much will change. There are no further dates to go on with your spouse, and you won't learn anything new about them. They will occasionally hang around on your farm, but that's about it.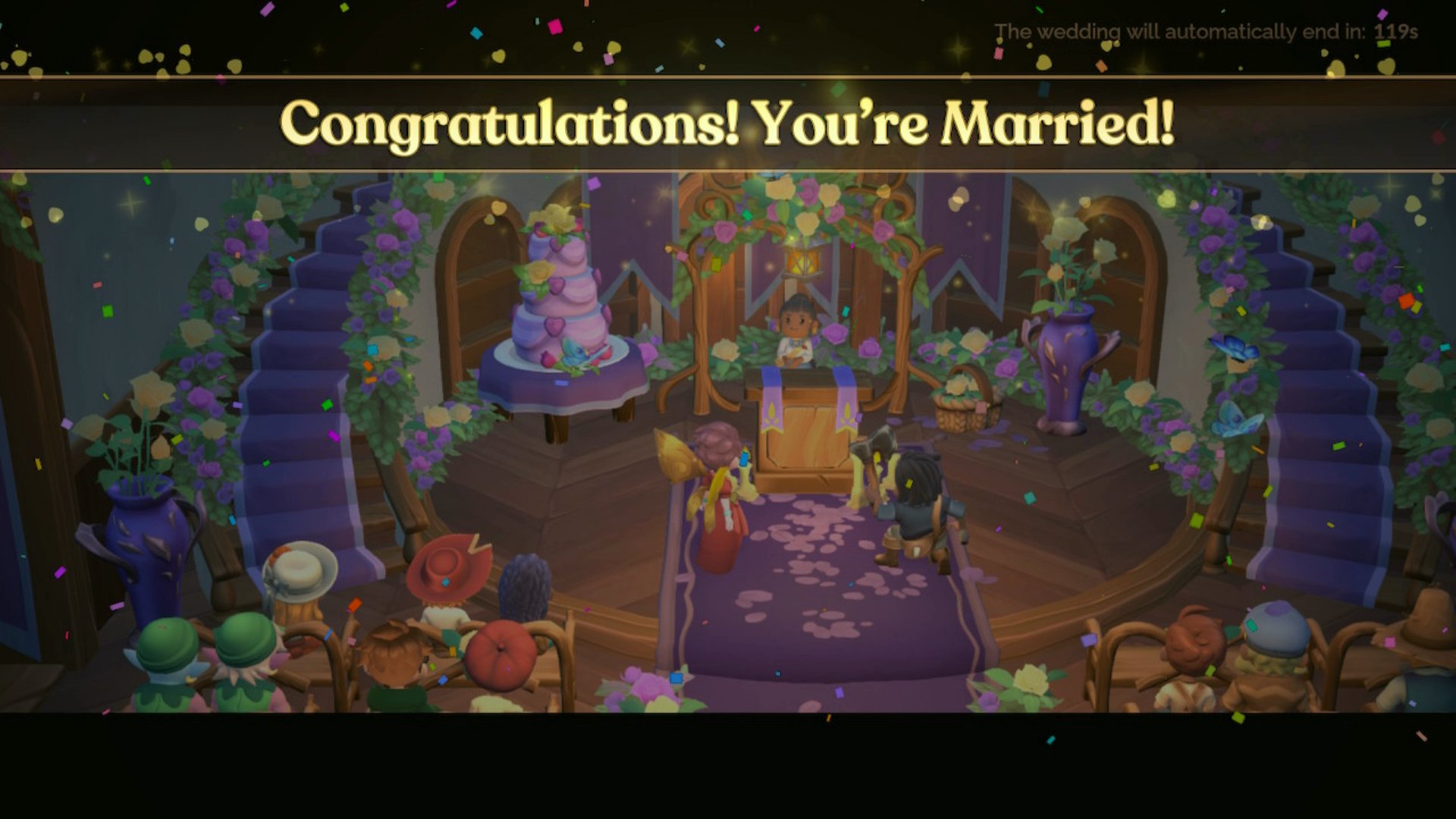 Note that you can date all the romanceable candidates in Fae Farm at once without anyone getting jealous. You can only marry one at a time. Meaning that if you want to change your spouse you'll need to rest your relationship with that person and then arrange a marriage with another candidate.
Romance Candidates
Argyle
Personality: A potter by trade and a fan of frogs.
Unlock: Automatically
Argyle is a good-natured, sweet, nerd of a human. He spends a lot of his time at the Docks and loves receiving gifts having to do with frogs and bugs. Further adding to his sweet nature, he is regularly seen enjoying picnics. When on a date with Argyle, he might spend the time explaining frogs, as he loves to talk about his passion for them. This guy might not be the most remarkable of characters, but his charm and kind heart make him one of the best to romance as it is hard not to find him simply adorable.
| | |
| --- | --- |
| Birthday | Winter 23 |
| Location | Docks |
| Favourite Gifts | Rainbow Frog |
| Liked Gifts | Frog Sweat, Flutter Dust, Bug Juice, Common Toad, Blob Gobs |
Galan
Personality: Reluctant Warrior
Unlock: After the Whirlpools have been removed.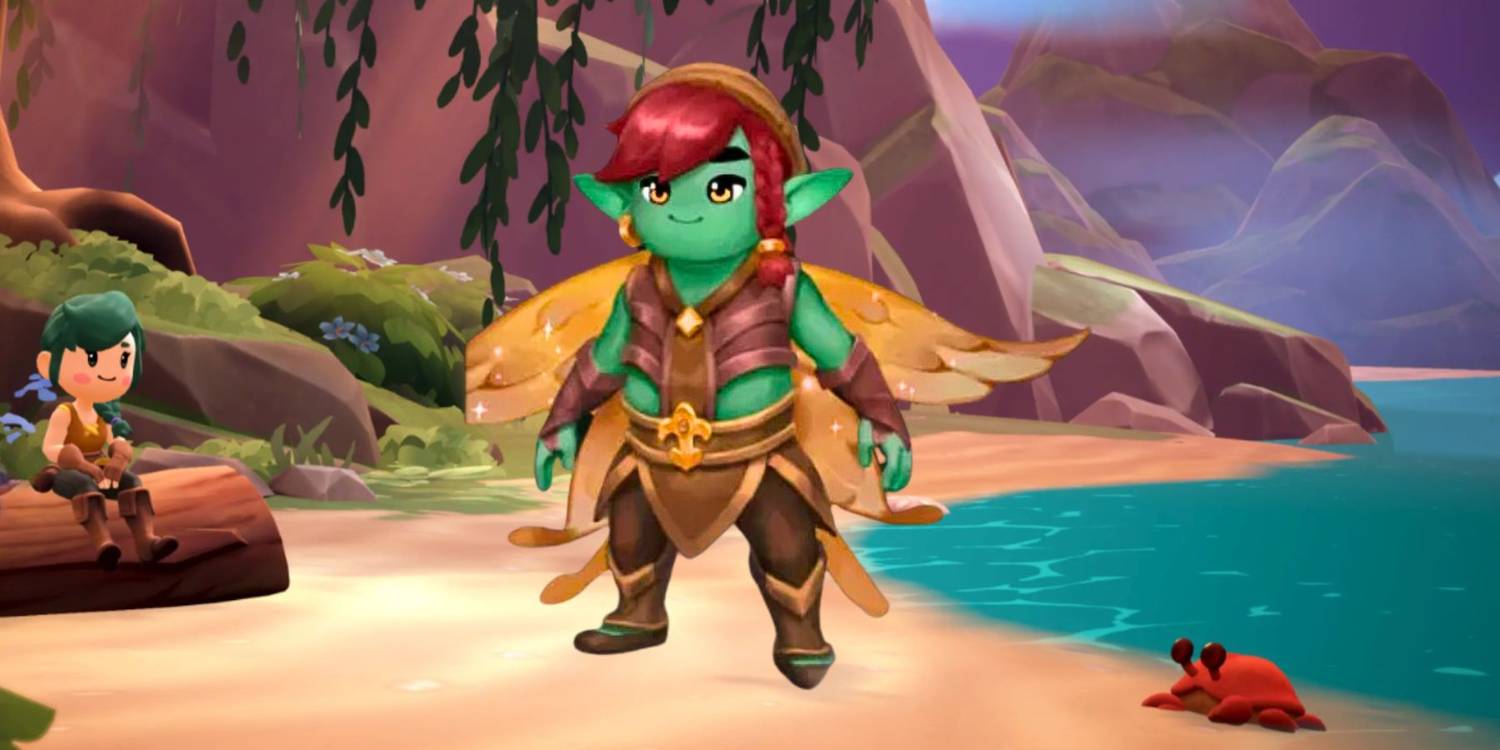 Galan is a colourful Fae Warrior and an excellent jumbles fighter. They are hardworking and sensitive with some self-doubts that show through. Galan can often be found training with a dummy in Verdant Valley and is a protective and loyal friend and partner. The best gift to give Galan is food which they clearly need to keep up their strength to face the battles ahead.
| | |
| --- | --- |
| Birthday | Summer 1 |
| Favourite Gifts | Candy Corn |
| Liked Gifts | Crystal Pepper, Scrambled Eggs with Fruit Salsa, Baked Mac and Cheese, Deep-Sea Delight |
Jack
Personality: Likes the outdoors and physical activity.
Unlock: Automatically
Jack is a lumberjack who spends a lot of his time in the Spooky Woods, although the amount of time he is seen sharpening his axe at the Tavern can feel a bit disconcerting. Jack is a kindhearted human who is an outdoorsman. Because of his being around right at the start of the game, he is one of the easiest to romance and is a sweet guy.
| | |
| --- | --- |
| Birthday | Autumn 4 |
| Location | Spooky Woods |
| Favourite Gifts | Brown Snail |
| Liked Gifts | Beech Lumber, Chopped Fruit, Fruit Pies, Fruit, Salad |
Nhamashal
Nhamashal: Has Refined Tastes
Unlock: After the Whirlpools have been removed.
I used to stargaze often, growing up on Azoria. Perhaps we can try it again sometimes, together.
Nhamashal is a fae creature who has refined tastes. He likes to stargaze and write poetry, a true romantic at heart. His different-coloured eyes are a nice touch to his features along with the unique fairy wings. He has a quiet and demure personality which can be mistaken as being aloof or even prideful, but with time and patience, he will begin to open up more. Nhamashal likes stones and minerals.
| | |
| --- | --- |
| Birthday | Summer 22 |
| Favourite Gifts | Copper Ingot |
| Liked Gifts | Polished Rose Quartz, Polished Sapphire, Polished Emerald |
Pepper
Unlock: After the Whirlpools have been removed.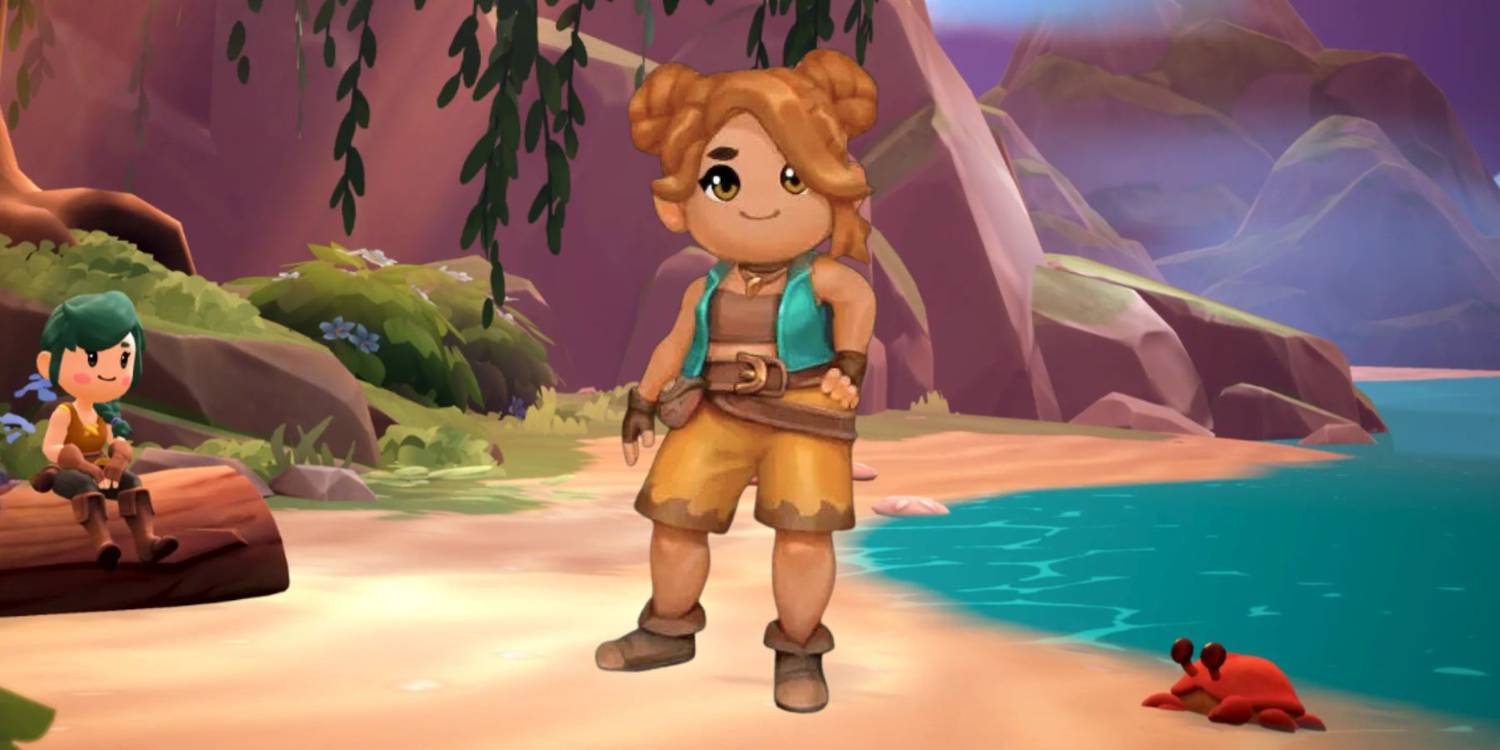 Pepper is a fellow human who is single and looking for love in Fae Farm. She is sweet and loves the outdoors, particularly activities such as fishing. Rather than flowers, this girl prefers flour. She loves cooking and eating, therefore all of her favourite gifts are those that revolve around food items.
| | |
| --- | --- |
| Birthday | Autumn 11 |
| Favourite Gifts | Berry Jam |
| Liked Gifts | Fish Jerky, Mushroom Jerky, Nut Butter, Flour |
Pyria
Personality: Introvert who collects ancient scrolls and bits of wisdom.
Unlock: After the Whirlpools have been removed.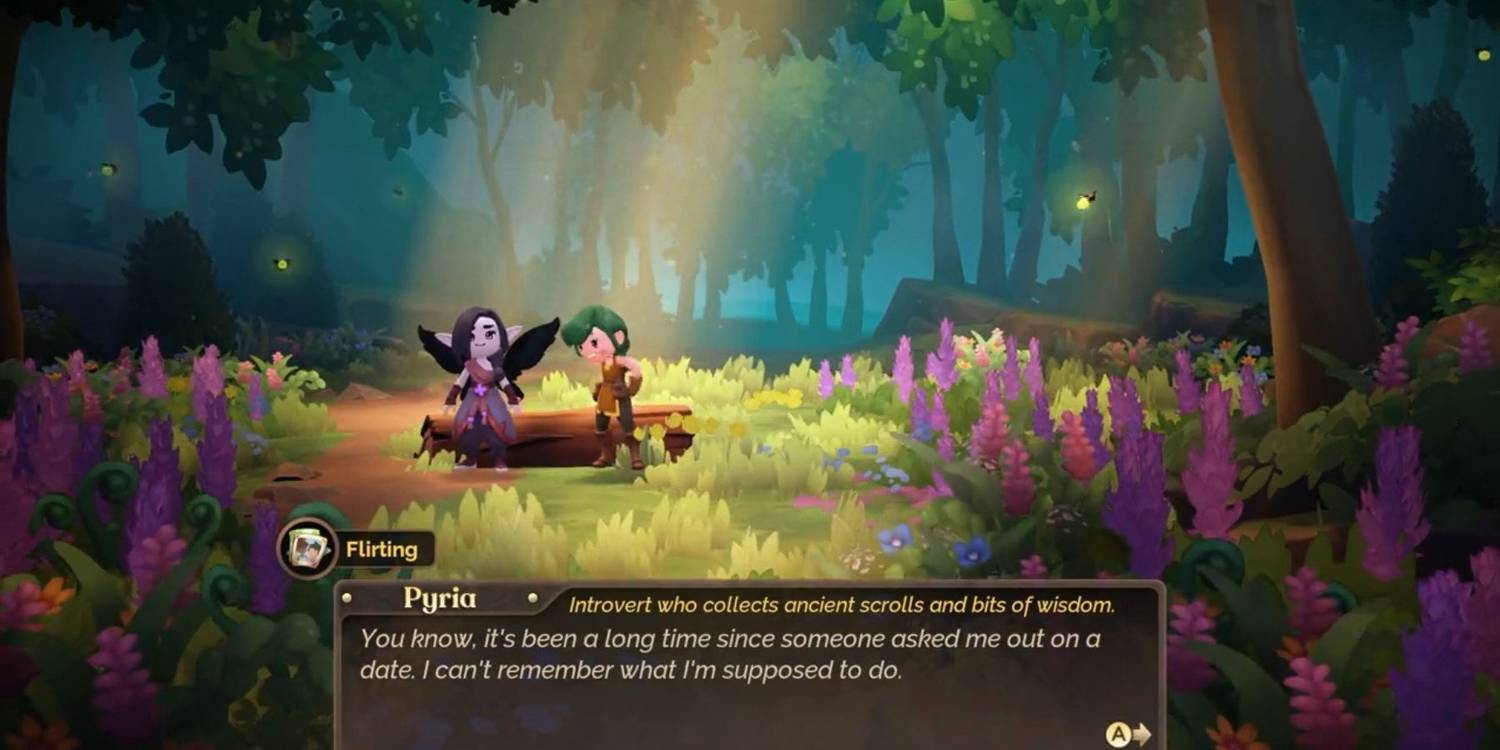 Pyria is a dark and mysterious Fae who is a quiet and shy introvert who loves her solitude. She loves books and tea and can often seem to be in her own head or even depressed. Her preferred gifts all seem to be flowers that are black.
| | |
| --- | --- |
| Birthday | Winter 3 |
| Favourite Gifts | Black Trillium |
| Liked Gifts | Black Trillium, Black Tulip, Black Zinnia, Black Lily, Fae Fairy, Fae Shadow, Gloom Shade |
Fae Farm
Escape to the world of Fae Farm and create your own cozy home in the enchanted world of Azoria. As you nurture and grow your homestead, you'll get to meet charming characters, foster deep relationships and discover ways to infuse magic into everything you do. Customize your character, master the arts of crafting, cooking, potion-making and discover so much more.
Fae Farm is out now on the Nintendo Switch and PC – Steam.
Other Fae Farm Guides