Genshin Impact 4.0 – Upcoming Leaked Characters
Genshin Impact consistently pumps out amazing new content every 6 weeks but in version 4.0 things are about to get even bigger. Version 4.0 will reveal the new region of Fontaine – the Nation of Justice that worships the Hydro Archon. This new region and update will be happening on August 16th 2023 and bring with it new quests, a new region, enemies and of course new characters.
Right now we know of 11 potential upcoming new characters that will be coming to Genshin Impact. The first half of Genshin Impact's 4.0 banners is confirmed to feature the sibling duo from Fontaine — Lyney and Lynette, as well as Yelan. But we expect that the rest of the new characters will be unlocked in the upcoming 4.1, 4.2 and future updates.
Here's everybody that might be coming to Genshin Impact's 4.0 update.
All Genshin Impact 4.0 Characters
Lyney (5-Star Pyro Bow)
The celebrated magician of the Court of Fontaine, Lyney is a prestigious performer who lives up to his title in both his looks and his kit. He's a 5-star Pyro Bow character who shoots cards instead of arrows, with a Hu Tao-like kit where he loses HP in order to deal bigger damage. He's Lynette and Freminet's older brother.
| Type | Name | Description |
| --- | --- | --- |
| Elemental Burst | Wondrous Trick: Miracle Parade | Turns himself into a Grim-Malkin Cat that can move around quickly and send magnificent flames falling down, culminating in a splendid explosive extravaganza. |
| Utility Passive | Trivial Observations | Displays the location of nearby resources unique to Fontaine on the mini-map. |
Lynette (4-Star Anemo Sword)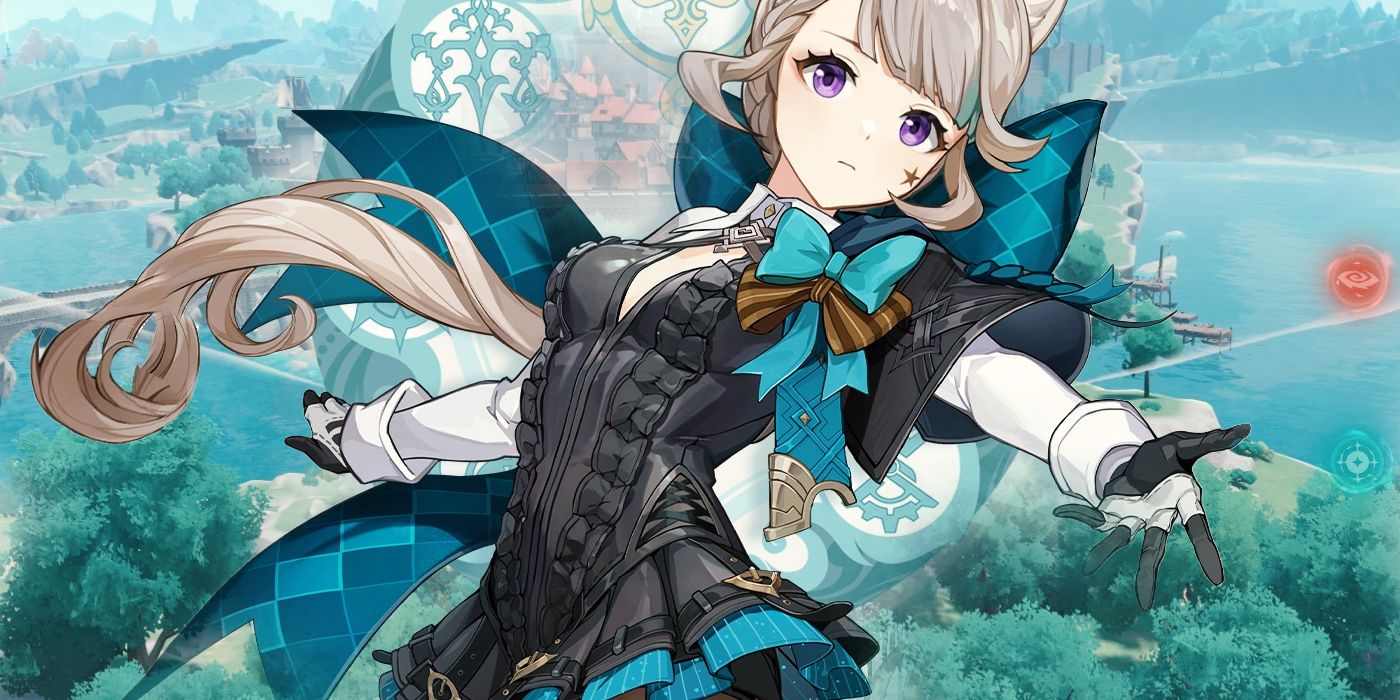 Lyney's younger sister and his prime assistant in his magical tricks. But unlike her brother, who yearns for greatness, she prefers to keep herself low-profile. Much like in her lore, she's more suited for a supporter role in teams in her status as a 4-star Sword Anemo character. She is known as the "Multi-Function Magic Assistant".
Freminet (4-Star Cryo Claymore)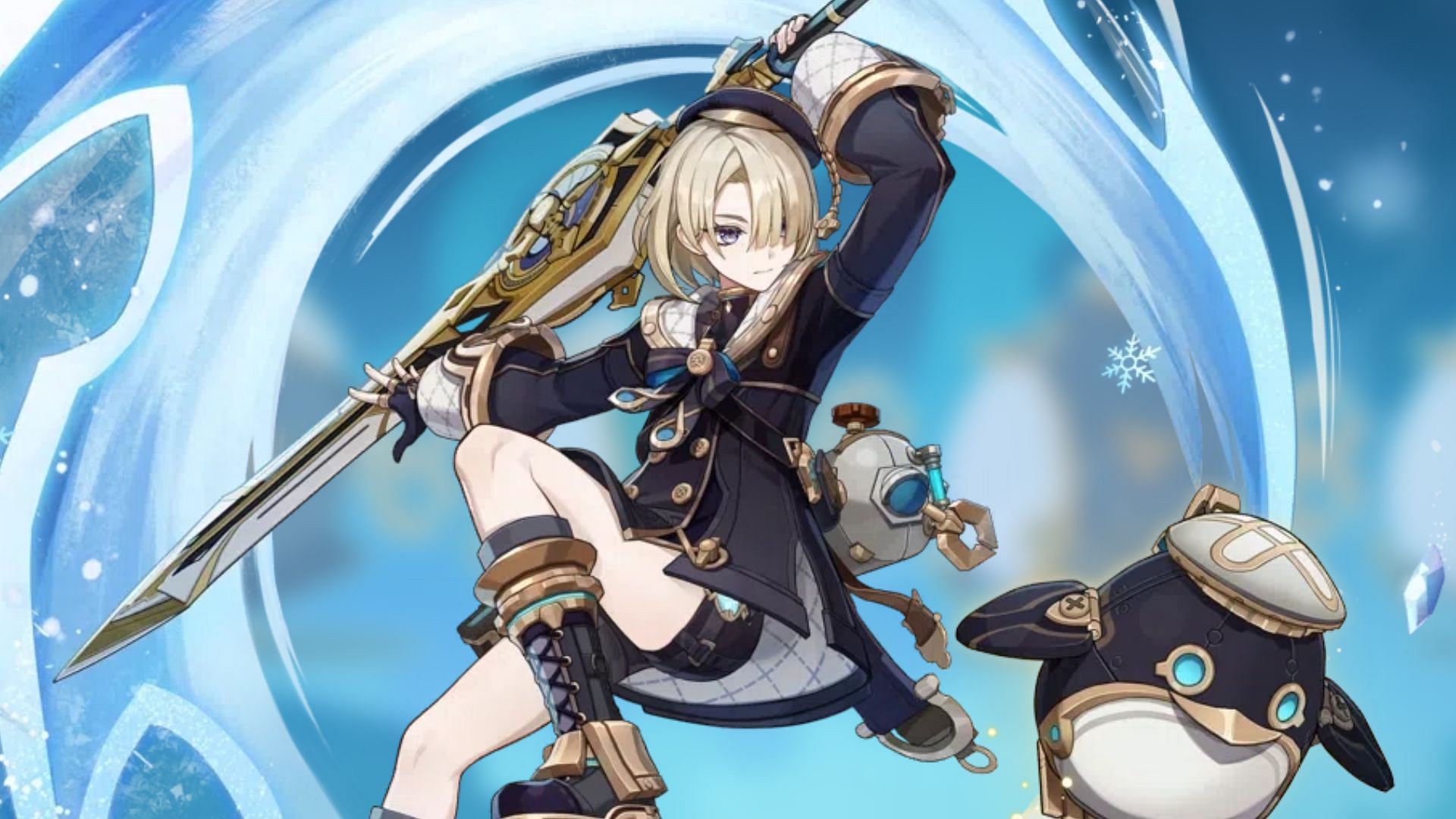 While he doesn't enjoy performing like his siblings, Freminet's renowned for his marine knowledge and exceptional diving skills, which are also reflected in some of the 4-star Cryo Claymore abilities. He's a pseudo-hybrid character who deals extra Cryo and Physical damage at the same time with his skills. He can summon a mechanical penguin to help jhim fight.
| Type | Name | Description |
| --- | --- | --- |
| Elemental Skill | Pressurized Floe | Enter the Pers Timer state and perform different attacks based on the Pressure Level of Pers Timer. After Freminet uses his Elemental Burst, his Elemental Skill will be further enhanced. |
Furina / Focalors (5-Star Hydro Sword)
Furina is a young girl and vessel of Focalors, the current Hydro Archon. Among The Seven, Focalors presides over Fontaine and is considered as the God of Justice. Little is currently known about her, besides the fact that she is not one of the original members of The Seven who emerged after the end of the Archon War. But instead replaced the Lord of Amrita when he was killed.
According to Nahida, Focalors possesses a "very unique personality" and enjoys the drama of a trial. Furina herself is flamboyant and imprudent, she lives for the thrill of the courtroom, and is prone to hysterics, harbouring a large amount of impatience and a childlike temper, something Neuvillette is shown to reprimand her for.
Previous leaks suggest that she'll be a support/buff character debuting in the 4.2 update.
Neuvillette
Neuvilette is the Chief Justice in the Court of Fontaine (and top 4.0 husbando). His intimidating looks are definitely fit for his position, although we know nothing about his gameplay as of yet. Leaks are often inconsistent to believe, but some have claimed he could be the Hydro region's dragon.
Wriothesley
Wriothesley is a police officer that appeared in The Final Feast teaser alongside Sigewinne. They both seemly working together in some important function in Fontaine. Rumours have claimed he could eventually enter the standard 5-star characters lineup just like Tighnari and Dehya did.
Sigewinne
Appearing alongside Wriothesley during The Final Feast animation, she appears to be his assistant in whichever job they might do. No specific info on her just yet, aside from the fact she's the region's first "child" character.
Clorinde (Electro Sword)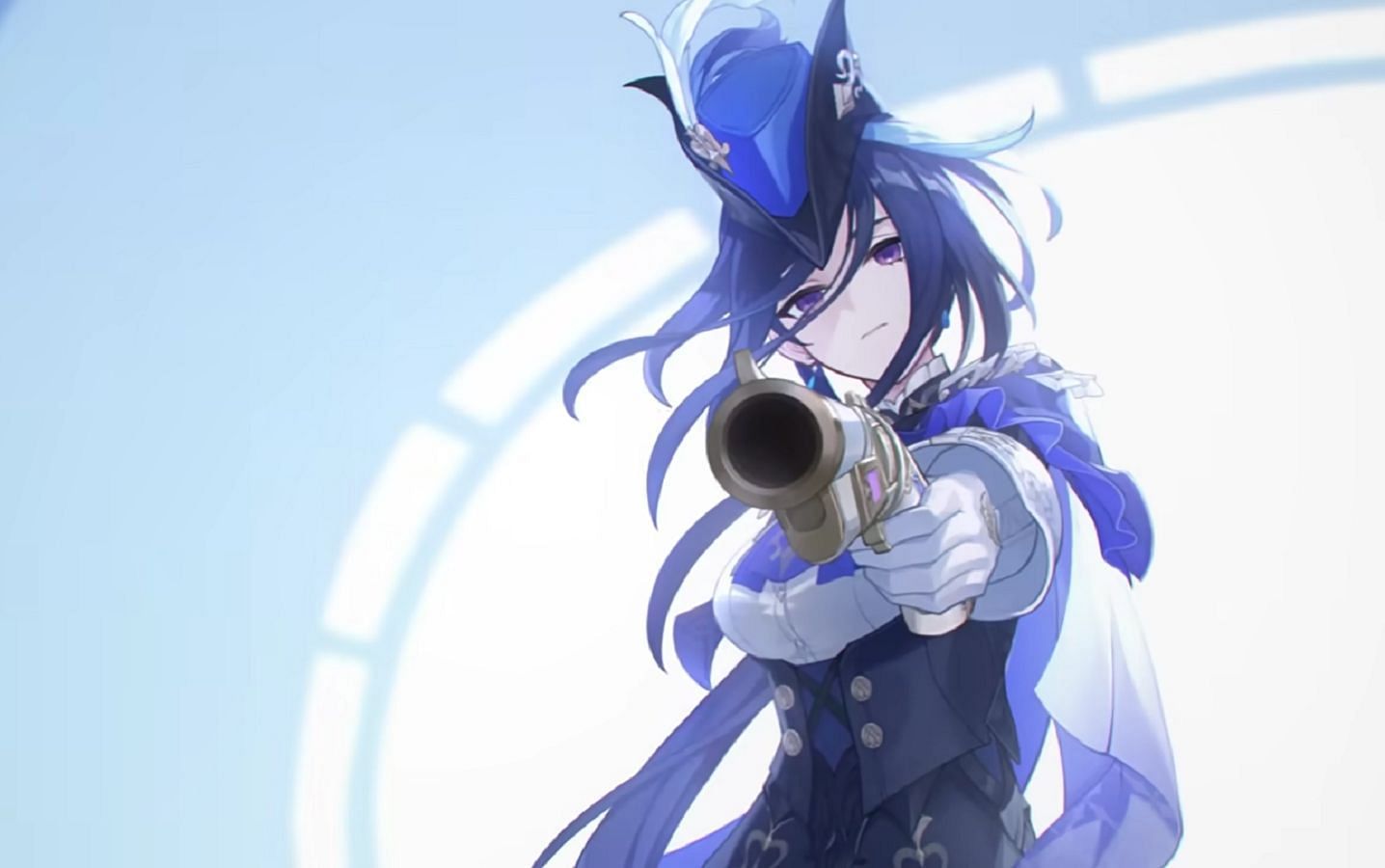 Clorinde is a Champion Duelist, a special profession in Fontaine. She is featured in the Version 4.0 Special Program, following Neuvilette's orders to conduct the Trial in which the Traveler is being charged. She brandishes her sword imbued with her Electro vision while personally bringing "justice" to evildoers.
It was also mentioned that she has quite a complicated relationship with Navia. And she will feature in Chapter IV of the Archon Quest.
Navia (Geo Claymore)
She is the president of the Spina di Rosula, and the Navia Line of the Fontainian Aquabus is named after her. It was also mentioned that she has quite a complicated relationship with Clorinde. And she will feature in Chapter IV of the Archon Quest.
Charlotte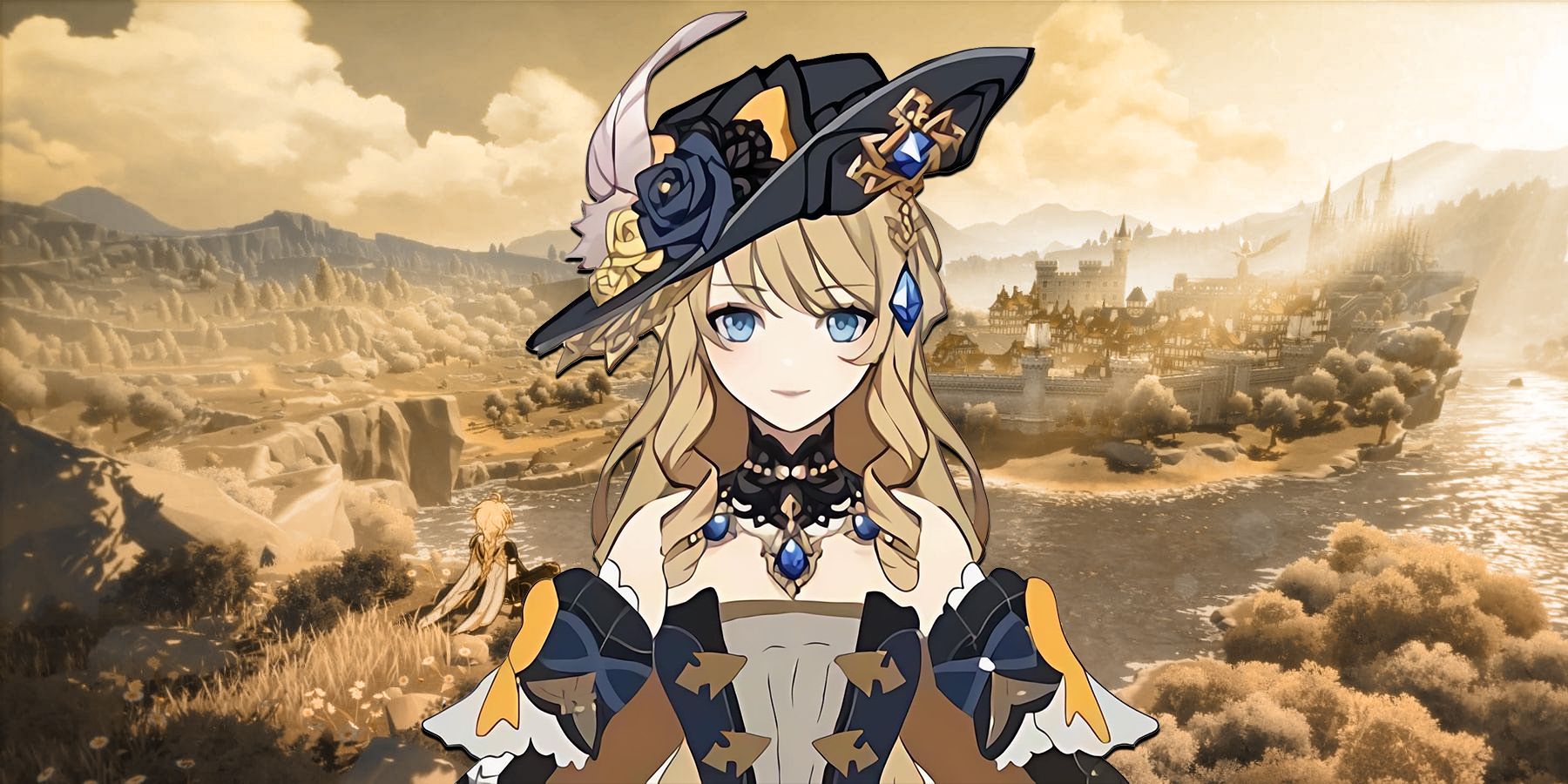 Charlotte is an event-exclusive NPC who works as a journalist at The Steambird. We've met her a few times during past events as she's seen around the world. Often travelling in search of new stories to write for her local newspaper. She already knows the Traveler, so we can expect her to be receptive to our presence in her homeland.
Arlecchino
Arlecchino, also known as "The Knave," is one of the Eleven Fatui Harbingers and will be one of the main villains in Fontaine. She might or might not be playable but we're hoping that she will be. 
Arlecchino was first mentioned in the World Quest series The Very Special Fortune Slip in relation to the orphanage she runs, known as the House of the Hearth. She makes her first appearance during Teyvat Chapter Interlude Teaser: A Winter Night's Lazzo alongside her fellow Harbingers.
Genshin Impact
Genshin Impact is a free-to-play action RPG game by miHoYo. The game features a fantasy open-world environment and an action-based combat system using elemental magic and character switching. Use the gacha system to obtain new characters, weapons, and other resources. The game can only be played with an internet connection and features a limited multiplayer mode allowing up to four players in a world. Download it here.
For more of our Genshin Impact guides be sure to check them all out here!