Flutter Away – An Adorable Fluttery Time
Flutter Away is an adorably smol, cosy game that's short but cute. Sometimes you just want to end the day with a little game of no consequence that you can finish easily and feel good about. That's what Flutter Away is going to give you in the form of fluttery butterflies and delightful animal discoveries.
In Flutter Away you're a leading butterfly researcher sent on an expedition to the Amazon rainforest. Over the course of five days, you'll be photographing the various flora and fauna in this lush and tropical paradise. It's a peaceful game that allows you to explore and discover some delightfully cute surprises. Also don't skip out on reading your morning log. While the protagonist doesn't actually speak her little diary entries are extremely colourful and charming.
Flutter Away by New Zealand-based Runaway Play is currently out on the Nintendo Switch, PC and Mac.
Gameplay
Flutter Away is a short game and you'll just have 5 days to spend in the rainforest. That being said none of the game is actually timed so you'll be able to explore and complete your tasks without having to rush. Every day you'll be given eight or so tasks to complete. Four when the sun is up and four when the sun is down. These tasks will also include documenting new butterflies, insects and other animal species that you find in the jungle.
Documenting a butterfly involves finding the specimen, taking a picture, and most adorably getting the butterfly to land on your special butterfly perch for closer inspection. When you discover something new, the journal will notify you. You can then read about your discovery and make new observations. Some specimens are sneaky, though, and you might need to shake a tree or move a leaf to uncover a new species for documentation.
The Capybara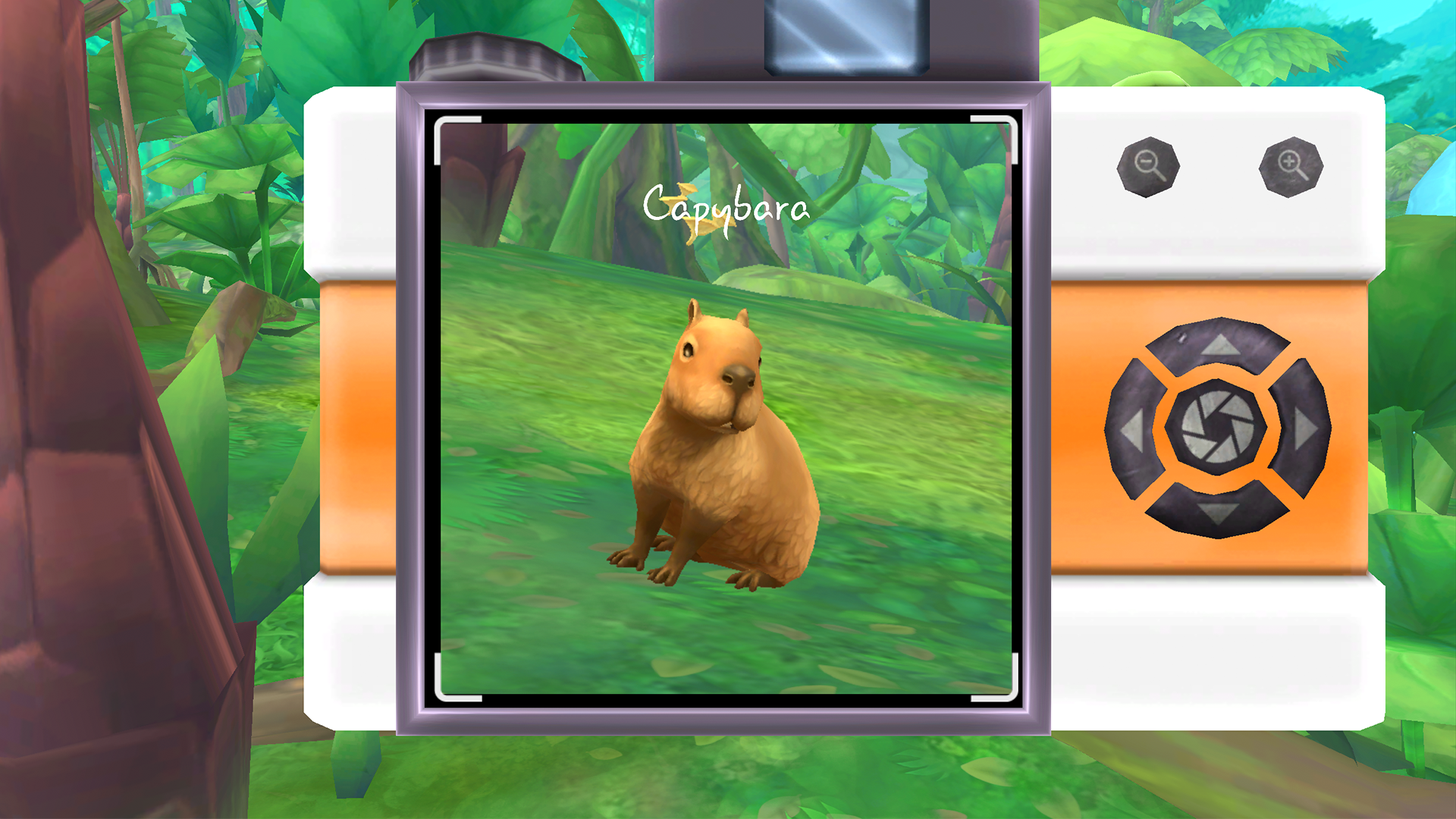 Aside from exploring the environment and discovering butterflies, there was one key part of the story. A capybara. You discover tracks for the capybara on the very first day and follow them to see her within touching distance. Unfortunately, she gets spooked by your presence and runs away.
It becomes a recurring theme throughout the game that your character attempts to befriend the capybara. I don't want to give too many spoilers, but I will say that you get to be much closer to the Capybara than when you first meet her.
Each day, you fill out new information in your journal, and there's even a page specifically for tracking your friendship with the capybara.
Flutter Away
In conclusion, Flutter Away is a gorgeous and cute time that's a short visual treat. Excellent for playing with your little ones or on your own after a long day/cosy Sunday. It's one of those games that's all reward and no punishment. The only gripe is that the game is a little short, taking about less than an hour to get through. But for what it is I think you'll have a good time.