June is Pride Month and Overwatch 2 is kicking off their celebrations today! Log in to get and earn free cosmetics, name cards and player icons that celebrate Pride as well as the LGBTQ+ heroes of Overwatch.
Since the launch of Overwatch 1 in 2017, Blizzard hasn't made it a secret that some of their characters identified as queer. The most notable is the face of Overwatch 1 – Tracer whose backstory features her girlfriend Emily. Over the years other hints and lore have slowly opened up more about the other heroes of Overwatch and now we can confirm other characters such as Soldier:76, Lifeweaver, Baptiste and Pharah that are all a part of the LGBTQ+ community.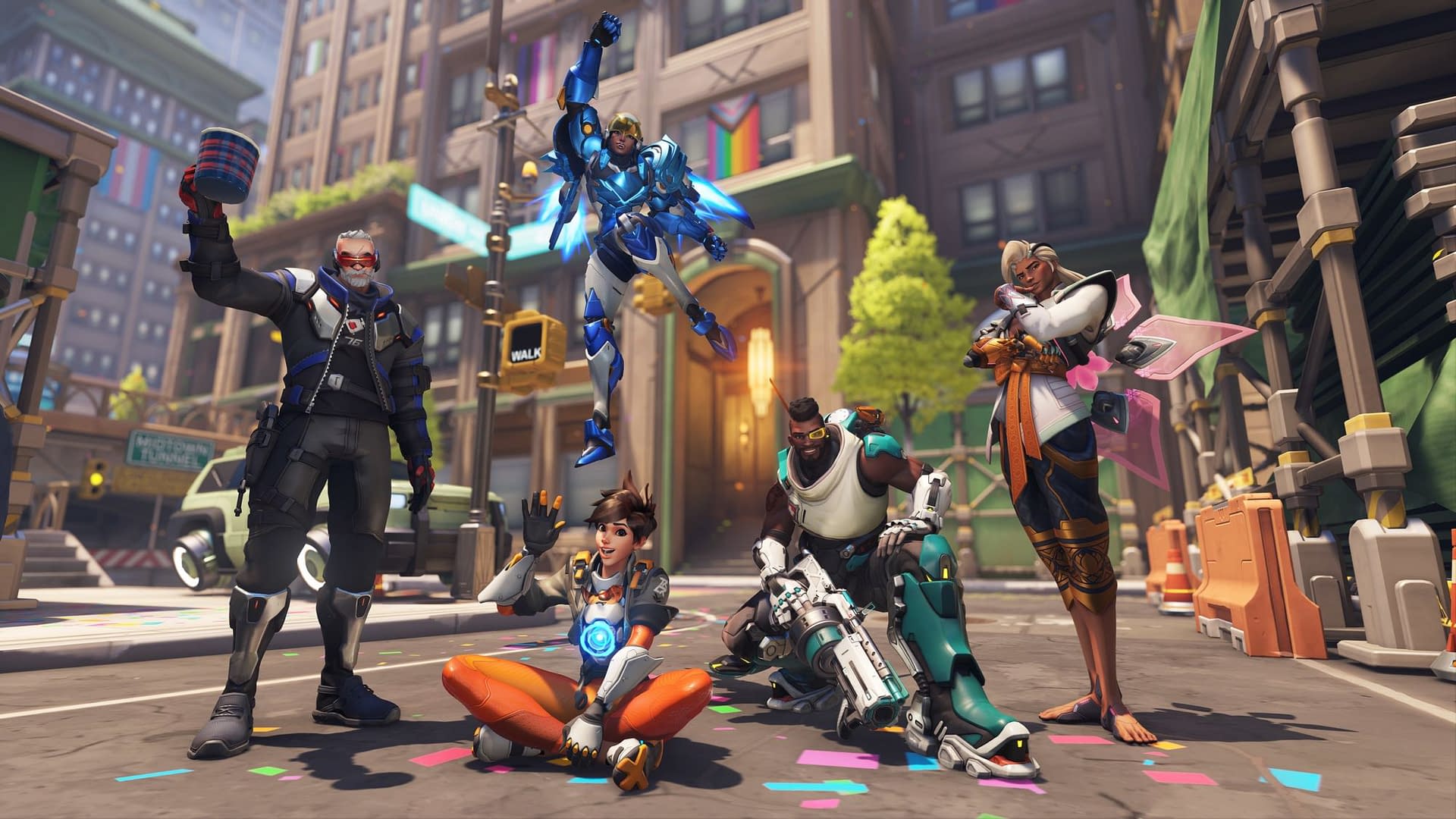 In this article, we'll go through all the confirmed characters and their backstory as well as what's going to happen in this year's Overwatch 2 pride event.
Tracer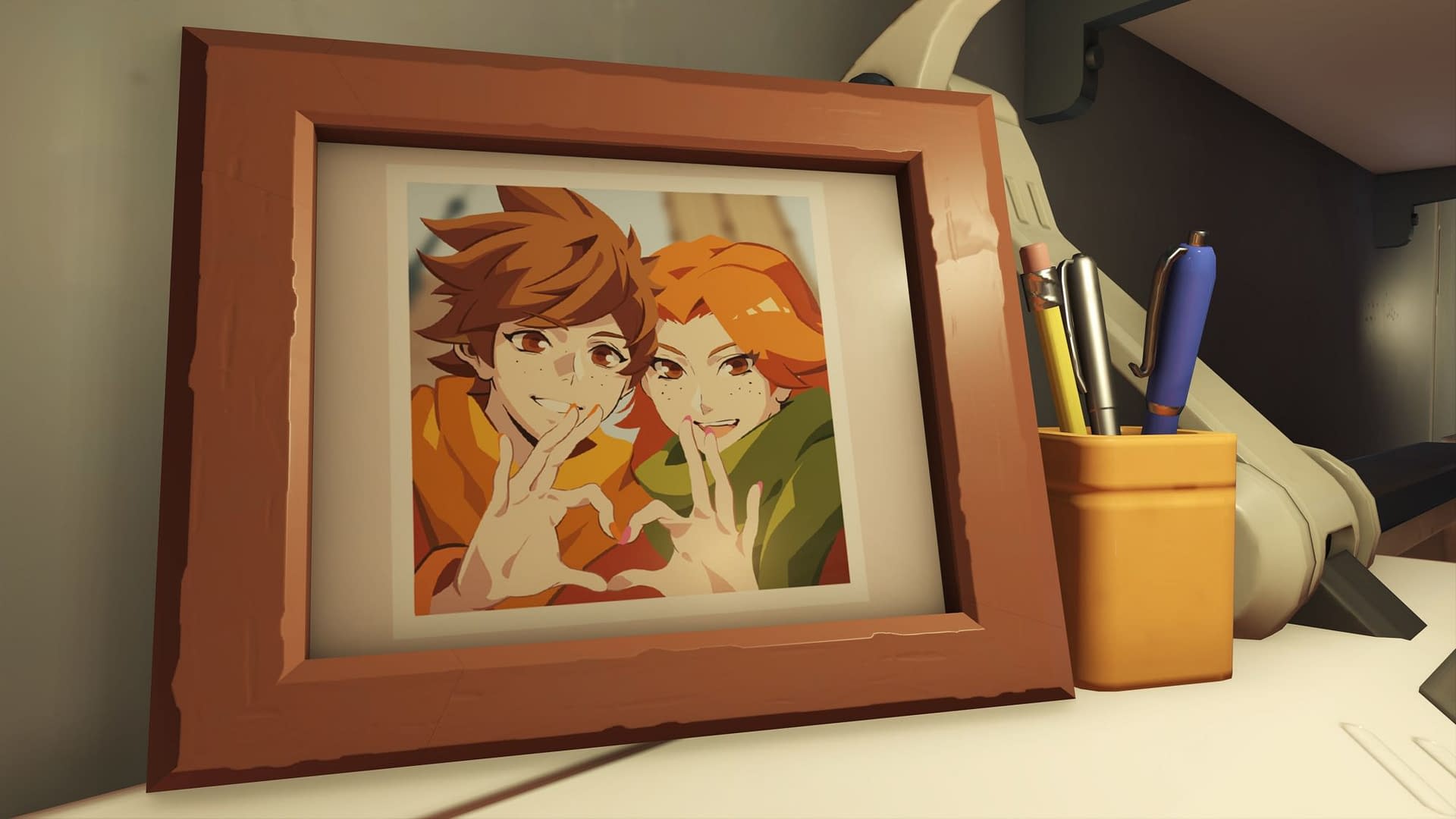 Tracer aka Lena Oxton was revealed as an LGBTQ+ character for the first time in 2016, before Overwatch the game launched. In the comic 'London Calling', after the disbandment of Overwatch, Tracer returned to live in London with her girlfriend Emily. Not much is known about Emily at this point but a later comic revealed her having Christmas dinner with Winston.
Soldier: 76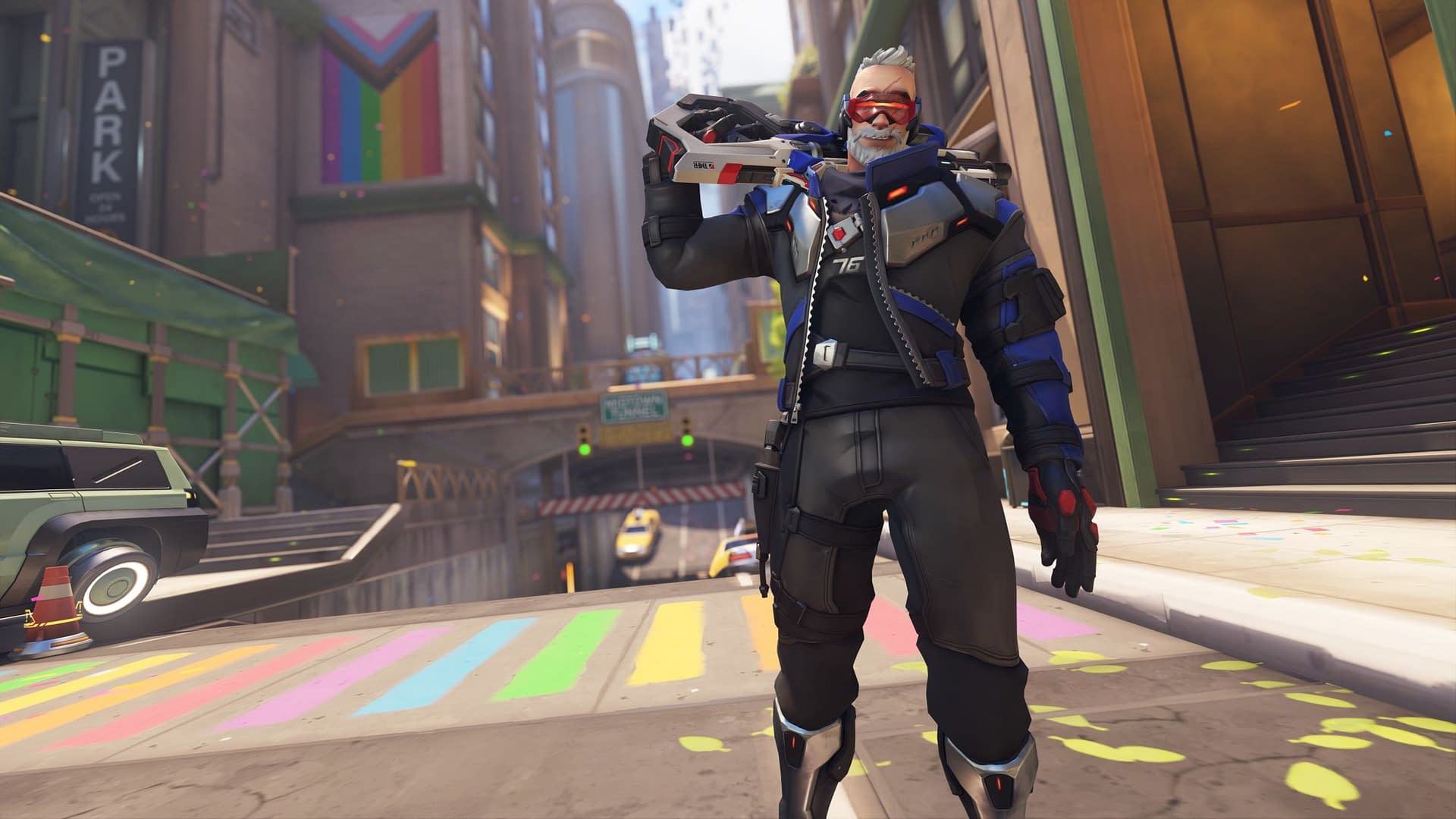 Jack Morrison also known as Soldier:76 was the second LGBTQ+ hero to be confirmed by Blizzard. And the former lead writer of Overwatch, Michale Chu confirms that Soldier identifies as gay.
We find this out in the short comic, 'Bastet' when Ana looks after the wounded Soldier in Cairo. While he's healing he looks at an old picture of him and a man named Vincent. We don't know much about him either but we do know that they were romantically involved while Morrison fought in the Omnic Crisis. They aren't together anymore though with Morrison putting his duty over his relationship. And now Vincent is happily married but it seems that our old Soldier still holds a candle for him.
"Vincent deserved a happier life than the one I could give him." Jack sighed. "We both knew that I could never put anything above my duty. Everything I fought for was to protect people like him… That's the sacrifice I made."

Jack Morrison in 'Bastet'
Pharah & Baptiste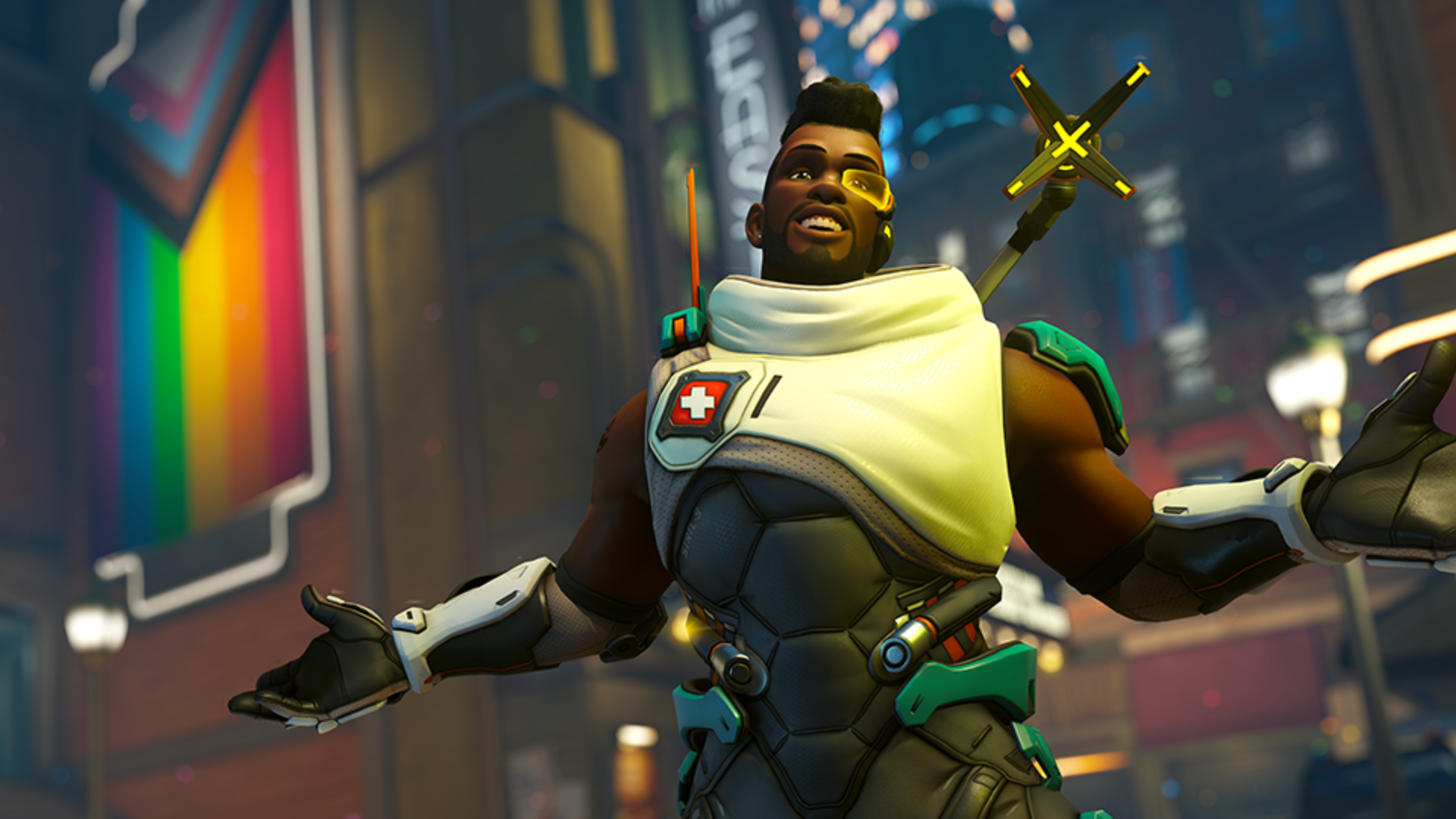 The recently released Overwatch short story 'As You Are' confirms both Pharah and Baptiste's sexual identity within the LGBTQ+ community. In the story, Baptiste is talking to Pharah about her life and he asks whether she and Cassidy are together. But she answers that she is a lesbian and story hints that she has some feelings for Mercy aka Angela Ziegler. Sound off in the comments if you shipped these two early on! #pharmercy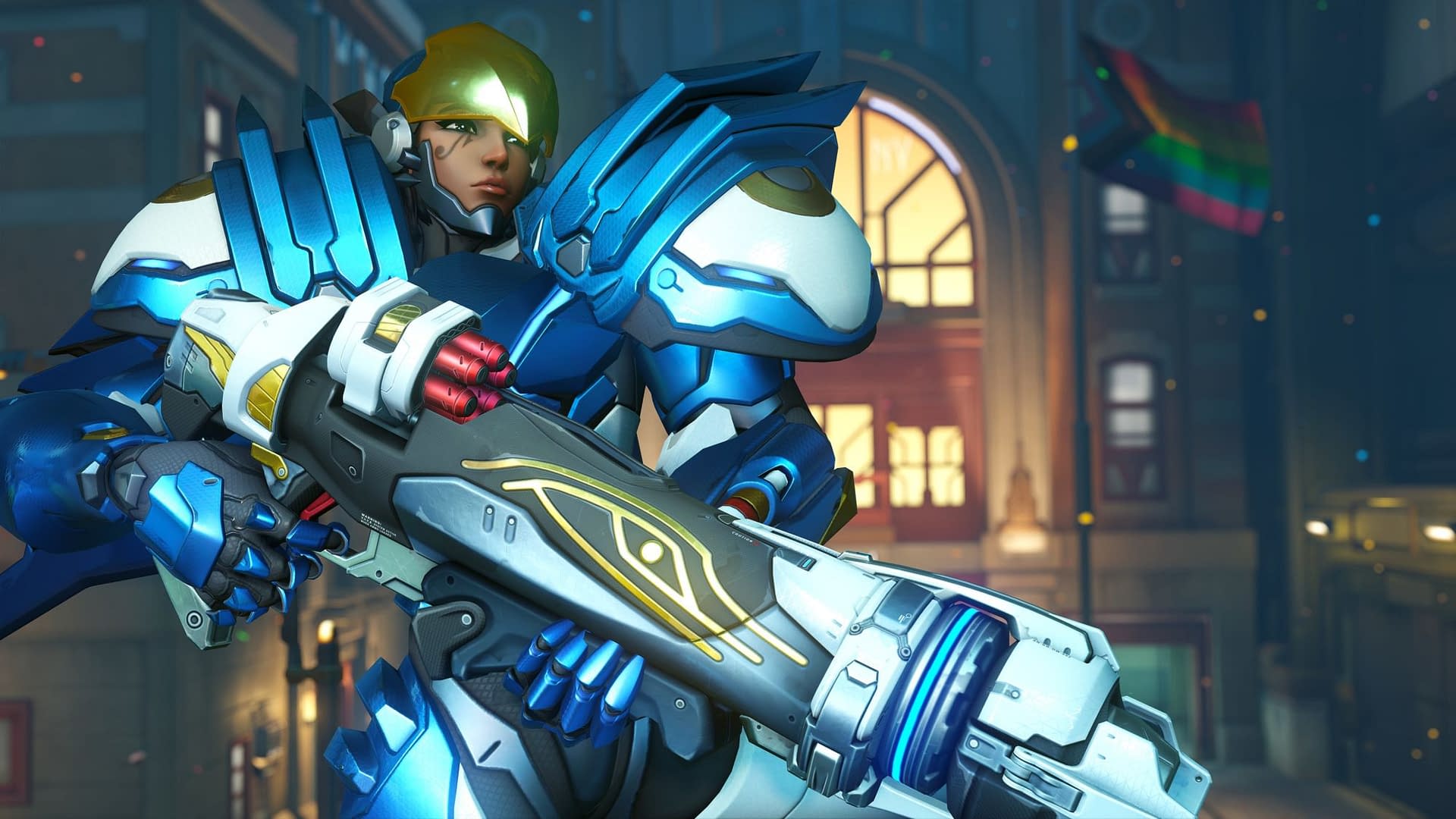 "Ooh. Sorry, that uh . . . that was a good one," Pharah said. She unbuckled her seatbelt and let it slip behind her shoulder. "No, definitely not. Cole and I have known each other for a long time. He's like a brother to me. And besides, I'm a lesbian."

Pharah in 'As You Are'
Baptiste also hints at this point that he might have some interest in Cole. And a blog post from Blizzard for Pride month confirms his bisexuality as well.
Lifeweaver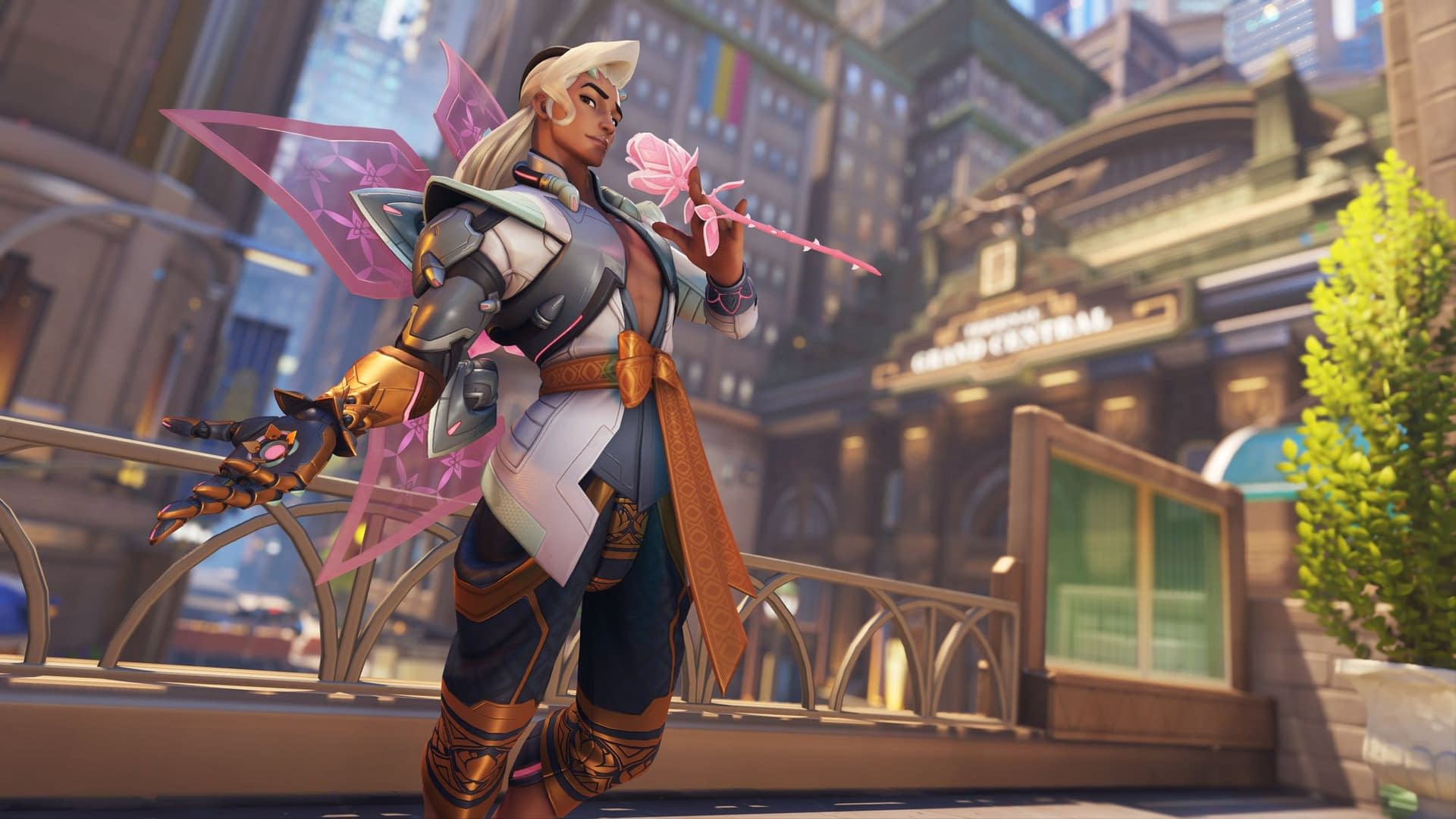 Niran Pruksamanee or Lifeweaver is the latest character to join Overwatch 2 and he is openly pansexual. In some of his voice lines, he flirts with Baptiste.
Lifeweaver: I've got reservations at a fantastic restaurant, but… I'm not too sure who to invite.
Baptiste: I know a guy.
Lifeweaver: Is he, by any chance, a dashing ex-mercenary from the Carribean?
Baptiste: *chuckles* He might just be.
2023 Pride Event
A Pride parade has gone through New York in Overwatch's Midtown and the place has been decorated for the occasion! Head out to see decorative flags, rainbow-hued crosswalks and more. There are also new pride cosmetic Name Cards and Player Icons that cover everything from Agender to Genderfluid, Non-Binary and more.
Unfortunately this year for Pride there won't be any specific game modes this time around nor voice lines. There also haven't been any specific Pride skins that have been released but I'm still hoping for that.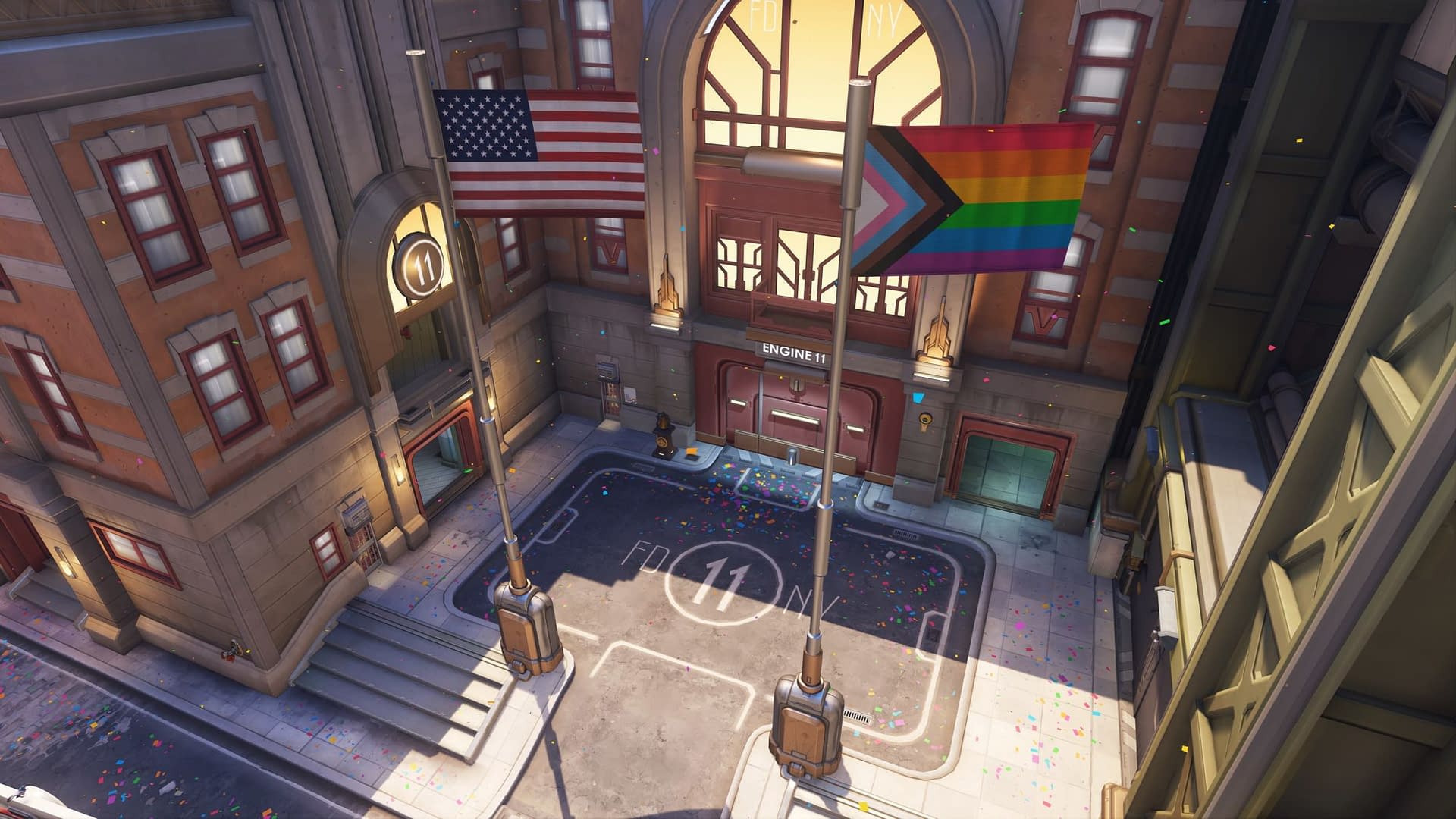 "The content this year, our goal […] was really about giving our players and our employee players the ability to identify in game — just to self identify and just have the opportunity of expression," said senior game producer Brandy Stiles. "So you're gonna see a vast array of player icons and name cards that people can choose to equip, and mix and match as their hearts desire. And then we have the the map content as well. That was our primary focus this year, if that helps see what our goals were."
Outside of the game, Blizzard is launching a range of Pride-themed apparel at the Blizzard Gear Store, which has been curated by the company's LGBT+ employee network. Net proceeds from those sales, from May 16 through June 30, will be donated to the National Center for Transgender Equality (NCTE). The NCTE says it "advocates to change policies and society to increase understanding and acceptance of transgender people [and] works to replace disrespect, discrimination, and violence with empathy, opportunity, and justice."