Dungeons of Hinterberg – Legend of Zelda In The Austrian Alps
Dungeons of Hinterberg is an open-world, Legend of Zelda action-based RPG with Persona-esque social sim elements.
The titular Hinterberg is a colourful, cel-shaded dreamy tourist town situated in the Austrian Alps. But unlike most mountain hotspots you'll be spending less of your time riding cable cars and skiing and more of it monster-slaying and dungeon-diving.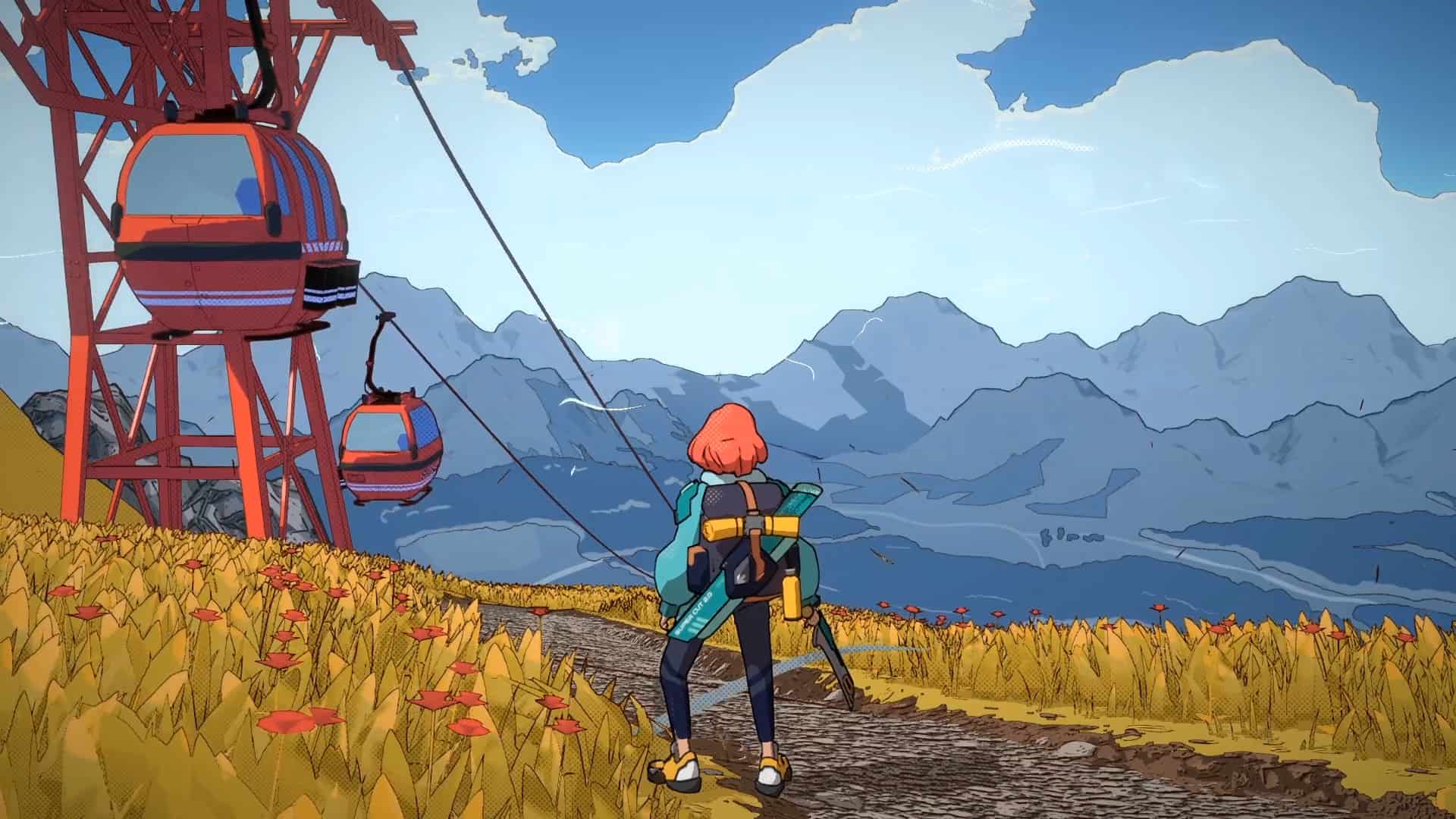 Luisa is a burnt-out law trainee taking a break from her fast-paced corporate life in the town of Hinterberg. She's decided to relax by taking down dungeons and cutting up monsters to become a "Master Slayer". Really this is quite a natural pivot from law trainee to monster slayer if you ask me. In this fantasy world Monsters lurk around every corner and you'll need your sword and magic skills to keep them at bay.
Then when you're done with your dunegon adventures for the day you can head over to the local spots around Hinterberg. You'll need to talk to various people, make friends with them and in turn they'll help you become a "Master Slayer".
Dungeons of Hinterberg
As you can imagine the 'dungeon' part of Dungeons of Hinterberg is going to be a big part of the game. The official press release has stated that there will be 25 unique dungeons, split over four distinct world locations.
Every day you'll be able to select from a range of hand-crafted and hand-painted open-world environments to explore and hunt for one of the mysterious dungeons that have sprung up around the idyllic town.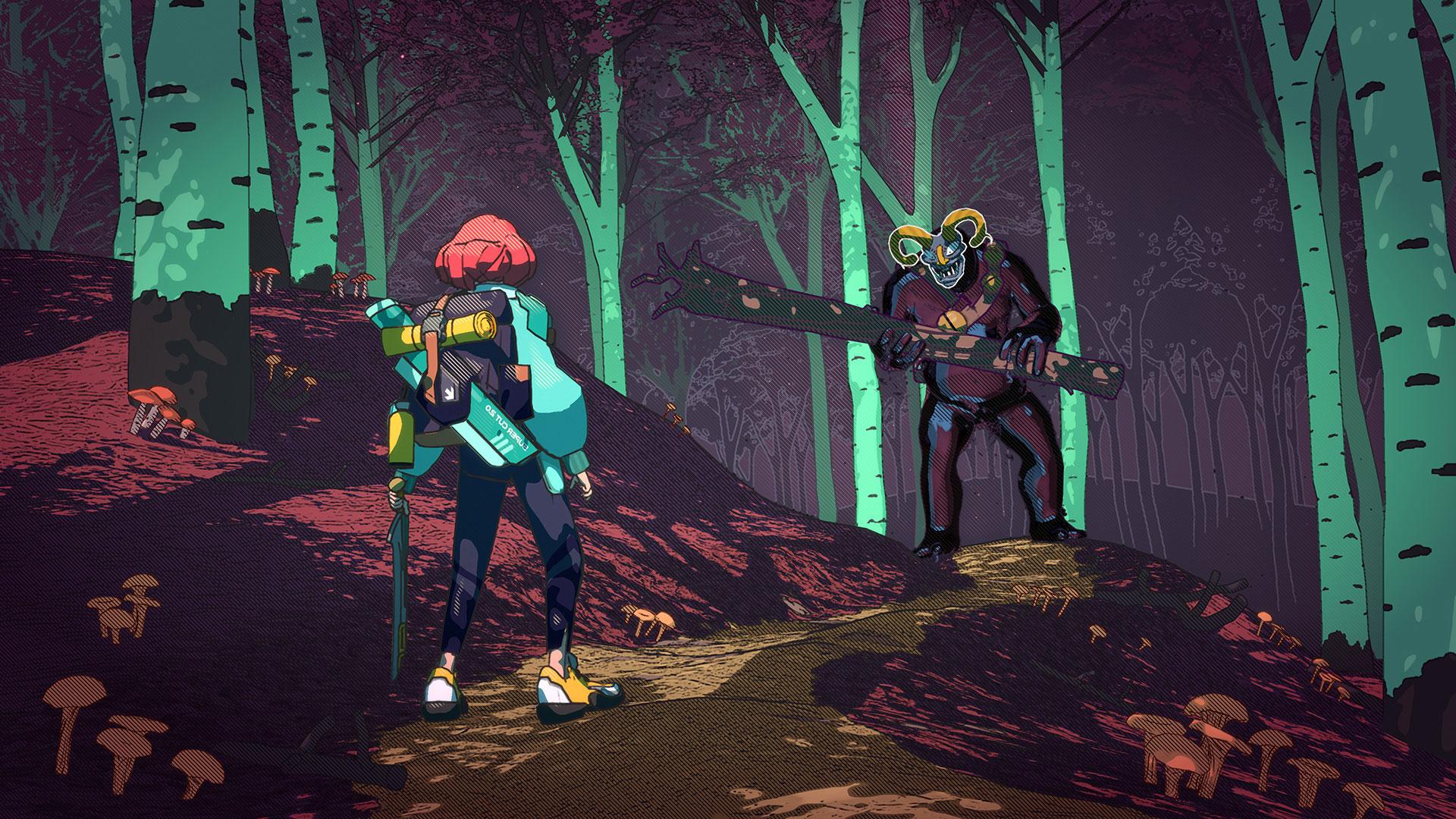 The trailer shows plenty of third-person combat, as Luisa, battles her way through ancient ruins and dark dungeons. Braving a dungeon requires more than just cutting-edge sports gear and a good sword arm: Hinterberg's dungeons are full of puzzles that will surprise and challenge you. Use your head, your magic skills, and every trick in the book to solve them! Expect Legend of Zelda-esque puzzle solving, platforming and boss fights.
Snowboard, Zipline, Ride A Zephyr
One of the more unique aspects to Dungeons of Hinterberg is its approach to traversal. In the trailer we see that you'll be able to snowboard down a glacier, zipline through the forest and even ride a rail cart. I'm expecting that you'll be able to use all these methods to not only clear dungeons, but to explore the world itself.
Socialise
If you've played Persona before then you'll understand the social aspect in Dungeons of Hinterberg. In-between exploring and taking down dungeons you'll be able to talk to and meet people in the town. There are 20+ people for you to meet and form a friendship with. Talk to them at over 10 unique locations in Hinterberg. Whether it's at a coffee stand by the lake, at the town bar or in your hotel.
Spend your nights forging friendships with the locals and other adventurers and some will be able to help you. Either to get stronger or teach you new tricks. But some friends you make just want a selfie, it's still a tourist destination after all!
Dungeons of Hinterberg
Dungeons of Hinterberg by Austrian indie studio Microbird Games will be coming to Xbox Series X|S, PC – Steam and Game Pass in 2024. It's available to wishlist now!