Disney Dreamlight Valley – Mid 2023 Roadmap
Disney Dreamlight Valley has had a bunch of amazing updates this year! We've had Mirabel, Olaf, Simba and Nala join the Valley in quick succession. Not to mention the addition of a number of new cosmetics, Star Paths and my personal favourite – The Easter Event update.
Now Gameloft has launched a new update for June as well as a roadmap for the next few months and what's possibly coming at the end of the year. Here's everything they announced as well as some of our speculations to everything that's coming this year. The game's first part of the roadmap came out June 7th 2023.
If you missed some of the Disney Dreamlight Valley Early 2023 content updates then check out our wrap up here as well.
New Villager: Fairy Godmother (Cinderella) – June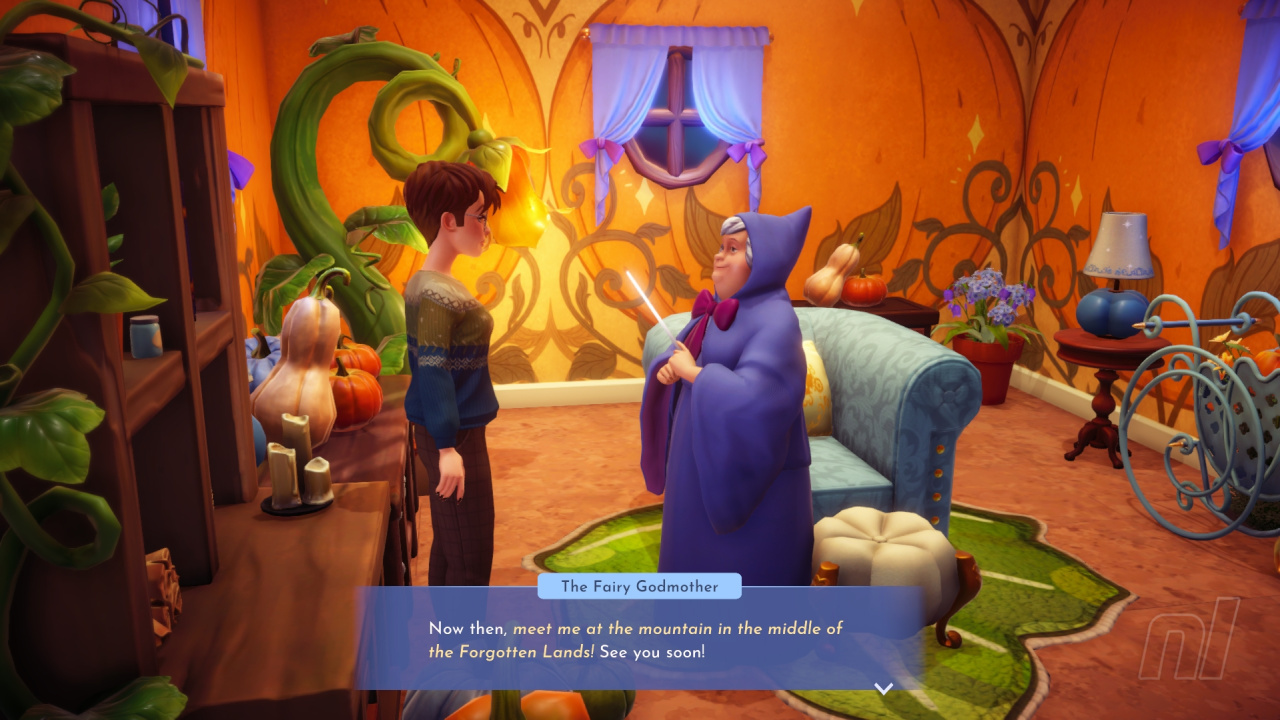 We FINALLY solve the mystery to who is living in the Pumpkin in the Forgotten Valley (we guessed it here in our DDV upcoming characters list), it's our Fairy Godmother from Cinderella! Bibbidi-Bobbidi-Boo she's here with a huge new story update as well as a way to clean up The Forgotten Lands.
Story Quest: The Remembering
The Remembering is Dreamlight Valley's "biggest story update yet" and it has to do with the origins of what caused The Forgetting.
New Villager: Vanellope von Schweetz (Wreck-It-Ralph) – September
Venellope and Ralph have been spotted in the Dreamlight Valley trailers early on so it's no surprise that this little Princess is coming to the Valley. For more of our upcoming character speculations check out our list here.
New Villager: Belle (Beauty & The Beast) – September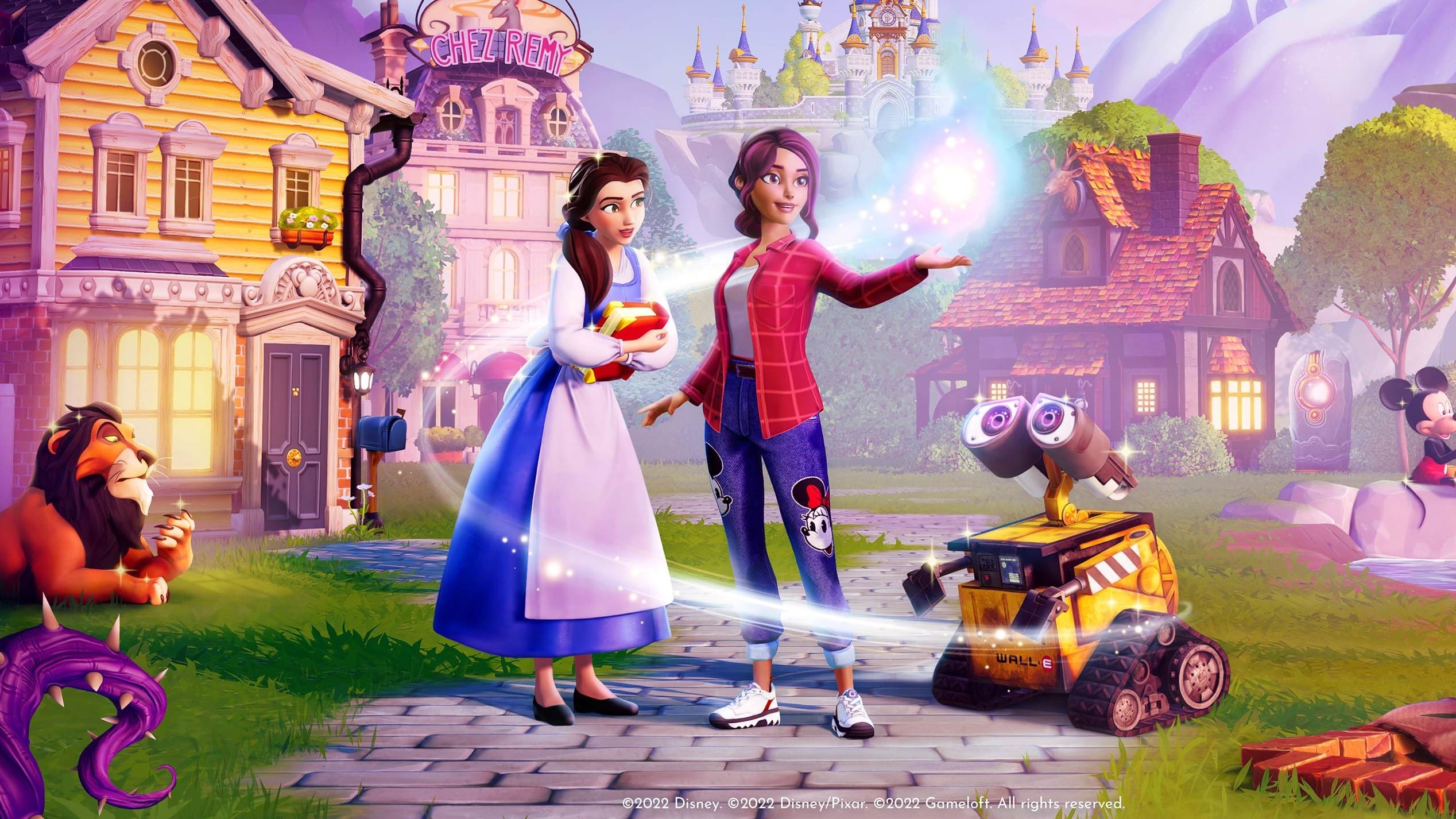 "Belle will arrive with September's update and will "open a new realm and welcome new friends along with other surprises". So it's confirmed that we'll be able to recruit her but I wouldn't rule out meeting and maybe recruiting some other familiar faces from Beauty and the Beast.
Beast, Lumiere, Gaston, and Cogsworth are also among the leaked list of upcoming characters, so it's possible at least one of them will also arrive in the update.
New Feature: Umbrellas
April showers bring May flowers! ☔✨While you'll need to dodge the rain for now, Update 5 will bring Umbrellas! pic.twitter.com/Kpy35zdNAf

— Disney Dreamlight Valley (@DisneyDLV) April 27, 2023
When it rains in the Valley it pours, but now you don't have to get wet with the addition of a new handheld item – an umbrella. There doesn't seem to be a more practical use for it rather than aesthetics but that remains to be seen.
New Feature: Mannequins & Customised Furniture
Ready to REALLY show off your favorite outfits? 💃✨ Here's your first look at the in-development Mannequin item arriving in Update 5 – use it to showcase and wear your favorite fits! pic.twitter.com/cAJW5brI0M

— Disney Dreamlight Valley (@DisneyDLV) May 9, 2023
You can now show off more of your creativity with the introduction of mannequins and customised furniture! Craft mannequins at your crafting bench and dress them in the outfits that you've designed and saved. You'll be able to place your mannequin at home or around the Valley and when you interact with them you'll be able to wear its exact outfit. This makes saving and equipping your favorite looks much easier.
(psssst. hey you! yeah you, the creative one over there)

What if we told you Update 5 will give you a brand new way to flex your design chops and add your own personal Touch to the Valley?

It's almost like Magic ✨ pic.twitter.com/jE4H1P6dCs

— Disney Dreamlight Valley (@DisneyDLV) May 17, 2023
You can also put your custom print and designing skills to further use with the ability to customise your own furniture!
New Feature: Multiple Player Houses
Have you got a house skin burning a hole in your Inventory?

With Update 5, you'll be able to place multiple player houses throughout the Valley to really liven things up!

Keep an eye out this week, we have a lot more to share about Update 5 👀 pic.twitter.com/Yy5hIBRsQ3

— Disney Dreamlight Valley (@DisneyDLV) May 29, 2023
Disney Dreamlight Valley has solved the issue of too much furniture and not enough space with the introduction of being able to own multiple houses. This is great for those that have maxed out the room limit in their own house or just want to set up a whole new different theme.
There's also an option to increase the placement of unique objects in your valley from 1,200 to 6,000 on high performance hardware such as the PC, PlayStation 5, Xbox Series S/X. Look for that in your Options mentu.
Star Paths: The Wonder of Pixar – June
The Wonder of Pixar Star Path aims to celebrate D100 and Pixar, with event rewards related to Turning Red, Finding Nemo, and Inside Out.
Star Paths: Halloween – September
Last year Disney Dreamlight Valley had a Halloween themed 'Villian's Star Path' with a mix of iconic Disney villain items like Maleficent's horns and pumpkins to place around the valley. This year a small teaser image of a pumpkin wrapped in vines is probably a prelude to something similar.
The teaser also says that darkness will return to the valley, so expect more 'Villain-y' related items in this Star Path. For Halloween as well I wouldn't put it past Gameloft to introduce to us a new Halloween themed Event similar to that of Easter's.
Disney Dreamlight Valley Guides
Gameplay Guides
Character Guides
Disney Dreamlight Valley Roadmap
Custom Designs