Lakeburg Legacies – Cosy Village And Dating Management Sim
When you think of cosy games the 'city management sim' genre doesn't exactly come to mind. But Lakeburg Legacies is exactly that. According to the developers Ishtar Games, it will be a social-based village management sim where you help set up your townsfolk to date. Your success will be determined by pairing up your townsfolk to make the most effective couples. If you do then you'll be able to follow a pairings lineage to see if they blossom or wilt. And what effect they'll have on your realm!
On top of playing matchmaker, you still have a village to run! Just like other management games, you'll need to balance production, trade, housing, and more as you set out to create a happy and healthy settlement.
Note: Lakeburg Legacies will only be released in Q3 of 2023 and all your observations have been taken from their current demo. Features and gameplay will be subject to change.
Lakeburg Legacies Gameplay
In Lakeburg Legacies you start off with one villager, a lumberjack hut and some resources. But as you expand and grow more villagers will start to move in. And soon your little one-shack hovel will turn into a quaint and thriving town. Assign your villagers jobs like gathering resources and building new businesses. Your villagers have different proficiencies, so allocating them to jobs they're good at is important.
As your village starts to grow so will the number of people that want to move and live in Lakeburg. And that's where the resource management will need to come in. Soon you'll have to upgrade all your buildings, keep an eye on all your materials and villager needs. And of course their relationships.
The Dating Game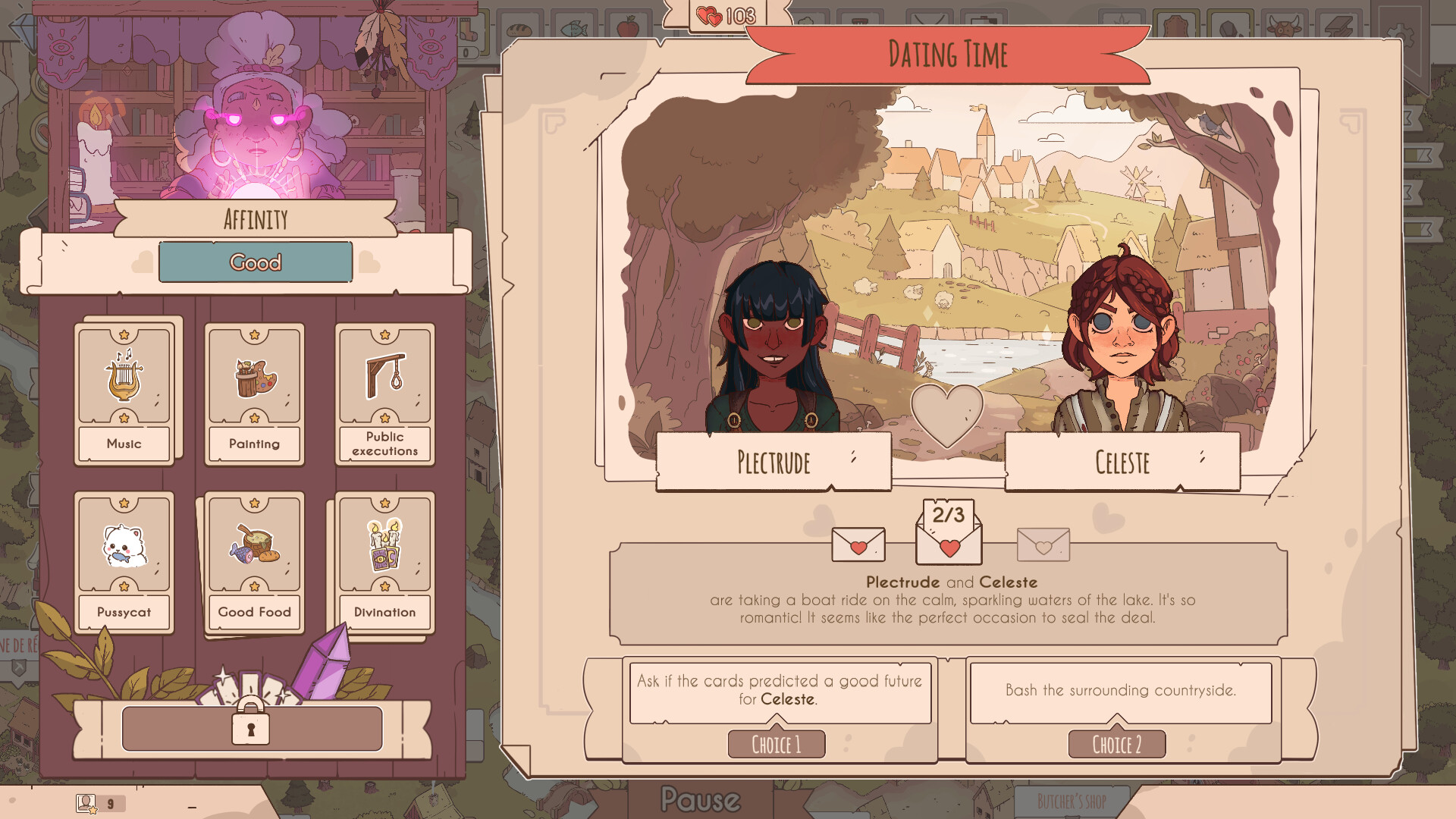 The differentiating factor between Lakeburg Legacies and other city management sims is its dating mechanic. With this, you'll be able to pair up your villagers who will date and hopefully get married. There's no gender bias in this game so feel free to pair up non-hetero couples for this one. And don't worry the stork will bring the baby to either one.
There will be some strategy for this aspect of gameplay. Picking a good partner will involve someone being a good fit for your resident as well as someone who can satisfy the village's needs. Use a crystal ball to see a potential partner's likes, dislikes, skills, traits, and whether they are a peasant, artisan or a noble.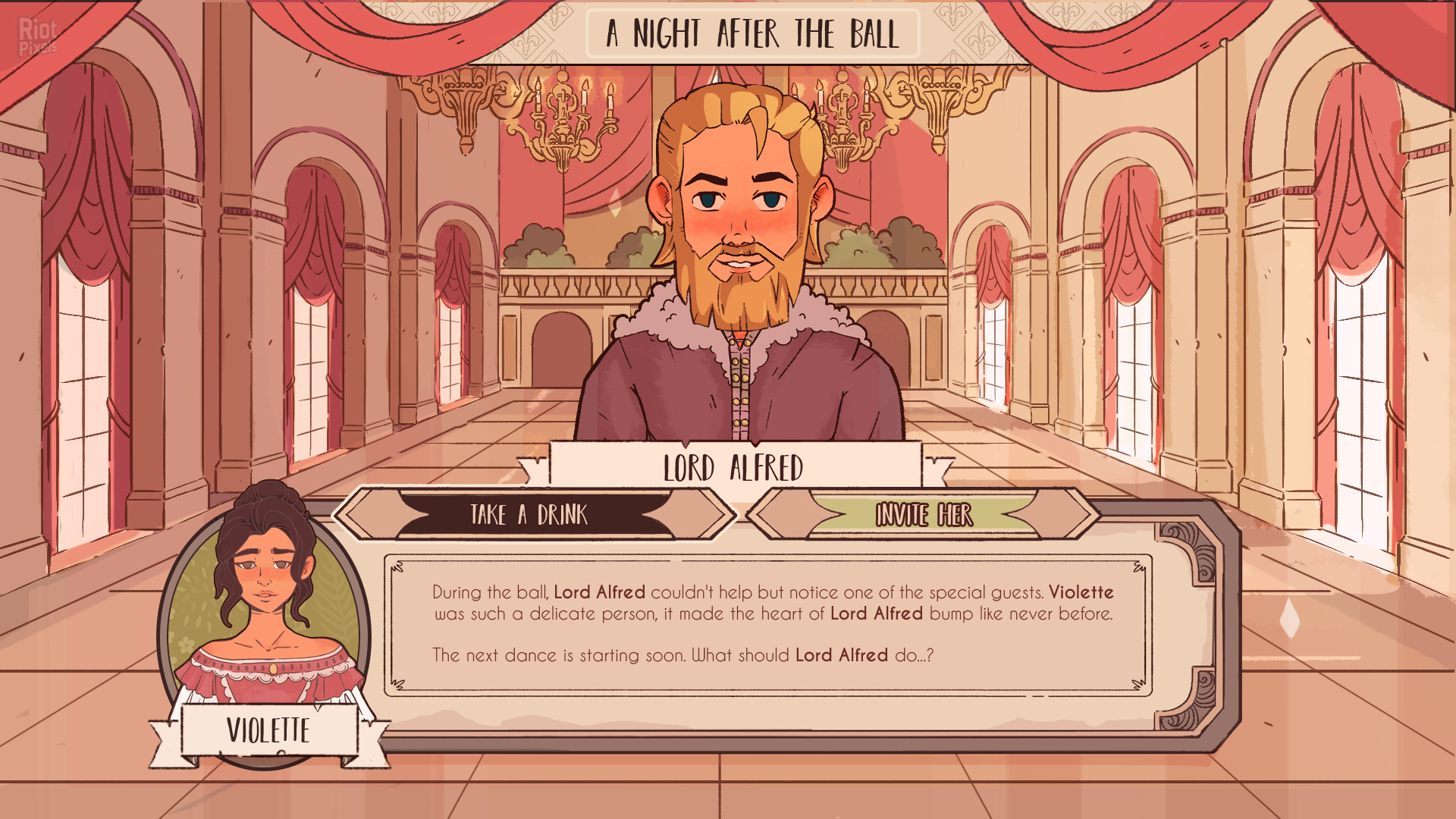 So go ahead and first narrow down all the eligible companions and decide if their interests align. If you pair up with someone who likes and dislikes match there's a higher chance that they'll have a happy marriage.
On the other hand, if you pair up un-ideal couples you'll earn the 'loveless marriage' trait. Yikes. What makes this concept so interesting though is that, sure you can look through person after person to find the one for your villager, but that costs 'love' – a resource in itself that lets players go on further dates after marriage, spend time with their significant other, etc.
Now, after successfully aligning someone, the pair will go out on a three-stage date. The dates are very cute sequences in which you decide what the couple does. At each stage, you can pick conversation topics that would hopefully make everyone happy and start the couple off on a good foot. Happy couples mean more hearts, of course. And at the end of the date, you can decide whether the pair would get married.
And just as some couples can find friendship and love, so too can they make enemies. But let's focus on the love part first. As the song goes, first comes love, then comes marriage and then comes a baby in a baby carriage.
Children to Adults
Babies eventually grow into children, who will turn into adults and hopefully helpful members of your society. When a child reaches the age of six they can take on an apprenticeship.
The game also talks about creating a family legacy. Supposedly this is so that you can breed in favourable traits into each family line. Potentially creating a legacy of ranchers or tailors? We didn't get that far in the demo but it's an interesting concept.
Lakeburg Legacies
Take fate into your own hands in Lakeburg Legacies, a social-based village management sim where love is your favourite resource. Play matchmaker to create the most effective, and most loved-up, couples and help your kingdom thrive. How long will it take you to crown a sovereign?
Lakeburg Legacies will take part in Wholesome Direct this year on June 10th 2023. We hope to see more updates from the game then!