Horizon Forbidden West – What's In Burning Shores
Horizon Forbidden West's Burning Shores DLC is set to release next week on the 19th of April 2023.
The Burning Shores DLC takes place after the events of Horizon Forbidden West and brings Aloy to new uncharted regions. Namely the ruins of Los Angeles. These ruins are home to a fascinating new mystery complete with new characters for Aloy to meet. Additionally, the DLC will come with additional game features and mechanics such as new skills, weapons, outfits, upgrades, a new mount and weapons.
In this article, we'll go through everything that you can expect from Horizon Forbidden West's Burning Shores DLC.
– Spoiler Warning For Horizon Forbidden West Story –
Burning Shores Storyline
The Burning Shores take Aloy southeast to a brand new land, South of the Tenakth Clan Lands. Known to us as the region of Los Angeles. The past millennia have seen the metropolis wracked by tectonic and volcanic activity. The result: a dangerous archipelago populated by deadly machines.
Among these islands, a large settlement of Quen fights to survive.
The Quen
Aloy first encounters the Quen in the original story of Horizon Forbidden West, during her search for one of GAIA's subordinate functions. "The Quen are a seafaring tribe from across the Pacific Ocean. Unlike other tribes Aloy's met, the Quen have built their society around their ability to use the Focus, which enables them to access and read ancient data. This technological advantage has given them an edge against other tribes in their homeland, the Great Delta, but it has also shaped their culture in interesting ways."
Much like the lands of the Forbidden West, the Quen's homeland has suffered from environmental collapse over the last twenty years. Desperate to find a solution, the Quen came to believe that data from the ancient tech hub of San Francisco might be the key to saving their lands.
The Burning Shores
On their expedition, the Quen lost half of their fleet in a violent storm. Then, after the remaining ships managed to make landfall in San Francisco. While the rest of the Quen end up at the Burning Shores.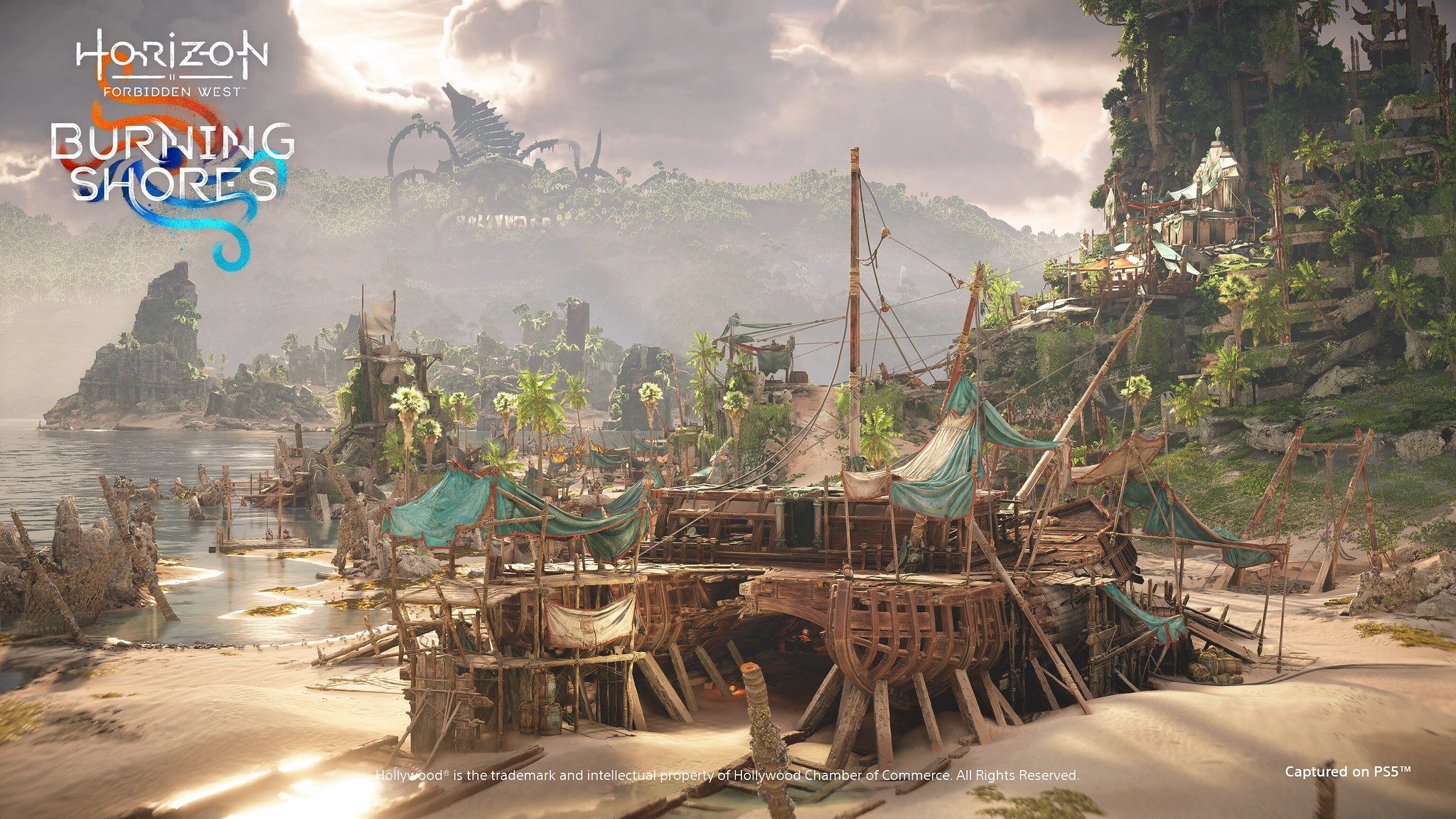 The Quen that ended up in the Burning Shores has been there for some time, and survival for them has been a constant challenge. There you'll meet a few new characters such as Admiral Gerrit as well as a new companion for Aloy named Seyka.
Seyka is an ambitious marine who has stepped up to help her people survive. As a new companion for the DLC, Aloy will spend a lot of time with her throughout the story and rely on her help in many situations – a position she doesn't often find herself in.
"Confident, compassionate, and fierce, Seyka's quite unlike anyone Aloy has ever encountered, and she plays an important role in the next chapter of Aloy's journey."
New Mount – The Waterwing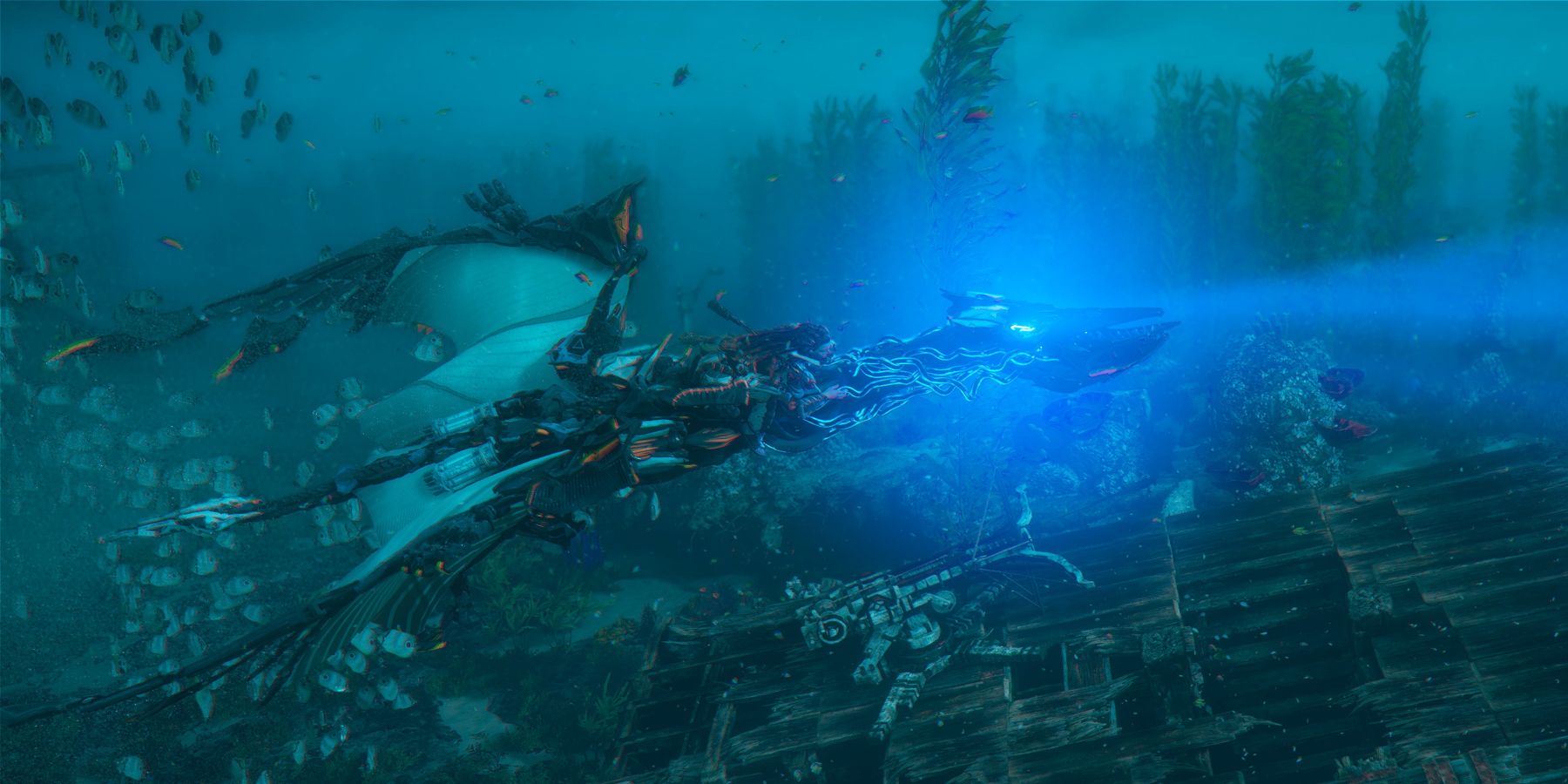 Finally being able to tame and ride a Sunwing in Horizon Forbidden West has been a dream for those of us who are long-time fans of the series. But we only get this ability fairly late into the game. Now with the new Burning Shores DLC, we can utilise this mount to the fullest.
In fact, we even get a new variation to the mount – The Waterwing. The Waterwing will not only take Aloy through the skies but you can also use it to dive underwater. This is going to be important in Burning Shores as Los Angeles has been highlighted as a volcanic archipelago. This means that there will be an emphasis on both aerial and underwater exploration.
In the trailer, we see the Waterwing nose-diving underwater, fully capable of swimming with Aloy on its back as she manoeuvres around the underwater ruins of Los Angeles and its surrounding areas. This adds an entirely new element for underwater exploration that wasn't featured in the base game, possibly adding a level of protection from other underwater threats.
On the flip side, the Waterwing is also a highly manoeuvrable and unrelenting foe when not under your control. This information may mean that underwater combat will be feasible in Burning Shores, potentially on the back of a Waterwing.
Horizon Forbidden West: Burning Shores DLC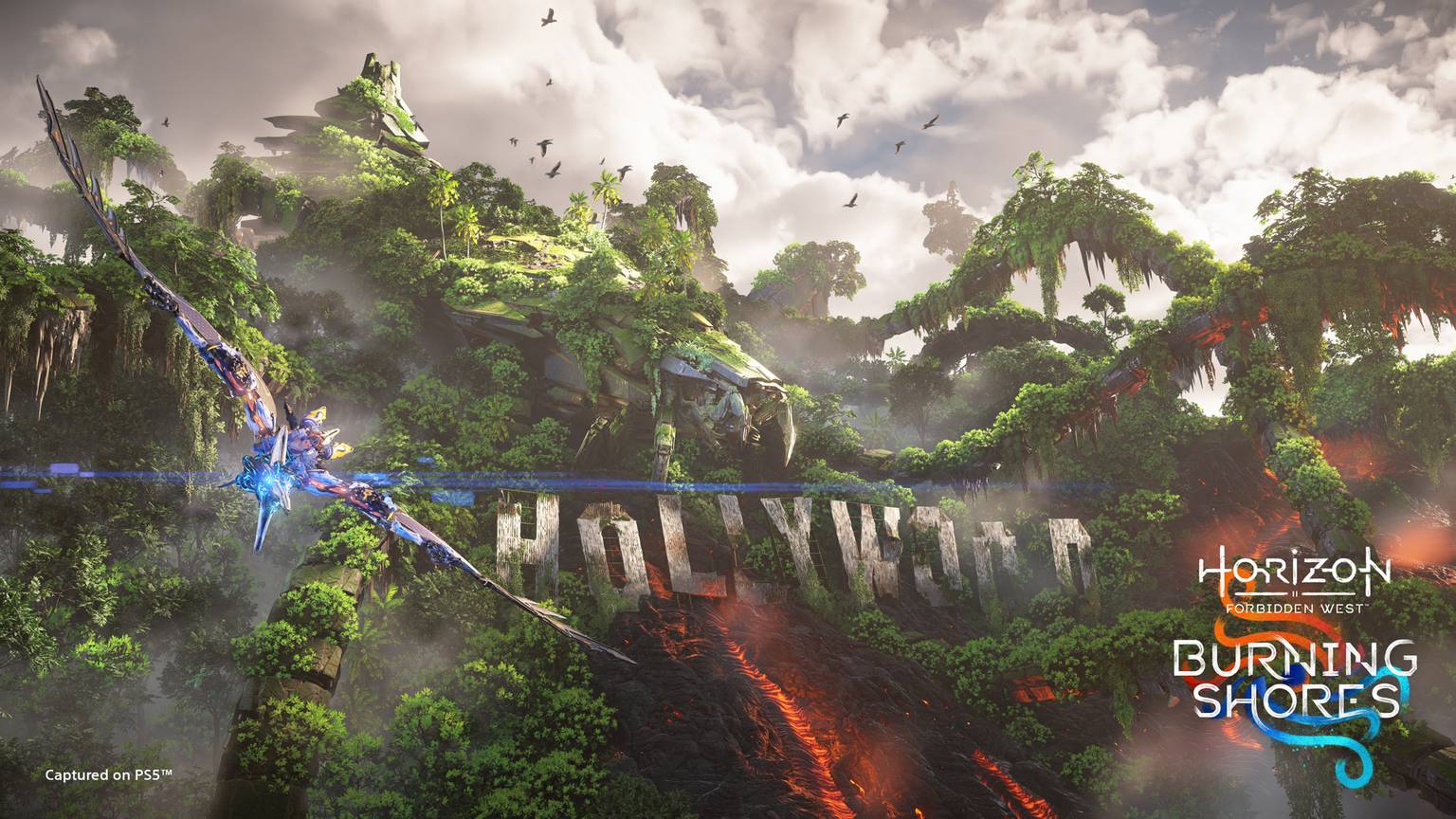 Experience the next chapter of Horizon Forbidden West as Aloy pursues a sinister new threat to the planet, hidden among these dangerous, untamed wilds. The Burning Shores DLC is a PlayStation 5 exclusive and is available for pre-order now. Before it launches on April 19th 2023.
Horizon Forbidden West GUIDES