Coffee Talk Episode 2: Hibiscus & Butterfly Launches April 2023
The sequel to Coffee Talk, entitled Coffee Talk Episode 2 is out next week on April 20th 2023 for the Nintendo Switch, PlayStation, Xbox and PC. Developed by Indonesian indie studio Toge Productions who also created A Space for the Unbound. If you're a fan of cosy narrative games, slice-of-life stories and warm beverages then you're going to want to put this on your wishlist.
In Coffee Talk, you play as your normal everyday midnight barista, except in this case, your coffee shop is in an alternate reality. In this world fantasy creatures live amongst us – elves, werewolves, orcs, vampires and such. Living day to day with modern problems. As the unspeaking coffee shop owner, you'll listen to their problems and serve them a variety of drinks. What's the power of a drink? Well, you'll soon find out about the difference each cup can make.
About Coffee Talk Episode 2: Hibiscus & Butterfly
Open the coffee shop doors—and patrons' hearts—in a present-day, fantastical Seattle where memorable humans, quirky orcs, business-oriented succubi, and other mythological denizens coexist. Customize each requested drink with a mixture of ingredients like tea, ginger, chocolate, mint and more to make a standout latte they won't soon forget. Become the barista everyone feels comfortable enough to talk to, and lend them a much-needed ear.

Turn strangers into friends and encounter familiar faces while listening to people vent about their real-life problems. Improve customers' moods by serving them warm drinks complete with personalized latte-art designed with an in-game fluid simulation. Relax in a soothing environment and cozy up for emotional warmth to the tunes of lo-fi chillhop beats. Explore various narrative arcs, concoct recipes with distinct combinations of ingredients, and help heal the souls of city denizens in dire need of conversation.
What's New In Coffee Talk Episode 2?
Coffee Talk Episode 2 returns to the same Seattle coffee shop that we've come to know and love from the first game. But of course, in Episode 2 expect a few new twists and upgrades.
New Drinks
The first is the addition of Hibiscus & Butterfly Pea ingredients, which the game has been named after. Unique to the Southeast Asian region, this ingredient opens up the door to new recipes. As well as drinks that are beautifully tinted in blue and pink.
There is also a new item drawer not present in the first game. This drawer is for storing things left at the shop, for example, a postcard from Freya left for Jorji.
New Phone Mechanics
Your phone will essentially work similarly as it did in Coffee Talk. With returning apps such as:
Brewpad – Drink Recipe List
The Evening Whispers – Op-Eds and News
Shuffld – Control Music
Tomodachill – Social Media Platform (with a new 'Stories' function)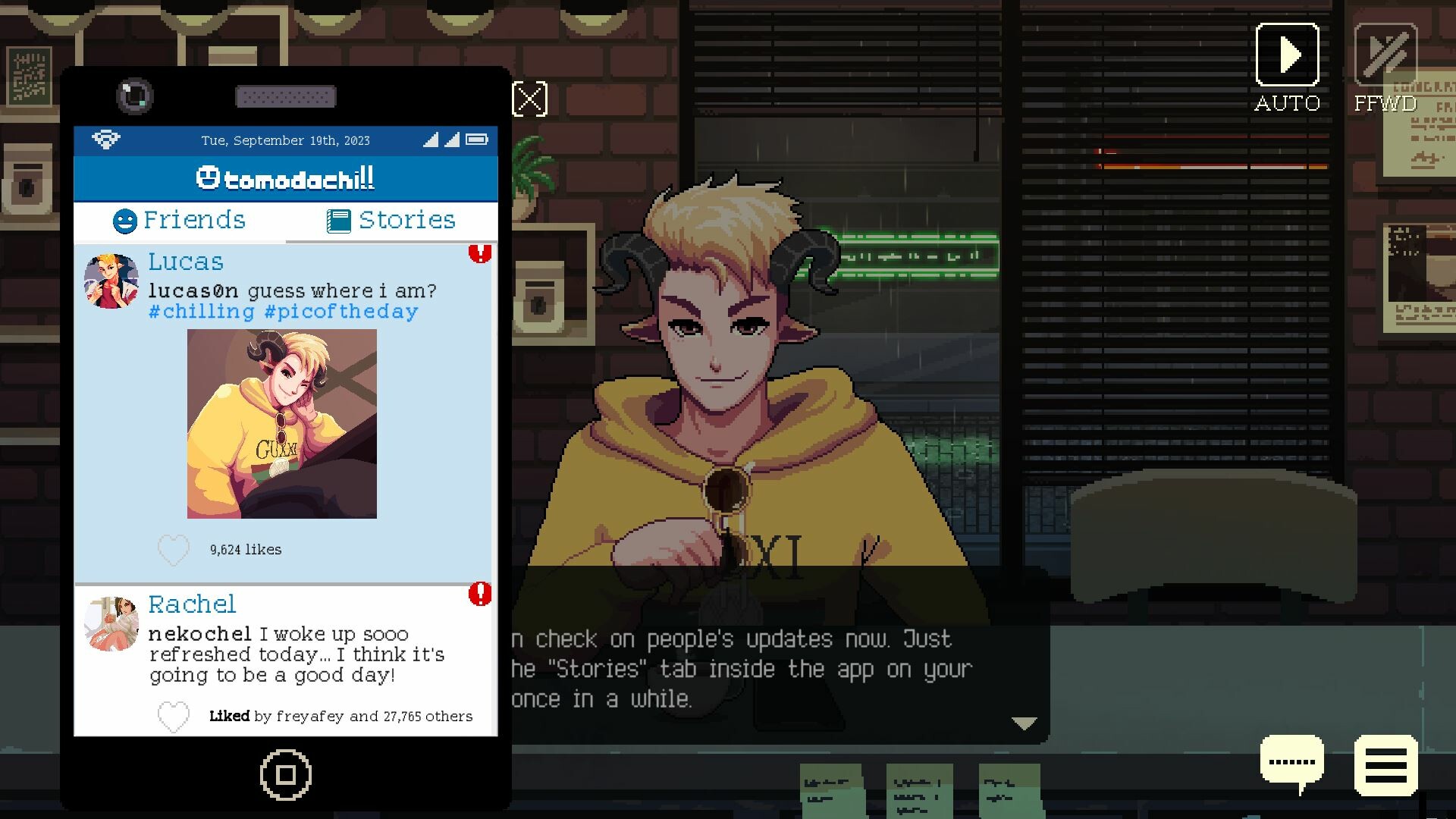 New and Returning Characters
Most of your favourite Coffee Talk regulars will be making a reappearance in Episode 2. You'll see Jorji, Rachel, Aqua, Myrtle, Niel, Gala and Freya at some point in the game. As well as a host of new faces with their own stories and problems to tell.
There's the shy banshee Riona, who's trying to make it as a singer, and the unlikely friendship that begins to form between her and the outgoing influencer Lucas. There is Amanda, a mysterious newcomer and an agent that comes looking for her.
Pre-Order Coffee Talk Episode 2
Pre-orders for Coffee Talk Episode 2 are now available across PlayStation Store, Microsoft Store, and Nintendo eShop with a 10% discount. (The discount is exclusive to PlayStation Plus subscribers on PlayStation platforms.) Additionally, the game will also be live on Day One on the Xbox Game Pass.
Tagged:
coffee talk
indie game
nintendo switch
toge productions
xbox
xbox game pass