Fae Farm – A Magical Co-Op Farm Sim RPG
If you've been on this site, you know the writers here love a farming sim, and coming is an adorable magical one. Fae Farm by Phoenix Labs is developing a farming sim in an enchanted faerie world you can play with friends. It's being released exclusively for the Nintendo Switch and will be coming out in late 2023.
In Fae Farm, you'll explore the island of Azoria, with three of your friends on local or online play. Together you'll work together to start a magical fae farm! You can plant and cultivate crops to grow, decorate, and develop your farm. Or take a break and go on quests by venturing into dungeons to collect valuable resources.
Escape to the fairytale life of your dreams in Fae Farm, a farm sim RPG for 1-4 players. Craft, cultivate, and decorate to grow your shared homestead—and use spells to explore the enchanted island of Azoria! You'll forge new bonds with residents, discover fae magic, and trek across mysterious realms. And as the seasons change, you'll use all you've learned and discovered together to restore the world around you.
Fae Farm Game Highlights
Co-Op Farming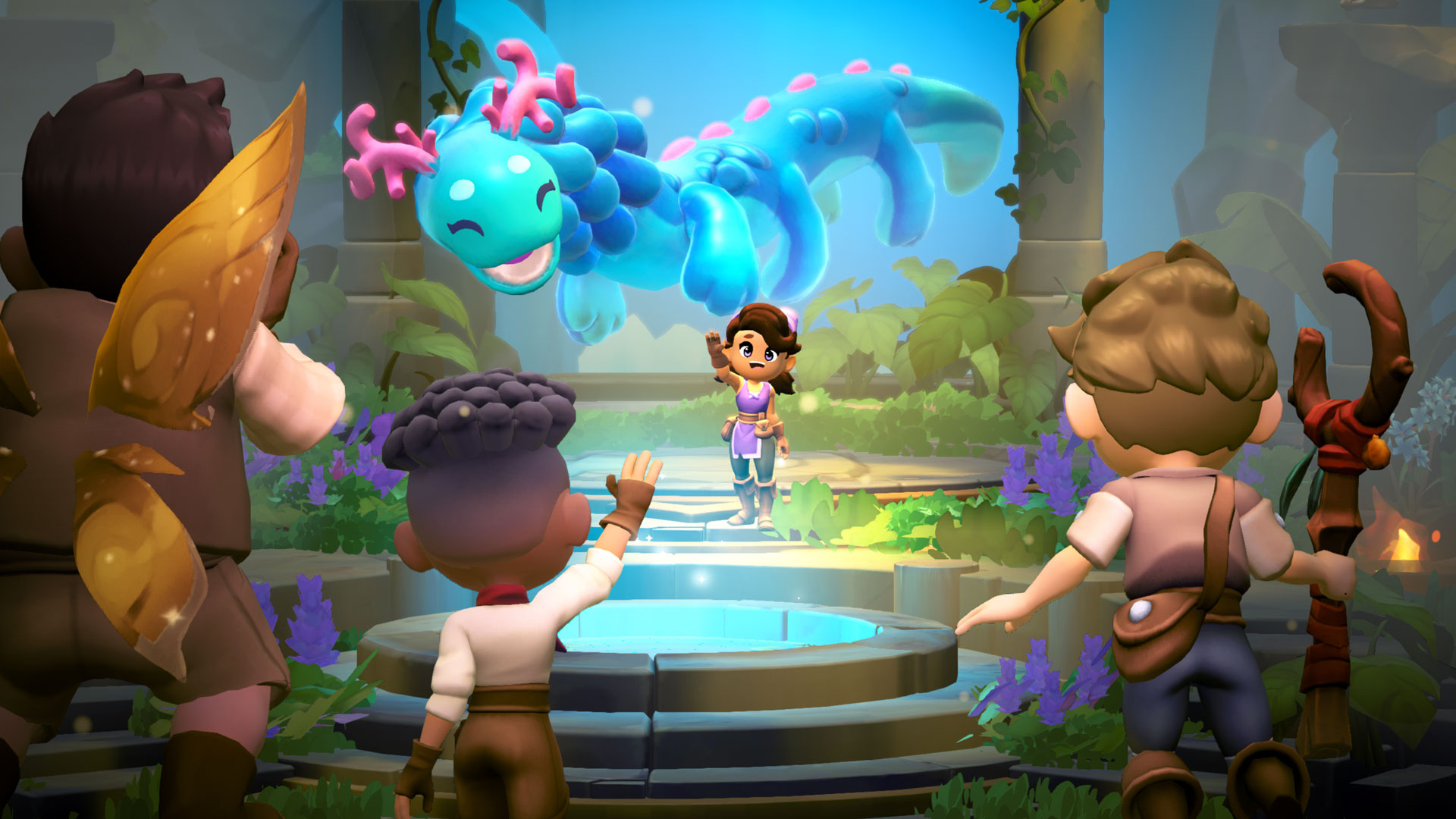 In this game, you can grow and tend to an enchanted farm with up to four players in local or online multiplayer. Share your progression and watch your farmstead flourish!
Much like other farming sims, you'll be able to experience the seasons and with it new scenery, crops, and even more surprises.
Go Fishing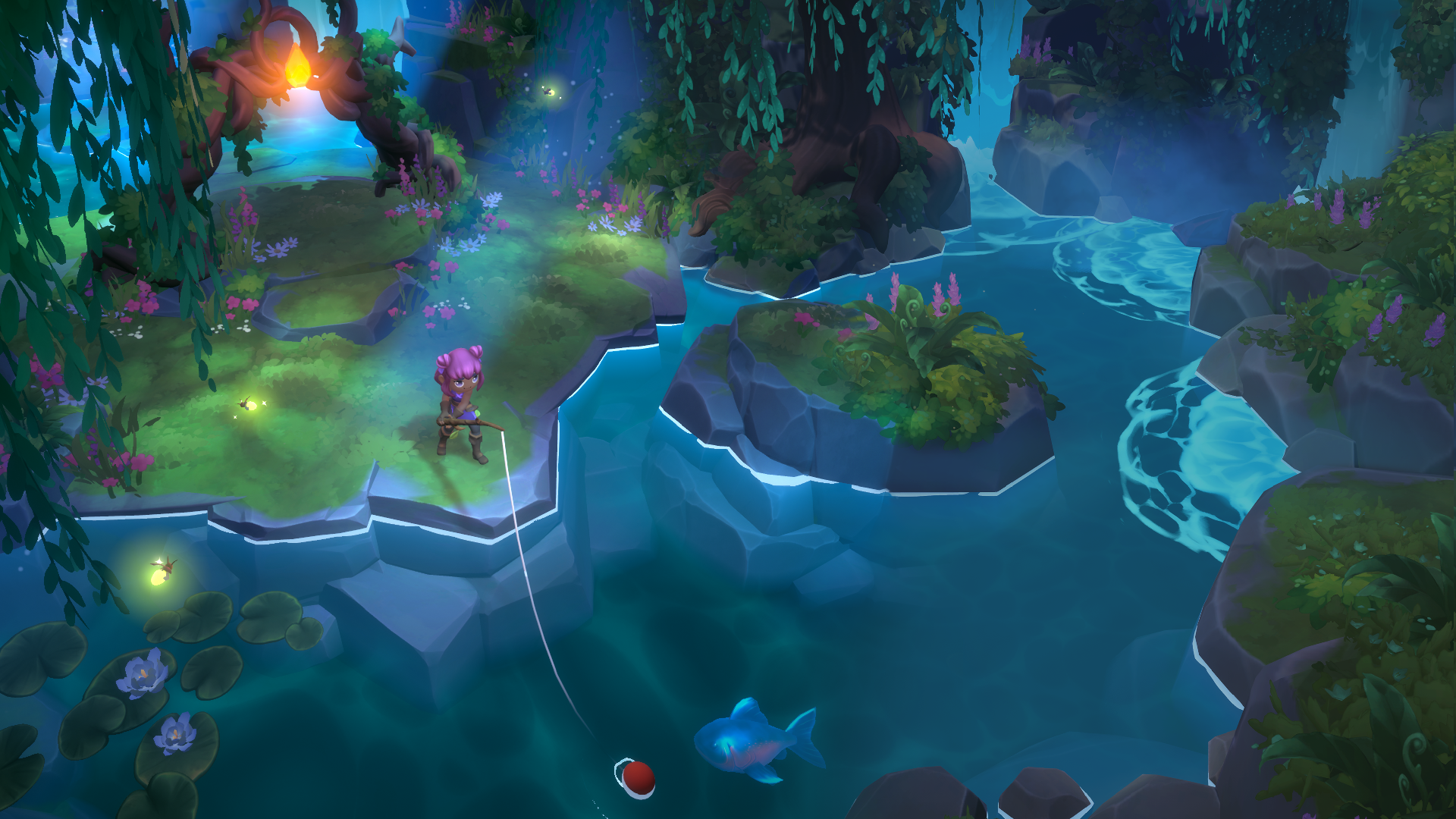 Raise Animals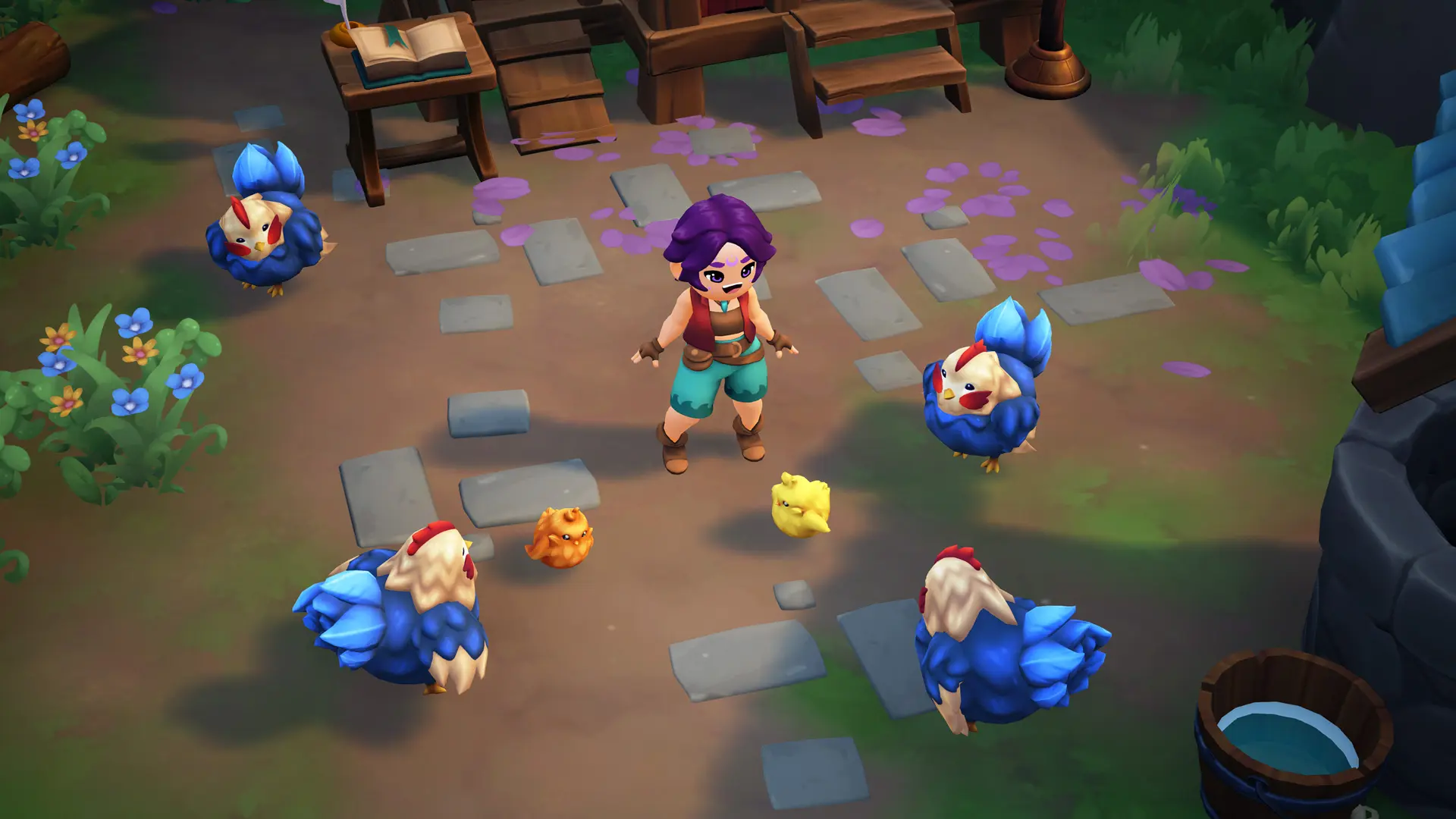 Customise Your Fae
It wouldn't be much of an RPG if you couldn't customise your character. In Fae Farm you can change up your look with different outfits and looks!
Decorate Your Home
Decorate your home with cosy, colourful and comfy decorations. The cosier your home, the more rewards you'll unlock!
Explore and Adventure Azoria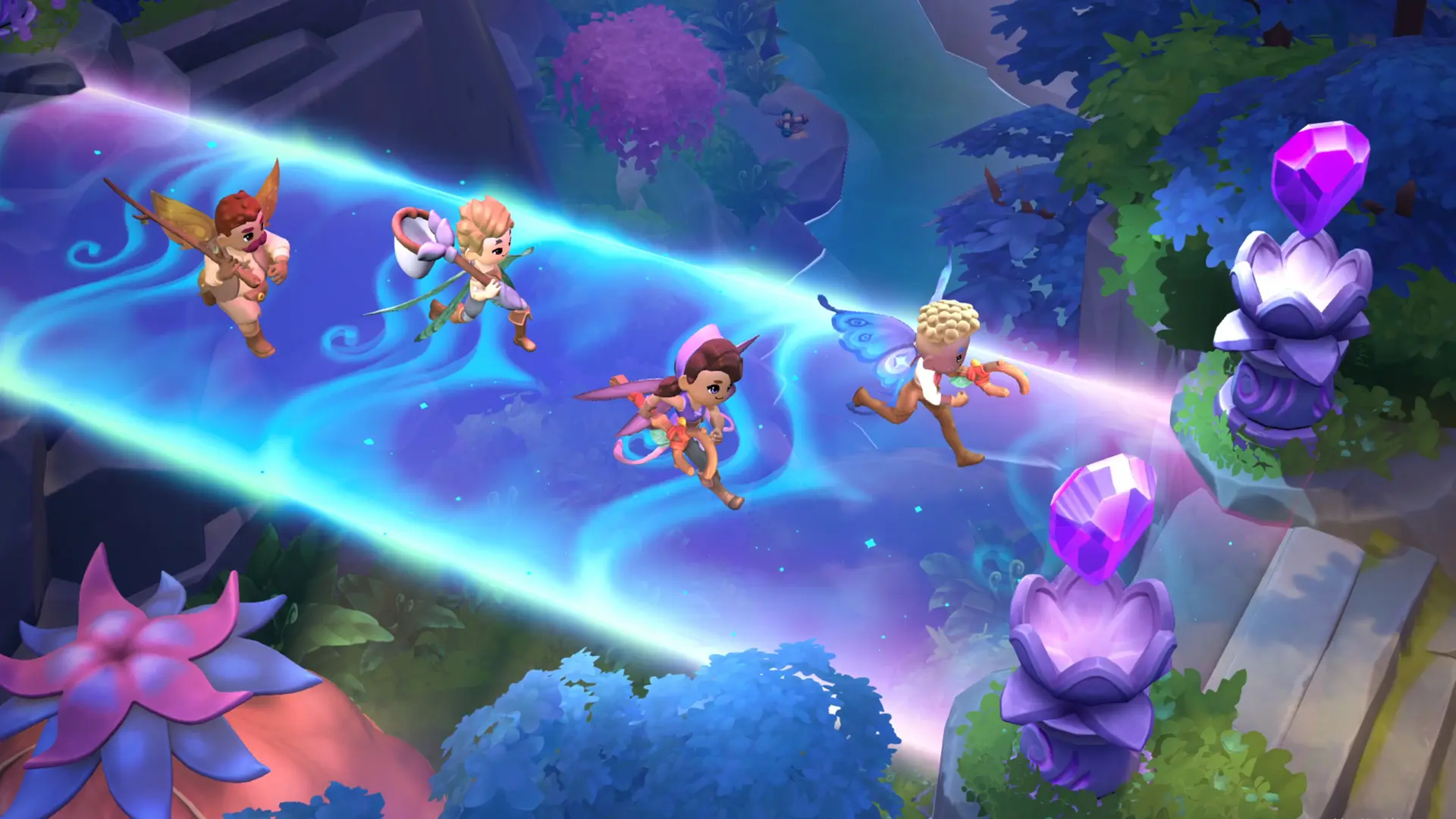 Fae Farm has some light quest, adventure and battle mechanics complete with magical fae spells. In the world of Azoria humans and elves used to share the island in peace. But a mysterious calamity has divided them. It'll be up to you and your friends to restore harmony to the land!
Trek through hidden dungeons, encounter mischievous foes and use your magical toolkit to dispel them!
Foster Friendships In Town
Foster friendships alongside a colourful cast of townsfolk! Grow your bonds and complete quests to unravel their stories. No news yet on whether you can romance any of them.
Fae Farm
We're so excited about the launch of Fae Farm! If you're looking for other similar games be sure to check out our list here! And if you're looking for other Nintendo Switch games, then we've got you covered here too!
For more information on the game be sure to sign up for updates on their official website.
Tagged:
azoria
co-op farming
fae farm
fairytale
farming
farming sim
fishing
indie game
multiplayer
nintendo switch
online co-op
online play
phoenix labs