Overwatch 2 – Everything Coming To Season 3
Overwatch 2 the free-to-play, hero-based team shooter is set to launch Season 3 in a couple of days. The third season of Overwatch 2 should start on the 7th of February 2023 and last for two months.
With the community in outrage over the lack of skins and attainable in-game currencies, we can expect a lot of changes to come to Season 3. This includes balance changes Ramattra, improved matchmaking, and the re-introduction of Overwatch Credits to allow players to pick up more skins without paying real money.
The community have been speculating on the potential changes coming to Overwatch 2 over the past few weeks. And Blizzard finally revealed some in a Jan. 31 retrospective post that effectively put a bow on Season 2. So here's everything that we know coming to Overwatch 2 – Season 3.
Season 3 Rewards
In season three, a new battle pass will arrive with 80 tiers of skins to earn. Overwatch's Twitter has also confirmed that this Season's Mythic Skin will be for Kiriko.
🚨 Meet Amaterasu Kiriko 🚨

An all-new Mythic skin arrives in Season 3, beginning Feb 7. pic.twitter.com/FEopEc0FDm

— Overwatch (@PlayOverwatch) February 1, 2023
Called Amaterasu Kiriko, it is named after the Japanese goddess of the sun, and she looks like one. Dressing the support in a fusion of samurai and jūnihitoe, a style of Japanese royal dress. 
The new skin seems to show that the artistic direction for the new season will be geared towards Japanese mythology, a continuation of Season 2's Greek mythology theme.
And just like previous Mythic Skins, to unlock Amaterasu Kiriko you will need to reach level 80 on the premium track of the Season 3 Battle Pass. For our full guide on how to play Kiriko, check it out here.
Allegedly iFireMonkey, who is known primarily for Fortnite leaks, discovered this cupid-themed Hanzo skin. I'm guessing this will be a special release for Valentine's Day.
Bringing Back Overwatch Credits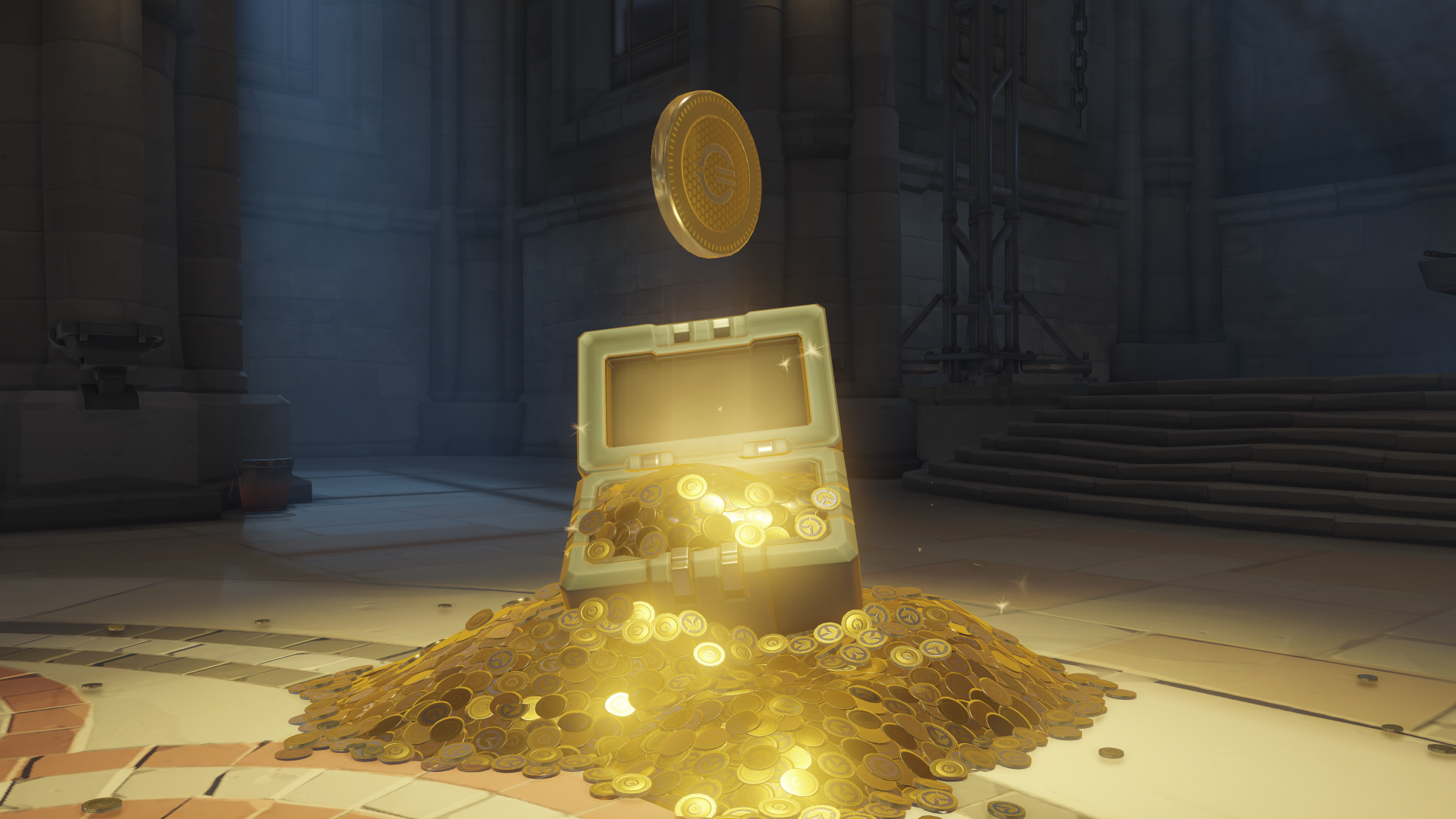 In Season 3, Legacy Credits will be renamed to Overwatch Credits, and both free and premium players will be able to earn credits in-game and spend them in new ways.
All players can earn up to 1,500 Overwatch Credits as free rewards, with premium players being able to earn an additional 500 through the premium Season 3 Battle Pass. Players will be able to take these credits to the Hero Gallery and now purchase any and all pre-launch epic or legendary skins, including ones from seasonal events.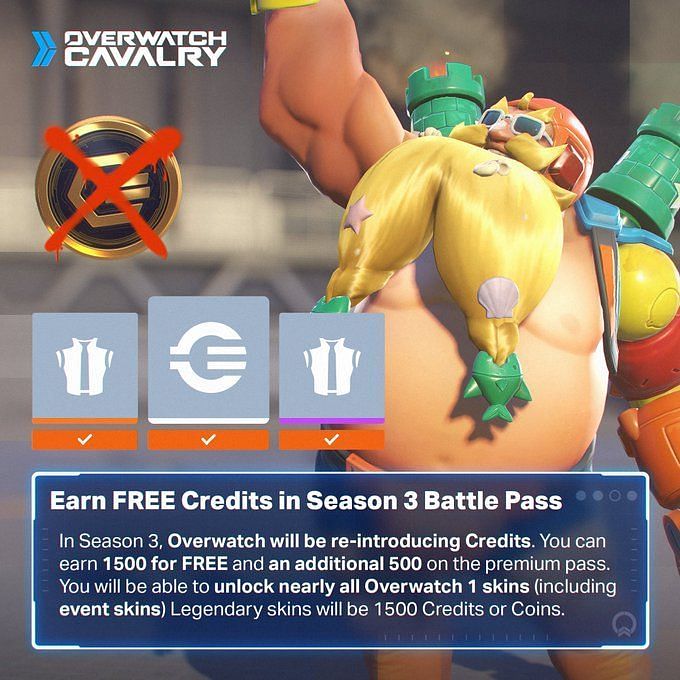 The standard price of legendary skins has also been lowered to 1,500. Meaning that if you complete the Battle Pass, you'll be able to pick up a legendary skin once per season for free.
"These changes aren't the end of our journey to make Overwatch 2 a more rewarding game to play – they're just the beginning," Blizzard says as it looks into additional ways to spend credits. This is in hopes that future changes in later seasons will make the game more rewarding to play.
Season 3 – New Map
A new hero won't be arriving in Season 3, as Blizzard will alternate hero releases from this point forward. Meaning that we'll get a new Hero every even season. But what we will probably get in Season 3 is a new map.
Exactly what type of map, however, is anyone's guess for the time being. We could see anything from another Rush map to another bite-sized Deathmatch playground, the possibilities are wide open.
We can't confirm this, but there have been definite Easter Eggs which point to a new location called "Atlantic Arcology" as viewed by the signboards in Esperanca and Midtown.
Any mention of a map set underwater obviously draws similarity to Galapagos, one of the earliest Overwatch (then Project Titan) map concepts that never found its way into the game. While this map would obviously not be set in the Galapagos Islands, since those are in the Pacific, it may still draw some inspiration from the concept art.
Changes To Ramattra
Ramattra is the omnic tank that was released in Overwatch 2, Season 2. He's currently one of the stronger tanks on the roster but is definitely in need of some balancing. Those of you that have gotten stuck in his Ultimate Ability – Annihilation will know.
The first change will be to increase his power in Nemesis form with more armour and speed. While in his omnic form, he will have a lower cooldown on Void Barrier.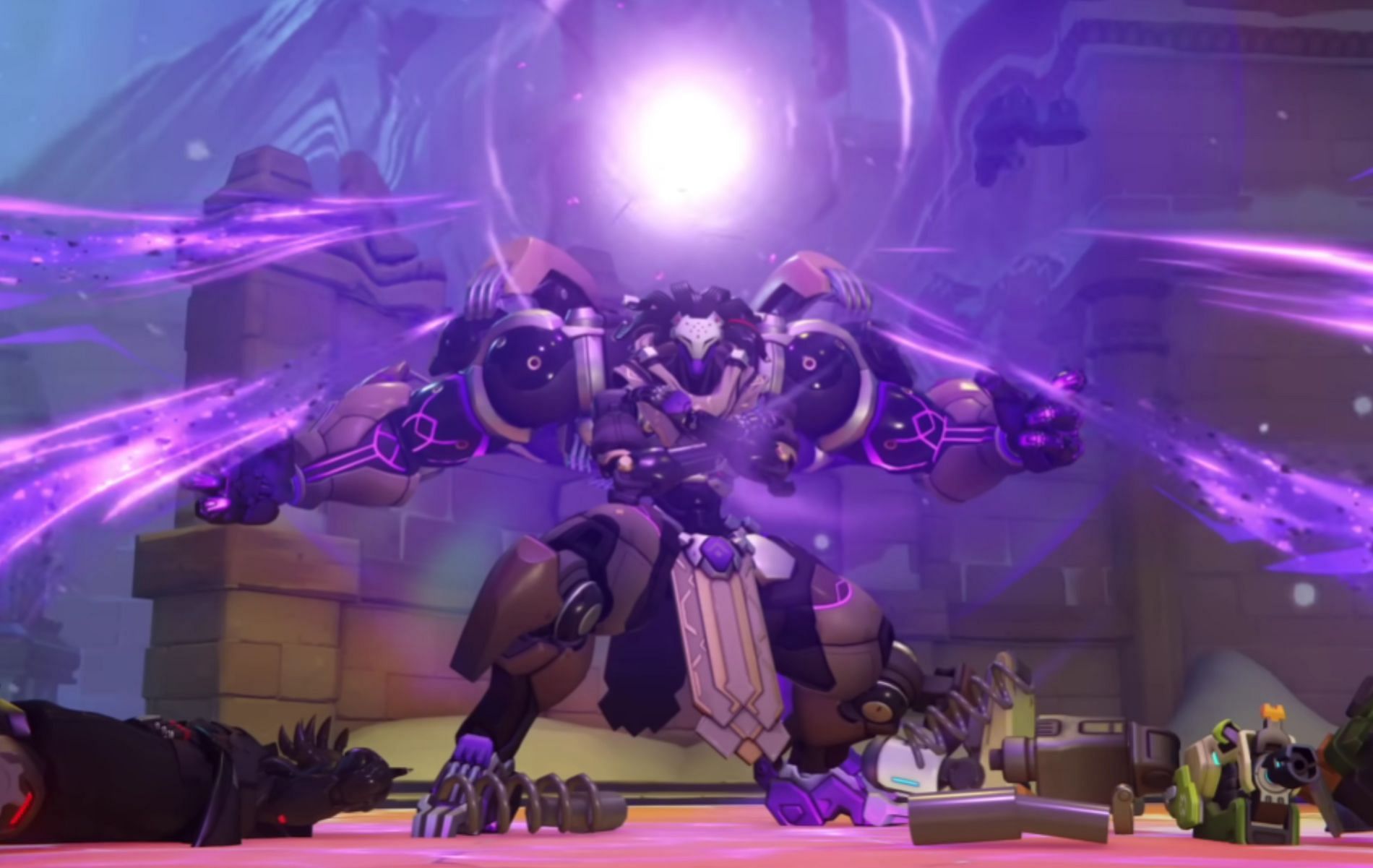 Nerfs to Rammatra's Ultimate Ability – "We'll be changing the timer on Annihilation in Season 3. So that it will tick down slower if enemies are in it (previously it paused the timer entirely), and adding a cap of 20 seconds. That should eliminate many of the extreme uses and enable more counterplay while keeping Annihilation a strong and impactful ability."
This should enable more counterplay opportunities and make Ramattra's ultimate less "hopeless" to play against.
For our full guide on how to play Ramattra, check it out here.
Season 3 Seasonal Events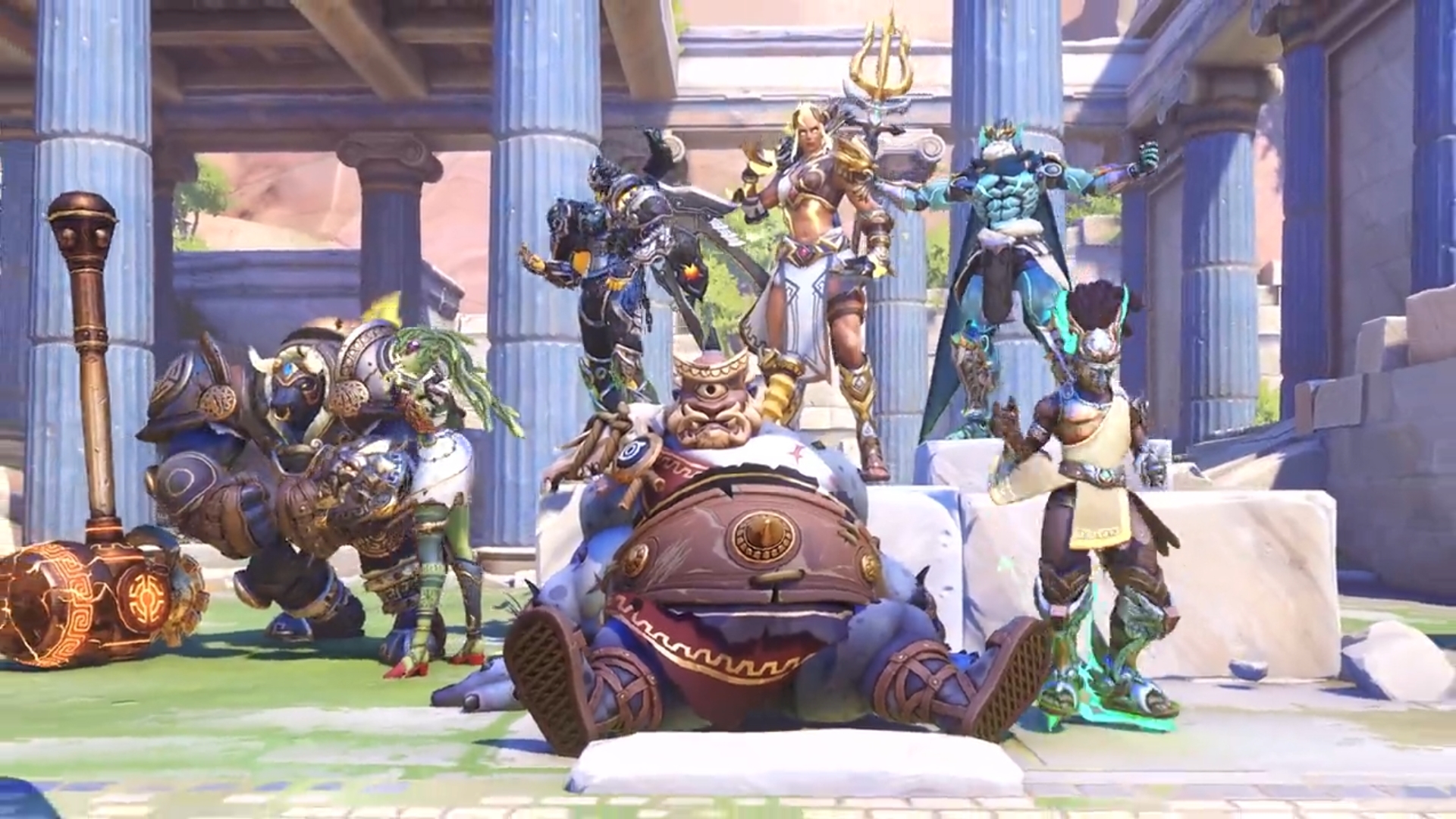 The blog also shares Blizzard's takeaway from the Battle for Olympus and other seasonal game modes. While the developer is "generally happy" about the reception to Battle for Olympus, it is taking fan feedback around earning hero titles, completing challenges, and counting environmental kills into account for future updates. Blizzard also intends to release improvements to ranked matchmaking and a revamp of the "on fire" system.
As for Season 3's Seasonal Events, April is generally the time that Overwatch launches the Overwatch Archives event. Archives are a series of PvE game modes in the Arcade where 4 players participate in a mission based on moments in the game's lore.
There are 3 missions: Uprising (2017), Retribution (2018) and Storm Rising (2019). Covered more of the lore of Blackwatch, The Omnic Crisis and Talon. For a full recap check out our Overwatch Archives Event Lore.
New Ranked Changes
Some new changes to matchmaking and the ranking up process are coming in Season 3 of Overwatch 2.
The number of required wins to change ranks will go to five, down from seven. The number of losses required to change ranks will decrease to 15, down from 20. New UI updates will also provide more viewable information regarding competitive progress updates.
WorkShop mode is back!
Overwatch's devs have announced the fan-favourite Workshop mode from OW1 is coming back in Season 3.
It was notably missing when Overwatch 2 was released, but during a stream with Overwatch content creator SVB, devs confirmed it was coming back. 
The mode should be returning with new tools and more customizable options for creators to make their very own custom games. 
OVERWATCH 2
Overwatch 2 is a free-to-play, team-based action game set in the optimistic future, where every match is the ultimate 5v5 battlefield brawl. Play as a time-jumping freedom fighter, a beat-dropping battlefield DJ, or one of over 30 other unique heroes as you battle it out around the globe.
Overwatch 2 is available on the PlayStation, Xbox, Nintendo Switch and PC – Battle.Net. Season 3 will begin on the 7th of February 2023 and will last for two months.
For more Overwatch 2 guide articles check them all out here.