Disney Dreamlight Valley – How To Get Mirabel
Disney Dreamlight Valley's first 2023 update is called a Festival of Friendship and brings to the valley some great new items, upgrades and new characters. One of the two characters to join us this February 2023 is Mirabel Madrigal from the movie Encanto.
If you've watched the movie you'll know that her home or 'Casita' is a magical place. And in Disney Dreamlight Valley the Casita has protected her from the Forgetting. But by doing so she and the Casita seem to have disappeared from the Valley. In this guide, we'll show you what quests and steps you need to take and do in order to bring back Mirabel to the Valley!
Just one note, Mirabel's House the Casita is quite a big one so make sure you've earmarked some space for it on your map!
How To Unlock Mirabel
To find Mirabel you'll need to find her house! And you can do this by heading to the Peaceful Meadow to look for a small golden doorknob. The doorknob can spawn anywhere in the meadow so just keep an eye out for a sparkling item on the ground.
Take the golden doorknob to Merlin, who will tell you that Mirabel's Casita moved to another dimension to protect her once the Forgetting came to the valley. You need to convince the house that it's safe for Mirabel to come back. Do this by filling the Valley with cheer and goodwill!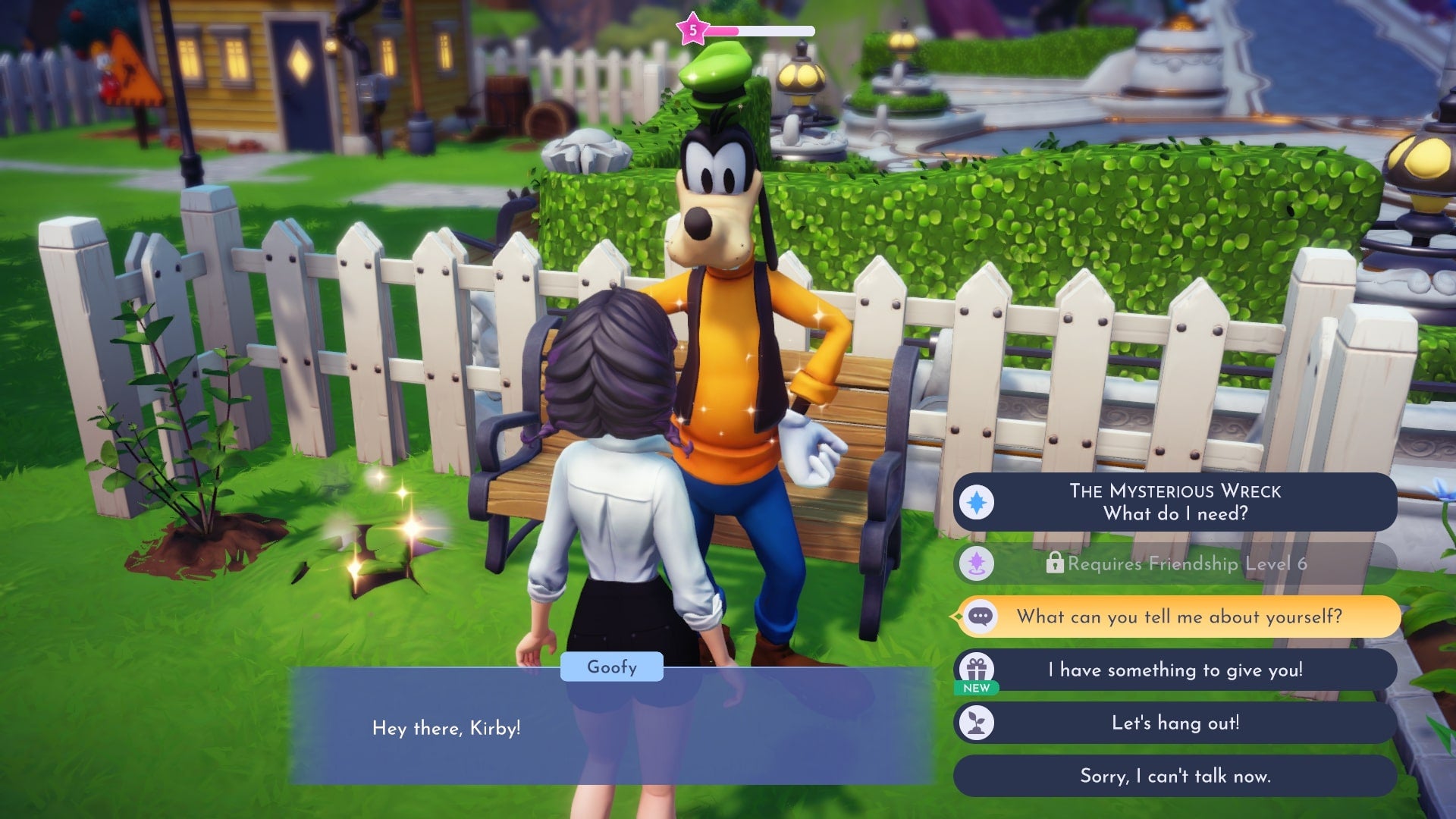 Here's all you need to do:
Take photos with three different villagers
Give two villagers their favourite gifts
Have daily discussions with two villagers
You can take these tasks on in any order and after you're done return to Merlin. He'll ask you for 500 Dreamlight to complete the quest, at which point he will finally tell you to go pick a spot to place the Mini-Casita.
Once the house is down, you can welcome Mirabel to your valley!
Disney Dreamlight Valley Guides
Gameplay Guides
Character Guides
Disney Dreamlight Valley Roadmap
Custom Designs
Tagged:
casita
disney dreamlight valley
early access game
encanto
festival of friendship
mini-casita
mirabel madrigal
nintendo switch
pc game