A Space For The Unbound – Beginner's Guide
For players looking to take a break from intense action-based games and transition into more story-bound titles, A Space For The Unbound is the perfect supernatural adventure to experience. Although the indie Indonesian title starts with a slice-of-life atmosphere, the story's hidden themes of depression, anxiety, and self-discovery eventually begin to show, hinting that there is more than meets the eye.
Although the mechanics are relatively simple, new players may pursue the game in a more linear manner, skipping tidbits of lore that help piece together the bigger picture. With that said, this beginner's guide is geared towards pointing out essential tips that new players should always keep in mind while playing A Space For The Unbound to get the most out of it.
7 Tips To Follow When Starting A Space For The Unbound
While completing the main storyline took us around 9 hours, our completionist run (that involved finding all the hidden secrets and collectables) took us around 12 hours. That means there's at least 2 hours worth of additional content in A Space For The Unbound that you should definitely not miss out on!
However, the scope of this guide is not about discussing where you can find those secrets. Instead, this beginner's guide aims to instil good habits that will help you maximize your experience with A Space For The Unbound's story and leave no stone unturned.
1. Talk To The NPCs
Given how story-driven A Space For The Unbound is, it's no surprise to have us tell you that the NPCs around you add significant value to the game's experience. Talking to these NPCs enables you to learn more about their personality and relevance to the story, important information that adds to the world-building. There aren't a lot of NPCs either since the game is based in 1990s rural Indonesia.
Another important aspect of interacting with NPCs, especially when you dive into their psyche, is that they advance the game's plot. Some share tidbits of lore that answer previously unanswered questions, while others hand out items that serve as collectables or points of progression. If you find yourself lost and confused about what to do next, a handy starting point would be talking to everyone around you.
2. Cats Are Your Best Friends
If you've read the game's official synopsis or some of the more professional reviews, you'll know how cats are perceived as an adorable highlight for A Space For The Unbound. In fact, you see a cat's walking animation every time you enter the game's loading screen! On a more serious note, though, cats serve as the calm in the storm when the game starts to take a darker turn and the plot advances further.
Given how cats play an essential part in the game's narrative, we highly encourage reciprocating. Often times you'll come across different cats, and upon your first interaction, Atma will prompt you to give them a name. Whatever name you give will be associated with the cat for the rest of the playthrough, and Atma will even call them by it in subsequent interactions – a very heartwarming mechanic indeed!
3. Exploration Is Key
Without delving into spoilers, you'll notice as you play A Space For The Unbound that sometimes, progressing the story entails talking to a character or collecting a particular item. Keeping that in mind, A Space For The Unbound is all about exploration, where you must leave no stone unturned. Otherwise, you'll often find yourself stuck, not knowing where to go next.
So if you talk to everyone as you discover new areas of the rural settlement and interact with objects that have a question mark indicator, you should have a smooth experience. There are a few occasions where you may need to backtrack, but that's where your Red Book will come in handy.
4. Tales Are An Enjoyable Read
If you think A Space For The Unbound's story is well-written, wait till you start unlocking different tales. These are small bits of side stories that you obtain as you progress through the game; these can be accessed from the last tab inside the Red Book (purple star icon). Some of these tales advance the game's ongoing world-building, while others tell a fascinating story that is just as well-written as the game.
You'll notice that some of the first tales you'll unlock will further the story of the South Star Princess featured in the game's prologue. Once that has been concluded, you'll start getting different tales.
5. The Red Book Is Your Guide
Even if you talk to everyone and explore every inch of whatever area you come across, some game segments require you to backtrack a little. If you're entirely new to the game, there's a strong possibility you'll get stuck at this part of the game for a little longer than you should. Fret not, however, for that is where your Red Book will come in handy.
As mentioned before, the Red Book has multiple tabs, and the first such tab (red tick icon) is the Objective tab. This tab will display all the objectives you've received so far as a to-do list, ticking off the ones you've done and leaving alone the ones you have yet to do. A glance at this page during times of confusion can genuinely help streamline what you need to do next.
6. Take Your Time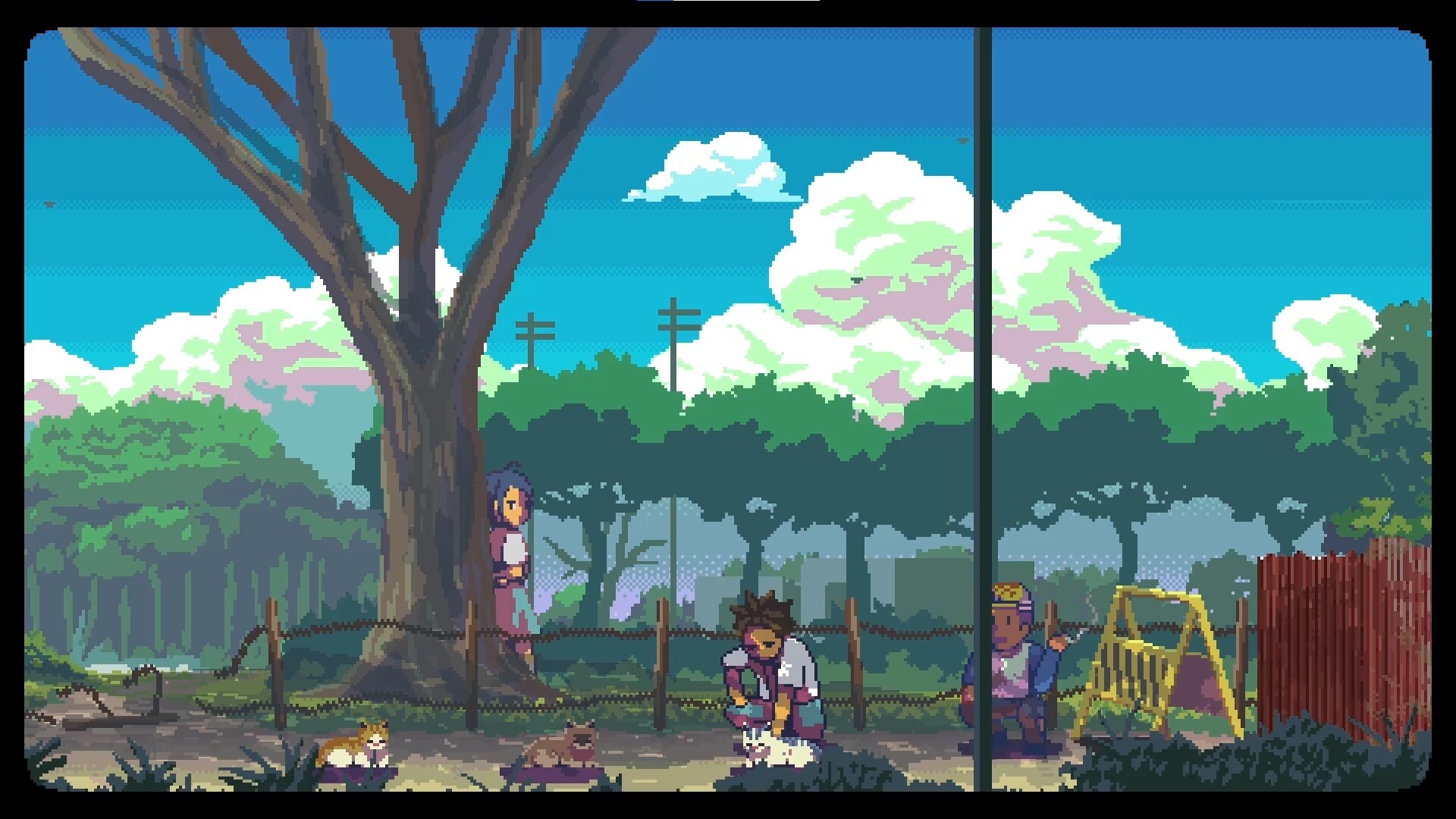 Finally, it's important to remember that A Space For The Unbound is a story told through a game, and if you rush through it, you will end up feeling unfulfilled. Like a TV show or an anime, it's crucial to take your time with this game and play it at your own pace, savouring every minute of it.
A Space For The Unbound
Overall, A Space For The Unbound is a fantastic story-driven game that caters to real themes very well, despite being set in a supernatural setting. It can be very easy to get into due to its visually appealing art style, but after following our beginner's guide and experiencing the game to its fullest, new players will stay for the story and the characters.
A Space for the Unbound is available for purchase now for the PlayStation 4|5, Xbox Series X|S, Xbox One, Nintendo Switch, PC – Steam.
This article was an original contribution by Sarah from the site OffGamers. Check out the site for all your gaming needs!