Disney Dreamlight Valley – How To Get Stitch
Disney Dreamlight Valley's next free content update is called Missions in Uncharted Space. It introduces to the Valley Buzz Lightyear, Woody from Toy Story and Stitch from Lilo & Stitch. The update came out last week on December 6th, 2022 and if you want to invite Stitch into the Valley it's going to take a bit of work.
This blue fuzzy alien is not part of a Realm or Biome that you need to unlock, so if you're not looking for him you might miss him out completely! Stitch will take a few days to unlock and is hidden away within a multi-part quest that will span over the course of ten days.
In this guide, we'll go through the somewhat lengthy process of inviting Stitch to live in your Valley!
How to Unlock Stitch in Dreamlight Valley
Finding Stitch can be broken down into four different parts:
The Mystery Of The Stolen Socks
The start of your Stitch hunt can begin anytime after the update and it begins with a slimy sock.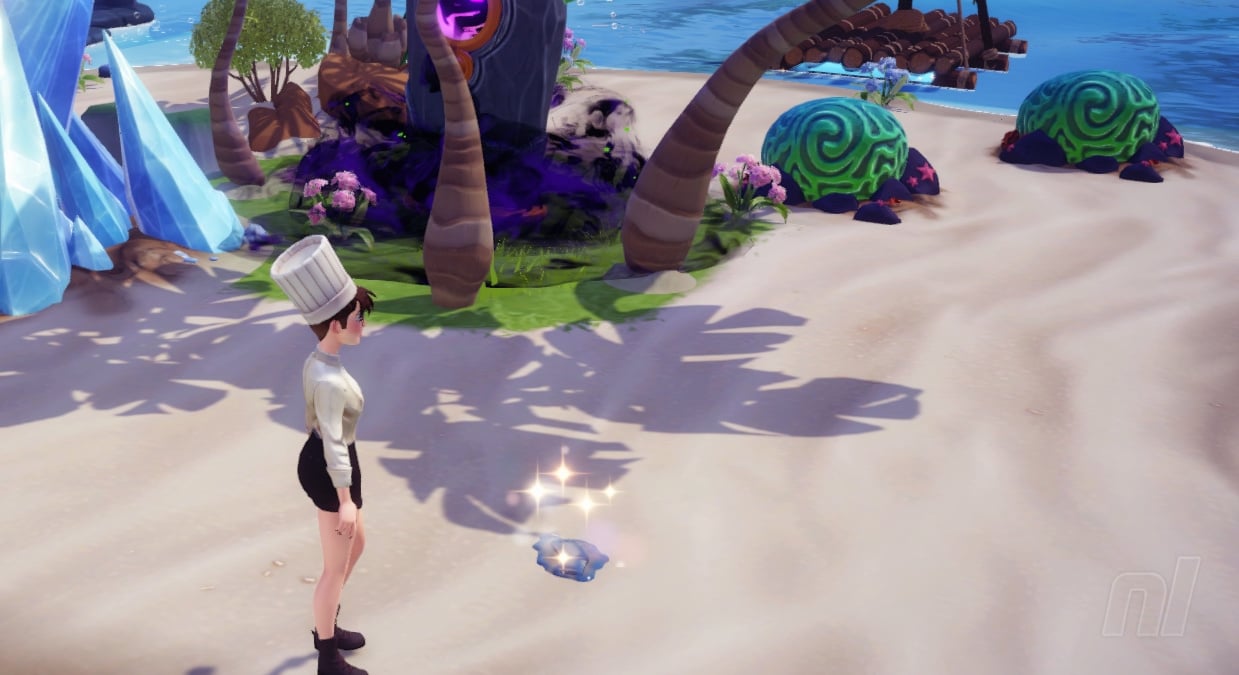 Head to Dazzle Beach and look around for a glowing brown object on the ground. I thought it was some clay but it's actually a slimy sock. This will be located at random on Dazzle Beach.
Give the item to Donald
Search Donald's House for clues by removing the five piles of trash on the floor
Find a strange device and bring it to Donald
The Sock-Stealing Space Alien Strikes Again!
FIVE DAYS LATER
It will take five days for you to continue on this mission. On the fifth day after finding Donald's sock, you'll find it in the Peaceful Meadow.
Find another sock at random in the Peaceful Meadow
Return the sock to Goofy
Search Goofy's House for clues by removing the piles of trash on the floor
You'll find a bit of Stitch's blue fur, bring it to Donald
Built To Destroy
ANOTHER FIVE DAYS MORE
We're 10 days into this Stitch hunt and the next part of the quest begins again with more socks.
Head to the Forest of Valor and look around for a Knitted Orange Sock. Located at random.
Give the item to Merlin
Search Merlin's Library for clues by removing even more trash on the floor
Find a Mysterious Claw and bring it to Donald
Initiate Landing Protocol
After the last quest, there's good news because we don't need to wait any more days! You can head straight into the next quest.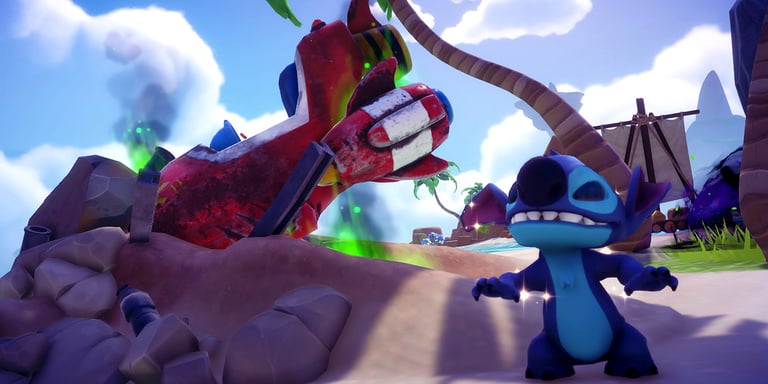 Place the strange device on the island closest to Skull Rock.
Upon placing down the device, you'll enter a short cutscene that sees Stitch's spaceship crashing onto the island.
Exit the ship, and speak with Stitch.
Return to Donald
Build Stitch a home
Build Stitch A Home In The Valley
Requirements: 10,000 Star Coins
Just like most of the other characters in Disney Dreamlight Valley, your new friend is going to need a home! Here is where our old friend Tom Nook, I mean Scrooge McDuck comes in. Place his cute little observatory house in the Valley and welcome Stitch home!
DISNEY DREAMLIGHT VALLEY GUIDES