Wylde Flowers – The Complete Romance Guide
It's spooky season and for those of you that are fraidy cats like me, you'll enjoy this light witchy farming game to get you into the autumnal mood! Wylde Flowers by Studio Drydock came out last month on the Nintendo Switch, PC – Steam and Apple Arcade.
In Wylde Flowers, you'll play through a delightful life as a farm girl but by night you'll be mixing up potions and casting spells as a witch! You're the new girl in this small seaside town and as you get to know yourself and the community you're bound to make new friends. But could some of those friends be something more?
The town of Fairhaven has seven eligible bachelors and bachelorettes for you to romance. From the local butcher Kim to Amira, a flirty doctor. What's a new life without a little love? In this guide for Wylde Flowers, we'll go through all your romantic options as well as how to woe them.
Romantic Candidates
How To Romance Someone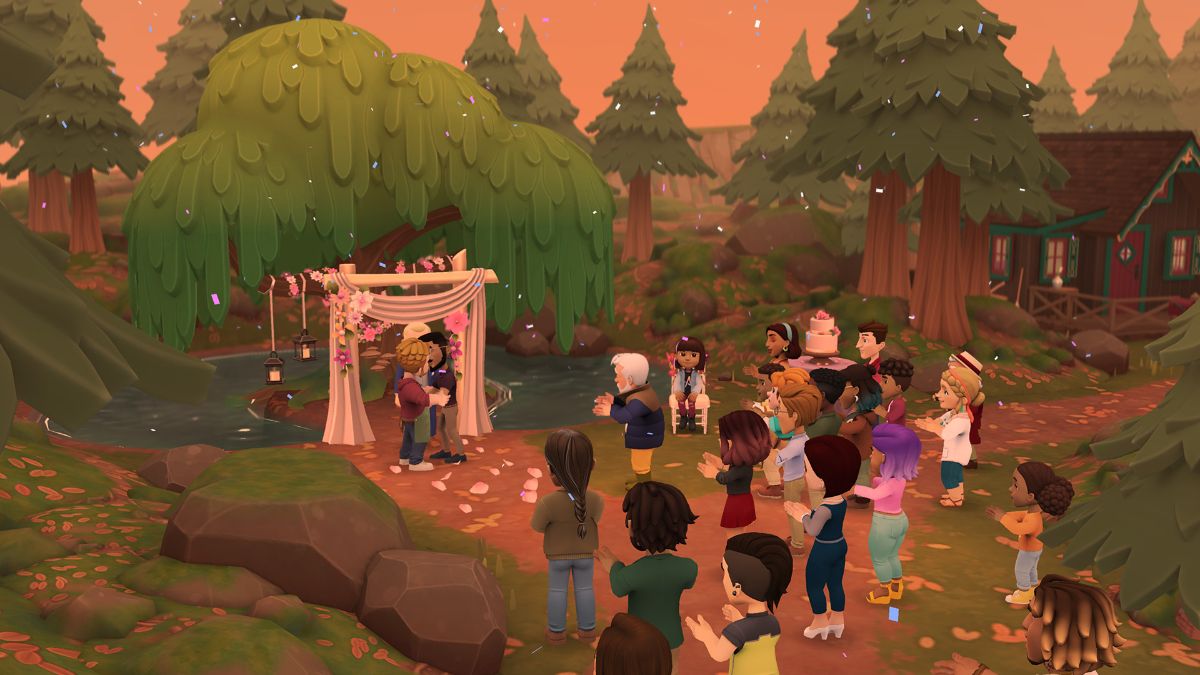 In Wylde Flowers, you can become friends with the people in town by interacting with them often and/or giving them their favourite gifts. Do this with your romantic options and once their friendship/heart meter is full you'll be able to trigger a cutscene with them and go on a date.
A couple of things to note before you decide to Don Juan the town. You can't actually date two people at once. But if you decide you don't like that person anymore just don't talk to them for a week and you'll eventually break up with them.
You can even get divorced in Wylde Flowers, leaving you free to marry someone else. If you're a completionist you can probably get through all seven options in one play-through. All you need to do is reject your marriage partner then they ask you to dinner and you'll start the proceedings for a divorce.
I suggest trying to date everyone as some of the partners you choose might help you break the mystery surrounding the island.
Amira Syed
Occupation: Doctor
Location: Southeast of Town – Dr. Syed's General Practice

Open: Tue-Thurs, Sat (9am – 6pm)
Closed: Mon, Fri, Sun
Find Her: On days that Amira is not working she can be found at:
• A bench next to The Bar
• A bench in the forest (where Shelby lives)
• On the bench on the bridge to the lighthouse
Amira is known for her flirty personality. She came to Fairhaven to escape city life, like many of the other islanders. She's the town doctor and a very outgoing one at that. Hailing from Persia, and never shies away from bringing her cultural background into her practice and daily life.
As one of the marriageable witches in your coven, sharing your witchy life with your witchy wife could be a great way to live out your days on Gramma's old farm. When she's not busy treating her patients, Amira finds peace in the woods and on the beach.
Favourite Gifts:
Honey Mint Cooler
Fesenjan (Pomegranate Walnut Stew)
Jeweled Rice
Zeytoon Parvardeh (Marinated Olives)
Oatmeal Raisin Cookie
Cameron Conner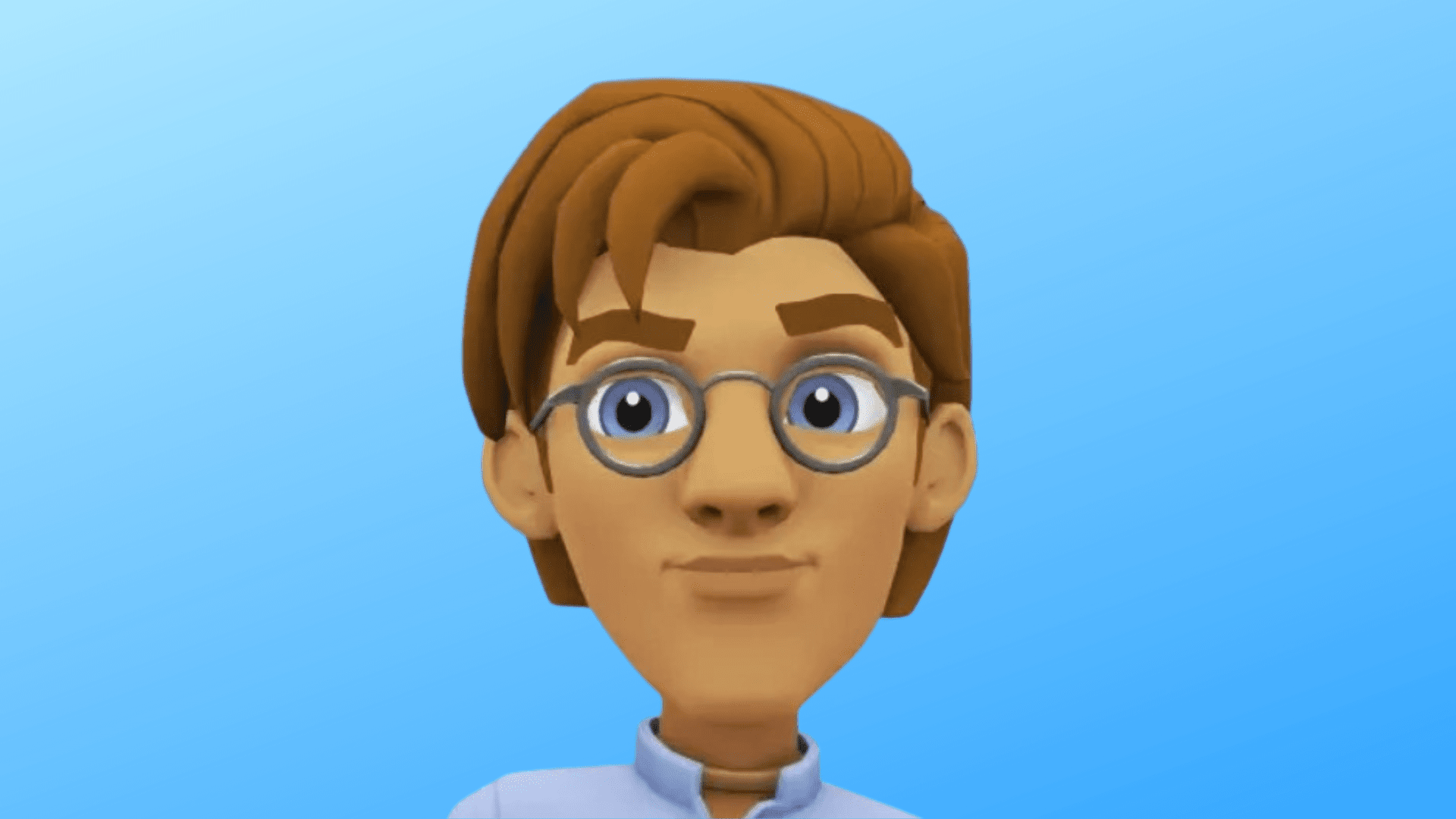 Occupation: Messenger of the League of the Conscious Mind
Location: East of Town – League of the Conscious Mind

Open: Mon-Tue, Thurs, Sat-Sun (8am – 5pm)
Closed: Wed, Fri
Before moving to Fairhaven, Cameron was an actor in Hollywood. He implies he did hard drugs and partied during his time there. Basically living life at odds with the way he encourages his congregation to behave. As a Messenger, he earnestly believes that the League of the Conscious Mind has changed him for the better, and he worries that he can't live up to the expectations of both the Fairhaven league members and his superiors.
Cameron believes every community needs a place to gather but doesn't seem to approve of Damon's Bar being an appropriate place to do that. He has a bit of a sweet tooth and enjoys Seton's Bakery.
Favourite Gifts:
Pumpkin Spice Latte
Sweet Potato Fries
Sweet Potato and Coriander Pizza
Avocado Toast
Pumpkin Bread
Damon Mthembu-Haas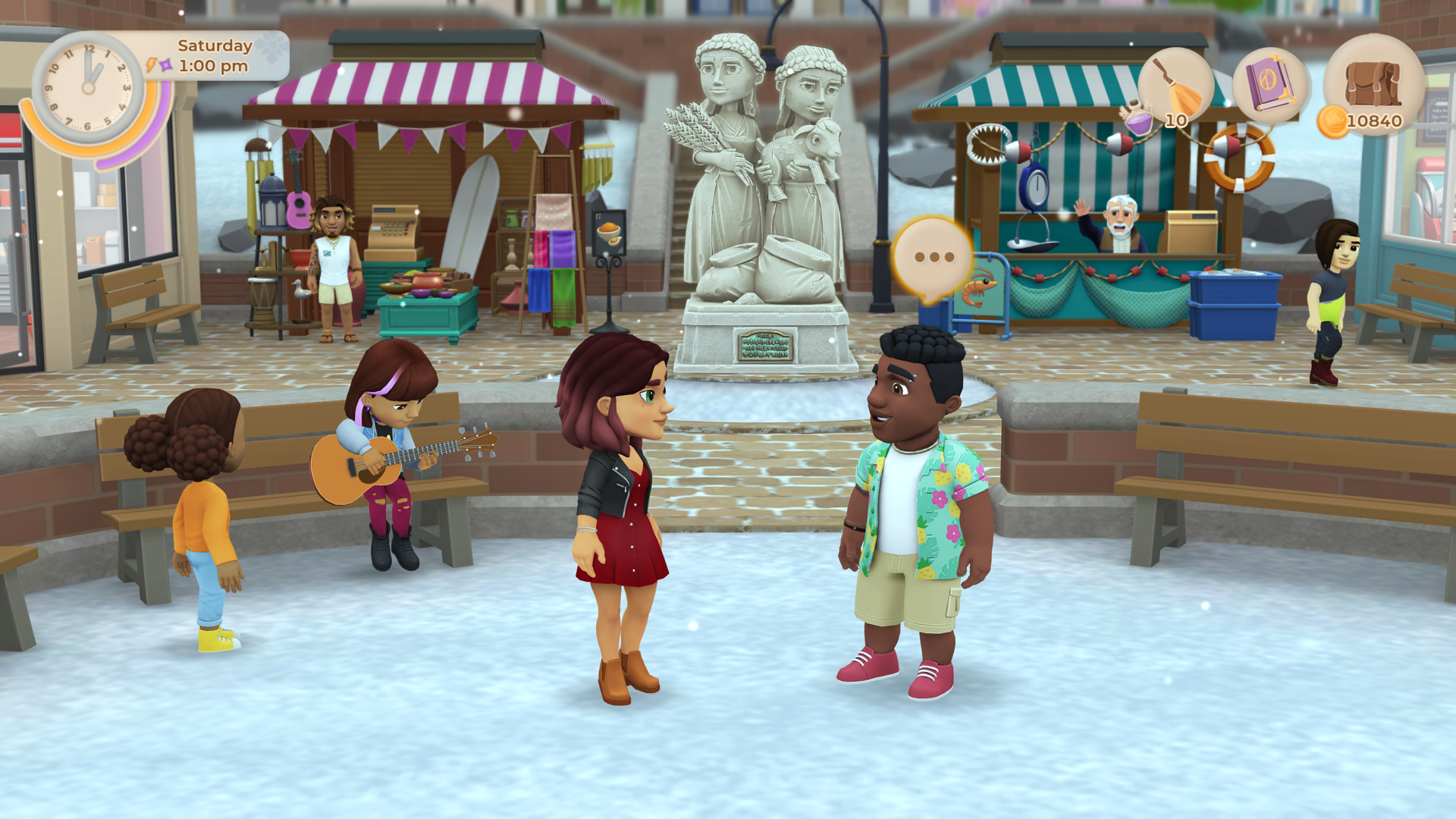 Occupation: Bar Owner
Location: Southwest of Town – The Bar

Open: Mon, Wed-Sat (6pm – 1am)
Closed: Tue, Sun
Find Her: On days that Damon is not working he can be found (late morning) at:
• The centre of town
• Sophia's Diner
Damon is friendly and enjoys socializing with all inhabitants of Fairhaven. He is especially close with Lina, whom he regards as an older sister.
Damon is the owner of the only bar in Fairhaven. He cares a lot about the bar's upkeep and often works into the early morning, rising in the afternoon to drink coffee at Sophia's diner.
Damon may be a little young to own a bar, but it's a family institution – his dad ran it before he and Damon's mom moved back to South Africa. His mother, who was once the Fairhaven pharmacist, wanted to return to her roots as a healer. Now that Damon's parents have moved, Lina is like his surrogate family.
Favourite Gifts:
Sweet Potato Vodka
Slap Chips
Cape Malay Curry
Bobotie
Chakalaka
Giva Joshi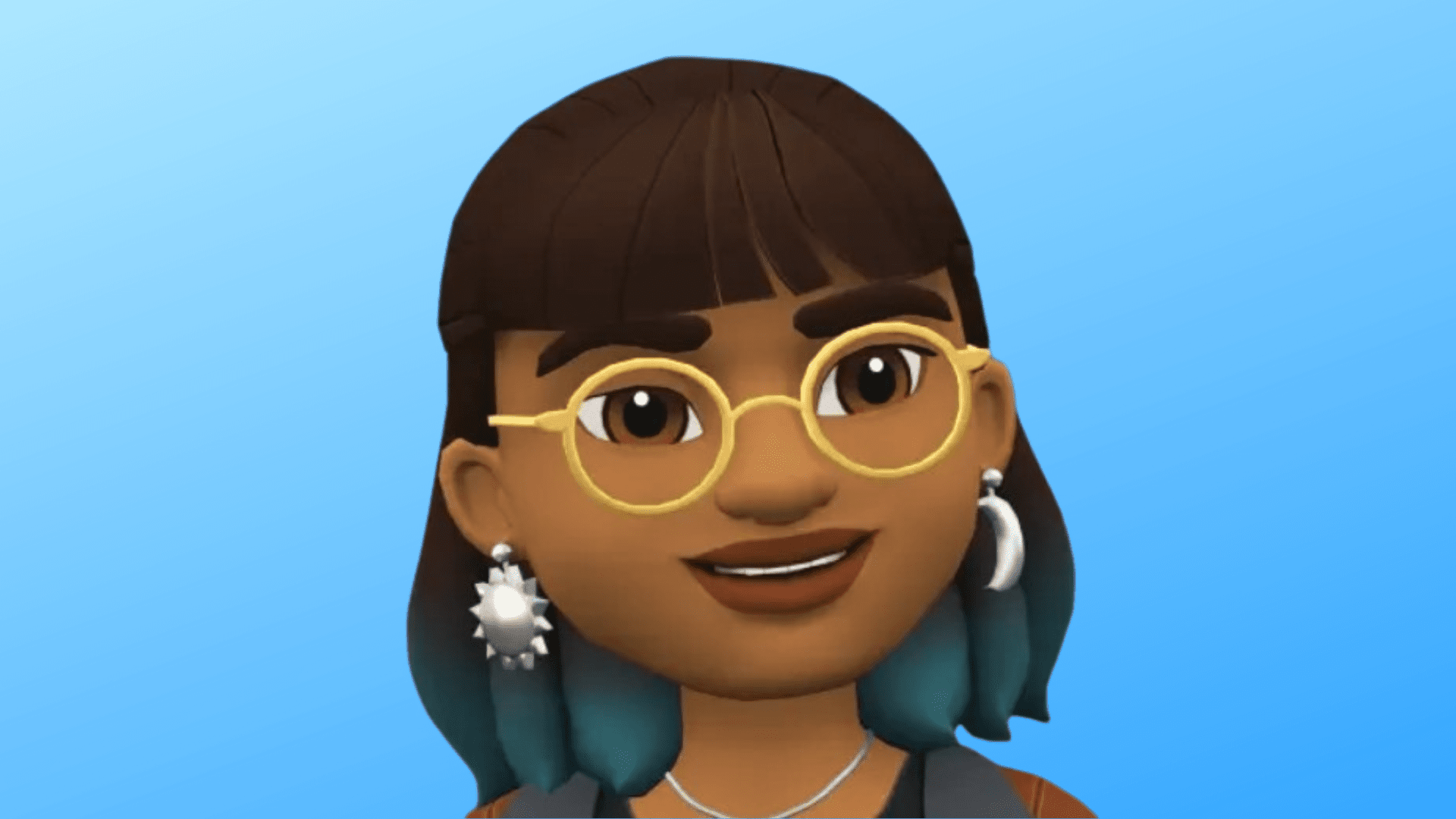 Occupation: Meteorologist
Location: Northeast of Town – Weather Tower

Open: Mon-Tue, Sat-Sun (9am – 6pm)
Closed: Wed-Fri
Giva studied at a conservative British boarding school. After boarding school, Giva attended graduate school to become a meteorologist. Giva's parents set her up with the most prestigious matchmaker in Mumbai. When she told them she was never interested in marrying any man, their pride was hurt. The tension was such that Giva is no longer on speaking terms with them, though they write to her in Fairhaven and want her to answer back.
She's a curious, self-sufficient meteorologist who's received a grant to study Fairhaven's weather. She moves in once the bridge to the mountain pass is repaired. Giva is determined to crack the island's secrets and she loves to comb Fairhaven for historical artefacts that might serve as clues.
Favourite Gifts:
Chai
Prawns Koliwada
Chicken Tikka Masala
Vada Pav (Bombay Burger)
Pav Bhaji
Kai Hoapili
Occupation: Exotic Goods Seller
Location: South Center of Town – Kai's Treasures

Open: Tue, Fri-Sun (10am – 4pm)
Closed: Mon, Wed-Thurs
Kai runs the pop-up novelties stall in the town square. When he's not working, he's surfing, or just relaxing. He lives an easy-come, easy-go life, which has led to a maxed-out tab at Damon's bar.
As a child, Kai had debilitating asthma and couldn't participate in many sports. He was determined to become a surfer anyway, and eventually went pro. Kai ended up in Fairhaven after a surfing visit left him injured. While he recovered under Amira's care, he decided to stay and run the pop-up stall.
But Fairhaven is remote, and sometimes Kai feels cut off from the rest of the surfing world. He's considering going back to surfing full-time. But will stay in Fairhaven with you if you decide to date/marry him.
Favourite Gifts:
Loco Moco
Haupia (Coconut Pudding)
Blue Hawaii Cocktail
Manapua (Pork Dumpling)
Poke Bowl
Kim Izumi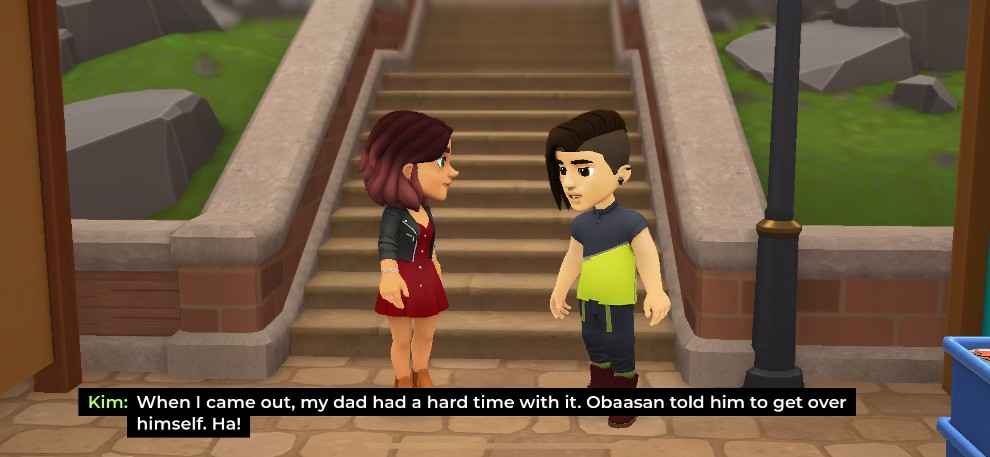 Occupation: Butcher
Location: Kim's Local Butcher and Deli

Open: Tue-Thurs (9am – 5pm)
Closed: Mon, Fri-Sun
Kim grew up in a restaurant, where they learned to work with food. Their relationship with their dad is strained, but Kim has positive memories of making sushi with him.
Kim is nonbinary, which is acknowledged as a source of tension between them and their family. They comment that some folks in town still get their pronouns wrong, but they do seem to feel largely respected and welcome in the community.
Favourite Gifts:
Sushi
Rice Wine
Ramen
Buddha's Delight
Miso Soup
Westley Vuk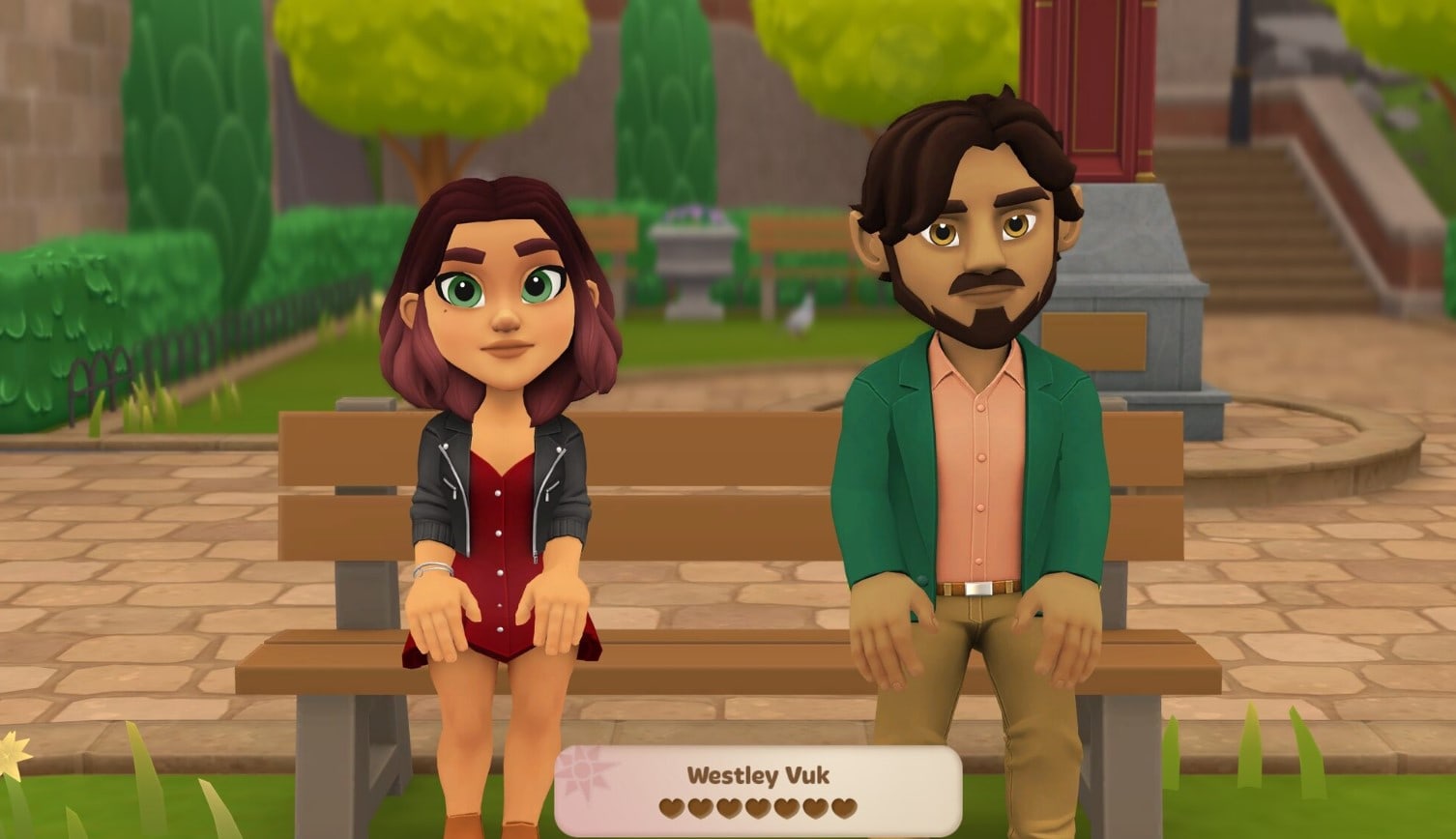 Occupation: Bookseller
Location: Ravenwood Hollow – Arcane Texts

Open: Mon, Thurs-Sun (9am – 5pm)
Closed: Tue-Wed
Find Him: On days that Westley is not working he can be found at:
• A bench near Kim's Butcher
• Kim's Butcher Shop at 3 pm
Westley is a werewolf and the Ravenwood Hollow bookseller. He's polite, dapper, and has more arcane knowledge than you thought was possible. Westley's passion is folklore, and he has a large collection of fairy tales from around the world.
Once he became a werewolf, he came to Ravenwood Hollow seeking a cure for his lycanthropy, but couldn't find one. He likes the other fae, but misses living with other humans.
He arrives on the island to return Aunt Vivian's journal to you and later visits to give you the missing pages. After this, he is typically found in Fairhaven on Tuesdays and Wednesdays sitting on a bench outside Damon's bar or in Kim's Butcher Shop.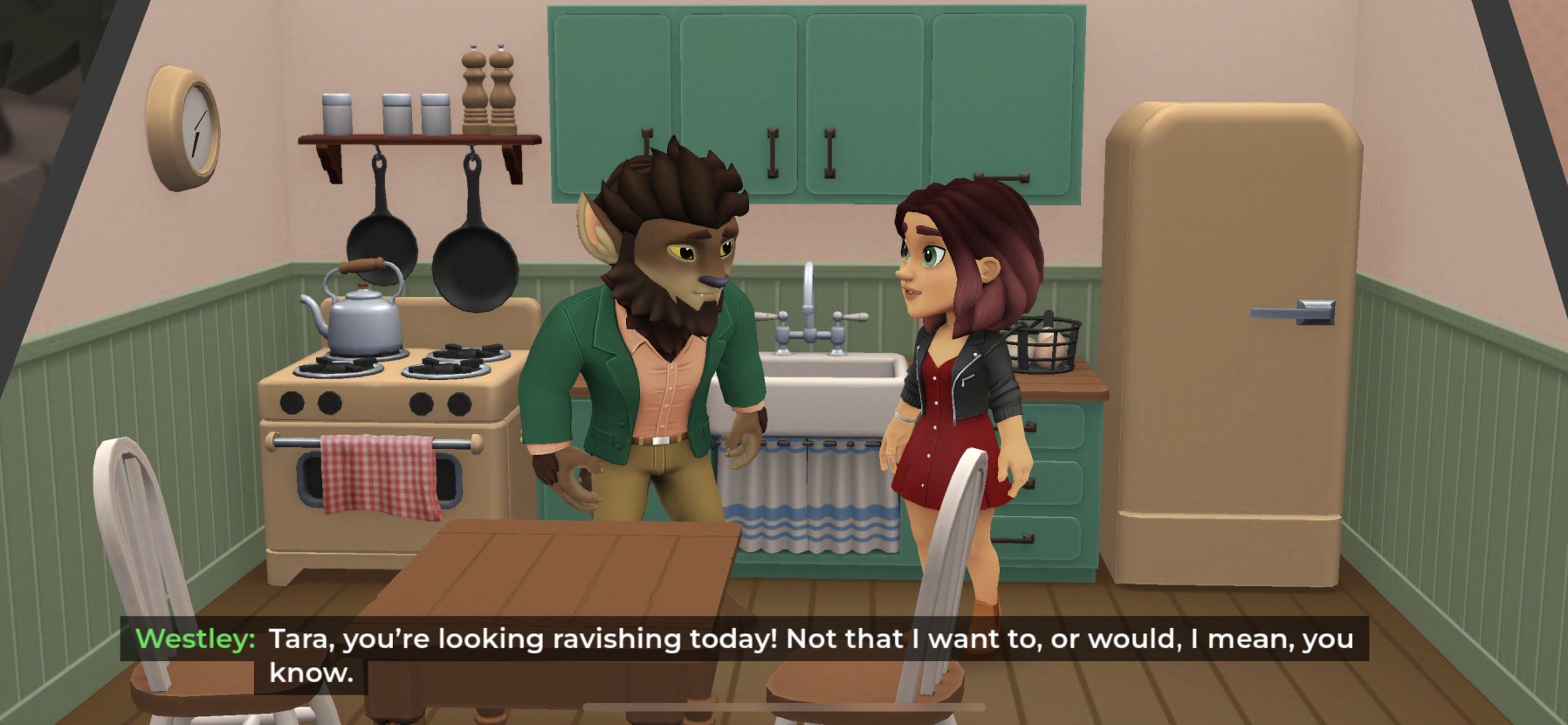 Favourite Gifts:
Wine
Roast Beef
Roast Pork
Roast Salmon
Scottiglia
Wylde Flowers
Join Tara on a heartfelt journey to become a witch in Wylde Flowers. Farm by day, and cast spells by night as you craft your cottagecore life and bond with your coven. Come to know and love the fully voice-acted characters of Fairhaven, as you unravel a local mystery.
Relax into your rural lifestyle as you tend crops, care for animals, fish, craft, and more throughout the day. By night, nurture your inner witch as you learn to fly your broomstick, brew potions, control the weather and seasons or even transform into a cat!
Wylde Flowers Guides
Tagged:
amira syed
apple arcade
cameron conner
damon mthembu-haas
giva joshi
kai hoapili
kim izumi
nintendo switch
pc steam
westley vuk