Disney Dreamlight Valley – All Ingredients And Where To Find Them
Disney Dreamlight Valley brings all the adventure of a charming Disney game and distils it into a life sim adventure. Think Animal Crossing where you make friends with the people in your village, but more. There are quests to complete, evil to vanquish, crops to grow, and food to make! We've split the original Disney Dreamlight Valley cooking guide into two with the companion edition for ingredients, right here.
In order to cook you're going to need ingredients and here's a handy place to find them all!
Ingredients
Ingredients are split into nine categories: Vegetables, Fruit, Grain, Dairy & Oil, Fish, Seafood, Spices, Sweets, and Ice.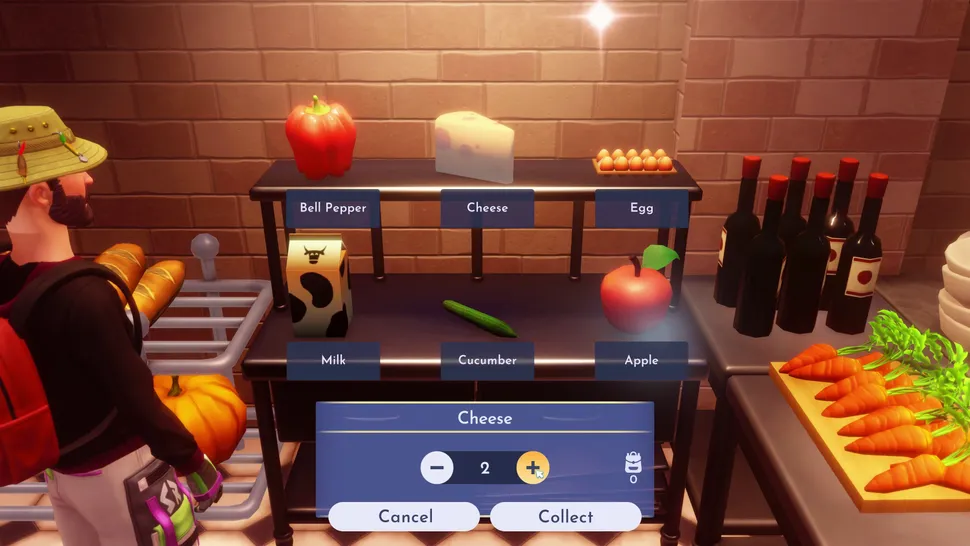 When an ingredient category icon is presented as a category, any ingredient from that category will work. For example, in the vegetable category, you can make the meal with a Carrot or Lettuce. But if the ingredient showcases a Specific Ingredient, then those ingredients can't be substituted.
Vegetables
| | |
| --- | --- |
| Asparagus – Frosted Heights | Bell Pepper – Forest of Valor |
| Carrot – Peaceful Meadow | Chilli Pepper – Sunlit Plateau |
| Cucumber – Frosted Heights | Eggplant – Frosted Heights |
| Leek – Forgotten Lands | Lettuce – Peaceful Meadow |
| Okra – Glade of Trust | Onion – Forest of Valor |
| Potato – Forgotten Lands | Pumpkin – Forgotten Lands |
| Spinach – Glade of Trust | Tomato – Dazzle Beach |
| Zucchini – Sunlit Plateau | |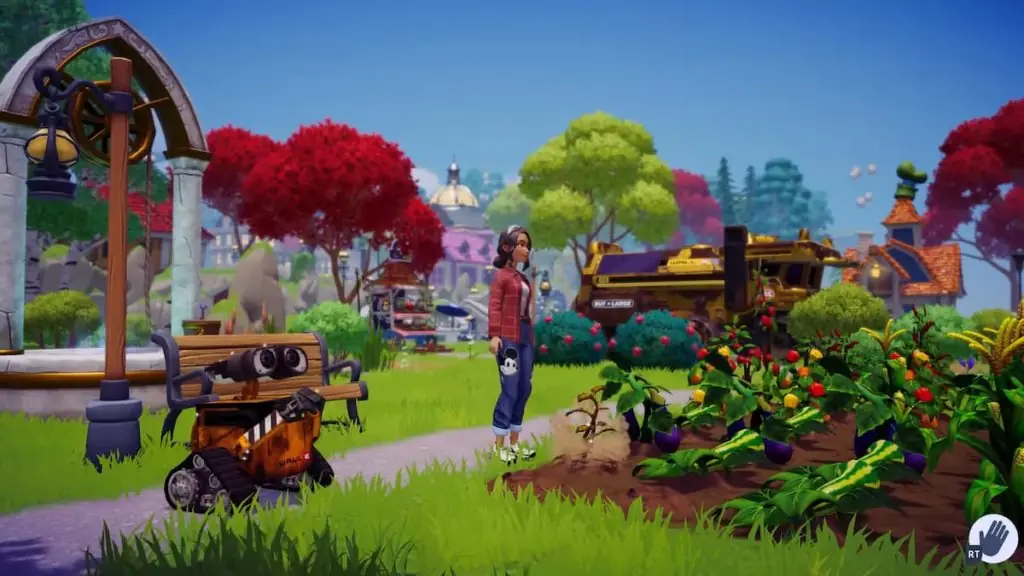 Fruit
| | |
| --- | --- |
| Apple – Forgotten Lands, Plaza | Banana – Peaceful Meadow, Dazzle Beach |
| Blueberry – Forest of Valor, Dazzle Beach | Cherry – Frosted Heights, Sunlit Plateau |
| Cocoa Beans – Sunlit Plateau, Glade of Trust | Coconut – Dazzle Beach |
| Gooseberry – Frosted Heights, Forgotten Lands | Lemon – Forest of Valor, Glade of Trust |
| Raspberry – Plaza, Peaceful Meadow | |
Grains
| | |
| --- | --- |
| Canola – Forest of Valor | Corn – Dazzle Beach |
| Rice – Glade of Trust | Soya – Sunlit Plateau |
| Sugarcane – Dazzle Beach | Wheat – Peaceful Meadow |
Spices & Herbs
| | |
| --- | --- |
| Basil – Peaceful Meadow | Garlic – Forest of Valor |
| Ginger – Forgotten Lands | Mint – Frosted Heights |
| Mushrooms – Glade of Trust | Oregano – Plaza |
| Vanilla – Sunlit Plateau | |
Seafood
| | |
| --- | --- |
| Clam – Dazzle Beach | Oyster – Dazzle Beach |
| Scallop – Dazzle Beach | |
Fish From Fishing
| | | |
| --- | --- | --- |
| Anglerfish | Bass | Bream |
| Carp | Catfish | Cod |
| Fugu | Herring | Kingfish |
| Lancefish | Perch | Pike |
| Rainbow Trout | Salmon | Sole |
| Swordfish | Tilapia | Tuna |
| Walleye | White Sturgeon | |
From Chez Remy's Pantry
| | |
| --- | --- |
| Butter – 190 Coins | Cheese – 180 Coins |
| Egg – 220 Coins | Milk – 230 Coins |
| Peanut – 200 Coins | Slush Ice – 150 Coins |
Ingredients Location Guide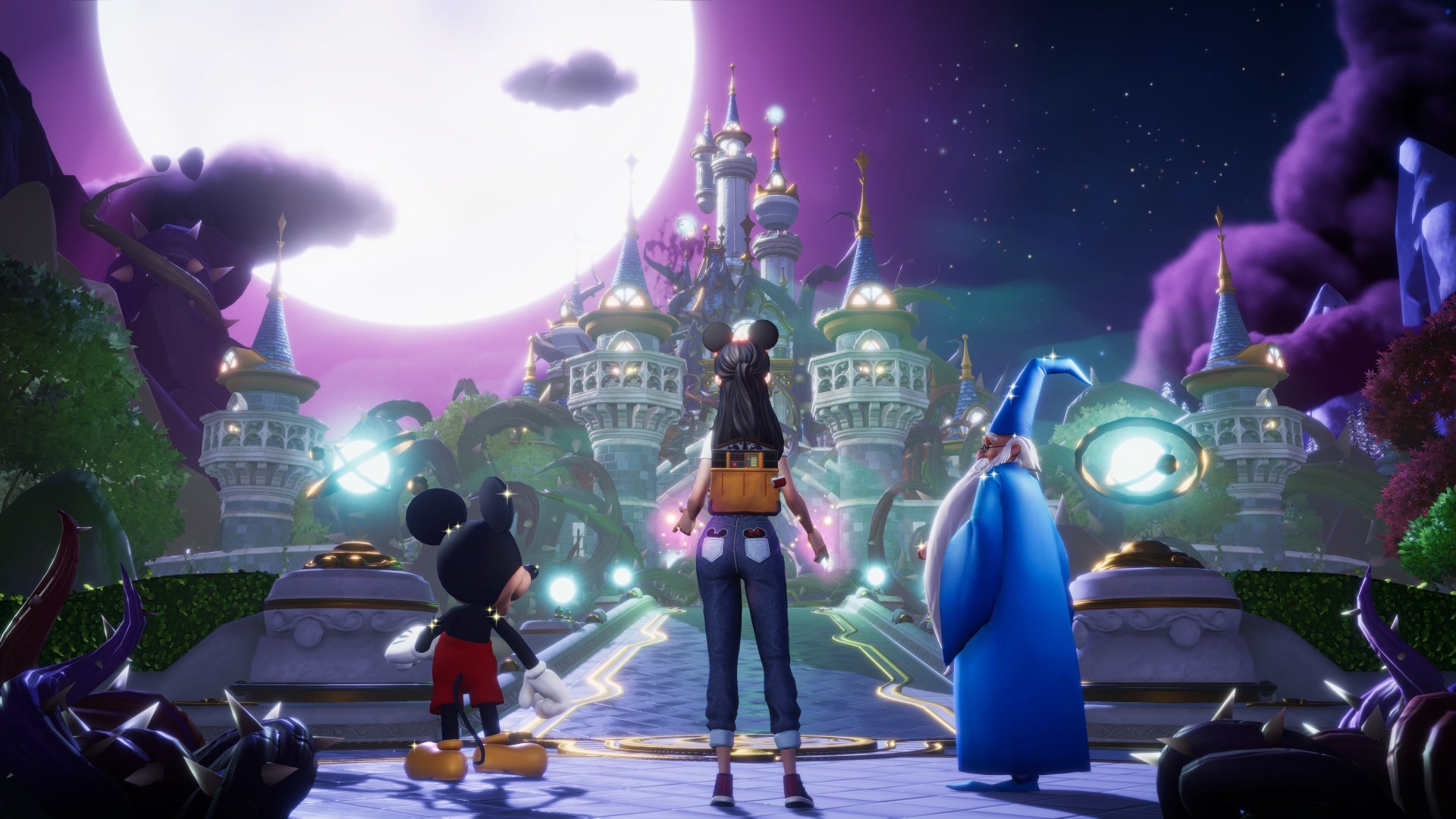 Frosted Heights
| | | |
| --- | --- | --- |
| Asparagus | Cherry | Cucumber |
| Eggplant | Gooseberry | Mint |
Forest of Valor
| | | |
| --- | --- | --- |
| Bell Pepper | Blueberry | Canola |
| Garlic | Onion | Lemon |
Peaceful Meadow
| | | |
| --- | --- | --- |
| Banana | Basil | Carrot |
| Lettuce | Raspberry | Wheat |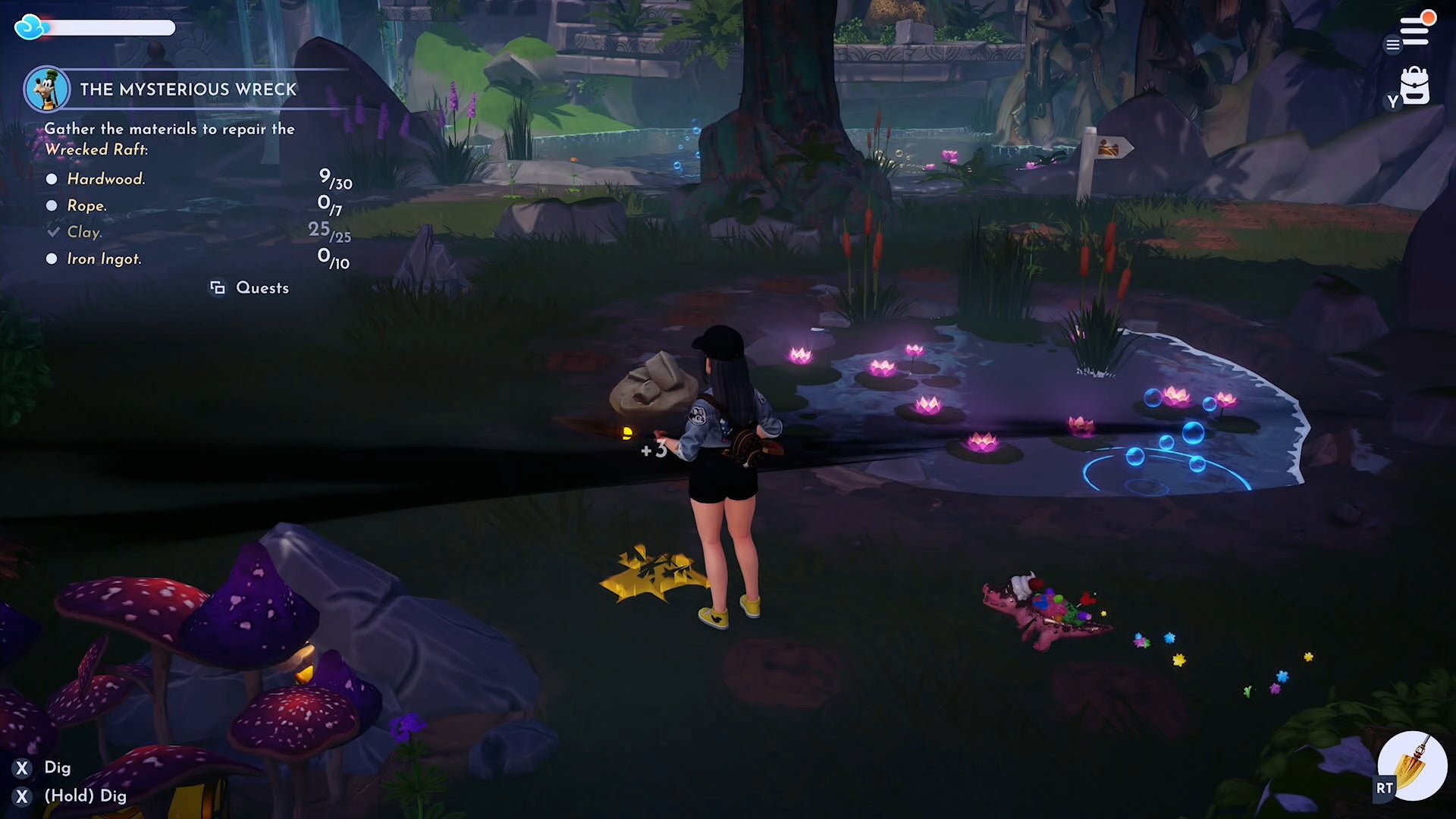 Sunlit Plateau
| | | |
| --- | --- | --- |
| Chili Pepper | Cherry | Cocoa Beans |
| Soya | Vanilla | Zucchini |
Forgotten Lands
| | | |
| --- | --- | --- |
| Apple | Ginger | Gooseberry |
| Leek | Potato | Pumpkin |
Glade of Trust
| | | |
| --- | --- | --- |
| Cocoa Beans | Mushrooms | Okra |
| Rice | Spinach | Lemon |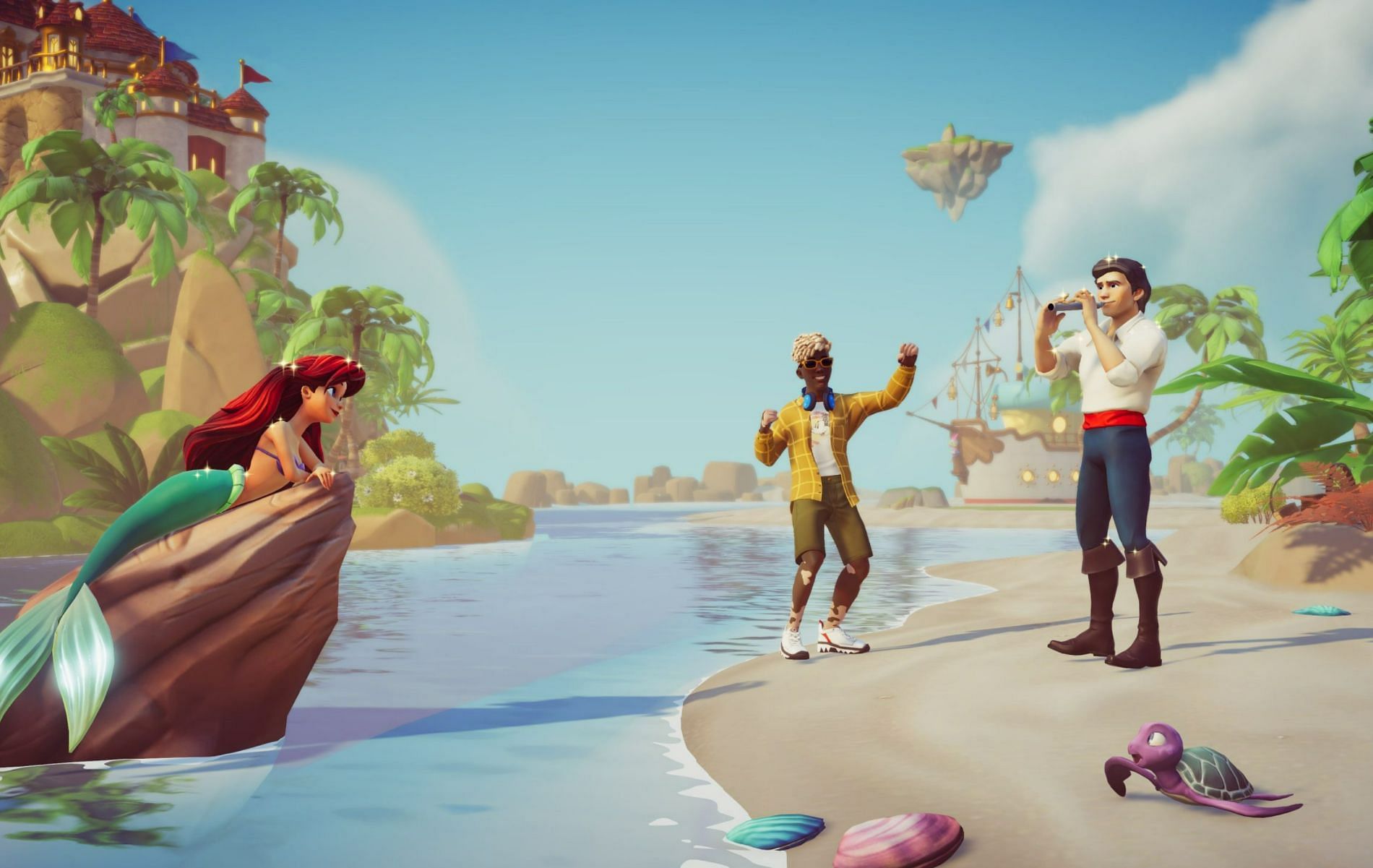 Dazzle Beach
| | | |
| --- | --- | --- |
| Banana | Blueberry | Coconut |
| Corn | Clam | Oyster |
| Scallop | Sugarcane | Tomato |
Plaza
Disney Dreamlight Valley Guides
Gameplay Guides
Character Guides
Disney Dreamlight Valley Roadmap
Custom Designs