Genshin Impact – All New Characters For The Sumeru Region
Sumeru is one of the seven regions in Teyvat. Last week Genshin Impact's MiHoyo released new information on Sumeru. In the three-minute-long video, they teased a lot of new information, including a bunch of new characters.
The preview video, titled "Prelude to Wisdom," shows players what they can expect throughout their journeys in Sumeru. The video starts by setting up the core guiding principle of the region: knowledge. The developers emphasize the central role of researchers in the country and how highly rational its people are. We also hear that the people of Sumeru aren't capable of dreaming and that they wear strange earpieces that might have something to do with this phenomenon.
Sumeru will be added to Genshin Impact as part of the game's big 3.0 update. An exact date hasn't been locked in, but the rumoured date is August 24, 2022. In addition to new enemies and characters, the region will introduce a new grass-inspired element called Dendro. It's a giant update that will roll out a lot of the content shown over the course of several months. But for now, we'll focus on the new upcoming characters.
Tighnari
Weapon: Bow | Element: Dendro | Role: DPS
People who encounter misfortunes in the Avidya Forest are lucky to meet a Forest Watcher named Tighnari. But if you land yourself in trouble due to foolish antics, you might have mixed feelings about meeting them.
Tighnari resolves problems quickly and professionally, but at the same time, he will give the other party a stern lecture. As the saying goes, those who underestimate the rainforest will get taught a lesson by it, and those who underestimate a Forest Watcher will eventually face the teachings of the "Wilderness Survival Skills Lecture."
Aside from being a forest ranger, Tighnari was also revealed to be a researcher of Amurta, another one of the six fields of research in the Sumeru Akademiya that focuses on ecology and plant life.
Collei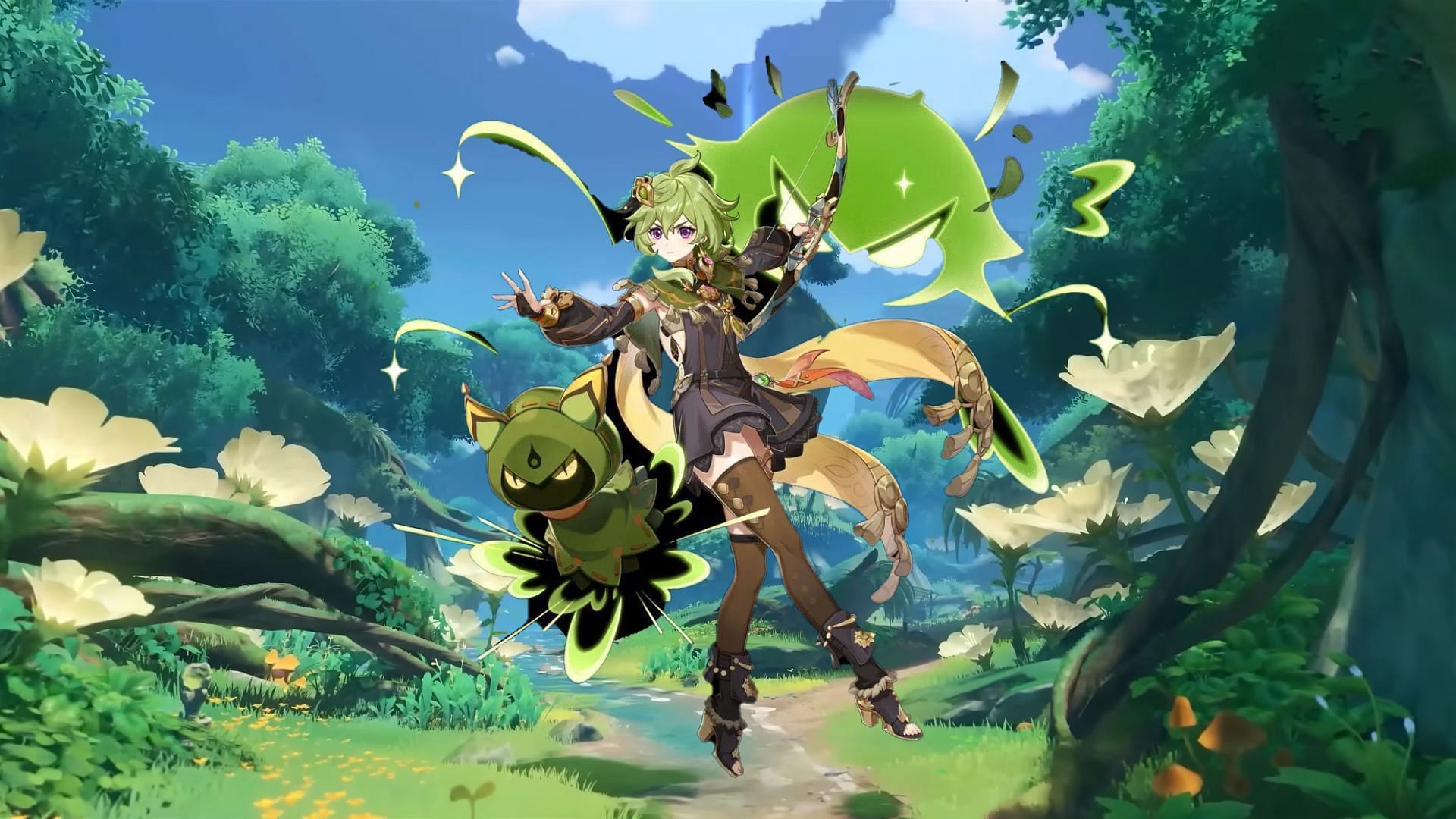 Weapon: Bow | Element: Dendro
Collei is from Sumeru, but few people know about her experiences before she came to Gandharva Ville, and she herself never mentions anything about her past. Perhaps because of Collei's pure gaze and earnest attitude, people saw her reserved demeanour as just part of her personality and did not shy away from her because of it.
The children of Gandharva Ville love to watch her sew dolls, and those who find themselves lost in Avidya Forest are willing to follow her back to safety. She is a trainee ranger, active in Avidya Forest. Positive and optimistic, enthusiastic and kind. Since her return to Sumeru, Collei has earned the trust and respect of the people with her actions.
Dori
Weapon: Catalyst | Element: Electro| Role: Support/Healer
Described as the most "resourceful" merchant in Sumeru, she has a way to get you anything you need. Be it precious gems, rare herbs, and exotic items that no one has ever heard of.
Some people see her as rain after a long drought, one that brings timely relief, while others regard her as an unscrupulous merchant who takes advantage of the situation. But all this chatter doesn't faze Dori in the slightest. The only thing that echoes in the Palace of Alcazarzaray has always been the crisp sound of Mora tinkling.
Al Haitham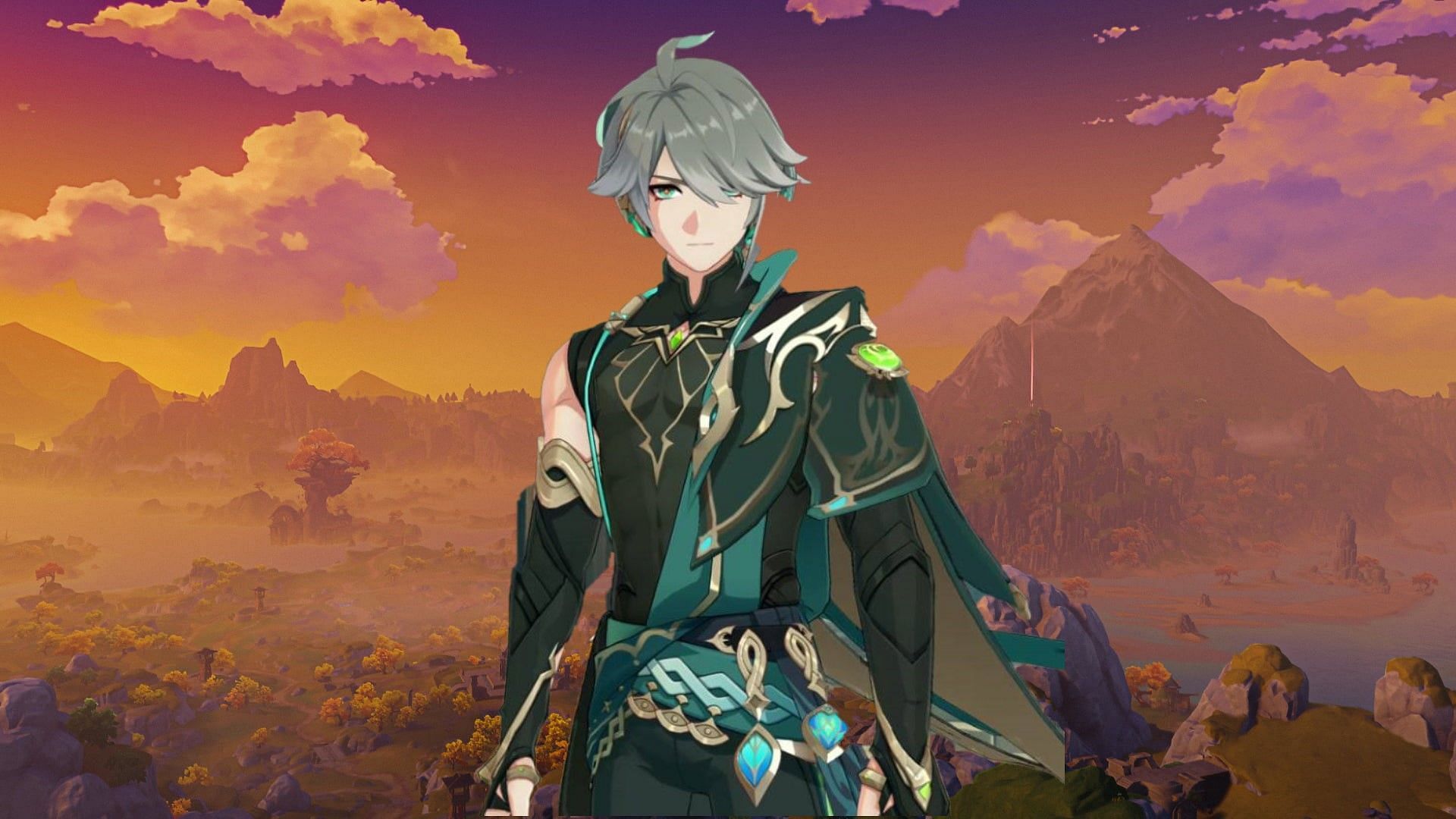 Weapon: TBA | Element: Dendro
Al Haitham is a tall man with white hair that was described as a person the Traveler meets by chance at Port Ormos, the port city of Sumeru.
He is from the Haravatat, one of the six fields of research in the Sumeru Akademiya that focuses on unveiling the secrets of the many ruins scattered all throughout the region.
Dehya
Weapon: TBA | Element: Pyro
Dehya is a fierce-looking female hailing from the deserts of Sumeru. She is also a member of the Eremites, a band of warriors who do not pledge allegiance to any nation. Instead, these characters operate as mercenaries, carrying out tasks for the highest payer.
Due to the Eremite faction having a long history within the Sumeru region, it is safe to say that she will play an important role in the introduction of the region.
Nilou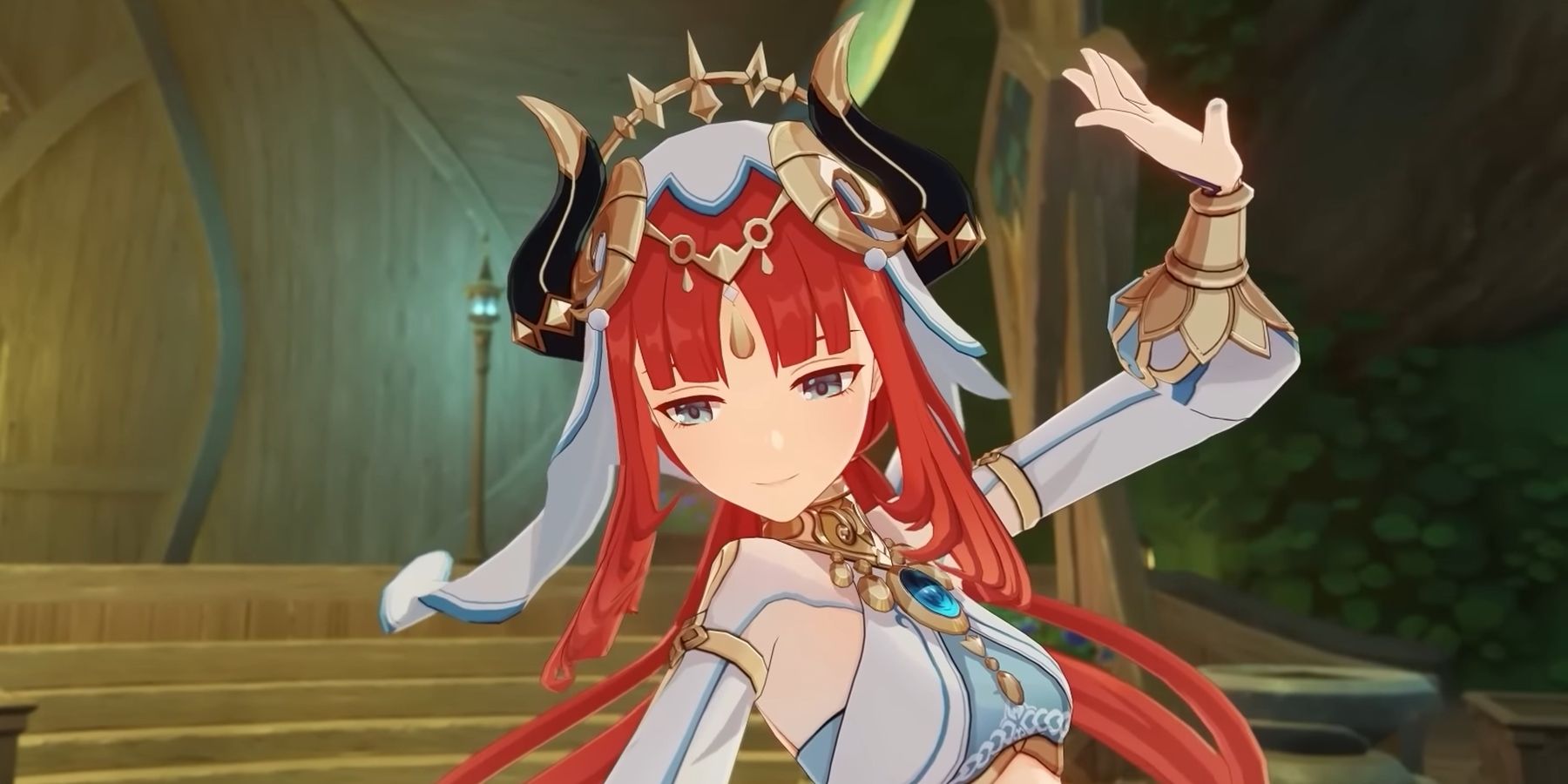 Weapon: Polearm | Element: Hydro
Nilou is a beautiful red-haired girl wearing a horned headdress and a dancer's attire. She is described as a bit of an oddity in Sumeru, as she pursues art and dance instead of the knowledge and wisdom so valued by her countrymen.
We know that Nilou is a dancer who has the ability to conjure Hydryo attacks to obliterate her enemies, but the information surrounding her involvement in Genshin Impact's wider story is still fairly scarce. In the latest Prelude to Wisdom teaser, it was revealed that she "went off the beaten path." The teaser continues, stating that, "in such a land that values rationality and wisdom as Sumeru, she instead chose to pursue art and dance."
It's hard to make out whether she is using a Sword or Catalyst, but the clip does show how Nilou douses her enemies with AoE Hydro attacks. In fact, her abilities seem to take up a large area, making it incredibly easy to apply the Hyrdo element to grouped enemies.
Nahida
Weapon: Catalyst | Element: Dendro
Finally, there is Nahida, a little girl with white hair, green eyes, and pointy elf-like ears similar to Klee. She is described as "a mysterious girl" and will be the Dendro Archon of Sumeru.
Don't let her pint-sized model fool you though ⁠— she's one of Sumeru's finest and she's going to pack a punch for sure.
Cyno
Weapon: Polearm | Element: Electro
Cyno is a scholar from Sumeru Academia, a leading institute in arcane arts and historical records.
The Sumeru scholar helps seal Collei's archon residue, which enables the otherwise ordinary girl to unleash devastating powerful abilities. In the manga, Cyno initially comes off as cold, but his willingness to help others is what makes him such a reliable character.
Cyno first appeared in the Teyvat Chapter Storyline Preview: Travail as the poster character of Sumeru and in the Genshin Impact prelude manga. While we already know that Cyno is a scholar of the Sumeru Akademiya, the teaser also revealed that he also holds the title of 'General Mahamatra'.
In real life, the Mahamatra was an "officer of morality" established by Emperor Ashoka of the ancient Indian Mauryan Empire. The real life Mahamatra were senior officials in charge of administration and justice, so we can surmise that the General Mahamatra title held by Cyno gives him a high position of power in Sumeru.