7 Games To Play If You Enjoyed Bear and Breakfast
Bear and Breakfast is an adorable management sim starring a big, furry bear who wants nothing more than to run a successful bed and breakfast. It's cosy. And when it comes to cosy games, a chill atmosphere and good vibes can often mean as much for the experience as a great game loop.
Even the most tedious tasks can be enjoyable if you're in the right mindset. Give us an idyllic countryside to explore to a soothing soundtrack, and we'll spend weeks catching bugs and tilling the soil. Or, in Hank the Bear's case, transforming an abandoned shack into a comfy tourist trap.
After wrapping up Hank's woodland adventures, you're probably craving a new game that will warm your heart and give you the fuzzies. Luckily for you, there are a bunch of them. Read on for some of the best games to play if you enjoyed Bear and Breakfast.
1.  Cat Cafe Manager
Cat Cafe Manager combines cat adoption with a restaurant sim to create a winning combo that cosy game fans will adore. After leaving the big city for the calm and quiet of rural town life, you set out to fulfil your dream of running a cat cafe.
Building up a business, accommodating local clientele, taking in super-adorable animal friends—all of that should sound pretty familiar if you've played Bear and Breakfast. Fans of Hank the Bear's entrepreneurial exploits will find a lot to love in Cat Cafe Manager.
To check out our full review of Cat Cafe Manager click here.
2.  Cozy Grove
In Cozy Grove, you play as a "spirit scout," a sort of boy-slash-girl scout trained to help lost spirits pass on to the next life. To do so, you'll have to complete odd jobs for the spirits trapped on the titular Cozy Grove, a haunted island that's notoriously difficult to purge.
Much like Animal Crossing, Cozy Grove is the type of game that's meant to be played in bite-sized sessions every day. You hop in, do a few quests, and then put the game away to do it all again tomorrow. Cozy Grove doesn't ask for more than a half hour to complete daily tasks and catch up with its charming cast of bear ghosts.
For our beginner's guide to Cozy Grove tab open our article here.
3.  Stardew Valley
Any self-respecting cosy game fan has already played ConcernedApe's Stardew Valley, so consider this a reminder if you haven't.
Stardew Valley is an endlessly charming farming simulator that plays like a more modern, polished Harvest Moon. That's quite the feat considering it was largely developed by a one-man team.
Although there are a thousand things to do, Stardew Valley doesn't force you to do any of them. You're free to explore the forests, waste away your time fishing, or plant crops. It's low-stakes gaming; a getaway from the hullabaloo of the real world.
4.  Sky: Children of the Light
This chill platformer by thatgamecompany feels like an expansion on the concepts and mechanics first explored in their previous game, Journey. Sky: Children of the Light is a meditative experience with a less-is-more approach to interplayer communication.
Chat is limited and there is no VOIP, yet zipping through clouds and hopping between islands just feels more satisfying with a companion. With almost no means for complex conversation, something as simple as holding virtual hands feels real and meaningful.
Sky: Children of the Light is beautiful and touching with almost no words. It's more of an experience than a game (there isn't much gameplay to Sky, at all), but it's free-to-play, so you lose nothing by giving it a chance.
5.  Animal Crossing
For the uninitiated, Animal Crossing is a series of sim games in which players live and work in a world inhabited by virtual animals. It's the definition of cosy gaming, with relaxing gameplay and adorable characters to make friends with.
While the gameplay is basic and largely unchallenging, the heart of Animal Crossing lies in the interactions with the animal townsfolk. Every player has their own funny stories about the odd interactions and crazy conversations they've had with villagers.
Which Animal Crossing game should you play? You could pick any of them and have a cosy good time, but you'll probably want to go with New Horizons, which was released in 2020 for the Nintendo Switch.
6.  Spiritfarer
In Spiritfarer, your job is to comfort spirits so they can move on to the next life peacefully. It's a beautifully written game, with characters and moments that will stay with you, even long after you've finished.
Each spirit you meet has its own traumas and unfinished dealings from when they were alive. You'll get to know them intimately as you help them find closure with their traumas, which makes it all the more painful when you ultimately have to say goodbye.
Spiritfarer is a potpourri of genres that come together surprisingly well. There's some RPG farming and crafting, Metroidvania-like platforming and area design, dialogue and interactions inspired by visual novels, and even some light digital pet mechanics, all wrapped up in a stunning 2D illustrated aesthetic.
For all our Spiritfarer guides be sure to check it out here.
7.  Coffee Talk
Coffee Talk is a visual novel that tells several heartfelt and touching stories about the people who frequent the cafe you work at. In between the warm conversations and the pouring out of hearts, you sometimes fulfil drink orders.
The customers' relationships with you and each other form the compelling core of this indie experience. Conversations are nuanced and creative. You really get the sense that these are people with a shared history and familiarity.
Fans of Bear and Breakfast's chill atmosphere will fall in love with the characters and stories in Coffee Talk. It's warm and calming, thoughtful and often philosophical, and a treat for anyone who just wants to sit down and hear some stories over a cuppa joe.
Conclusion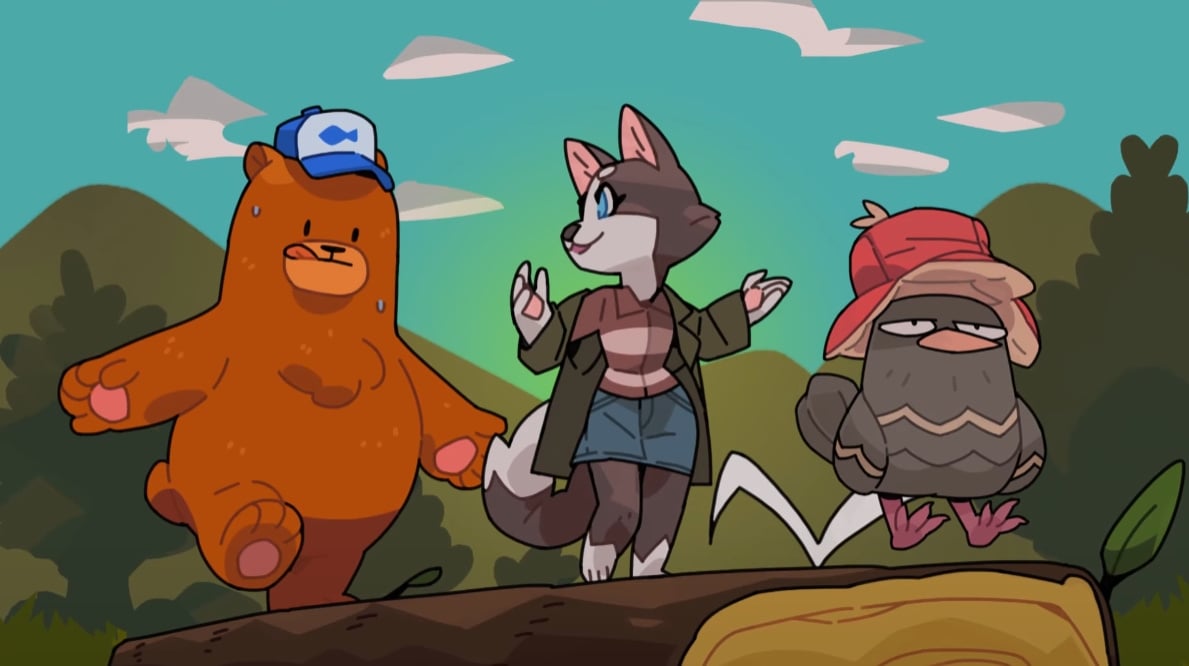 From visual novels to farm sims, we've covered some of the most popular and cosy games out today (and a few underrated gems, too). But that's only the tip of the iceberg. There are hundreds of charming and relaxing video game experiences out there for you to discover. At the very least, we've offered a starting point for you to get your search underway.
This article was an original contribution by Sarah from the site OffGamers. Check out the site for all your gaming needs!
Tagged:
animal crossing
animal crossing new horizons
armor games studios
bear and breakfast
cat cafe manager
coffee talk
cozy game
cozy grove
gummy cat
indie game
journey
nintendo switch
sim management
sky children of the light
spiritfarer
stardew valley
top 10 list