Yoodo the Malaysian digital mobile telco service has partnered with The Pokémon Company to introduce the Pokémon Unite Malaysia Open 2022.
This free-to-play MOBA has currently 70 million downloads worldwide across all available platforms. And is the first tournament of its kind to reach our shores. Details about the tournament are scarce at the moment, but Yoodo has announced that the tourney will have a prize pool of US$20000 (~RM84000).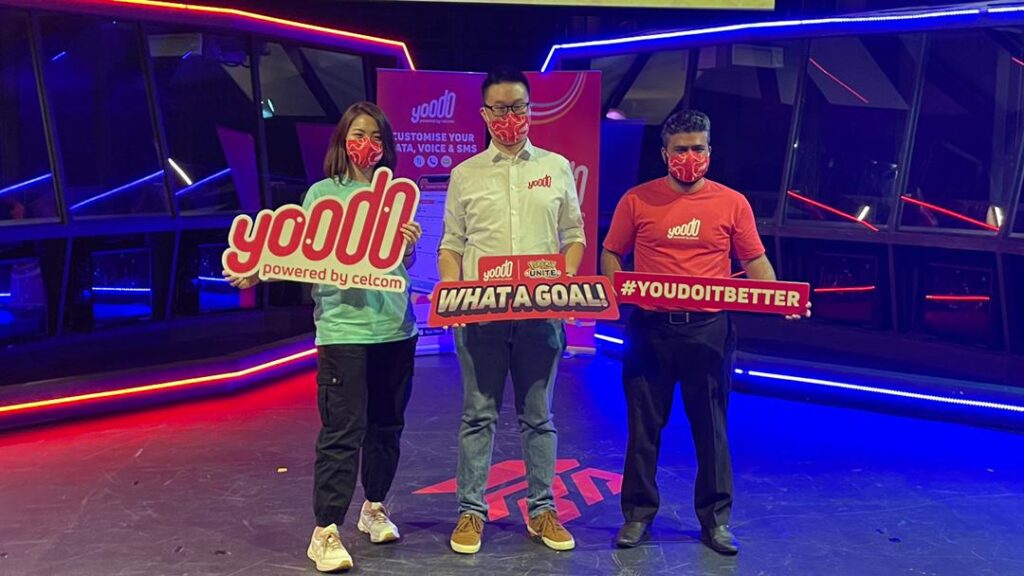 Registrations will open on the 27th of July and will stay open until the 30th of August 2022. The event itself will happen on the 10th of September.
"Pokémon Unite is more than an individual game, but is a game that allows teams to participate together. We hope that the upcoming tournament will provide a platform for more Malaysian esports players to shine, furthering our dedication to supporting talents from the grassroots," he said.

Chow Tuck Mun, Head of Yoodo
In conjunction with the tourney, Yoodo has announced that it will be launching data add-ons for Pokémon Unite. The company hasn't exactly announced the details for this add-on but we assume it'll be similar to their current game add-ons now. Which are an additional RM1 for 20GB of data for specific games. Yoodo currently offers these add-ons for PUBG, COD, Mobile Legends and Arena of Valor. More details on this will be announced in August.
All that being said, we can probably expect Yoodo to make another announcement in August. This next one will hopefully have more details on the structure of its Pokemon Unite tourney.