The Umbrella Academy – Sparrow Academy Explained (Updated)
The Umbrella Academy season 2 launched on Netflix last week and it's been a rollercoaster of emotions. After recovering from plot twist after plot twist I'm now left with so many questions. So before I get into this one just watch out for spoilers if you haven't finished watching the whole season. And if you're new here be sure to play catch up and check out our Umbrella Academy Explained article.
[Article Update 7th June 2022: With additional casting and character info]
– – – SPOILER WARNING – – –
The End of Season 2
We've spent a lot of Season 2 messing up 1960s Dallas and trying to get back to present-day 2019. When we do make it back however we realise that not everything is as we left it. The Umbrella Academy is no more, instead, there's the Sparrow Academy. We see the silhouettes of five people, a floating green box, and a seventh person who looks just like Ben. Oh and daddy Sir Reginald Hargreeves is alive.
The Sparrow Academy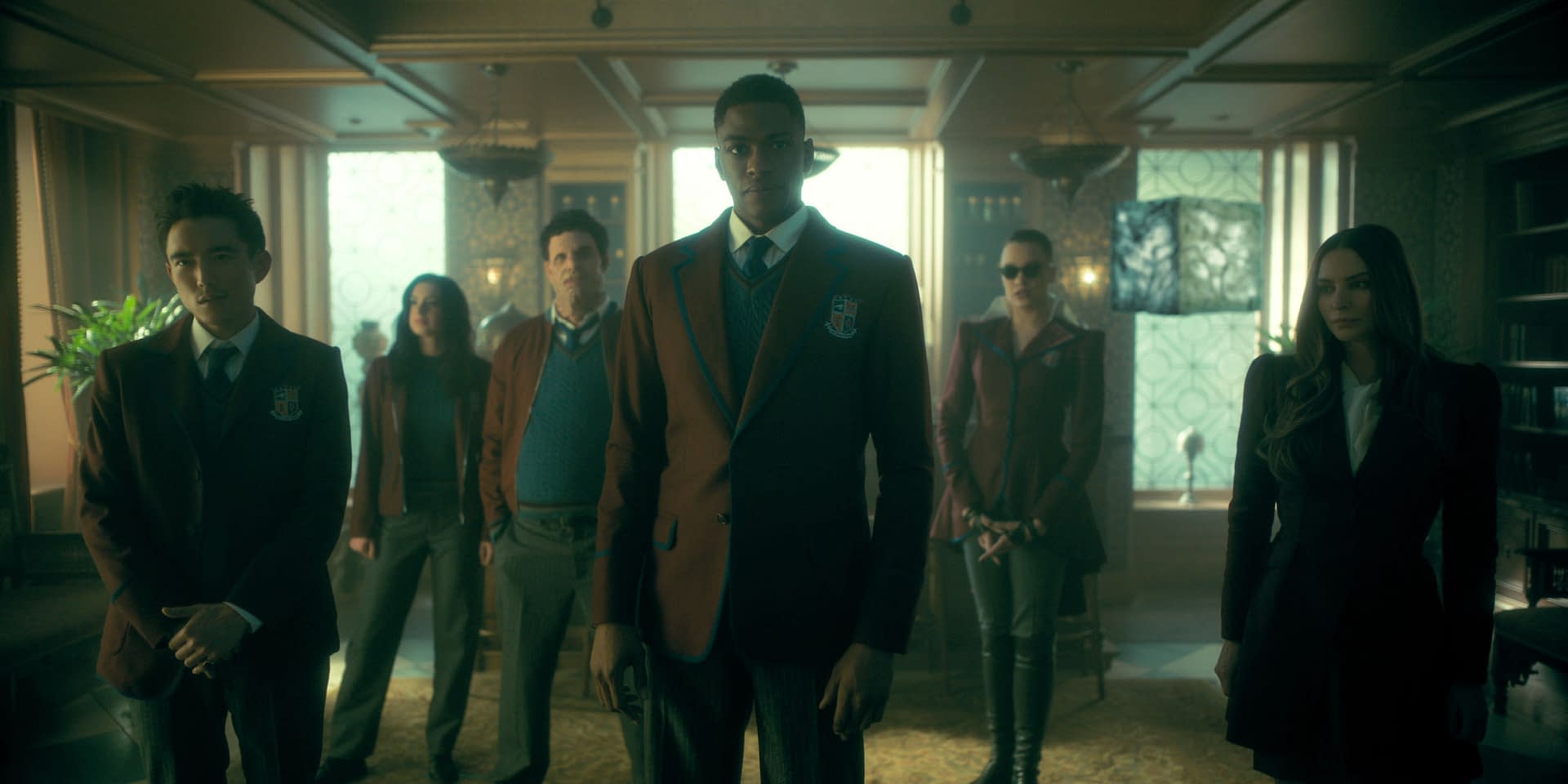 It turns out that Sir Reginald Hargreeves meeting his future children in the '60s had a bit of an impact on him. So much so that he chooses completely different kids for his academy creating a reality different from the ones the original Umbrella Academy members grew up in.
At the beginning of The Umbrella Academy, both the show and comic, we were told about 43 children with extraordinary powers being born at the same time to mothers who hadn't previously been pregnant. Sir Reginald adopted seven of them, and now it looks like he's adopted six different ones. Not including Ben. Let's meet them.
The Sparrows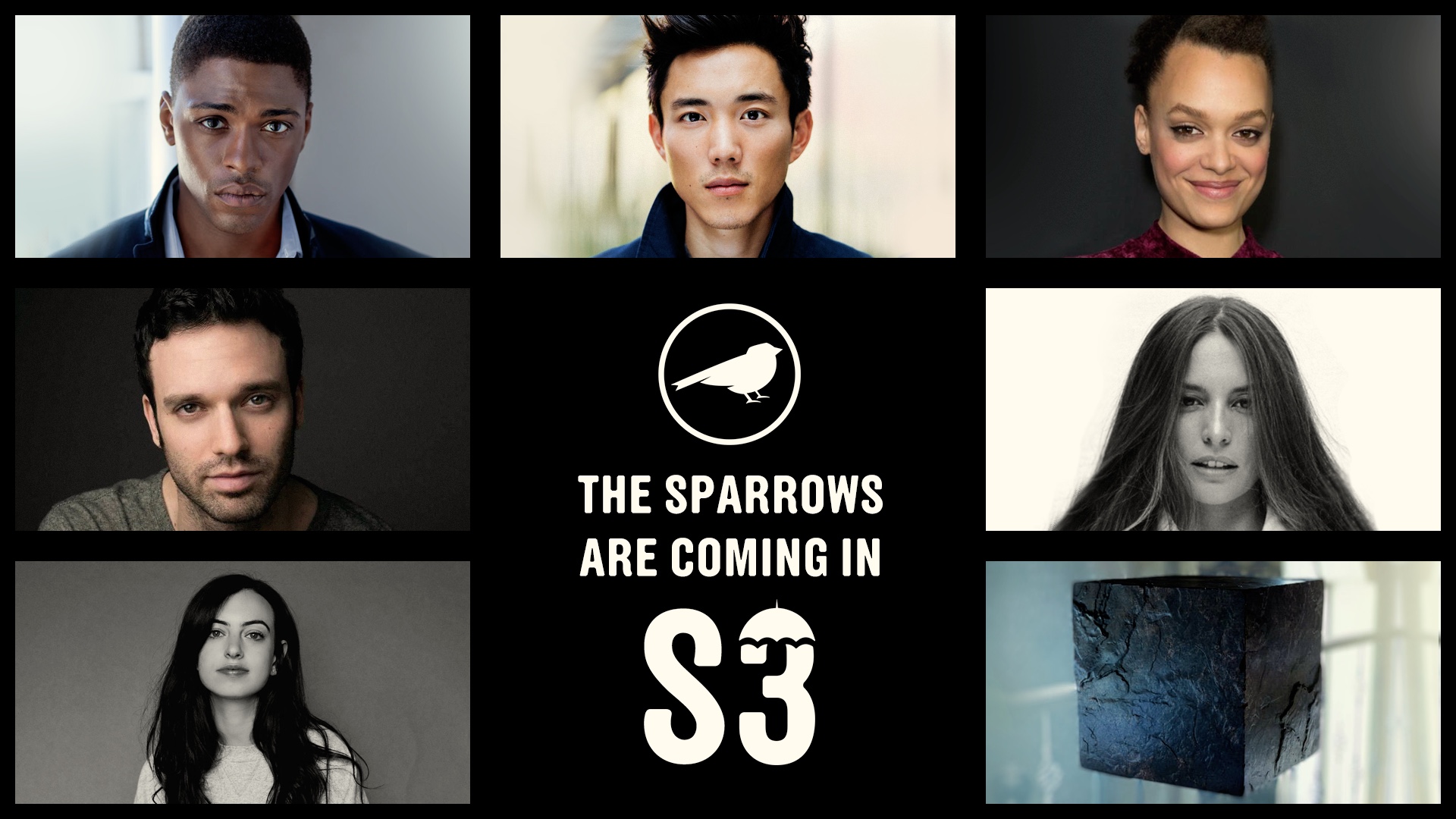 Sparrow One – Marcus (Justin Cornwell)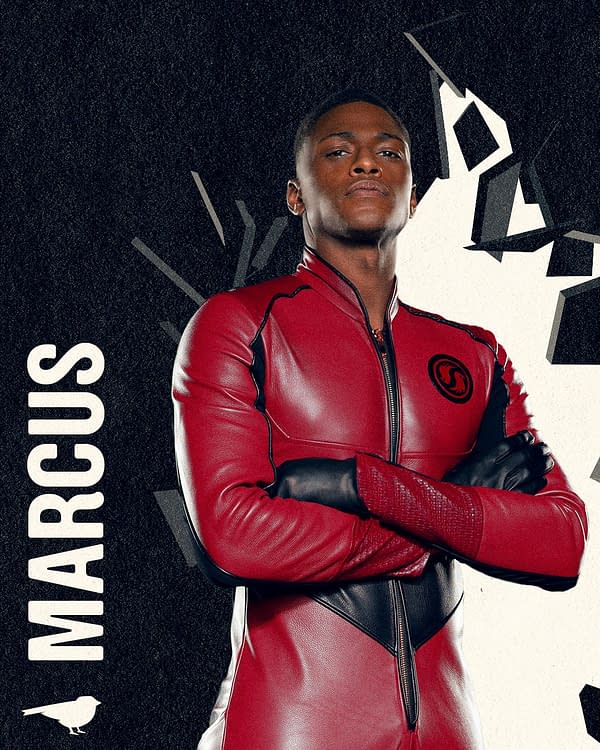 "A charming, chiselled, colossus. Honest, virtuous, and demanding, Marcus keeps the family together. Graceful but lethal, calculated but compassionate, he is as smart as he is strong. Marcus is disciplined, rational, and in control. He oozes confidence and leadership without ever having to raise his voice."
Special Ability – Super Strength
Sparrow Two – Ben (Justin Min)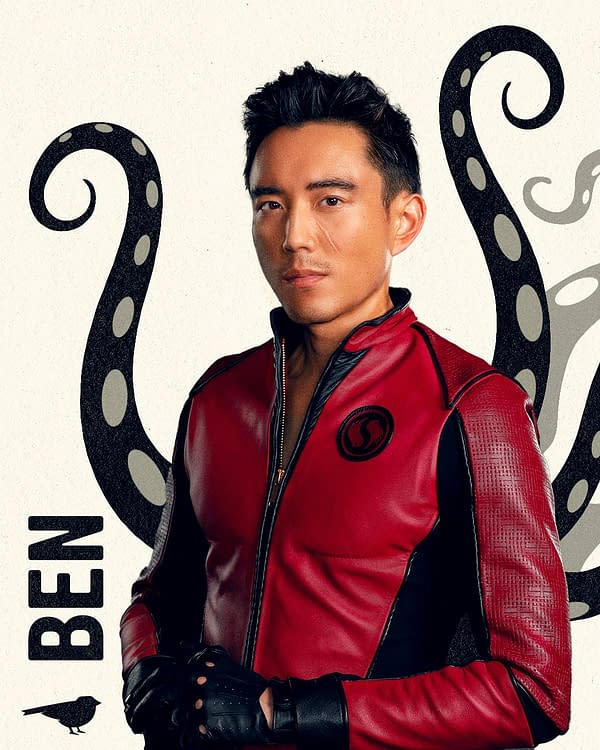 Not to be confused with the Ben Hargreeves of The Umbrella Academy, this Ben seems to be a lot darker and a bit more angsty than his dead counterpart. This new Ben has been described as a "Machiavellian tactician" who is ruthless and ambitious. Ben is the Number Two of the Sparrows and he sounds like he would be willing to do anything to become Number One. That's going to be quite the change from the sweet ghost boy we've known so far.
Special Ability – Unsure if it's the same as the original but if it is, he can summon inter-dimensional monsters from underneath his skin.
Sparrow Three – Fei (Britne Oldford)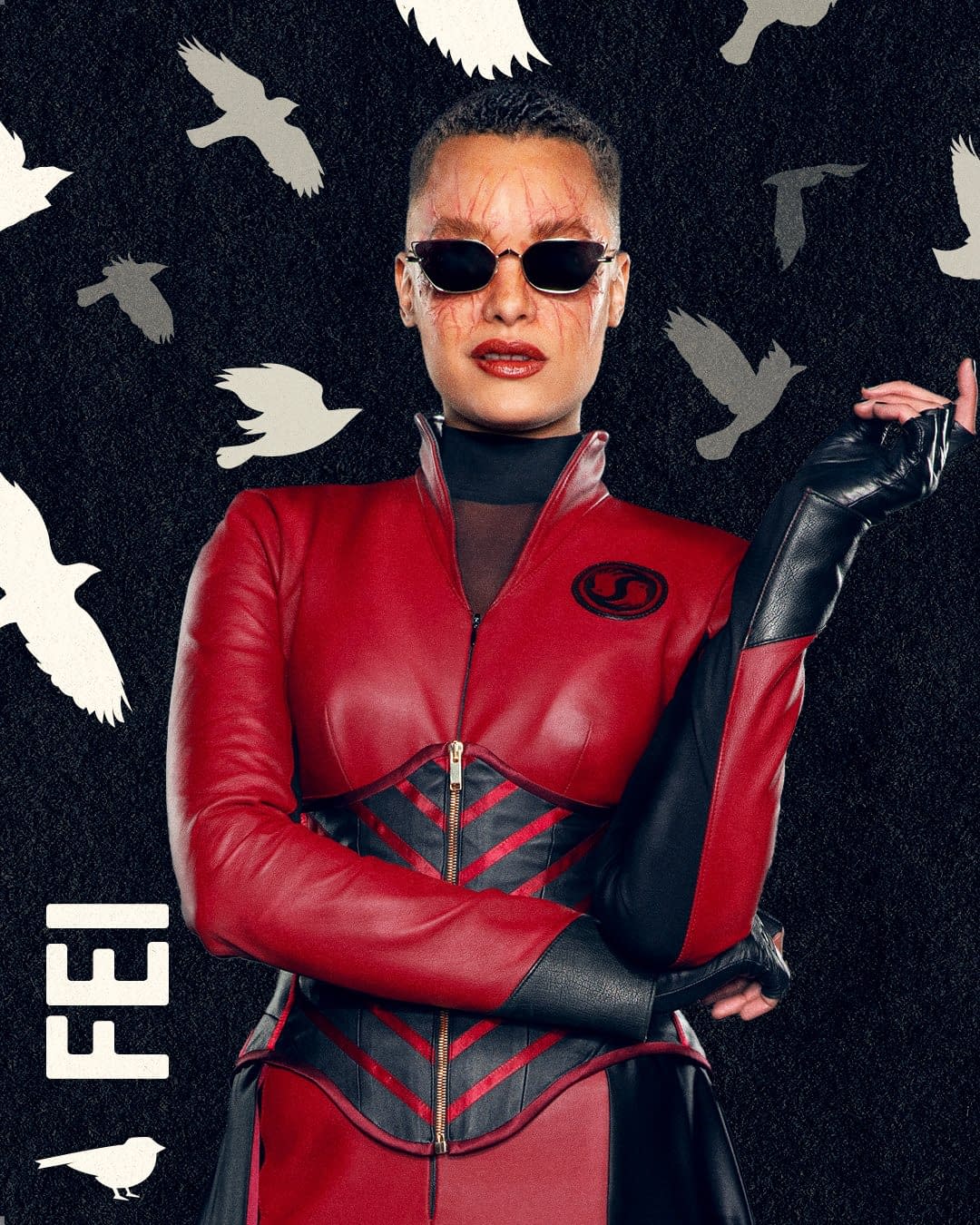 "Fei sees the world in a special way. She comes across as a misanthrope who would rather be alone than spend even a second with you. But truth be told, Fei wishes she had a friend. Most of the time, Fei is the smartest person in the room and is willing to work things out. But if you cross her there's no looking back because Fei won't stop until the job is done."
Special Ability – Turn into a flock of ravens? Laser eye beams? Both?
Sparrow Four – Alphonso (Jake Epstein)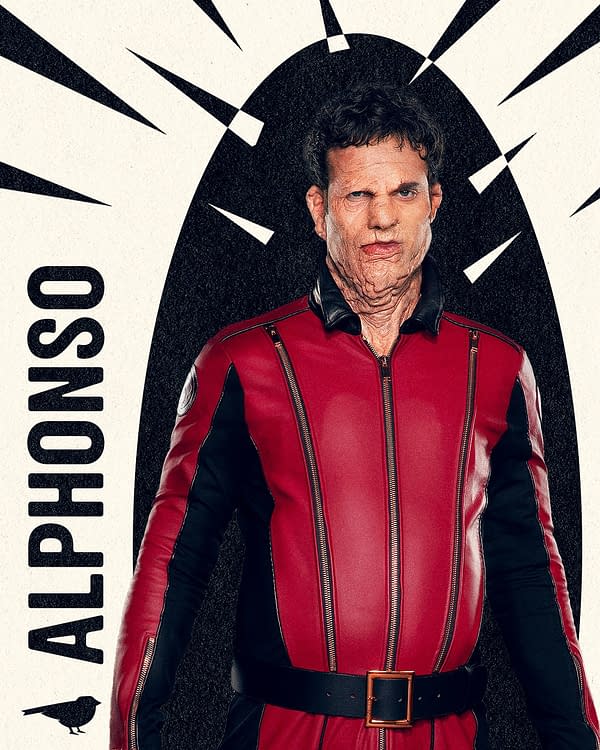 "Years of crime-fighting have left his face and body with countless visual reminders of his battles. To compensate, Alphonso is armed with a caustic and biting sense of humour. The only thing he likes better than verbally battering anyone foolish enough to get in his face is a good pizza and a six-pack of beer."
Special Ability – Pain Transference. He can inflict harm and pain on others by doing damage to his own body.
Sparrow Five – Sloane (Genesis Rodriguez)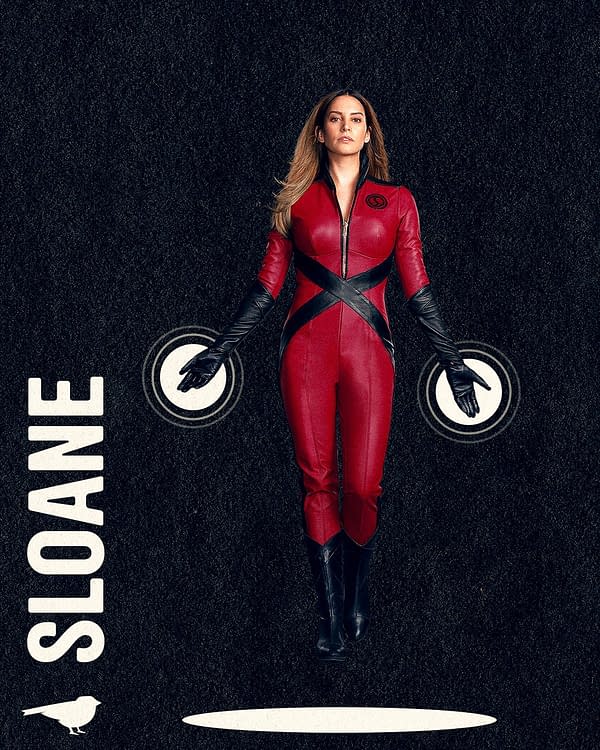 "A romantic and a dreamer who feels a higher cosmic calling leaving her eager to see the world and experience a life beyond her upbringing. But obligations to her family keep Sloane tethered to the Academy, as does her fear of crossing the family line. But Sloane has plans… and one day she might just be brave enough to act on them."
Special Ability – Sloane Hargreeves doesn't have any ability indicators. Potentially healing? As indicated by the comics.
Sparrow Six – Jayme (Cazzie David)
"Jayme is a loner hidden under a hoodie. She doesn't say much because she doesn't have to. Jayme has a fear-inducing snarl. Catch a glimpse of it, and you'll run across the street to avoid what follows. Smart and sharp as a knife, she spends most of her time hanging with Alphonso, her only friend."
Special Ability – Fear inducing snarl?
Sparrow Seven – Christopher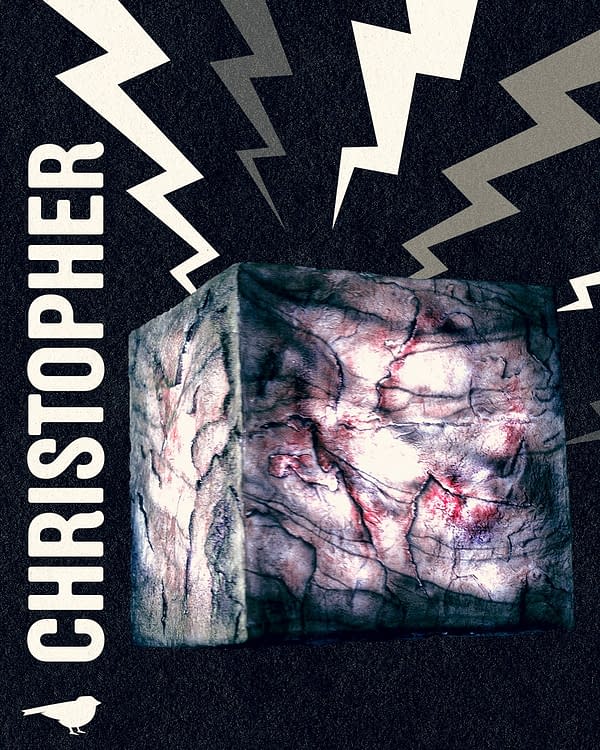 "Christopher is a telekinetic cube of unknown origin. He can turn the room freezing cold and induce paralyzing fear. He acts as the Sparrows' consulted oracle who hands out incredible advice and serves as the family mediator. Trustworthy, loyal, and is treated by the Sparrows like any other sibling, Christopher is a force to be reckoned with."
Special Ability – Able to manipulate temperatures and telekinetically induce paralyzing fear.
What Is The Sparrow Academy For?
Gerard Way is still in the midst of writing his fourth novel entitled The Sparrow Academy. So we can only guess right now the intentions of this Academy. It's unclear now how Reginald plans to use them and whether it's for good or evil.
The name change as well is a bit confusing, since the Umbrella Academy was named for the umbrella factory where Hargreeves set up shop shortly after arriving on Earth many decades before the show began. Hargreeves was still operating out of this same umbrella factory in 1963, so it's curious that the academy doesn't bear its name.
In the meantime, we're also left to wonder about what happened to Luther, Diego, Allison, Klaus, Five, and Vanya in this timeline.
To read more about The Umbrella Academy Season 3 coming to Netflix on June 22nd be sure to check out our other article here!
Tagged:
1960s
1960s Dallas
adam godley
aidan gallagher
allison hargreeves
alternate reality
alternate universe
au
ben
ben hargreeves
cameron britton
colm feore
comic
comic book
dark horse
diego
diego hargreeves
ellen page
emmy raver-lampman
gerard way
graphic novel
hazel
john magaro
kate walsh
klaus
klaus hargreeves
Lila
luther
luther hargreeves
netflix
number 1
number 2
number 3
number 4
number 5
number 6
number 7
pogo
robert sheehan
sir reginald hargreeves
spaceboy
Sparrow Academy
superhero
superhero comic
temps aeternalis
The Comission
The Handler
the horror
the kracken
the monocole
the rumor
the seance
The Sparrow Academy
the umbrella academy
the white violin
time travel
tom hopper
TV
tv series
umbrella academy
vanya hargreeves