Nivalis – Cyberpunk, Cloudpunk Life Sim Spinoff
The last week has been jammed full of gaming shows. I've barely had enough time to be excited enough to absorb everything that's going on. But once I saw the Nivalis trailer I knew I had to write about it.
ION Lands, developers of the critically acclaimed Cloudpunk are making a spinoff game based in the same world. If you haven't played Cloudpunk, then you're definitely missing out because it's one of the best homages to the world of cyberpunk that we've had in a while.
Cloudpunk places you in the shoes of a delivery driver in the megalopolis of Nivalis. It's there that we're introduced to the neon rain-splashed workings of the megacity scape. There are unscrupulous humans, there are androids and AI, designer drugs, murders, bombs and just people living at the forefront of technology struggling to survive.
Nivalis brings you back to that harsh world and lets you live through your own cyberpunk story. Playing as one of the millions of ordinary, insignificant, downtrodden citizens. You'll start your journey at the bottom of the food chain and slowly make your way up from there. Will you be able to survive in Nivalis?
From Cab Driver To Food Stall Owner
Even with hover cars, AI, androids and the best of mankind's technology, Nivalis is far from an easy city to make a name for yourself. Gangs infest the city streets, soulless corporate entities want to exploit every piece of you for profit, and best of all, the city could easily collapse at any minute with terrible infrastructure. Yet here you are, ready to make a life for yourself.
In Cloudpunk you played as an insignificant delivery driver. Now in Nivalis you'll play the role of an even more insignificant food stall owner. It's a harsh life but everyone's got to eat. You'll start off small finding the right recipes and growing your own ingredients to save money. And if you handle your business well you can transition to owning a bar, a nightclub and even the entire night underbelly of Nivalis!
If you want to water down your drinks to get those extra dolla bills we won't be telling anyone.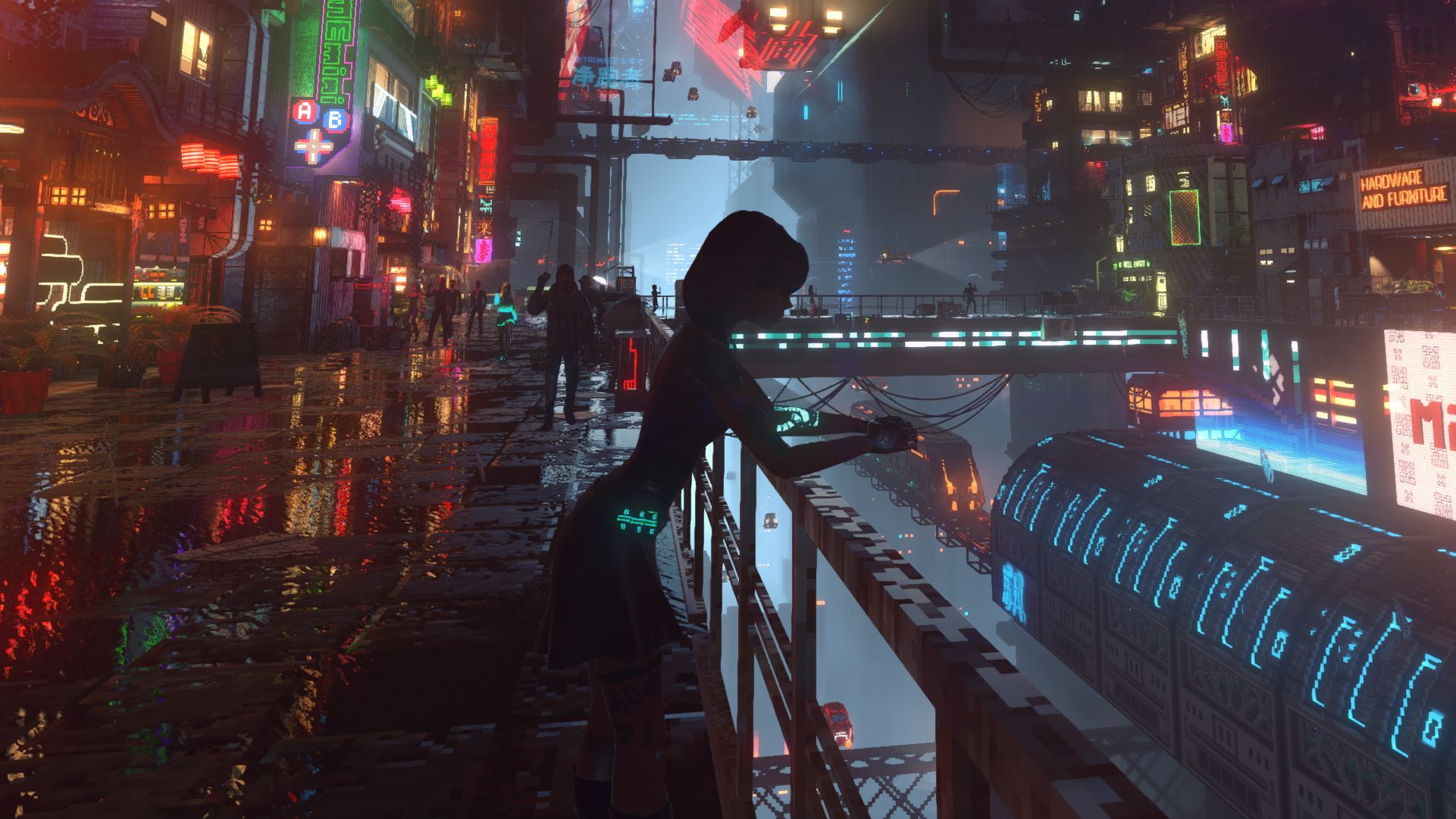 Of course life in Nivalis isn't just all racking up the dough. You'll be able to explore the world, decorate or upgrade your home, take the day off and go fishing, make some friends and follow their stories. If the side stories are anything like they were in Cloudpunk then you're in for a wild ride.
"We are aiming to create a slice-of-life simulation in a cyberpunk world, which you are an integral part of". "You start with a single noodle stand and expand to restaurants, bars and nightclubs, making deals, farming your ingredients, fishing down by the docks and experiencing the stories of all the people you meet."

Marko Dieckmann, Studio Head of Ion Lands
Nivalis Launch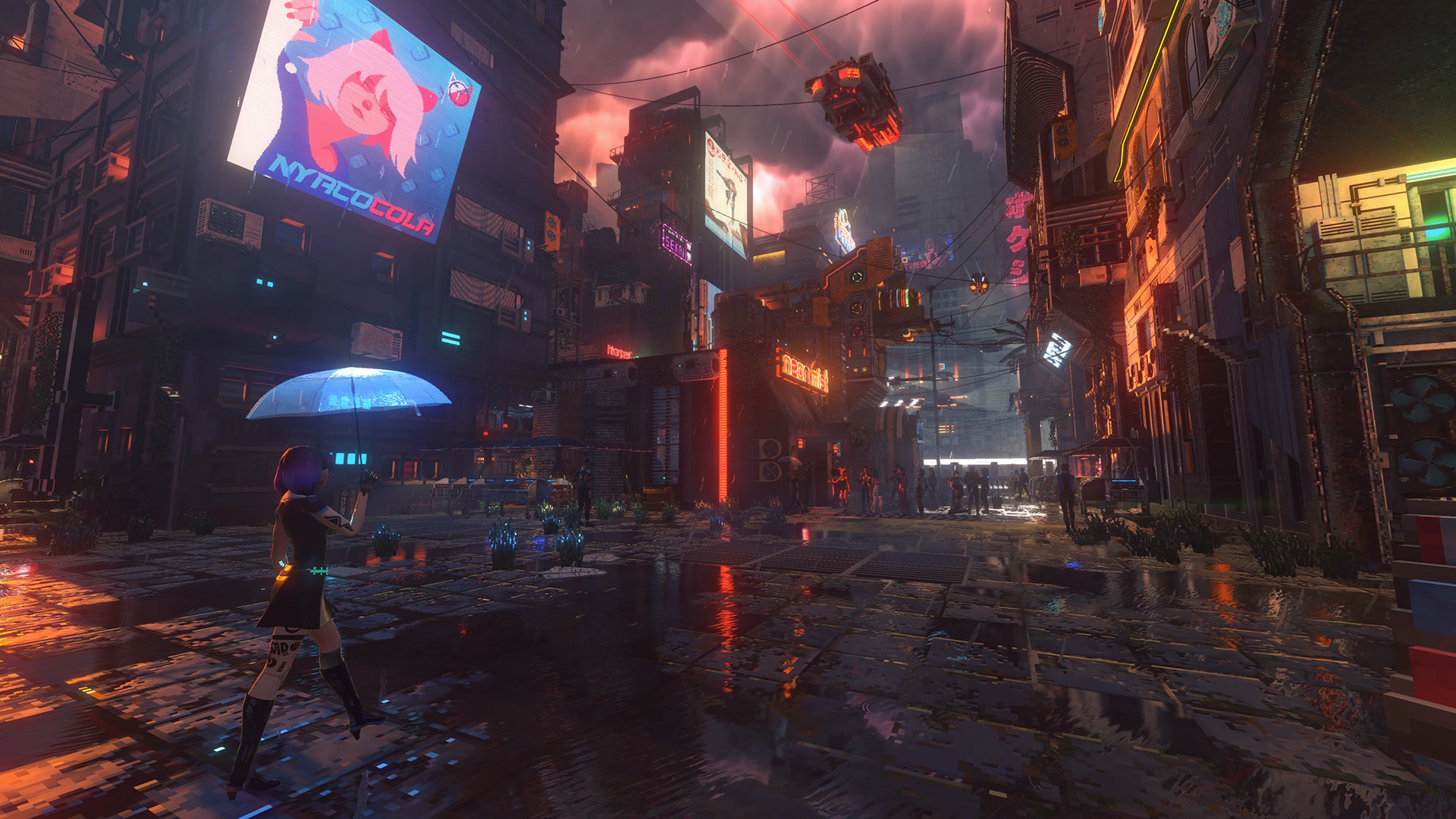 Nivalis by ION Lands will be working with 505 Games to bring this cyberpunk slice-of-life sim to Steam. And is available to wishlist on Steam and the Epic Games Store now.
While Nivalis showed off quite a bit of gameplay and in-engine footage during the PC Gaming Show, ION Lands currently doesn't have a release window for the game set. Judging by Cloudpunk's direction expect to see the game hit console storefronts at some point following launch.
Tagged:
505 Games
cloudpunk
cyberpunk
indie game
indie game developer
ion lands
marko dieckmann
nivalis
pc game
pc gaming show