Lost Twins 2 – Delightful Miyazaki Puzzle Game
Anything inspired by the world of Studio Ghibli and Hayao Miyazaki-san immediately fills you with a sense of dreamlike wonder. The same is true for Lost Twins 2 developed by Pakistani indie game developer Playdew.
The game follows twins Abi and Ben who have been separated into a different world. You'll need to take each twin through their journey, exploring each world and hopefully reunite them together. Guided by the magical bird Fenghuang. Explore, discover and utilise the game's signature puzzle mechanics in this unique adventure.
I don't know if any of you have played Double Fine's Broken Age back in 2014 but this game has me reminiscent of that.
Lost Twins 2 Game Mechanics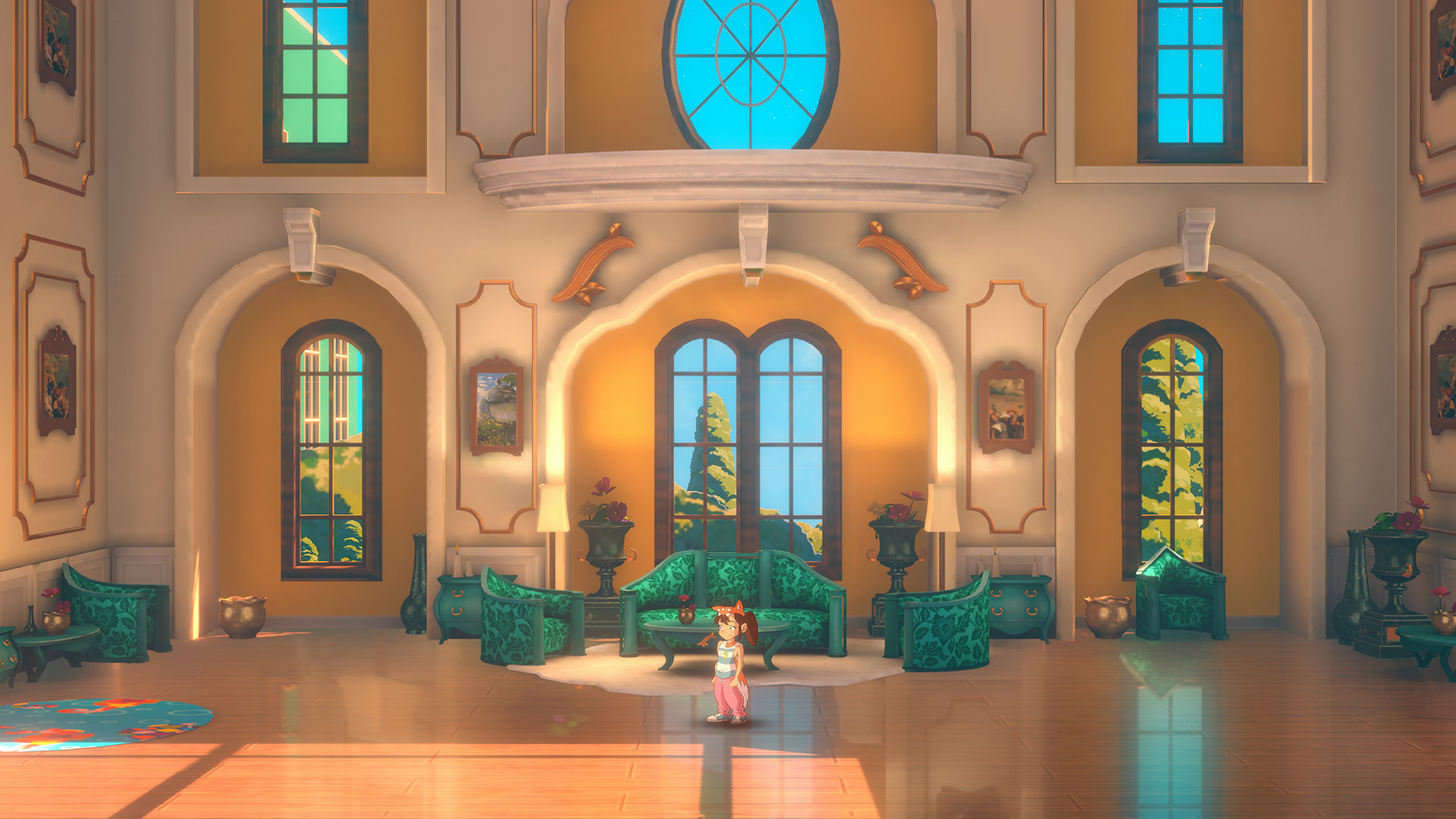 Lost Twins 2 is a gorgeous game that will have you exploring and even changing the shape of the world you're in, in order to solve the puzzles. The goal of the game is to delight all players with a gameplay experience that is nestled in discovery. There are no timers, no enemies, no deaths, not even any dialogue – just a poetic, visually breathtaking world full of puzzles.
As with most platformer puzzle games, expect to move objects around, click buttons and reach hidden places. But in Lost Twins 2 you can also shape pieces of the world to where you need them to be.
Inspired by Miyazaki, the art style merges soft, painterly backgrounds with simplified, memorable characters and fluid animations. Each frame is crafted meticulously with pride – specific lighting techniques, thoughtful composition, and immense attention to detail mean that every single moment you'll spend playing will be a feast for the eyes. The original musical score is atmospheric, soothing, and thematic to complement the art style.
Lost Twins 2 Wishlist It For 2022
Lost Twins 2 while still in development already has a list of notable accolades to its name. The game has won the PRO PC game of the year at the GDWC 2021 (Game Development World Championship). And it was the finalist for the best puzzle game at TIGA in 2021. As well as winning the Best of the Show award at Hamburg Games Conference earlier this year.
There's no official release day yet, you can wishlist the game on PC – Steam now.