Demonschool – Is A Persona Inspired Tactics RPG

Love Persona? Want to go harder? Then you'll need to keep an eye on Demonschool.
Demonschool was revealed at the PC Gaming Show as a school-life tactics RPG reminiscent of Persona with a good does of Shin Megami Tensei sprinkled within. Developed by Necrosoft Games and published by Ysbryd Games (those guys from World of Horror). Demonschool will look all too familiar to Persona fans but the gameplay will be bringing a fresh spin to your ordinary classroom activities.
In Demonschool you're attending a "prestigious" university as freshman Faye, the last living heir of a legendary demon-hunting family. Where you'll need to balance stopping an impending apocalypse with living life as a teenage student.
Faye and her new band of misfit friends get shunted toward supernatural investigations. A woman who lost her face? A summoning ritual in the cemetery? Mailer Daemons!? The underworld inches ever closer to the world of humanity… college is hell!
Tactical Gameplay
As Faye it's up to you and a bunch of rag-tag students, to close the breach between the human and demon worlds. Expect smooth, fast-paced tactical combat where movement equals damage and decisions can be rewound.
Combat plays like a streamlined isometric tactics game. Players plan the moves of their team of students of 4 students. You select a character, choose a direction, and they'll interact with whatever's on that path. Hit action and watch them attack enemies and buff friendlies.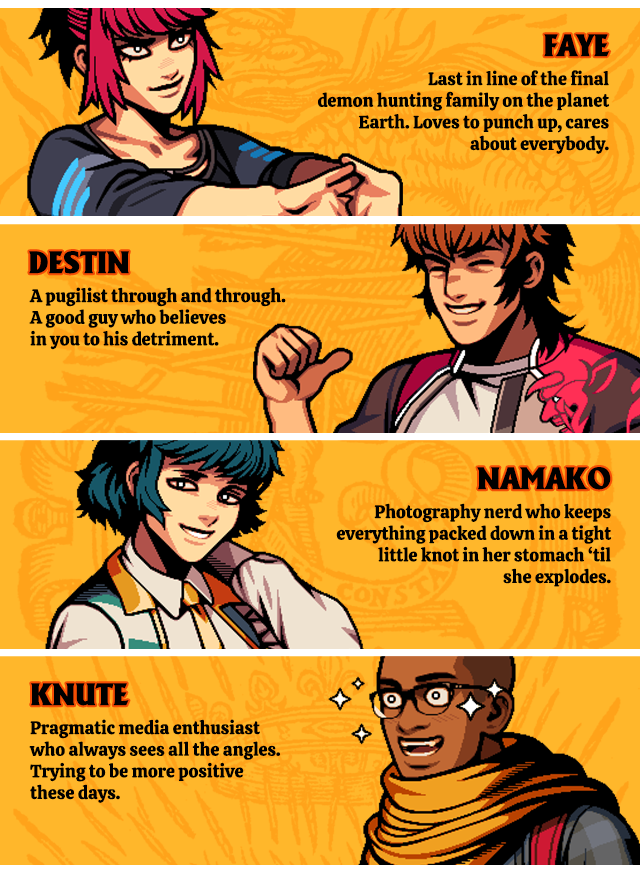 Each student has their own moveset and abilities that can be combined. Destin, a hot-blooded fighter, can knock foes forward into Namako's debuffing dash, and damage dealers like Faye benefit from shrine keeper Knute's helpful wards. Adjust strategies for monolithic bosses and unusual battlefields, bucking genre conventions.
High School Simulator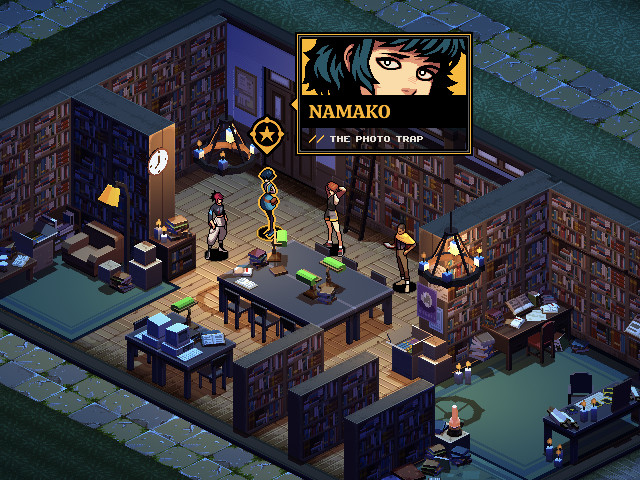 Outside of combat aka the Persona factor, you'll be able to live life through an ordinary school semester. You'll need to do this to unlock new combat options by going to class or engaging in extracurriculars. You can even befriend or romance fellow classmates and explore a town full of lovable eccentrics.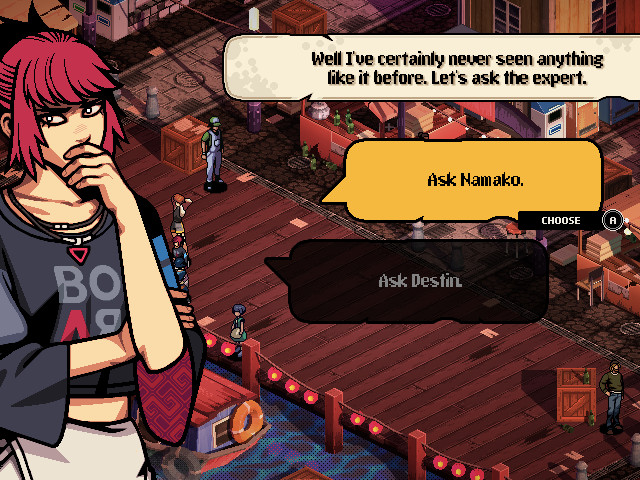 Choose what to study, and who your friends are, develop your team's skills through class schedules, and acquire new allies with side quests. You can "Foster friendships or fiery romances between them all", says the developer, with various different endings depending on the path you choose.
Demonschool
Demonschool is a new-style tactics RPG where motion equals action. Defeat big weirdos in between the human and demon worlds as Faye and her misfit companions, while navigating university life on a mysterious island.
Demonschool arrives on Nintendo Switch, PlayStation 5, PlayStation 4, Xbox Series X|S, Xbox One, PC, and Steam Deck in 2023. You can wishlist on Steam today!
Tagged:
demonschool
faye
necrosoft games
pc gaming show
persona
rpg tactics
shin megami tensei
Summer of Gaming
ysbryd games