Coral Island Announces Their Release Date!
We've been following the progress of Coral Island for the last two years! And this year we finally have a release date for this highly anticipated farming and life sim.
Coral Island is a farming sim akin to Stardew Valley and Story of Seasons but this is one that we're really looking forward to because not only is it set in Southeast Asia, but the gameplay elements will focus on environmental impact. And we all love a green game.
Developed by Indonesian indie studio Stairway Games (SWAG). Coral Island is their way of spreading the message of positive environmental responsibility. The game was successfully funded on Kickstarter in 2020 for a total of USD1.6 million. It also sits high on our list of games to play if you love Stardew Valley.
Now, the life and farming sim game Coral Island has announced that it will be entering Early Access on Steam on October 11th 2022.
Game Synopsis
It's time to leave big-city life in Pokyo behind and start a new chapter of your life on Coral Island!
Be who you want and create the idyllic farm of your dreams, where you'll tend crops, nurture animals, and build a bond with the natural world around you. Help revitalize the nearby town and its surrounding coral reefs, and forge relationships with a vibrant community of more than 50 fellow people who call Coral Island home.
Farm. Decorate. Craft. Explore. Relax. Your future—and the future of Coral Island—is what you make of it.
Coral Island Gameplay
We've explored some of the gameplay features more in-depth in our article here. But here is a summation of the things that you can look forward to doing on Coral Island.
Farming
Transform your overrun land on Coral Island into a lush and lively dreamscape—you decide what to build, what crops to grow, and which animals you'd like to tend. There are 75 different varieties of plantable crops, plants, and fruit trees.
Restore The Island
Make Coral Island a better place for everyone! Take part in community projects to liven up the town, expand the local museum, and discover how to restore heritage sites. Increase the town's rank and your community will thrive!
Island Living
Island living has a lot of perks, including being just a stone's throw away from fun activities like hunting for insects and catching fish. Or go diving to restore the coral reef or mine precious gemstones in the cavern. Whatever you decide to do, you'll find loot to hone your tools and upgrade the quality of your livestock and crops.
Write Your Own Story
There's more to Coral Island than just farming. Spend your days exploring, find that special someone in town to date or even build a life together with. Help the island, save the seas, and brave monster-filled caverns. Or get to know the 50+ characters from all walks of life who live on Coral Island.
When you're not farming, spend your days exploring, or find that special someone in town to build a life together. Save the seas, brave monster-filled caverns, or focus on perfecting your farm. It's all up to you.
Fall In Love, Or Not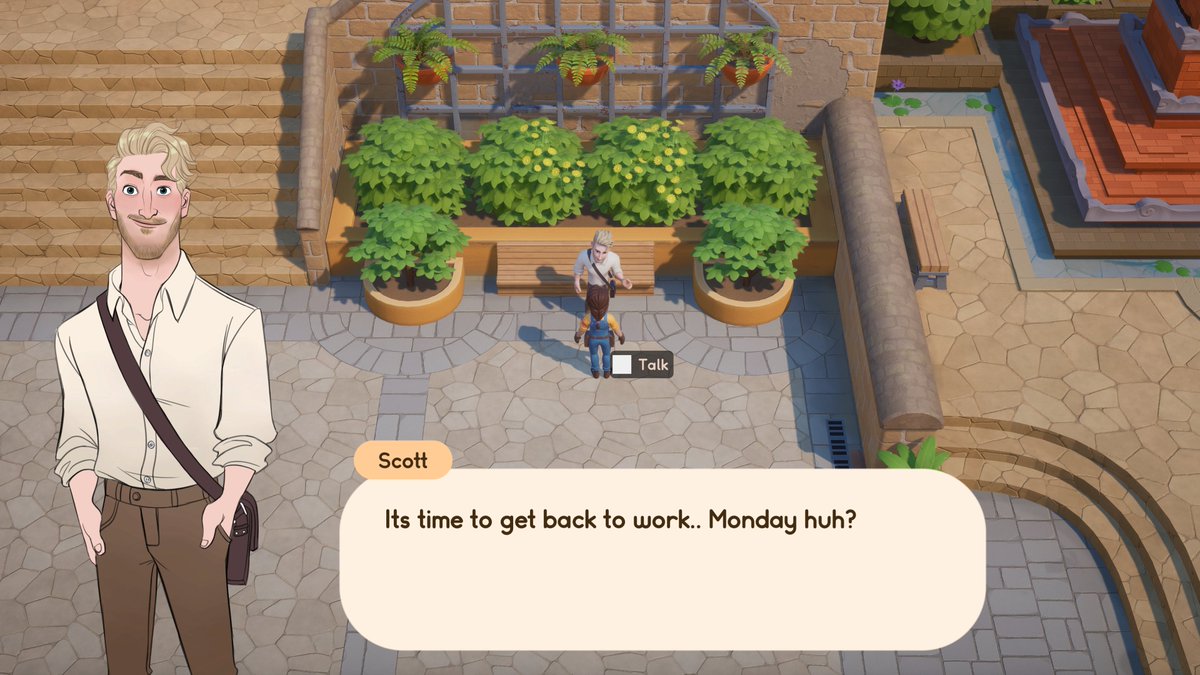 Meet 20 singles who are ready to mingle! Build relationships, sweep them off their feet, and find the one—and when you're ready, embark on a new chapter of your story together at the farm.
Character Customisation
Choose from a wide variety of outfits, accessories, and physiques—you'll find plenty of options to express yourself, find your style, and be whoever you want to be.
Tagged:
arowana
belimbing
civet cat
conservation
coral island
coral reef
crops
durian
early access
environment
farming
farming sim
giants
goddess of flowers
harvest moon
indie game
indonesia
indonesian
jeremiah
kickstarter
kopi luwak
life sim
luo han
luwak
merfolk
pc
pollution
pufferfish drilling corp
sea
soma
south east asia
southeast asia
stairway games
stardew valley
starfruit
story of seasons
sugar cane
sustainability
swag
tilapia
yogyakarta