The Mandalorian Season 3 – What Will It Be About
Disney has been hitting the Star Wars franchise hard with just about every spin-off you can think of being released before you have a chance to play catch up. So far we've had The Book of Boba Fett, Obi-Wan Kenobi and Ahsoka and Andor on their way. The crown in the Star Wars TV series however has to be The Mandalorian. And after two extremely successful seasons, we can't wait for The Mandalorian Season 3 to come out.
As part of the Star Wars celebrations on May 26 2022, producers Jon Favreau and Dave Filoni confirmed The Mandalorian's third season will arrive in February 2023. There's no specific release date yet and this has yet to be confirmed. But as we're hitting the middle of 2022 it's never too early to start speculating on what's coming up next.
—– S P O I L E R W A R N I N G —–
There will be spoilers for those of you that haven't finished The Mandalorian Season 1 and 2, as well as for the Book of Boba Fett.
The Mandalorian Season 2 Recap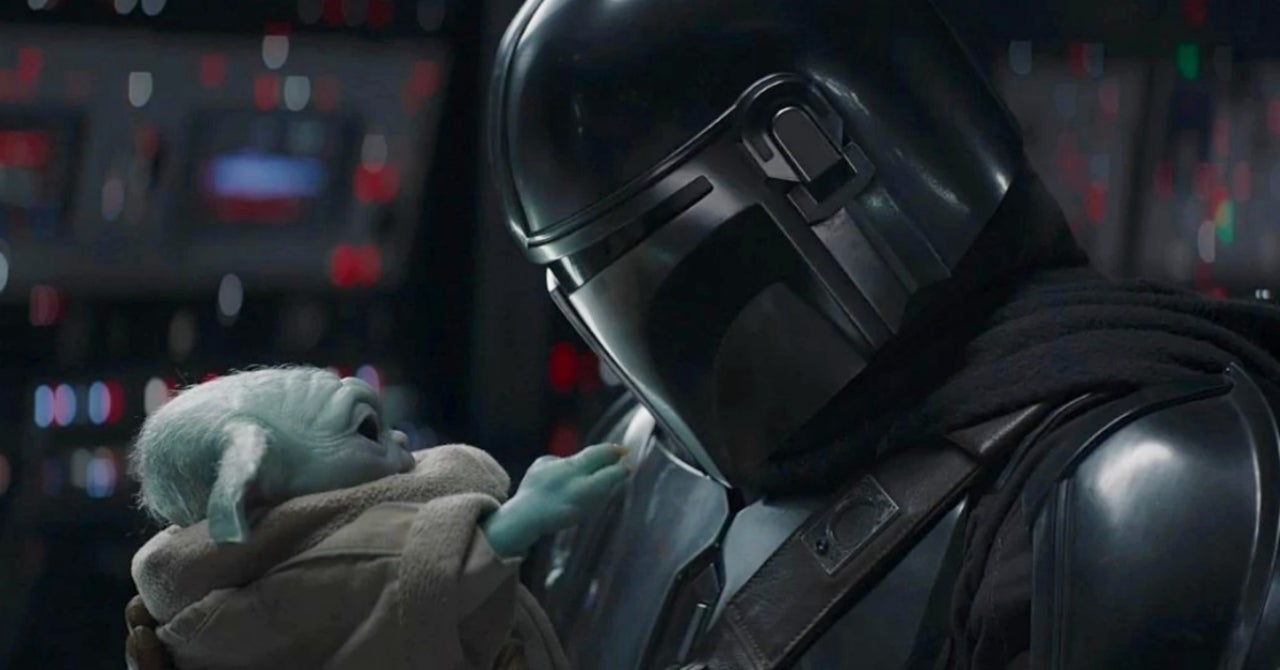 The Mandalorian Season 2 ends with a daring rescue from Din Djarin who snaps up Grogu from Moff's hold. Which let us wrap up a few major questions that we've had about the series.
Number one, we find out why the Empire wanted Baby Yoda so badly. As we find out that Grogu's blood might be able to implant Force-sensitivity into host bodies. This would essentially allow the Empire to create an army of Force-sensitive super-soldiers.
Secondly about Bo-Katan, the fate of Mandalore and the Darksaber. Which are likely to be the main plotpoints of The Mandalorian Season 3. Whoever holds the Darksaber is the rightful ruler of Mandalore. Bo-Katan was given the Darksaber so that she could unify the scattered Mandalorians and resettle Mandalore. Now, however, Din Djarin is the one who wields the Darksaber, and as a result he is officially the ruler of all Mandalorians.
Lastly, Luke Skywalker saves the day (mic drop) and convinces Din Djarin to let Grogu go to be thought in the ways of the Force.
The Book Of Boba Fett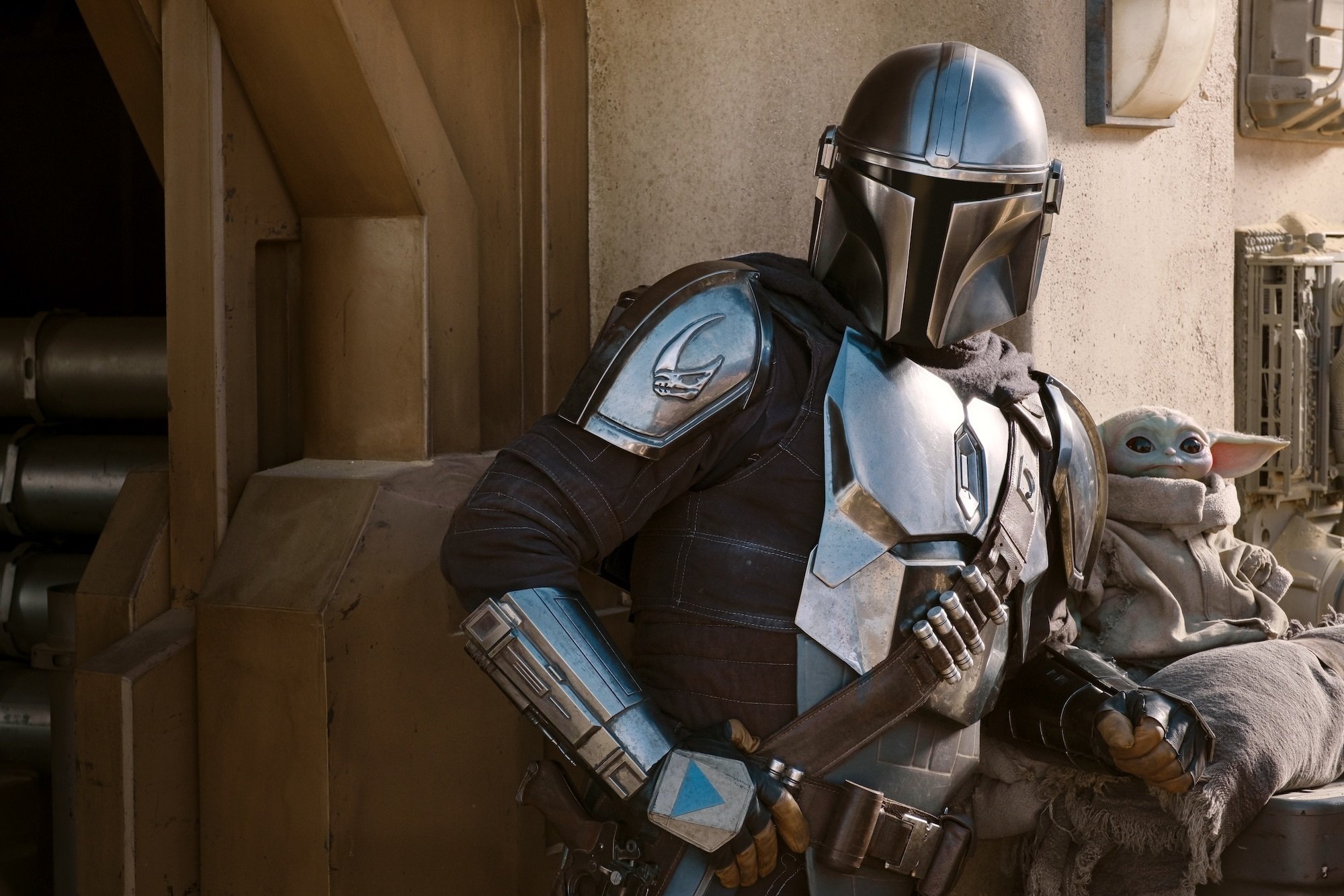 If you loved The Mandalorian not only should you watch The Book Of Boba Fett, because it is spectacular. But you'll need to watch the last few episodes of that series to get ready for The Mandalorian Season 3.
By the end, The Book of Boba Fett we've gotten a pretty clear idea of Din's character arc in Season 3. He's reunited with Grogu (yay), ousted by the Children of the Watch is off to seek redemption and unification of the Mandalorian people.
Potential Season 3 Plot
There's a whole host of narrative threads that The Mandalorian Season 3 could be tying up.
The Season 3 trailer starts with The Armorer telling Din Djarin that he's not a Mandalorian anymore. Meaning that he'll likely be heading Mandalore to atone for his transgressions by cleansing in the Living Waters.
Tying in with that journey, the other major plot point will definitely be involving Bo-Katan and her claim for the Darksaber. In the last season Mando won the Darksaber from Gideon. Meaning that now Bo-Katan will now have to beat Mando in combat.
In The Clone Wars Bo-Katan's reign of Mandalore ended with disaster, as the Armorer believes it's all down to Bo-Katan being gifted the Darksaber rather than winning it. It seems though that Din is keen on keeping the weapon. So treason it is.
Grogu's growing powers should continue to be a major part of The Mandalorian plot. Moff Gideon is still on the hunt for him. "This child has magic powers, 50 years old, and can see the future, and we want everyone to know, eventually on this show, that this child could save our universe." If that's the case, then it makes sense the Empire are still after the Child. 
Meaning that Gideon is by no part defeated by Season 2.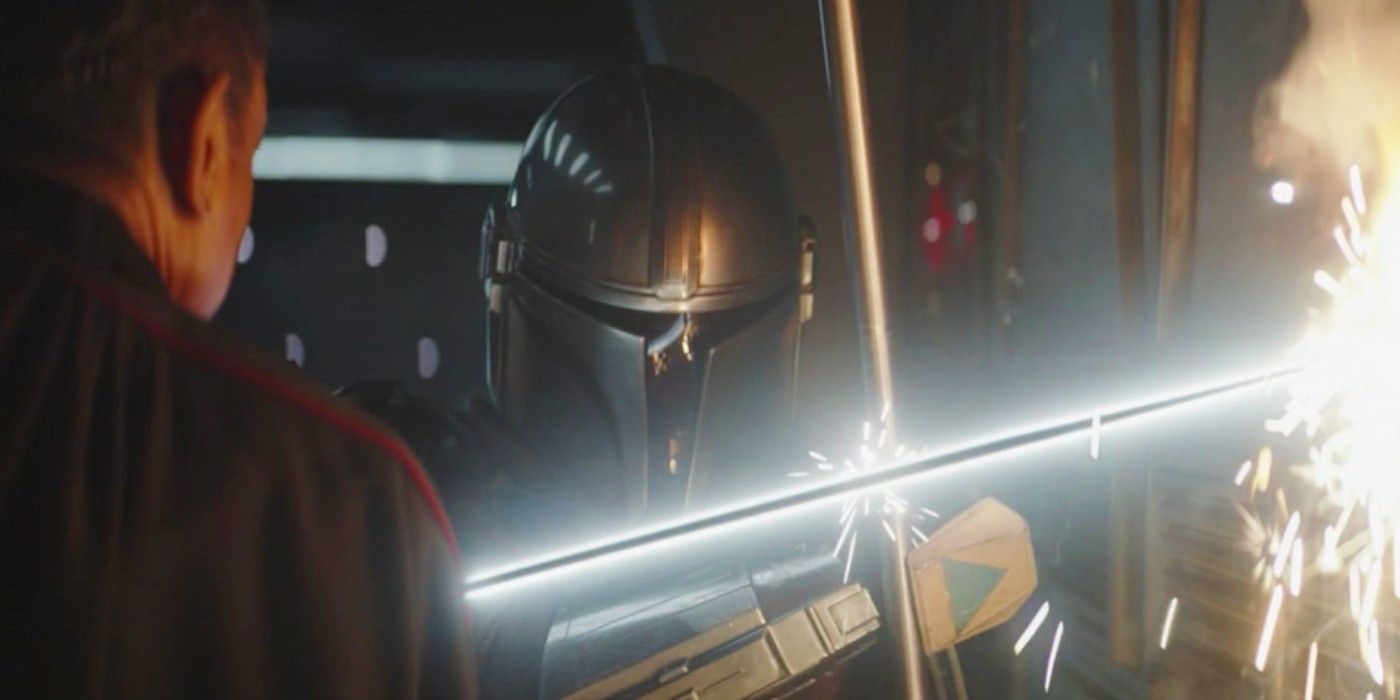 While Gideon is no longer at large, he seemingly has one last plan left to play. Throughout the season, he has clearly been fed information from an unknown source, and it's something he explicitly brings up during the season 2 finale. It wouldn't be a surprise if the new season on Disney Plus explores that connection further. Could it be Thrawn? Or does the Empire have another major player we don't know about it?
Which Characters Are Coming Back?
To no surprise, it's confirmed that Pedro Pascal will be back as Din Djarin. Our main hero of the titular Mandalorian on whom the entire series is based.
Another major returning character is Katee Sackhoff, who plays Bo-Katan Kryze. Undoubtedly to wrestle Mando back over the Darksaber. As well as Giancarlo Esposito, otherwise known as Moff Gideon who plays the season's big baddie.
Carl Weathers is returning as Greef Karga, which could suggest Din will continue taking on bounty hunting missions in between sorting out his Darksaber-related woes.
And Back to the Future's Christopher Lloyd is joining the cast in an undisclosed role.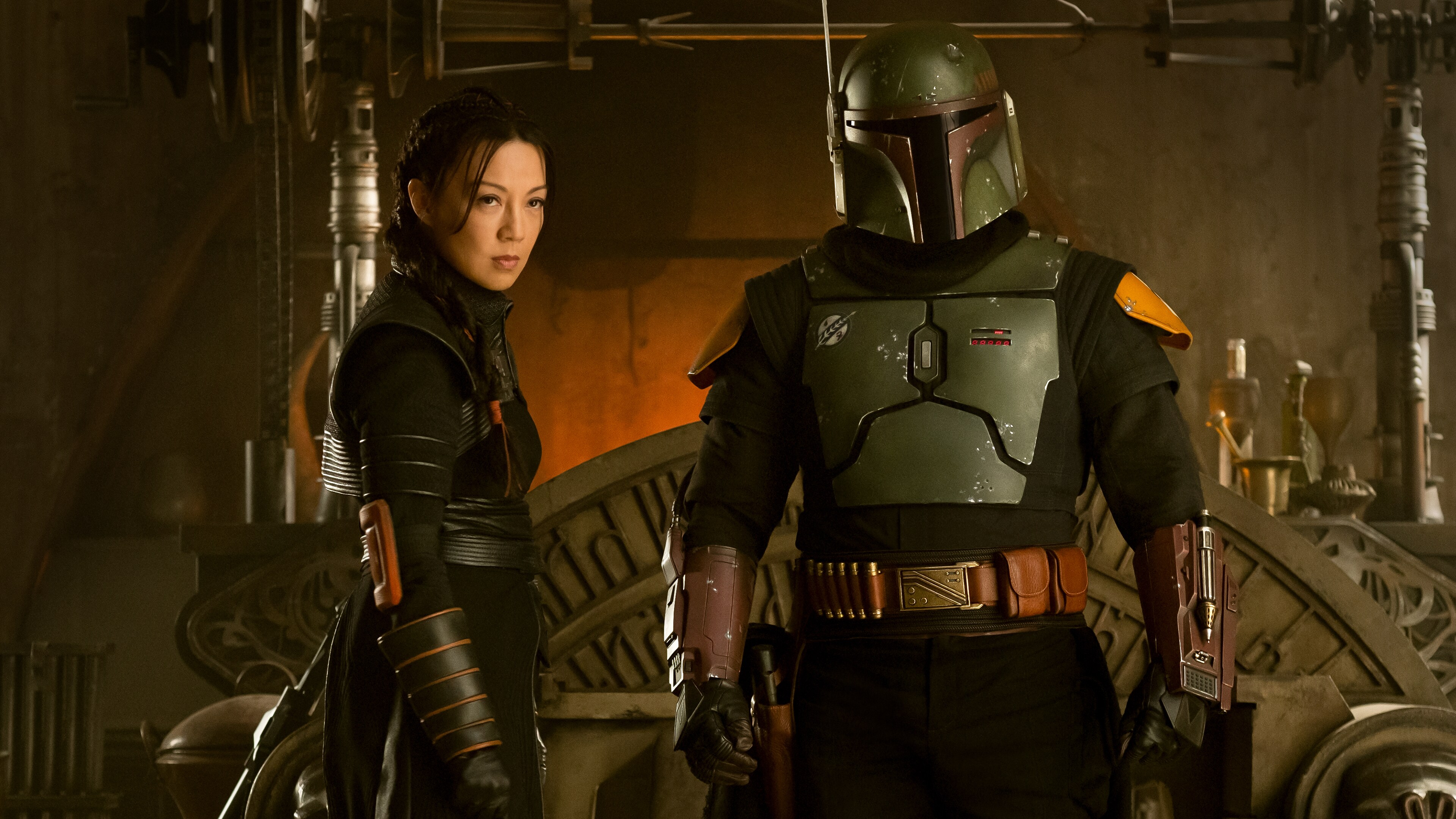 Characters we're not sure that are coming back – Ming-Na Wen, who plays Fennec Shand. I love this actress and her character. As per an interview with Digital Spy "I don't know. You'll probably find out before I do."
One character who definitely won't be returning is Cara Dune. Since filming the first two seasons, Gina Carano has been let go from The Mandalorian after sharing offensive posts on social media.