8 Indie Games That Deserve Their Own TV Series
With It Takes Two and Cuphead getting or having gotten TV adaptations, the door is open for other indie games to get their own shows and movies. Although the verdict is still out on the former as it is still not released, the current trend of video game movies and TV series is upwards. Hopefully, this extends to projects based on indie games.
If someone decides to do an Amazon and picks up an indie game to do a movie or show on, we're hoping that they consider these first:
Undertale
With Marvel Studios leaning towards an X-Men movie at some point, wouldn't it be nice to have an Undertale series that doubles down on being more accepting of each other's differences?
Written, programmed, published, and with a soundtrack composed by a single person, Toby Fox, Undertale is one of the most amazing indie games to come out in recent memory. The story, which features a small kid, is simple enough.
The small kid is trapped in an underground full of monsters and at first, it seems scary. Then, as players venture out into the mysterious town, they find out that the monsters are just as complicated as humans are. Eventually, from wanting to fight their way through monsters, players start to think that they can solve conflicts by other means, like, well, talking and showing mercy instead.
This is a very positive and unique message that would translate well on the big screen under the direction of someone who isn't afraid to break boundaries.
Limbo
Limbo's story is as vague as it comes, but the tense and creepy atmosphere with the mystery shrouding it should make an excellent movie. Besides, who wouldn't like to see a child navigate his way through a world full of giant spiders, zombie slugs, and assassins who wouldn't think twice to slit your throat?
While this might sound morbid to those who aren't familiar with Limbo, those who've played it know that the game, at its core, is a story of a boy who only wants to find their lost friend. Limbo does have a dark atmosphere to it, which might pique the interest of fans of Stranger Things for example.
Hotline: Miami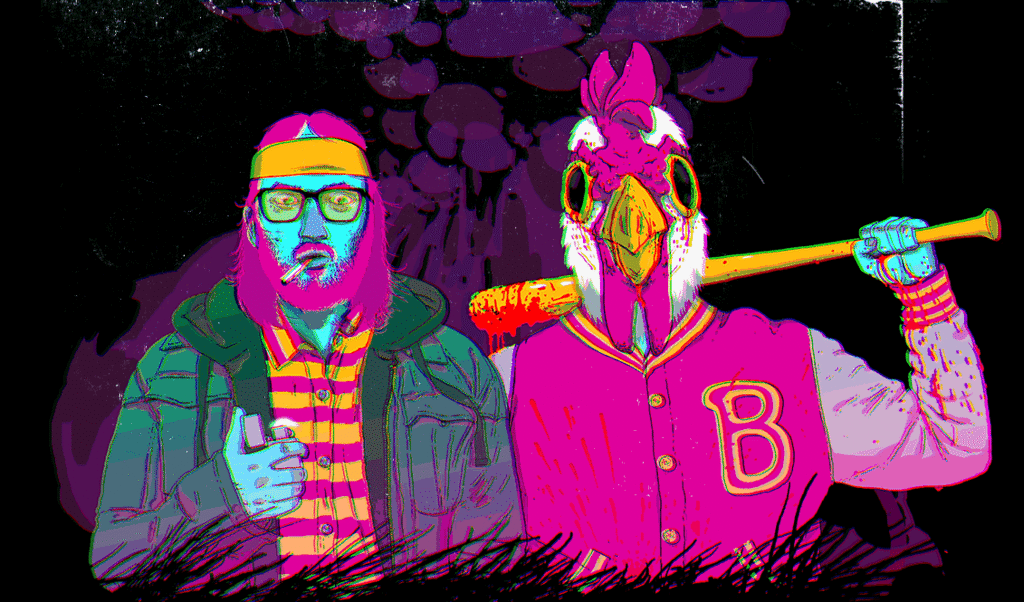 Think John Wick but set in the 80s with an appropriate-themed trippy aesthetic and you've got Hotline: Miami.
With high-octane action movies in demand these days, Hotline: Miami's penchant for hitmen, cryptic animal masks, and mysterious benefactors, would fit extremely well on a streaming platform like Netflix. We've seen a ton of movies that have featured masked personas over the years anyway, like Money Heist and Doctor Robot.
Although, Hotline: Miami would be more action-based, and suitable for those with a taste for blood all over their screens. The psychedelia and odd violence are somewhat reminiscent of adult cartoons like Rick and Morty.
Broforce
2010's The Expendables proved that audiences will pay to watch their favourite action stars work together and blow things up for the sake of it. So, why not make a movie or a show based on Broforce, a run-and-gun platform game that sees characters based on iconic 80s action stars fight against everything from terrorists to aliens and even the literal Devil.
With The Expendables going on its 4th outing, somewhere out there, a studio might want to come out with something campier and less dark in tone. Broforce fits the bill and would bring along a hint of humour to lighten everyone up.
Hades
It was a toss-up between Transistor and Hades, both of which were made by Supergiant Games. If we're being honest, we're fine either way. Both are indie masterpieces that have gotten the recognition that they deserve. But, if we were to choose one, Hades seems like a better option only because the world seems to be in love with mythological deities these days.
Transistor might have secret societies, futuristic cities, and a boyfriend that became a sentient sword, but only Hades has the literal entire Greek pantheon making an appearance that shows Hades, the ruler of the underworld, in a new light.
Plus, watching this unique art style be brought to life would be a dream come true.
What Remains of Edith Finch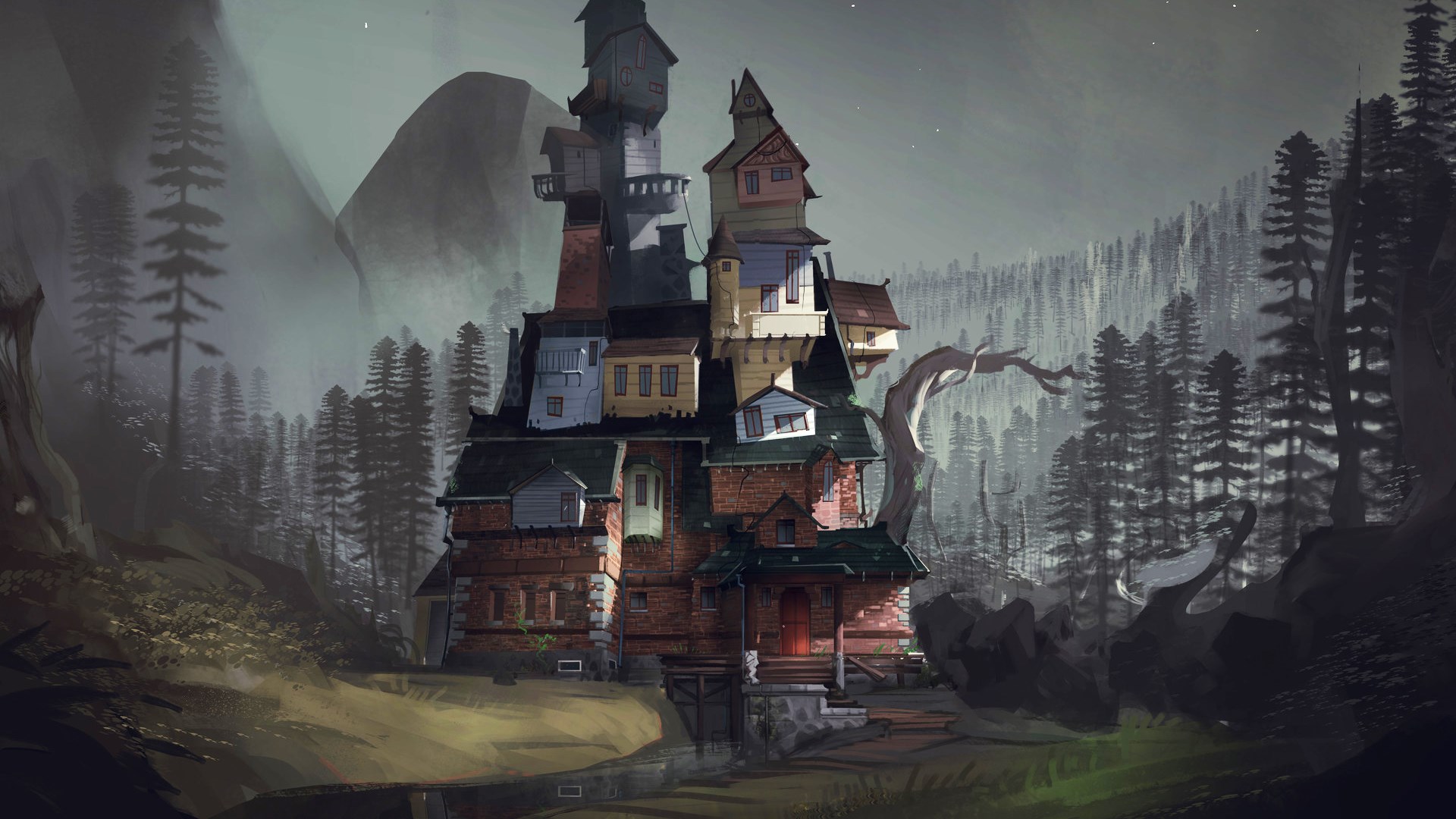 Sadness and grief are the main themes of Giant Sparrow's What Remains of Edith Finch. The first-person game puts players in the shoes of the titular character as he sets out to find out what happened to the rest of the Finch family. With an expansive labyrinth-like home, the journey eventually takes a sombre tone as players find out what happened to each member of the family.
While the unique gameplay sequences won't translate well to the small screen, some clever directing and storytelling could stretch the soul-stirring story into an entire must-watch season. It's a great mystery that would take its audience on an adventure all within the confines of an old house.
Disco Elysium: The Final Cut
Disco Elysium isn't so much an isometric role-playing game as it is a brilliant narrative gem that plays you as much as you play it. In a nutshell, it's a story of an unnamed drunk detective who has to try and uncover the mystery behind one character's death. However, as players soon find out, the main character is a mystery wrapped in an enigma.
With The Final Cut adding voice acting and more features to Disco Elysium that translates to more sales and recognition, it wouldn't be the worst idea to see how the story of ZA/UM's interactive title will translate onto the small screen.
Deadbeat drunks as main characters are not uncommon in media portrayal anyway, there are a few big-name genius-type characters that have pretty bad addictions and weird quirks like Dr House from the House series for example. It just makes for great character and plot development.
Firewatch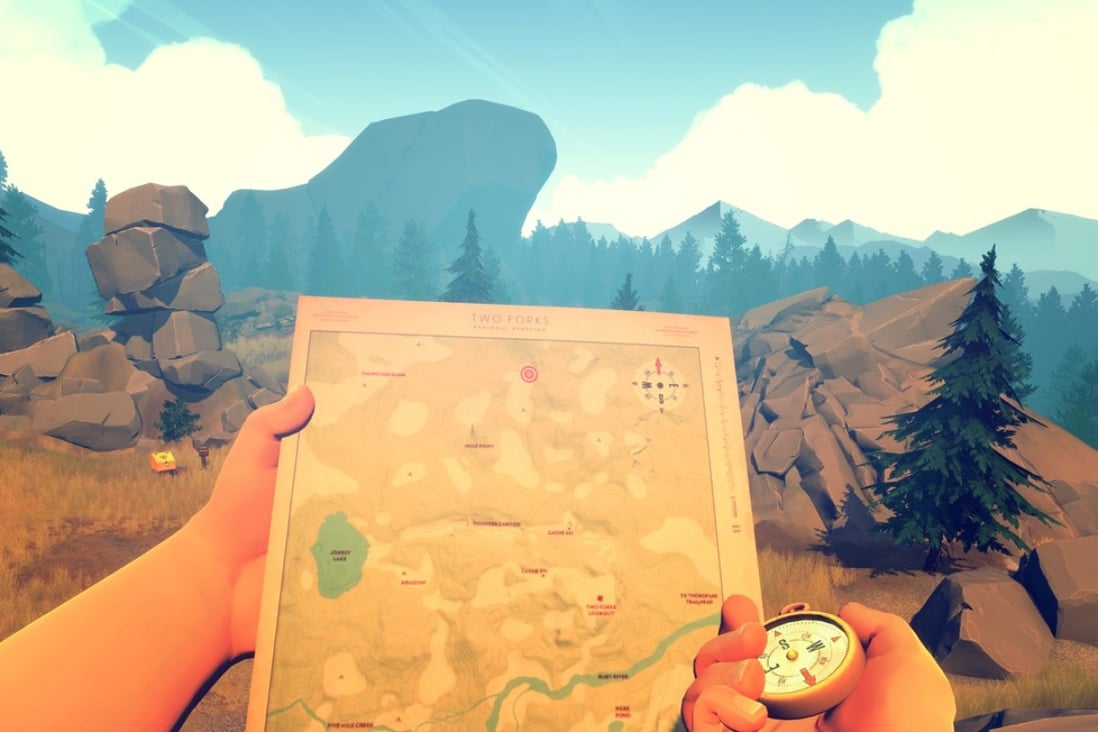 Why someone hasn't looked into making a show out of Campo Santo's multiple-award-winning adventure game Firewatch, is just beyond us.
Firewatch was and still is a revolutionary game that will have you hooked right from the very start. The way that the story uses each player's individual path choices to tell a branching story centred around a man who moves into the mountains to work as a fire lookout is phenomenal. Plus, his only human contact is a woman that he can only speak through via radio, which makes it a lonely tale.
While Firewatch gives way to multiple path choices, there is only one ending, which should lend itself well to a slow-paced, atmospheric show that would top viewing charts, regardless of which platform it goes on. Everyone loves a slow burn, right?
Conclusion
With little else to lose and so much to gain, the best indie games aren't afraid to push the boundaries of what you typically see in the gaming industry.
If a studio can approach adaptations of these indie games in a similar manner, who knows? Cuphead was a great start and we have no doubt that Amazon will give It Takes Two justice. However, the two aforementioned video games aren't the only ones worthy of their own series or movies.
Like we've said, if a studio wants to take a page out of Amazon's playbook, there are worse places to start off than these games.
This article was an original contribution by Sarah from the site OffGamers. Check out the site for all your gaming needs!