Overwatch 2 – Biggest Changes To Know Before The Beta
Blizzard has been teasing Overwatch 2 for a good couple of years. Remember that time we got excited about its launch in 2020? Wild times. While we still don't have any concrete details on a release date we do have a bunch of new details. As well as some hope for an announced release this BlizzCon 2022. You won't need to wait idly by however because Overwatch 2's first closed beta is coming up in a couple of weeks on April 26th 2022.
If you haven't signed up for the open beta yet be sure to do so here. Then let's dive into the biggest changes to get you ready for Overwatch 2!
Overwatch 2 will have PvE
PvE co-op isn't that new to Overwatch as you've probably played similar modes in Junkenstein's Revenge and the Overwatch Archives Event. But expect that to be amped all the way up for Overwatch 2. These PvE modes will focus more on the incredibly detailed lore of the game. And will have players participating in story and hero missions that will include more dialogue and cutscenes. Something we've been hoping to see more of with Overwatch.
Story Missions will see new and old Overwatch heroes teaming up against the Null Sector. According to Blizzard, players will "team up as different sets of heroes and fight to defend the world from the Omnic forces of Null Sector, uncover the motives behind the robotic armies' attacks, and come face-to-face with rising new threats around the globe."
While Hero Missions are game modes separate from the story. They are designed to be replayable and as a way to level up your character. These levels will unlock customization options that modify their abilities. In the gameplay trailer, we see a Tracer build that chains her Pulse Bomb explosion to multiple enemies.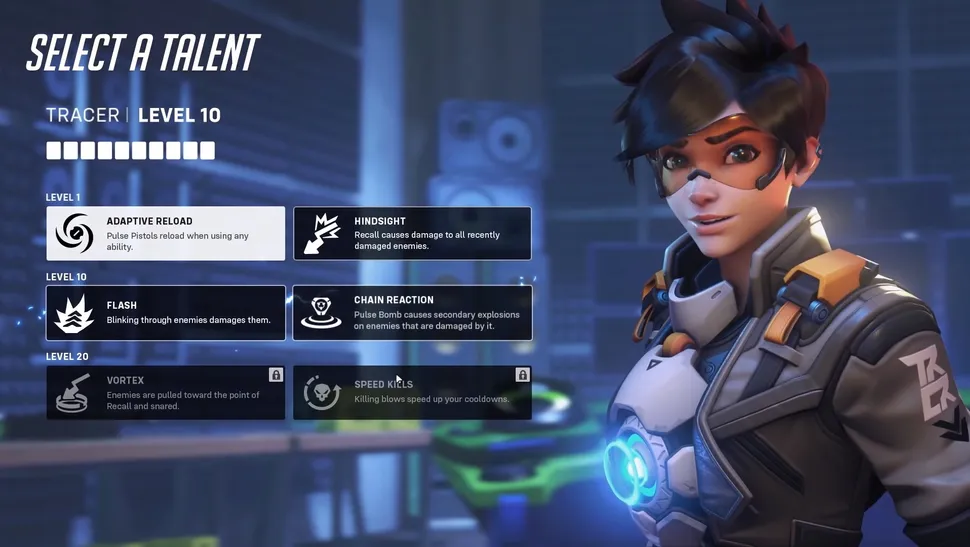 As far as we can tell, these ability modifiers are exclusive to PvE and won't have any impact on PvP. For more information be sure to check out our Overwatch 2 everything we know guide.
PvP Will Change To 5v5 With One Tank
For those of you, that love the PvP aspect of Overwatch have no fear because that's not going away and is coming with a bunch of new maps and new gameplay.
The original PvP teams of 6v6 consisting of 2x Tank, 2x Attack and 2x Support are being cut down to 5v5. This change in team composition removed one tank and I expect will make the game even more fast-paced than it already is. Additionally, tanks will undergo changes to make them more "aggressive" so expect more brawler type combat. Which all you Roadhog mains already know something about.
New PvP Game Mode – Push
Overwatch 2 is getting a new map type called Push. The premise is as simple as it sounds: Two teams fight over control of a robot that pushes two barriers back and forth across the map. Whichever team pushes farther into the other's territory wins.
Push sounds like a cool twist on the traditional payload that might encourage different hero compositions based on which team is pushing farther. During the Overwatch2 BlizzCon panel, assistant game director Aaron Keller described the mode as "really flanky," because players can access various points along the robot's path through different shortcuts and connections.
With the addition of the Push maps also comes the removal of the Assault maps aka Hanamura and Temple of Anubis.
DYNAMIC WEATHER SYSTEMS
One of the major changes coming in Overwatch 2 is a dynamic weather system. During BlizzCon 2021, Blizzard gave two examples of how dynamic weather can impact a match of Overwatch 2. On the Temple of Anubis map, a sandstorm could kick up and worsen as the mission progresses. Then on what appears to be Hanamura, we're shown an example of being caught up in a blizzard.
There's no word as to whether these weather changes are just for the PvE mode but I'd love the chaos it would cause in PvP.
New Hero – Sojourn (DPS)
Article Edit 15/04/22 when more information about Sojourn's kit came out.
Sojourn is one of the new heroes being introduced in Overwatch 2 and she's got a big ass Canadian gun. We don't really know much about her back story but lead writer Michael Chu said that Sojourn will be " a critical character moving forward."
Sojourn Abilities
Rail Gun
Primary Fire: Rapid-firing projectiles that generate energy on impact. Each bullet will inflict between five and eight damage. It also has a relatively quick reload time
Secondary Fire: High-impact shot that consumes stored energy. Each shot appears to require an initial charge-up, similar to Widowmaker.
Power Slide
Ground slide that can cancel into a high jump
Disruptor Shot
Launch an energy shot that slow and deals damage to enemies within it
Ultimate: Overclock
Railgun energy auto-charges for a short duration and charged shots pierce enemies
Overwatch 1 & 2 Will Be Backward and Compatible
Since Overwatch 1 is receiving all of the PvP updates coming in Overwatch 2, the two games will be completely compatible. Overwatch 2 players can party up with Overwatch 1 players and Overwatch 1 players will have access to new skins (maybe) and maps.
New maps have been announced for Overwatch 2 but as of now we only know of Rio de Janeiro, Toronto, Gothenburg, Rome, New York City and Monte Carlo.
Another thing that's backwards compatible will be the cosmetic skins. Overwatch 2 will allow you to bring the skins you've worked so hard to collect in Overwatch 1 over to the next game. This bit of backward compatibility is great to see, but it hasn't been confirmed if Overwatch 2 skins will come to Overwatch. But based on the "shared multiplayer environment," it sounds that way.
Overwatch 2 Closed Beta Details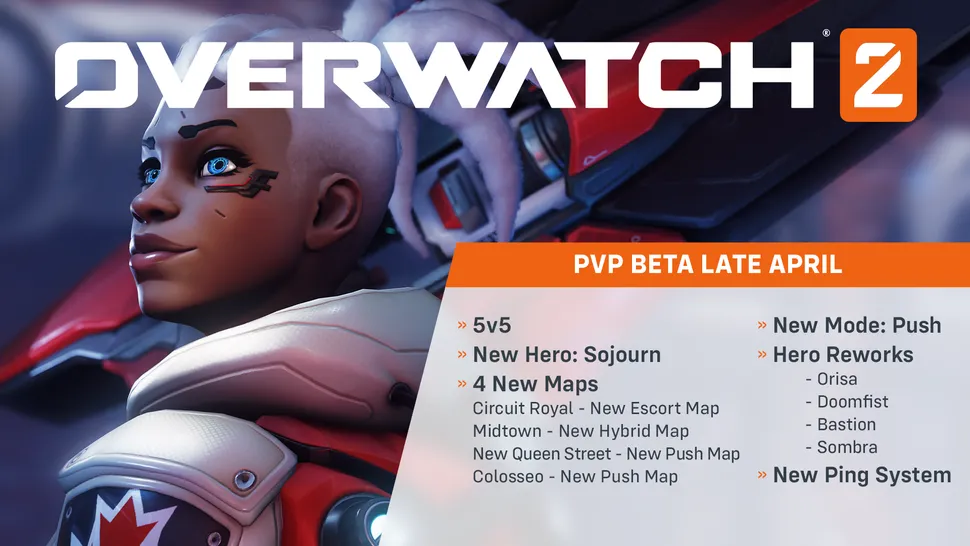 For those of you who don't regularly sign up for beta testing here are a couple of details you should know about the Overwatch 2 closed beta.
Firstly you will need to be an existing player of Overwatch 1 to be able to access the closed beta. This feels like a no-duh moment but you know never know. Secondly, this first closed beta will only be open to PC players (sorry console buddies).
If you are selected to participate in the Closed Beta, you'll receive an email to the address associated with your Battle.net account so make sure to check that! But, there's probably going to be a number of you that won't be selected for the closed beta and the reason is that invites will probably be limited to certain Battle.net regions as well as your computer hardware specs.
Don't worry however because it's unlikely that Overwatch 2 will need to run several closed betas as well as open ones, so you'll get your chance if you really want to play. The best way to keep up to date with the dates is to follow their socials (and us!)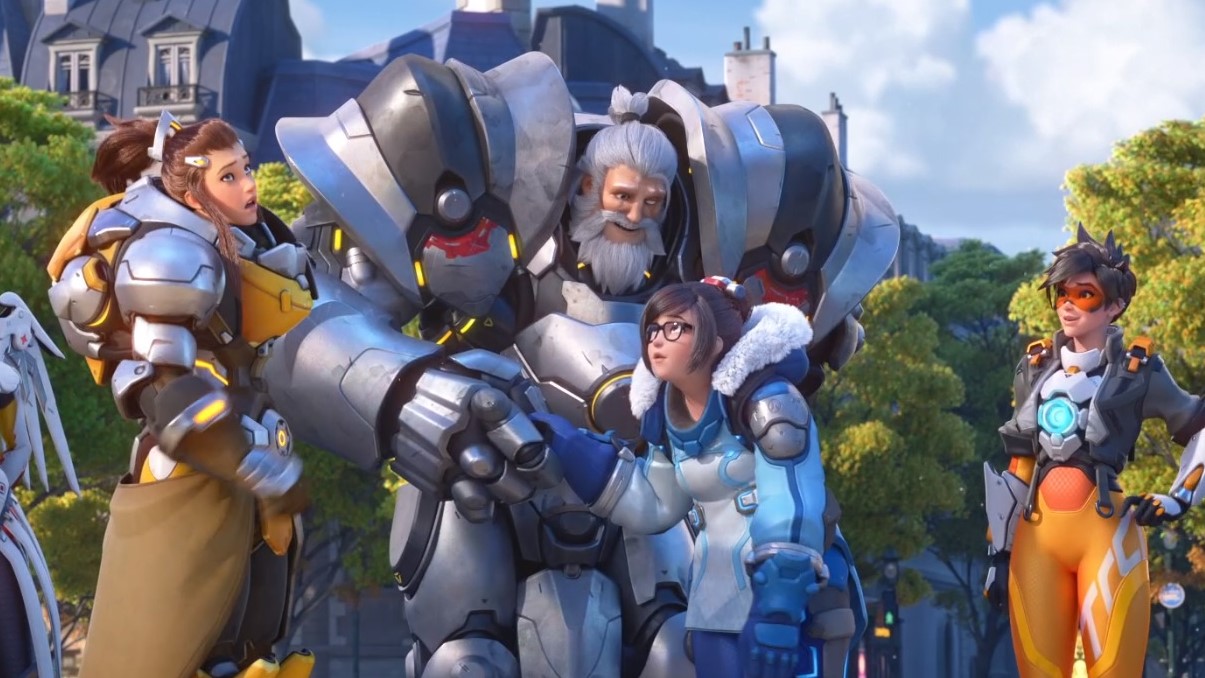 What are the system requirements for the Closed Beta?
Minimum (targeting 30fps):
Operating system: Windows® 7 / Windows® 8 / Windows® 10 64-bit (latest Service Pack)
Processor: Intel® Core™ i3 or AMD Phenom™ X3 8650
Video: NVIDIA® GeForce® GTX 600 series, AMD Radeon™ HD 7000 series
Memory: 6 GB RAM
Storage: 50 GB available hard drive space
Recommended (targeting 60fps on Medium settings):
Operating system: Windows® 10 64-bit (latest Service Pack)
Processor: Intel® Core™ i7 or AMD Ryzen™ 5
Video: NVIDIA® GeForce® GTX 1060 or AMD R9 380
Memory: 8 GB RAM
Storage: 50 GB available hard drive space
For the best performance, please be sure to update to the latest drivers available for your graphics card.
So there are some of the big changes coming to Overwatch 2, have a look at our everything we know article for more details. As well as our Overwatch 2 'New Looks' article here too.
Tagged:
assault maps
blizzard
blizzard entertainment
blizzcon
blizzcon 2021
blizzcon online 2021
closed beta
competitive play
cross play
dynamic weather
hanamura
hero missions
jeff kaplan
new maps
new york
new york city
omnic
overwatch
overwatch 2
passives
play overwatch
push
pve
pve mode
pvp
pvp mode
reinhardt
rome
skill trees
sojourn
story missions
temple of anubis
tracer