Catie in MeowmeowLand – Point and Click Surrealism
Catie in MeowmeowLand if you can gather anything by the name of the game is a wonderful game on cats. More specifically a trippy, Alice in Wonderland-esque interpretation of a land of cats. It's cute, charming, funny and ludacris in the best possible way. A fun point and click game for a chill Sunday afternoon.
Catie in MeowmeowLand by ARTillery is on our list of 'Top 10 Indie Games To Play if you love Cats" and it is out today on the Nintendo Switch, PC – Steam and Mac.
Down The Rabbit Hole Catie
Much like Alice in Wonderland, Catie the main protagonist ends up in MeowmeowLand while chasing her cat. The world that she enters is surreal, trippy and just a wonderful work of art. Think of a softer Salvador Dali world if he was obsessed with cats and not anteaters.
Visually everything in this game is a hit. There are clear influences from the Cheshire cat and the caterpillar from Alice in Wonderland, but this game is very much its own world. The story is light and there's hardly any speech in the game, rather relying on visuals in the form of speech bubbles. I like this style and feel that it adds to this wonderful visual world, opposed to having characters speak.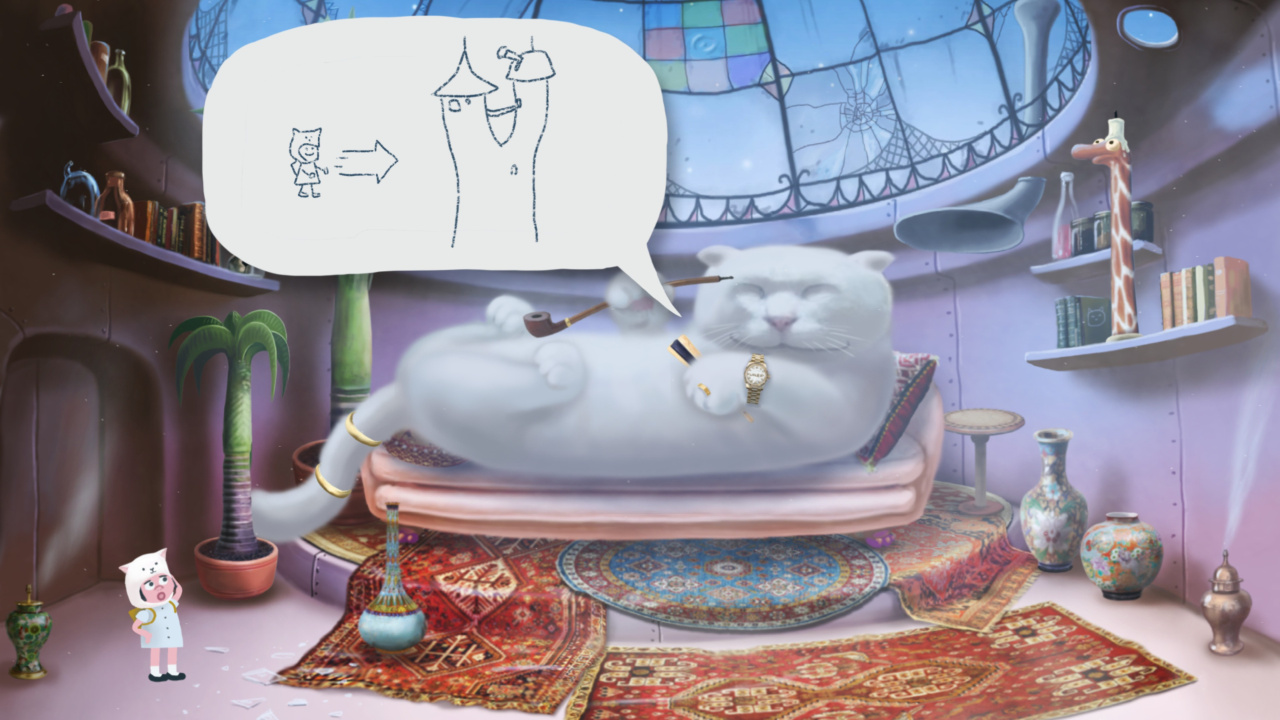 There are 24 beautiful 2D hand-drawn sceneries, where we are introduced to over 100 uniquely bizarre characters. Please note the face of Dwayne Johnson as a Rock creature.
Point And Click Puzzles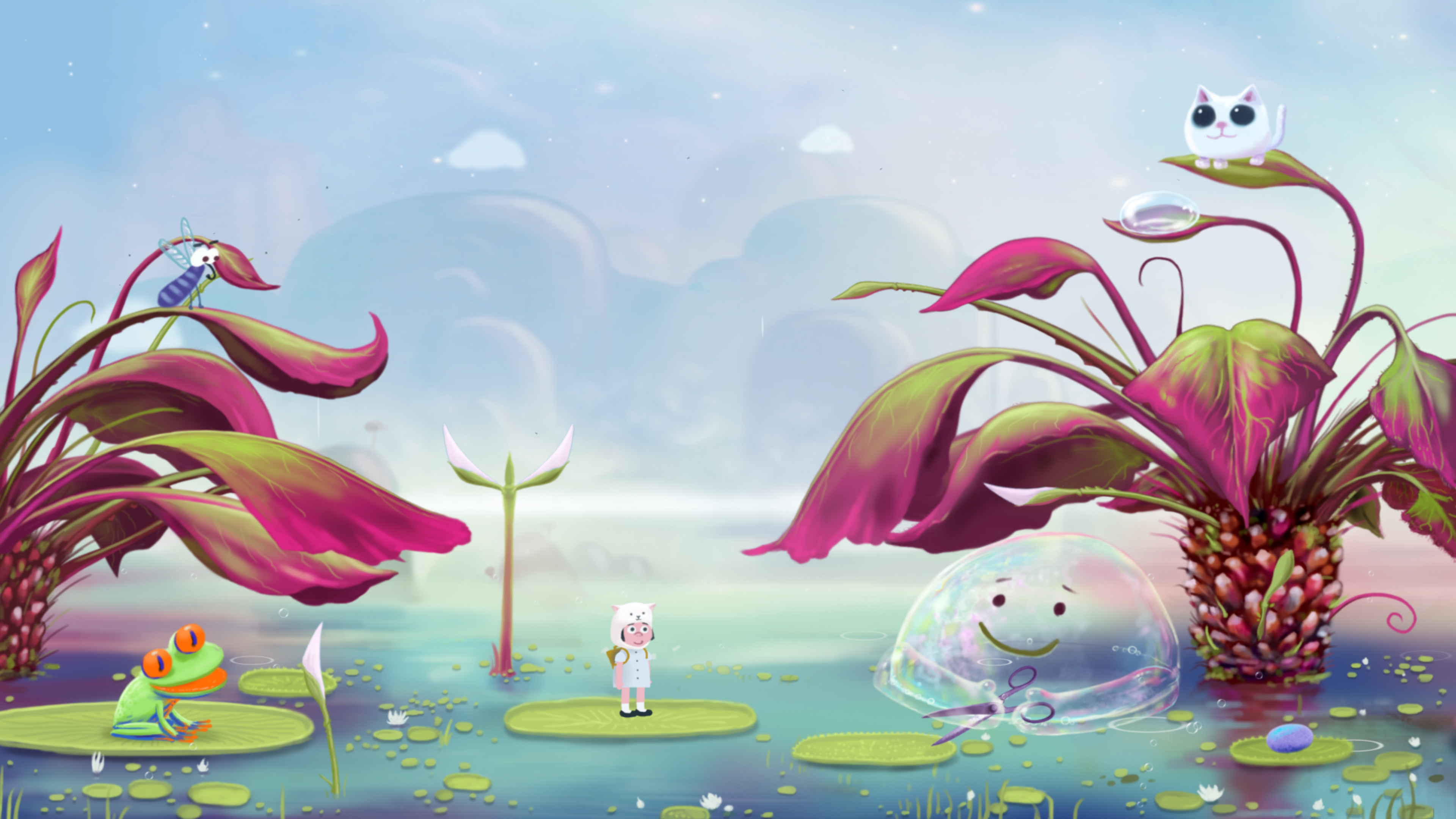 In terms of gameplay Catie in MeowmeowLand is very much a traditional point-and-click adventure which we love. There are light puzzles and plenty of interactivity in the scene. Unlike more complex puzzle point and click games like Röki, you can't control your main character and you don't have an inventory. Any items that you find in the scene will be used at the moment.
The lack of complexity doesn't take away from the overall gameplay of the game. In fact, there are some things that you have to click multiple times in order to watch it change and then you can react. For example, in one scene you tap a hole in the ground and an eye pops out. Then you have to tap on the eye and a creature will sidle out dropping an item on the floor for you to use.
The Frustration Of Surrealism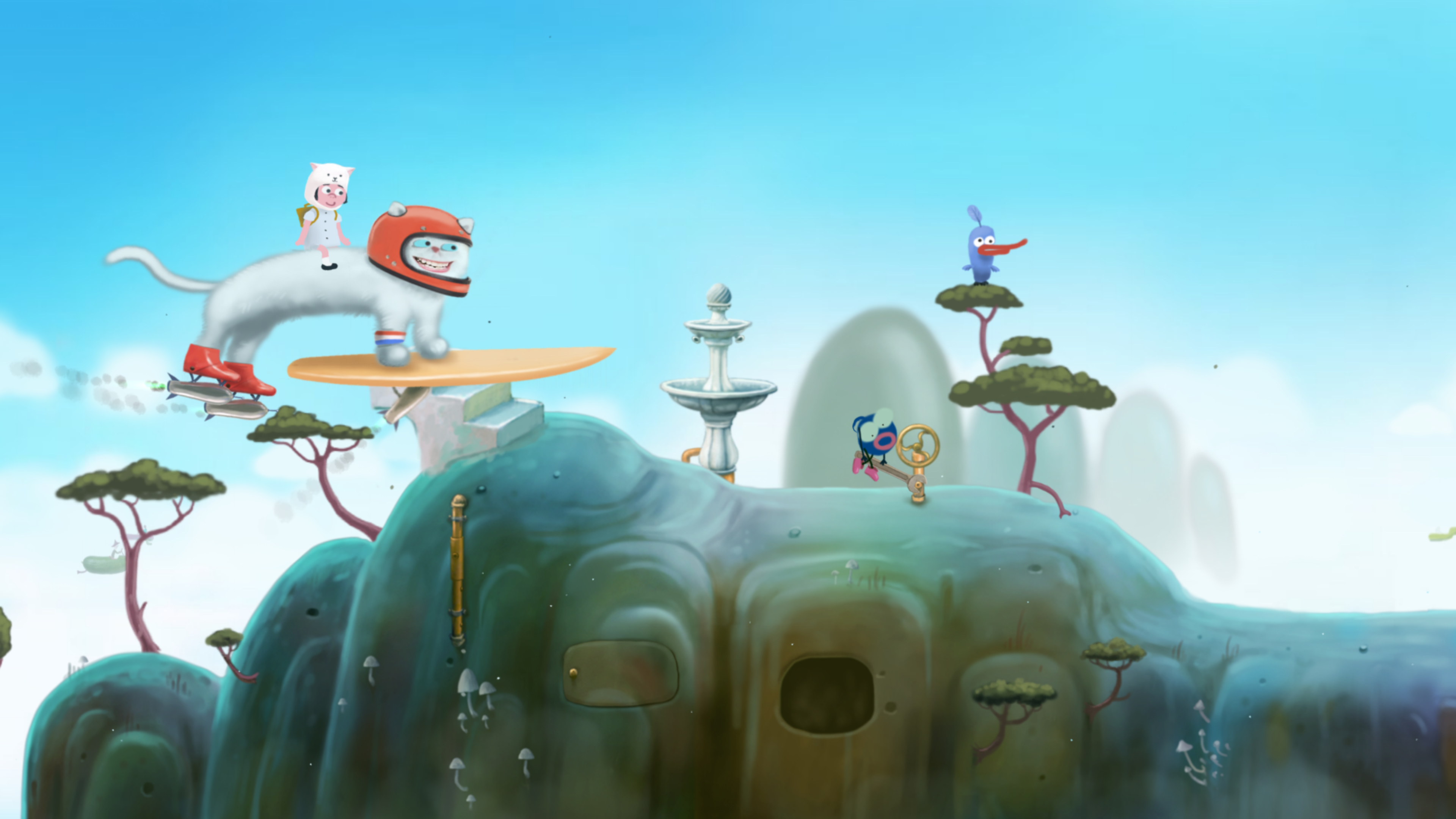 The game has a certain sense of discovery not present in most games. Mainly because the threads of logic don't relate to our everyday life. You can be stuck for the longest time clicking away on everything to explore the world because you didn't know the rock creature needed to lick a key to shrink it. It can be a little frustrating sometimes but if you're playing it with your kid it's fun to tap away and be delighted by absurd discoveries.
There are a couple of things the game could be more generous with. In terms of mistakes, sometimes creating the wrong combination of items will fail. Then the item returns to where you got it from, Meaning you have to get it out to try and again. Making trial and error when you're stuck, a little tedious.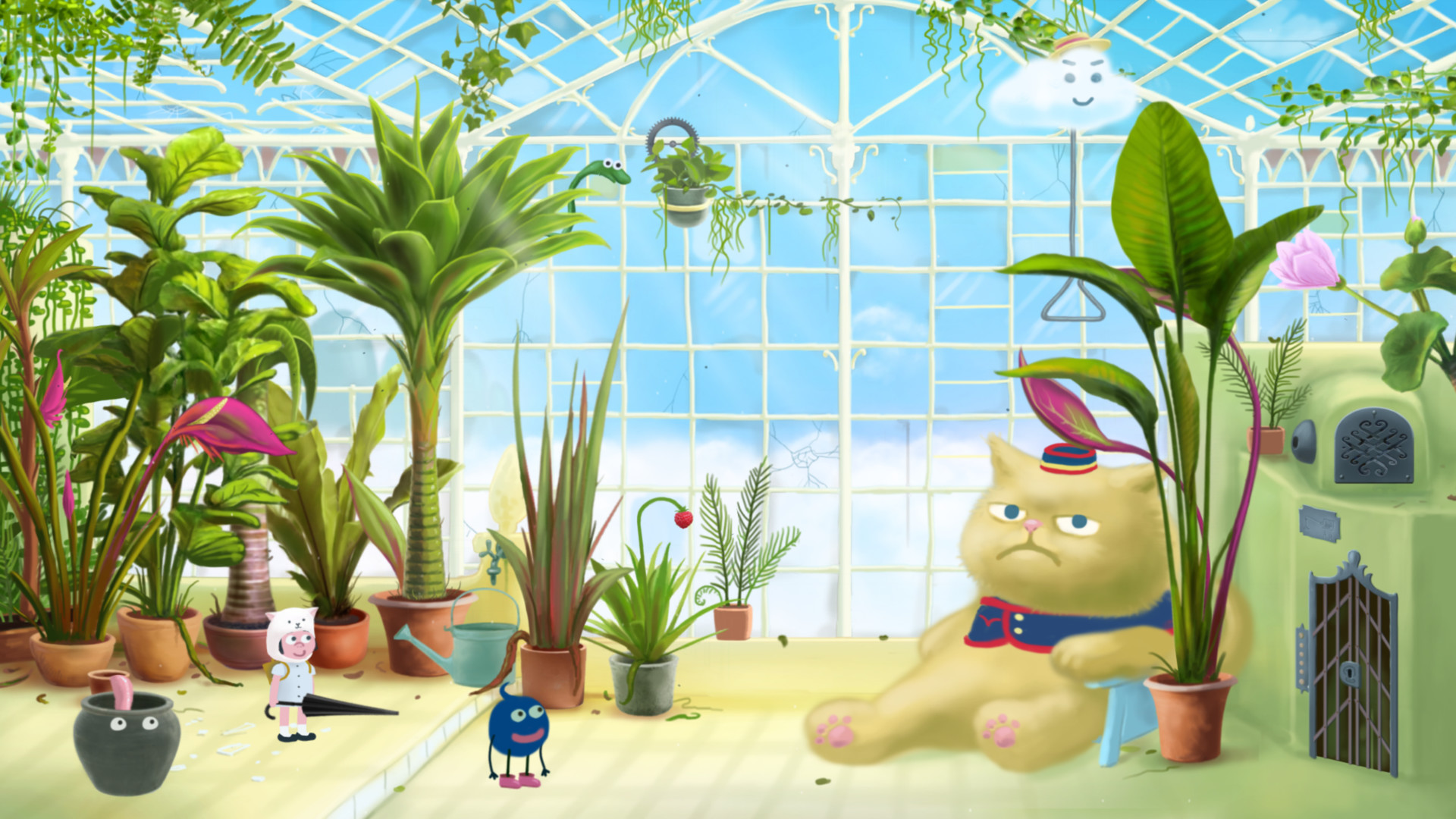 Another indicator that would be helpful is that sometimes you are moving the item. But sometimes you have to get Catie to use the item. It's not too clear on which items are which.
Catie In MeowmeowLand Final Thoughts
Other than the general point and click issues, Catie in MeowmeowLand is still a game to play because of its world. It's artsy, full of imagination and the graphics are something to behold. When things work, it can feel like a surreal domino rally, where one action has many bizarre reactions, and the joy is watching them develop.
Some of the frustrating parts of the game, such as puzzles that make no logical sense is exactly why this game stands out. I'd recommend playing the game with someone like your child or partner for you to click and laugh together.
Catie in MeowmeowLand is not the best point and click game out there but it's really good for the price and the vibe. Developer ARTillery set out with a goal and vision for the game and I think it's executed to perfection.
Catie in MeowmeowLand is currently out now for the Nintendo Switch, PC – Steam, and Mac. For more indie games for you to discover be sure to check out our lists here!
Tagged:
2d
alice in wonderland
catie in meowmeowland
hand-drawn
indie
indie art
indie game
point and click
puzzle game
salvador dali
surrealism