What is a Pro Esport Gamer and Why You Should Become One?
The esport industry has many exciting areas that you can engage in, and you can become a streamer, content creator, or pro gamer. Like in sports where you can bet on games or events like NASCAR odds or become a professional player, esport also lets you do this and more.
In that case, you might wonder what a pro esport gamer is and how to become one. This guide will explain what being a pro gamer is and why you should try becoming one. Let's dive right in!
What is a Pro Gamer?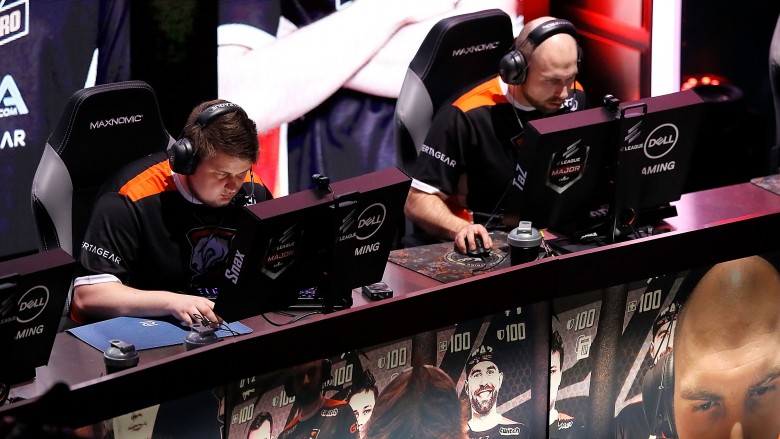 You've probably heard the term "professional gamer," and you might have wondered what it is and what it entails to be one. In simple terms, a pro gamer is someone that plays video games and competes in different tournaments full time to win cash prizes and awards. These people also get sponsorship deals from brands and advertisers.
Like athletes, professional gamers are a part of an elite group representing teams, groups, and countries in events and tournaments. Pro gamers are all about playing professionally. Like you dream of going pro and playing in the NFL while in high school, gamers also have plans to compete on a high level.
Who can become a pro gamer?
Any individual can work towards becoming a professional gamer. You just have to be determined like you are an athlete. Becoming a pro gamer is more than just playing video games; you need to master the techniques, build community, be competitive, and know how to win.
However, to start your journey of becoming a professional gamer, you need to know all the intricacies of being one and why you want to be one. You need all the motivation because becoming a pro gamer is an exhausting and expensive journey. If you believe that you have what it takes to succeed, you are good to go.
As a pro gamer, you need the following to succeed in the industry.
Knowledge of the industry
Resilience and patience
Gaming gears
Community
Once you have these things, you can become a professional gamer.
Why should you become a pro gamer?
There are different reasons you should become a pro gamer, and we believe that if you want to decide, you need to know what is in it for you. So, in this section, we will cover some of the benefits of becoming a pro gamer.
Undoubtedly, video games are enticing, and they can even be addictive, but you can always enjoy playing them. If that sounds like you, then we have highlighted some of the main reasons to consider becoming a professional gamer.
On average, you can earn a considerable pay around $50,000 to $100,000/year.
There are sponsorship deals for top pro gamers
It comes with many celebrity perks
You get to do what you enjoy career-wise
You will develop problem-solving and strategy skills.
All these benefits and more await you as you climb higher on the pro gaming ladder. However, you need to understand that there are many intricacies to becoming a pro gamer, which we will explain in the next section.  
How can you become a pro gamer?
Becoming a pro gamer is straightforward. However, it takes a lot of hard work, patience, and dedication. You need to follow a few steps that have proven to work over the years for professional gamers. Below are the different steps you need to follow to become a pro gamer.
Choose the genre, platform, and game you like
Practice against computer-powered opponents and other humans
Join a community
Inves in a standard gaming gear
Join a team
Compete in tournaments
Follow these steps, and you will become a pro gamer in a few years.
Bottom Line
Professional gaming has changed the outlook of the gaming industry, and you can also enter the space. You only need to have passion for it, and you won't have a problem. Now that you know what it entails do your research and take the leap into the incredible world of video gaming.