7 Mobile Games To Play When You're Feeling Stressed
In Dune, Frank Herbert wrote, "Fear is the mind killer". But if he was living in 2022 then he'll know that stress is the mind killer. These days with the rise of mental health awareness and the rise in stress basically on all fronts we need to take time to manage these negative emotions. Sometimes you'll feel fatigued at work, get easily distracted or anxious without even realising that all of this can be attributed to stress. It's important to manage your stress effectively and while we may not always have the time to do that, we probably have the time to open up a quick game on our phones.
If you're experiencing any of these negative emotions then you might want to have a look at this list of games to play when you're feeling stressed. They're all mobile friendly so there's really nothing to lose here. Stay mentally healthy out there everyone.
My Oasis
Designed as a calming, anxiety-reducing game, My Oasis allows you to create your dream island and build up your perfect haven. Being an ongoing project, you can watch your island come to life as you expand your oasis, collecting hearts that allow you to buy animals, plant trees and create zen flower gardens. As you tap away at the game, peaceful music is played to help relieve stress and slowly fade away your worries as you immerse yourself into the virtual world. The combination of calming visuals and music makes My Oasis a great app to use as you wind down before heading to bed, letting your mind slowly drift off.
Pigment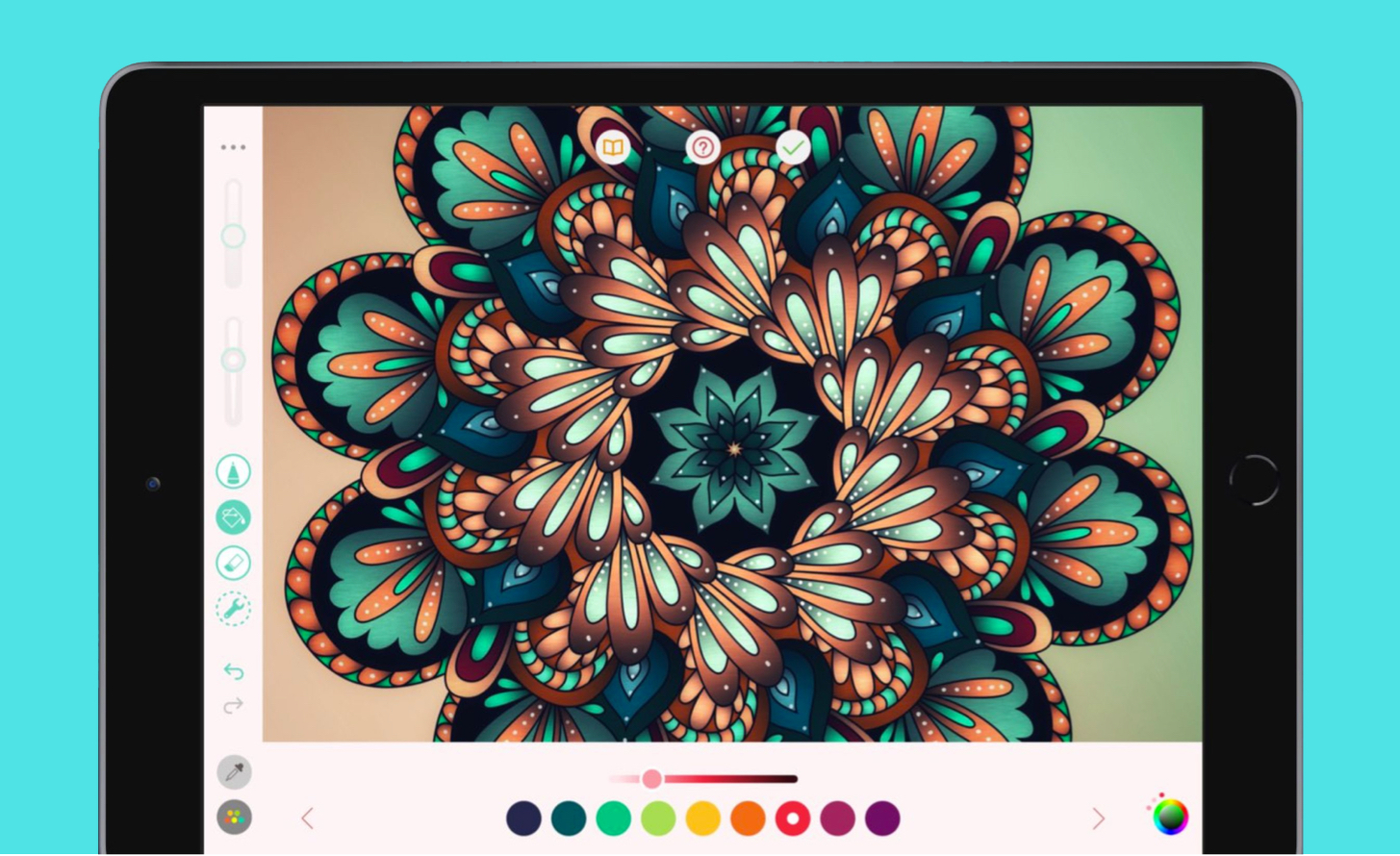 Whether you are a keen artist who loves a bit of creativity or are just looking to try something new to help you unwind in an evening, Pigment allows you to enjoy a spot of adult colouring without the mess that comes with it! Choose from a range of different designs and colour images with an assortment of hues, creating colourful masterpieces while you enjoy the soothing background music for the full experience. Studies have shown that immersing yourself in art can be greatly beneficial for your mental wellbeing, helping you relax after a stressful day by focusing your mind on the calming activity.
Zenge
Although this game is not free to download, it will set you back just £0.89 and is available on Windows, macOS, Linux, App Store, Google Play and Steam. The puzzle-based game follows the story of Eon who is stuck between worlds and time, immersing you in the journey of art and music. The games are designed to relax the mind so there are no points, stars or counters involved to create distraction and frustration, allowing you to play at your own leisure so you can enjoy a simple experience.
PC – Steam | Apple Store | Google Play
Wordscapes
Both keeping your brain stimulated and calming the body, Wordscapes is a great option for those who enjoy a bit of wordplay. Being free to download, the app consists of different levels which feature anagrams, word searches and crossword challenges which you work through at your own pace. The game uses stunning scenic backgrounds which put your mind at ease and train your brain while also sharpening your mind, being recommended to play on a daily basis as a brain training exercise even if it's just for a few minutes. Since the game gives unlimited chances per level, pressure is reduced so you don't have to feel stressed about getting everything right the first time.
Personal Zen
Developed with the input of neuroscientists, this app has been proven to help individuals battling painful emotions. Being completely free to download and designed for those struggling with anxiety and stress, Personal Zen trains your mind to throw away your negative thoughts and focus on the positive things in your life. A study revealed that using the app for 25 minutes a day showed positive results but even just using it for a few minutes whenever you get the chance will help you notice an improvement in your wellbeing.
Candy Crush Saga
Being a well-known favourite, Candy Crush Saga is free to play and is loved by people of all ages. The aim is to match jewel-like 'candies' by sliding them to match the colours, tackling different challenges with every level. Once you get into it, the game can become quite addictive so self-control is key unless you choose to purchase more lives, being a great way to pass time on the train, during your lunch break or when you need to relieve stress. With satisfying background sounds and bright colours along the way, many players find that Candy Crush Saga is a great way to unwind and relax following a busy day.
Bubble Wrap
If you're one of those people who loves the satisfaction of popping bubble wrap once you receive a parcel, this is the app for you! Being free to download and available on the App Store for iOS and iPad, the unique concept provides endless satisfaction. By simulating the bubble wrap experience, enjoy popping the bubbles for as long as you like or try out one of the games to add a competitive element. The app is fun and lighthearted, being available wherever you are so you don't need constant access to bubble wrap (and being a much better solution when it comes to environmental impact!).
This list has been brought to you by BWell CBD. At B Well CBD we harness the natural power of CBD and other Cannabinoids, filtering out any impurities and additives to create beautiful golden CBD Oils, CBD Softgels and CBD Cosmetic Creams of the utmost purity and effectiveness.