The Wolf Among Us 2, Greetings From Fabletown
The Wolf Among Us is based on the wildly popular DC Comics series, Fables. If you haven't read it, go read it.
The premise of Fables is based on fairytale legends and stories being real and living in our present-day world. Your favourite characters such as Snow White, Prince Charming, Paul Bunyan are all living in New York in the contingent known as Fabletown. With a place upstate called 'The Farm' for our less humanoid Fables. You play as 'Bigby' aka The Big Bad Wolf, sheriff of Fabletown.
Telltale Games, had us chasing down the 'Crooked Man' and breaking up his crime ring in The Wolf Among Us back in 2013. The Wolf Among Us 2 was then announced in 2017 but was subsequently cancelled in 2018. Due to the death and eventual resurrection of Telltale Games, however, The Wolf Among Us 2 is back in active development.
The Wolf Among Us 2 – Story
Six months on from the events of Season 1, Bigby is suspended from his Sheriff duties and taking anger management classes. Snow White is the new Deputy Mayor of Fabletown, and her need to carefully play the political game inevitably clashes with Bigby's more forceful, turn-into-a-werewolf-and-tear-shit-up approach to rooting out corruption. We also know that Bigby teams up with an NYC police detective who takes him on to help in a case that doesn't quite smell right. Expect new characters and locations that we haven't explored before.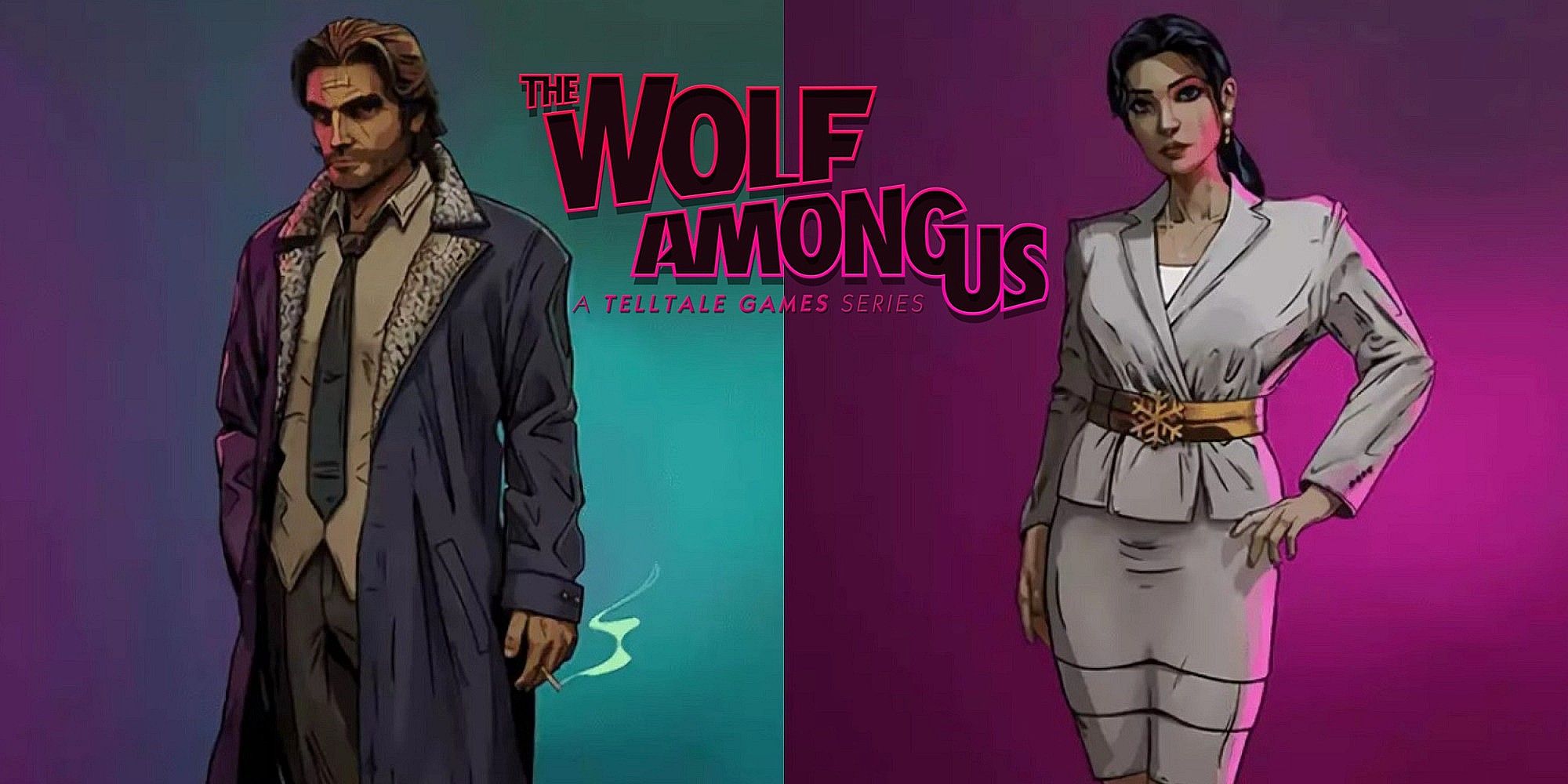 "Players will be able to explore more about Bigby than they were able to in the first season, really let him branch out into the bigger world, figure out what he thinks is right and wrong, what he thinks is good and bad". "… versus what somebody tells him."

Adam Harrington (Voice Of Bigby)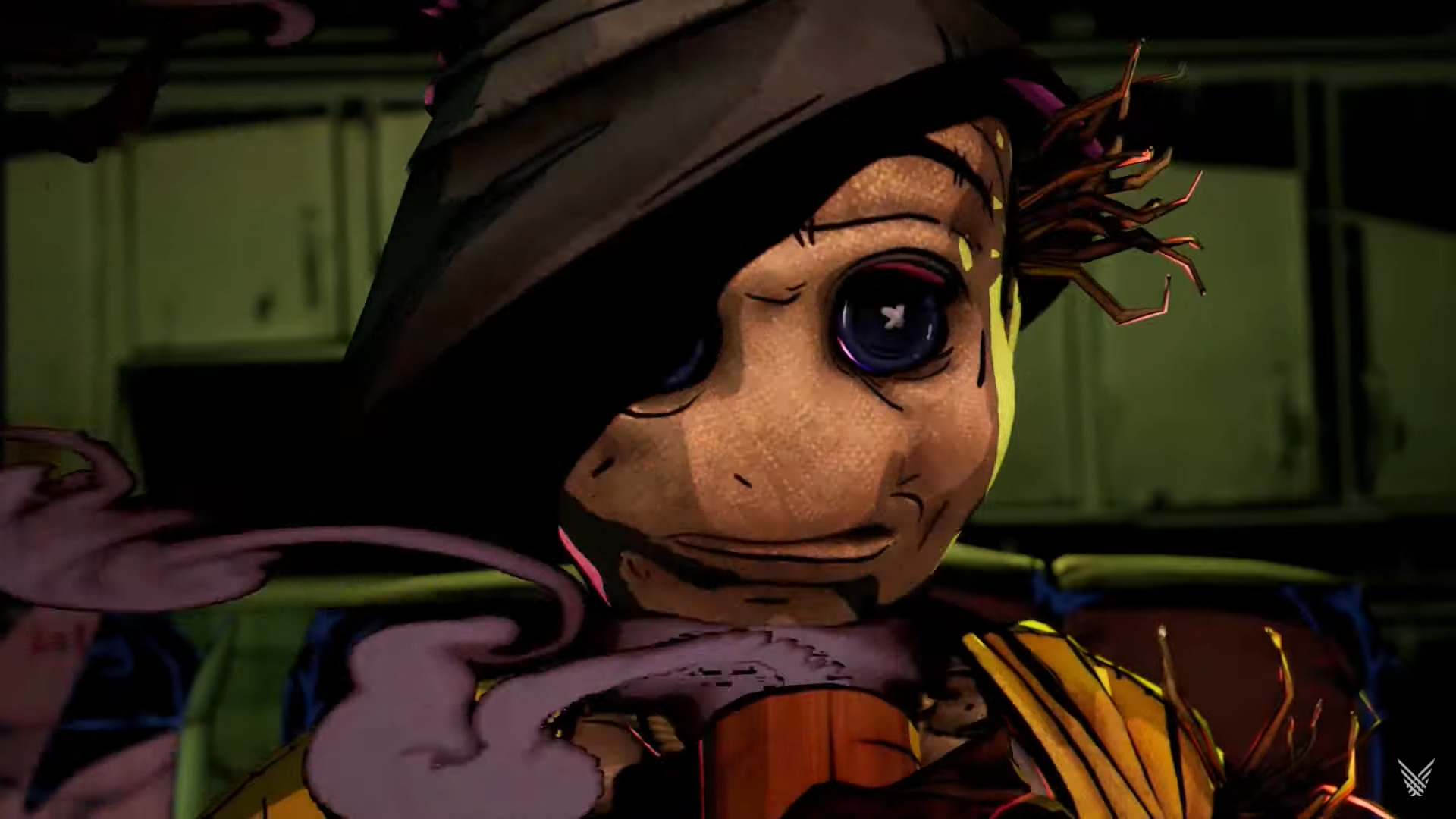 Based on the trailer it looks like we'll be dealing with Dorothy and her gang. It looks like the Tin Man and Scarecrow have made an experience. So we'll probably be meeting the other Wizard of Oz gang in this game such as the Lion and maybe some of the Flying Monkeys.
The Wolf Among Us 2 – Gameplay
If you've ever played a Telltale Game you'll be familiar with the gameplay setup. But in The Wolf Among Us 2 the developers will be swapping to an entirely different toolkit as they use Unreal Engine for the first time. What this means for the graphics and gameplay right now is anyone's guess. But it's likely they won't stray too far from the choice-based narrative that we've come to associate with Telltale.
Right now the studio has announced that they're currently working on all 5 episodes of the game at once. Rather than developing each chapter chronologically, the entire experience is being put together simultaneously. We don't know if the game will be launched as one big game or will continue as an episodic release over time as we're used to.
The Wolf Among Us 2 – Release Date
The Wolf Among Us 2 unfortunately does not have a release date nailed down. However, Telltale Games and AdHoc Studio did say that they intend to launch the sequel in 2023. But no specific date has been decided.
The Wolf Among Us 2 is expected to launch on the PlayStation 4|5, Xbox One, Xbox Series X|S, and PC. So far there's been no announcement for the game on the Nintendo Switch or mobile.
Tagged:
2023
adam harrington
adhoc studio
big bad wolf
bigby
fabletown
pc
playstation
telltale game
telltale studio
the game awards
the wolf among us
xbox