Final Fantasy XIV – Starlight Celebration Event Guide 2021
Final Fantasy XIV's annual Winter event, Starlight Celebration event is about to begin! It's Eorzea's answer to Christmas and typically takes place from mid-December to the end of the month. During this time a uniquely themed quest will be available as well as some event specific rewards up for grabs.
The Starlight Celebration is being organized by the Miqo'te, Ahm Garanjy and is typically held at the Mih Khetto's Amphitheatre in Gridania. In this guide we have the steps as well as the item rewards for you to get the most out of the Starlight Celebration!
Start & End Date
FFXIV's Starlight Celebration is set to begin on 16th December, 2021 at 2AM PST / 5AM EST / 8AM GMT / 9AM CEST, and will run until 31st December, 2021 at 6:59AM PST / 9:59AM EST / 2:59PM GMT / 3:59PM CEST.
For newcomers please note that the Starlight Celebration quest cannot be completed outside of these dates, so if you want those rewards you need to be sure to log in and complete the mission while the event is running.
The History Of The Starlight Celebration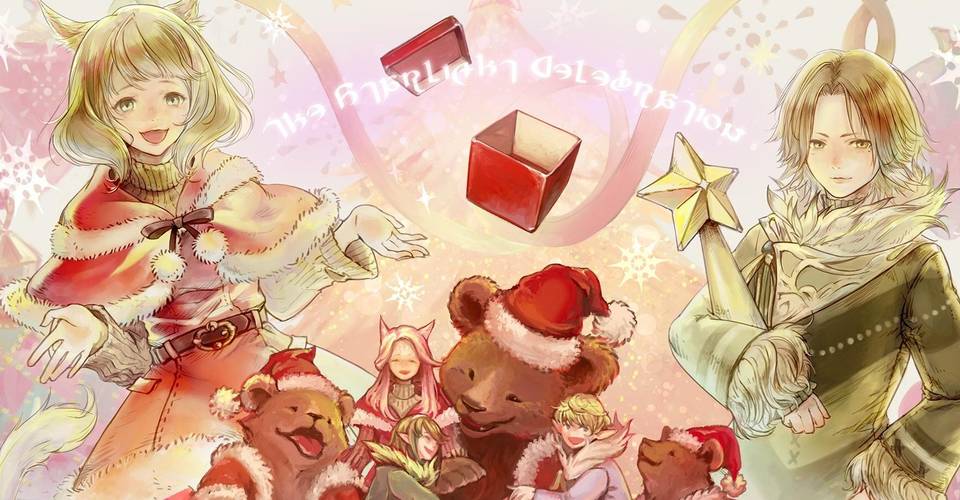 The origins of the Starlight Celebration event trace back to the early beginnings of the Dragonsong War in Coerthas. Even though it was forbidden, some Ishgardian knights would shelter orphans in their barracks during times of turmoil. They snuck the children inside by disguising them with the jackets of the knights' scarlet uniforms. As the fighting settled down, life eventually went back to normal and the orphans no longer needed protection.
The Starlight Celebration was later created to honor the knights and share the kindness those children received from the soldiers. A group of orphans founded this event to make sure no one would forget the deeds of the generous knights.
These days in Eorzea, children wait all year to get presents from the "Saint of Nymeia". They place an envelope with their wishes under a pine or fir tree. The festival is administered by the Adventurers Guild, and they handle the giving of gifts to the children.
The Starlight Celebration Quest
This year Final Fantasy XIV 's Starlight Celebration features a whimsical little quest entitled "The Little Yeti that Could". This heartwarming story will begin amongst the emerald forests of Old Gridania. So strap on your boots and head on over there to begin!
Note: This quest is only available for players who have reached Lvl 15 and above.
Begin by speaking to speaking to Ahm Garanjy in Old Gridania, you can find her near Min Khetto's Amphiteatre (X: 10.2, Y: 9.4). Accept the quest and get on your way!
Starlight Celebration rewards 2021
Upon completing Amh Garanjy's "special task," you'll be able to collect three different rewards:
These include two new minions as well as a new wall-mounted decoration for your home. If you happen to be the (very) lucky owner of one in any of the game's housing districts.
Wind-up Rudy minion: An adorable little yeti sporting a reindeer-inspired hood and a bright red present (far left in the image below)
Squirrel Emperor minion: Sure, he might be cute, but this little furry fiend will have your head off in an instant if you don't give him some nuts (middle)
Starlight Mobile: A festive wall hanging that moves with the wind, featuring a reindeer, bells and a Christmas tree (far right)
In addition, there's a good chance that items from previous years will be available at vendors. You can take a look at the new goodies over on the event's special website.
For more of our Final Fantasy XIV guides be sure to check out our list here!