New KK Slider Songs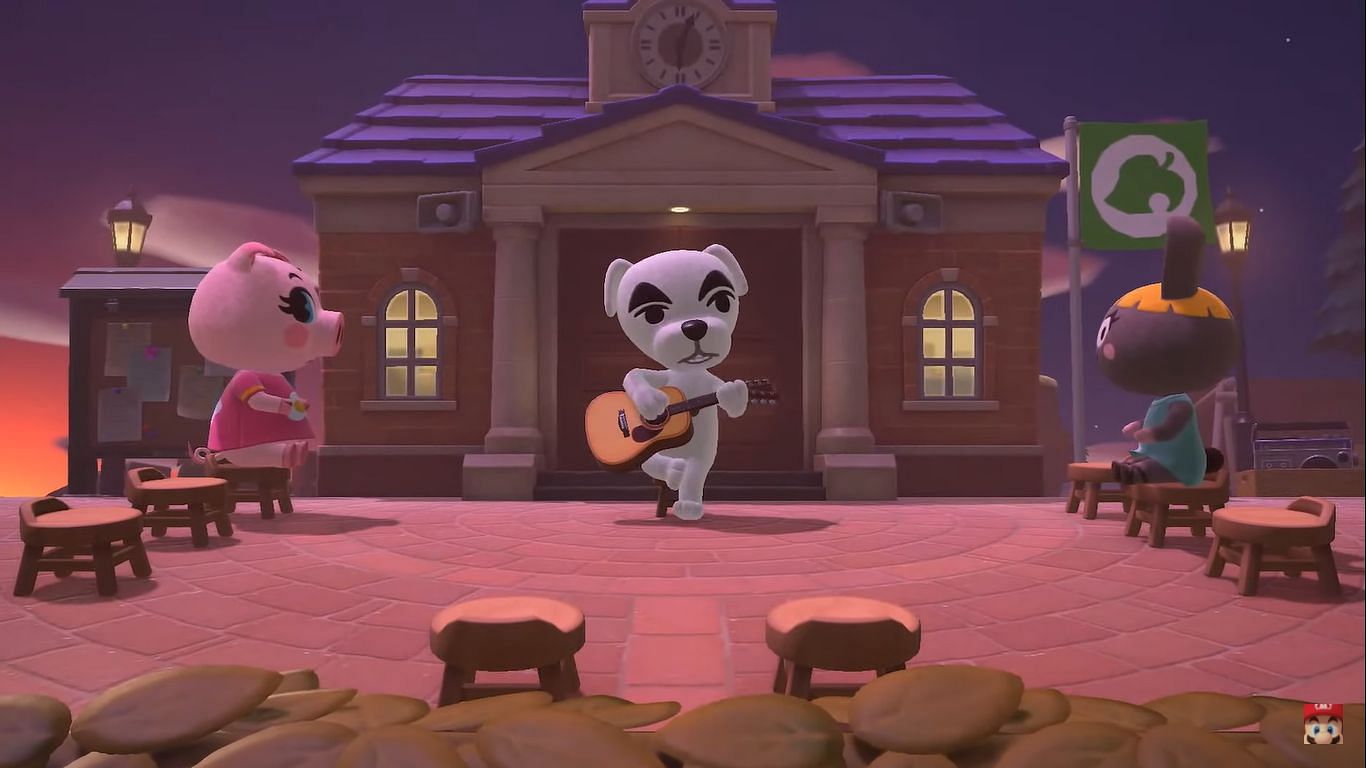 KK has been hard at work in the studio, and we'll be getting 12 new songs as a result, including: Chillwave, KK Bashment, KK Break, KK Chorinho, KK Dub, KK Fuge, KK Hip Hop, KK Lovers, KK Polka.
Happy Home Paradise DLC
All the above features are coming to Animal Crossing: New Horizons 2.0 are free, but coming November 5th is also a big paid DLC the Animal Crossing: New Horizons – Happy Home Paradise.
This DLC has you joining the Paradise Planning team that buils the vacation home of their client's dreams! Clients with different dream vacation requests will visit a new resort area located in an archipelago, made up of several different islands. You can talk to a client and find out the details of their requests for a vacation home, and then make their dreams happen!
Work with Lottie from Nook's Homes and set up your clients with the perfect island that suits their needs. Decorate everything from the interior to the exterior home according to your client's tastes. You can even customise the weather to either be sunny or rainy! What powers do you have??
Larger homes like schools, restaurants, and hotels can be built as well, just like in the Nintendo 3DS spinoff game.
Happy Home Network
Your creations can be placed in the Paradise Planning Portfolio, which is uploaded to the Happy Home Network, where you can follow creators for inspiration. The Happy Home Network can be accessed via the app on your NookPhone.
If you bring souveniers to your villagers back on your own island, you may convince them to get their own home on the archipelago as well! You'll even be able to remodel your villagers' homes once you've remodeled a specific number of homes for others.
New Poki Currency
Working as a Paradise Resort Developer isn't a free gig! Instead you'll earn special Poki currency that will allow you to purchase rare furniture that can't be found anywhere else.
New Interior Design Skills
Through the DLC, you'll learn new interior design skills, like pillars and partition walls, adjusting counters, adjusting lighting, and adding soundscapes too. You can even polish items to unleash special effects. All of these skills can also be utilized back on your own island too.
The archipelago where the DLC is set is also home to lots of vacant lots, including schools, hospitals and restaurants, which you'll also be able to design and customise. 
Animal Crossing: New Horizons – Happy Home Paradise is launching on November 5, priced at USD$24.99. Pre-orders start on the Nintendo Switch eShop on October 29, 2021.
You can unlock Happy Home Paradise for free if you're a subscriber to the new Nintendo Switch Online + Expansion Pack membership tier.