Animal Crossing: New Horizons 2.0 – What's Coming
Animal Crossing Direct was announced last Friday and with it came a huge amount of content updates revealed for Animal Crossing: New Horizons. This gigantic free update dubbed Animal Crossing: New Horizons 2.0 includes a bunch of huge improvements, changes as well as the game's first paid DLC. So if you missed last weeks announcements or you're looking for a breakdown then we've got it all right here.
Animal Crossing: New Horizons 2.0 will be launching on November 5th so here's everything you've got to look forward to until then. Apparently this is the last free major update coming to Animal Crossing: New Horizons so let's enjoy it while we can!
Brewster and The Roost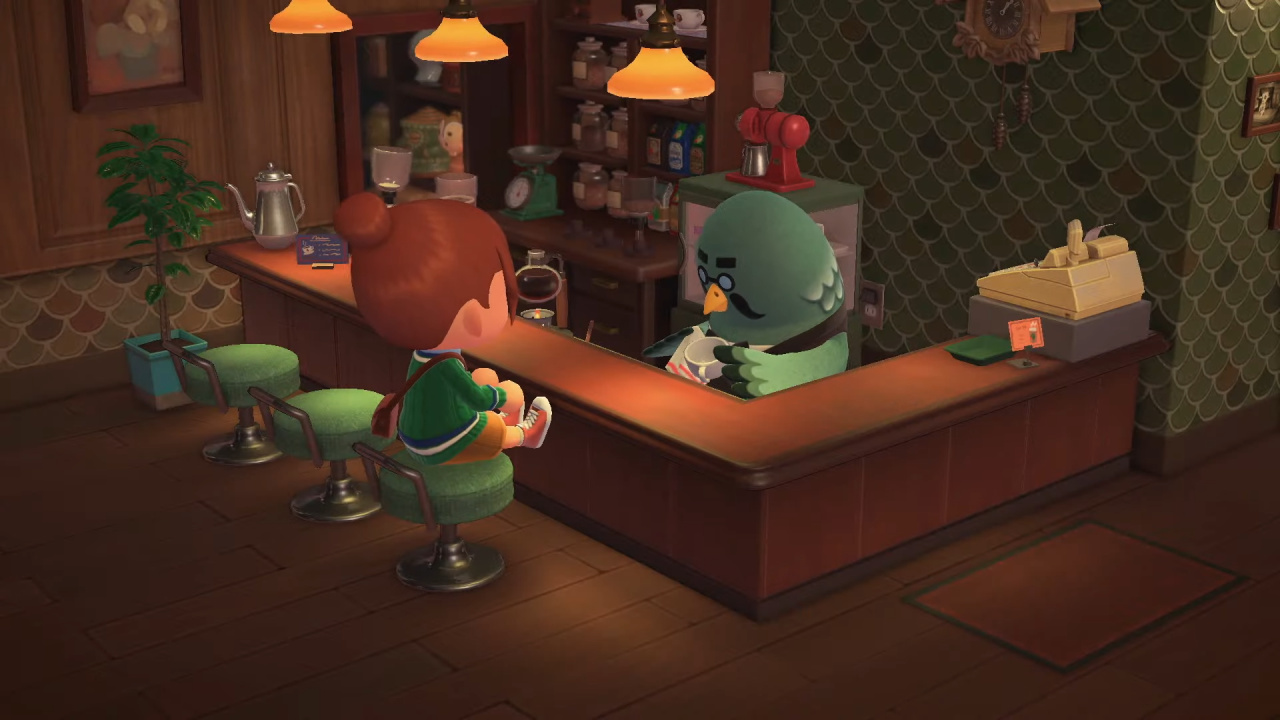 Not much of a surprise, as Brewster was hinted hard as one of the main events for this update. In a new wing of the Museum, The Roost cafe will be opening! There you'll be able to enjoy a cup of coffee there with friends, fellow island residents, and invite characters in for a sip via amiibo too.  
Unfortunately unlike our Animal Crossing Direct predictions thought, the coffee-making mini-game will not be included in this 2.0 update. If you want to know more about our feathered friend be sure to check out our 'Who is Brewster?' article here too.
Kapp'n and New Boat Tours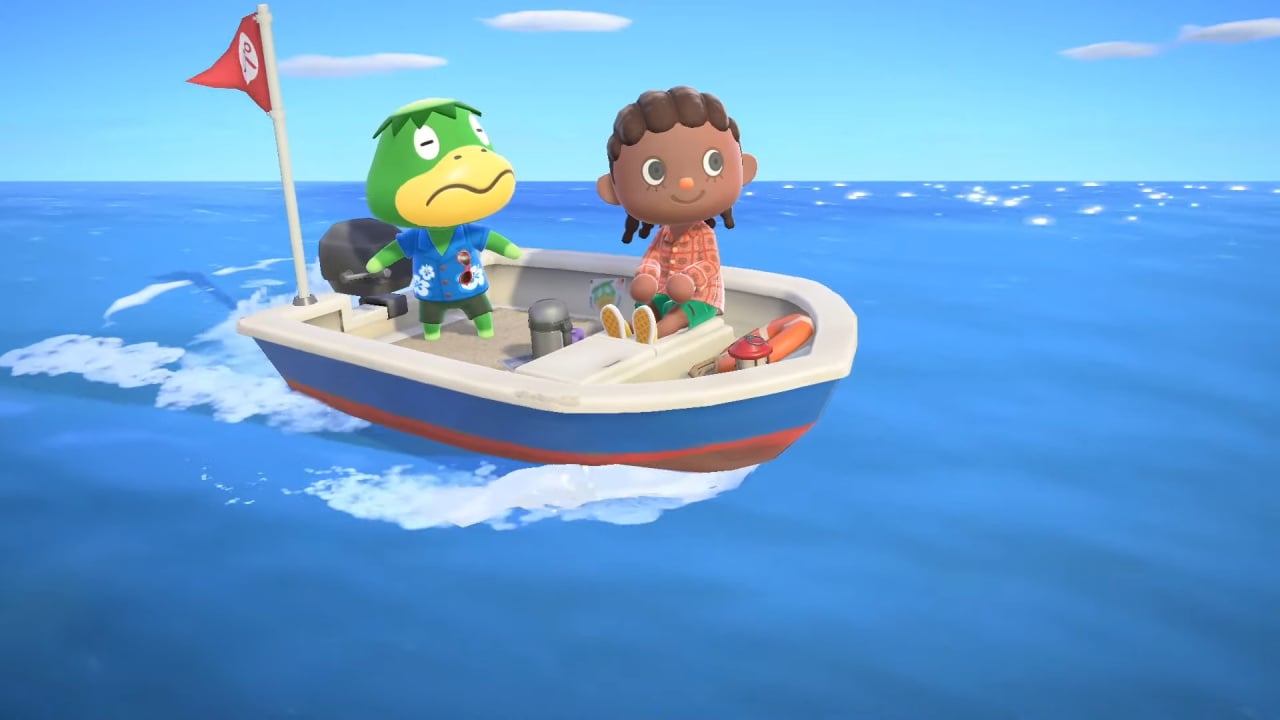 Kapp'n the boat captain has landed on your island in Animal Crossing: New Horizons 2.0!
Similar to his previous appearances in Animal Crossing: New Leaf, Kapp'n will take players on special boat tours to mysterious tropical islands that only he can get to. These islands are quite similar to those accessible via Dodo Airlines, but can offer up never before seen plant life, and may well exist in a different season or time of day. It'll cost you 1,000 Nook Miles but it looks like the sea shanty is included, so it's worth every penny.
Harv's Island Plaza
You can visit Harv's Island via plane by visiting Dodo Airlines. All he has there is a slightly creepy photography studio but now the boy is looking to expand. He's adding a plaza that will set up permanent stores for your previously roaming salespeople. Help him out by donating some bells to Loid to get it all set up.
Kicks, Sahara, Redd and Leif should all be getting stores and stands so you'll be able to find them any day of the week! Along with them are a few returning favourites such as fortune teller, Katrina, the old Mayor Tortimer, as well as Harriet the hairdresser.
Remember Reese and Cyrus? They're there on the island too! And their shop Re-Tail can help you customize furniture that normally can't be customized on your own.
Enact Ordinances
Animal Crossing: New Horizons 2.0 is making it easier to live life on your island by enacting ordinances. Are you more of a night owl and want your shops to close later? Then you're able to set that here! Here are the following ordinances:
Beautiful Island — Make weeds appear less frequently
Early Bird — Make shops open and close earlier, and make islanders wake up earlier
Night Owl — Make shops open and close later, and make islanders go to sleep later
Bell Boom — Make items worth more bells, though they'll also be more expensive
Cooking and Farming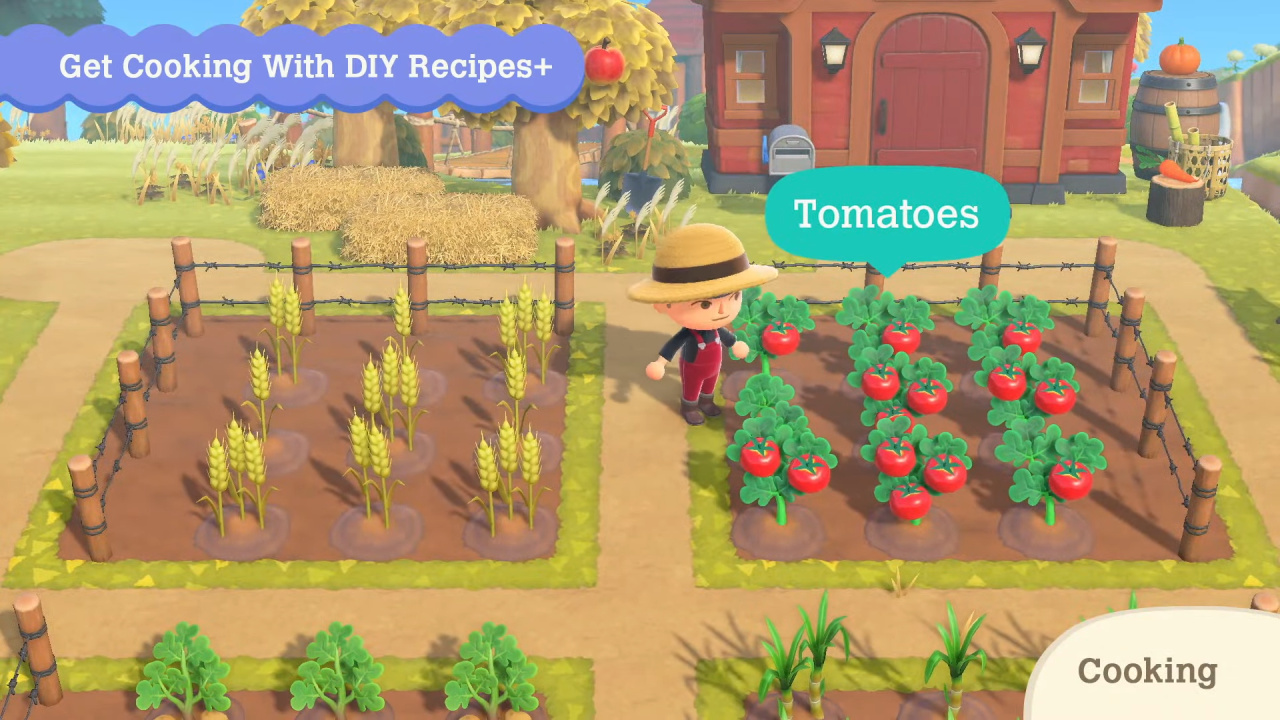 We called the cooking and farming update earlier in our Animal Crossing: New Horizons predictions list last year. My, how much time has passed. Farming is no surprise as for one year we've been able to plant pumpkins, but thankfully now we have more crops to grow on our farm!
Crops like tomatoes, wheat, sugar cane, carrots and potatoes are coming in the Animal Crossing: New Horizons 2.0 update! Not only are you able to grow more food but you're able to now cook with them too! A slew of new recipes will be available for you to create dishes for eating and displaying around your home. This is all part of DIY Recipes+, which is a new collection of food-based recipes that you can unlock.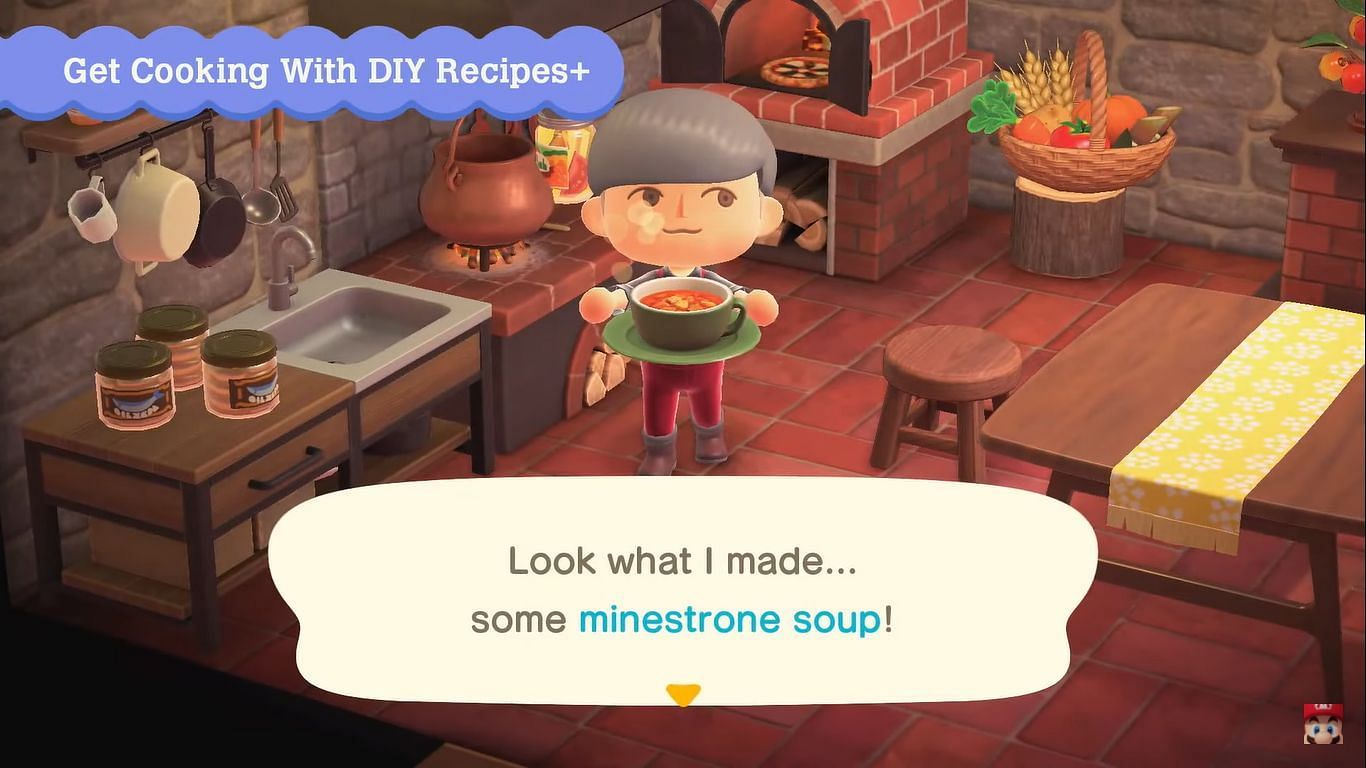 Gyroids
At long last, the wonderfully bizarre gyroids are descending on New Horizons. Found at the same digging spots as fossils, you'll now collect gyroid fragments that'll need to be buried in the ground and then watered, before growing into full gyroids the next day. Just like flowers, if you've already grown some gyroids on your island, you may also find more after it's been raining. 
These new little musical friends are customisable and they didn't say so but hopefully collectable? Each one has a different design and a different noise, and they look a lot cooler and varied than the old, more similar ones. You can even customise them to match your house's aesthetic, and like in past games, they sing along in tune and in time with whatever music is playing.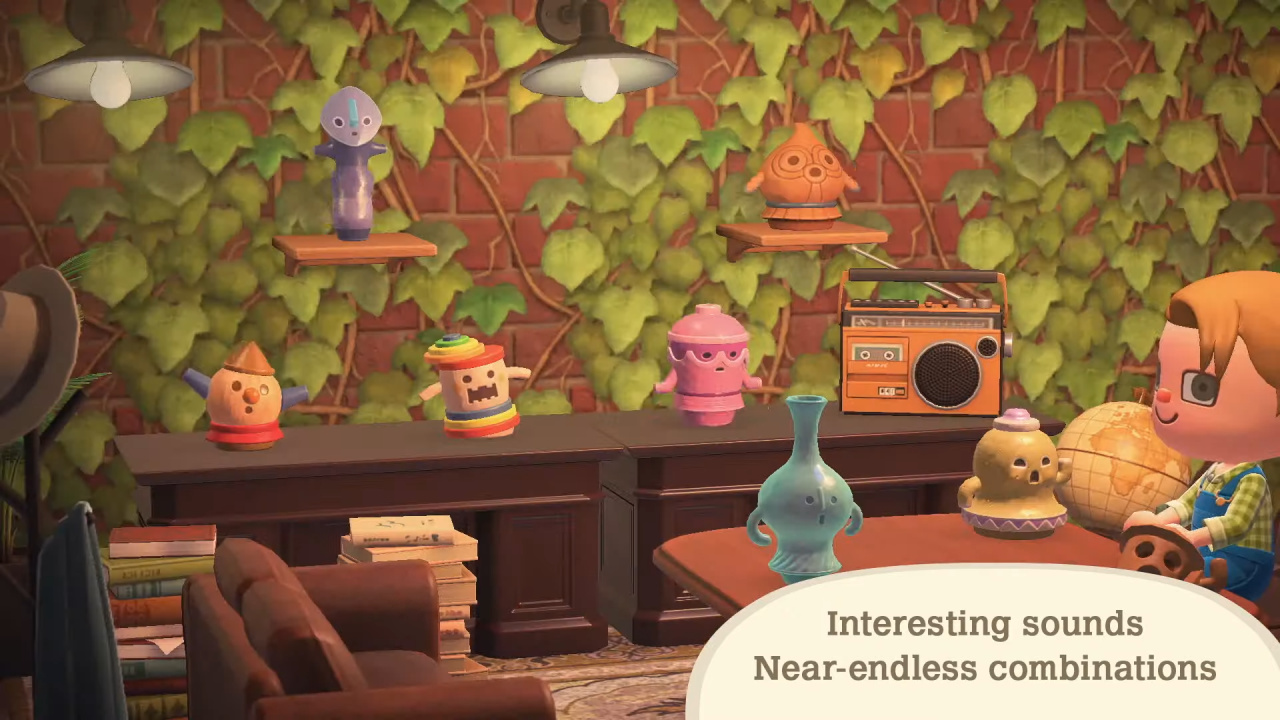 Previously, there has been a limit to how many Gyroids you can have in one room — it was 4 in New Leaf, and 8 in City Folk. It looks like the limit will be at least 7 this time, and you'll also be able to display the Fragments.
Upgraded Decorating Options
So many new decorating options for your house and island are coming in Animal Crossing: New Horizons 2.0!
New Home Exterior Options
New house styles are coming in version 2.0! This includes a wider variety of roof, wall, door, and mailbox options.
Pro Decorating License
The Pro Decorating License unlocks some brand new customization options for your house! You'll now be able to hang items from the ceiling, set an accent wall, navigate tight spaces around your house.
This is in addition to all the new items that are coming to your NookStop app and to Nook's stores. The new ceiling fixtures can be bought from Nook's Cranny as well.
Pro Construction License
The Pro Construction License increases the number of bridges and inclines on your island to 10! You can also permanently place ladders and ledges around your island for places you don't want an incline but would like an option to climb. You'll just need to buy the recipe from Nook's Cranny.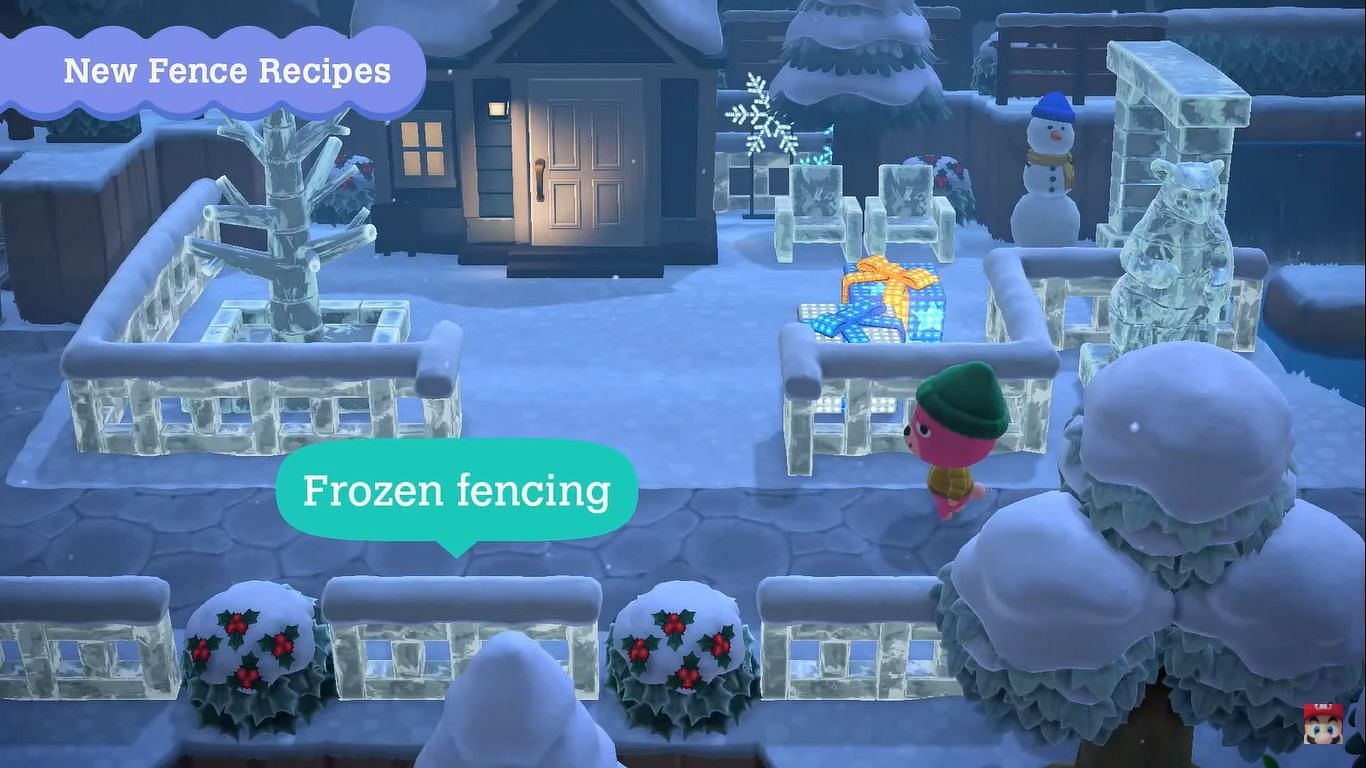 There's also more Custom Fencing that lets you craft nine new fencing options:
Block fencing
Frozen fencing
Park fencing
Corrugated iron fencing
Large Lattice fencing
Log-wall fencing
Bamboo slats fencing
Green bamboo fencing
Log fencing