The Visionaries
The Visionaries are the eight anchors of the time loop. They're each here for their own motivations but the primary one is to live forever. Find out more about each Visionary and use their motivations to kill them more efficiently. They also each have superpowers granted by trinkets developed by AEON scientists.
Egor Serling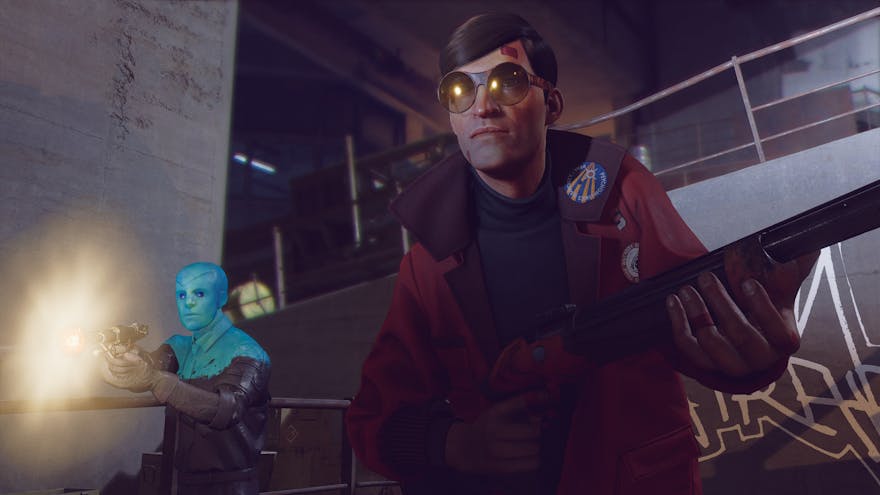 Ability: Aether (Invisibility)
The founding Visionary of the AEON program who took over the old military base of Blackreef in the 1960s. Egor is a dedicated and somewhat obsessive scientist who creates new scientific "breakthroughs" with each reset of the loop. Colt can kill him outright at his lab or lure him to a party hosted by Aleksis "The Wolf" Dorsey where can kill both of them. Egor possesses a teleport power similar to Colts.
Egor is a self-proclaimed pseudoscientist, and someone who just can't get no respect," Bethesda says. He craves a contradictory kind of legitimacy: he wants to be left alone and viewed as a preeminent genius, but he also wants to be adored and invited to parties. And when neither of those things happens… Egor turns violent.
Aleksis "The Wolf" Dorsey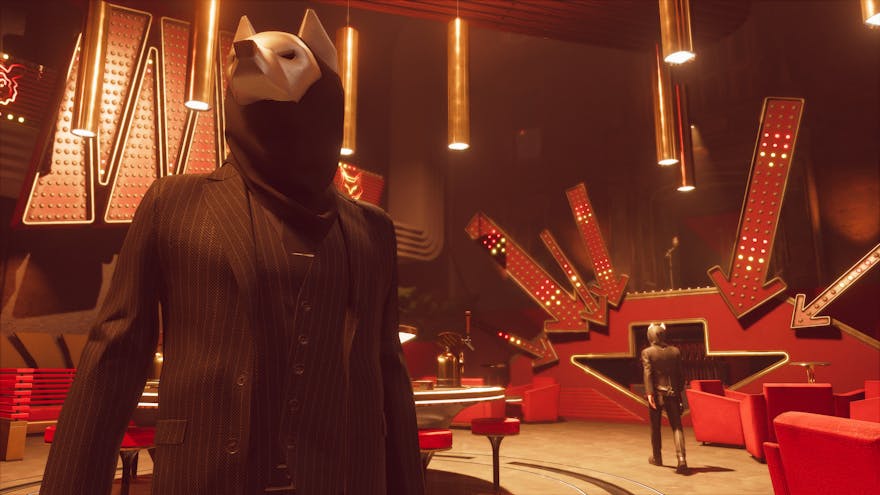 Ability: Telekinesis
Aleksis is a self-proclaimed "Alpha Wolf" who is throwing a soiree at his mansion when he happens to become one of Colt's targets. Known to be obsessed with wolf iconography, Aleksis formerly ran a profiteering pharmaceutical company before becoming the primary financial backer of the AEON Program.
He thinks he's earned the title "Alpha" with his social and business prowess. He wants to be everyone's favourite friend, partner, and partier. According to Deathloop's second gameplay trailer, you can find Aleksis throwing a big wolf masquerade party every night.
Aleksis holds a slab that grants him the Karnesis ability. When under attack, he can be seen tossing his own henchmen towards Colt in order to distract him.
Ramblin' Frank Spicer
Radio DJ Frank Spicer is an ex-mobster turned wannabe rockstar. He runs a radio show and heads security on the island of Blackreef from The Rambling Rock Club, his very own casino.
Charlie Montague
Little is known of Visionary member Charlie Montague so far, but he was described as having a "rough life" during the 'Visionaries Explained' video by developer Arkane Studios. He dons a beanie hat, which is said to hide horrific scars from some rather nasty procedures on his brain.
Julianna Blake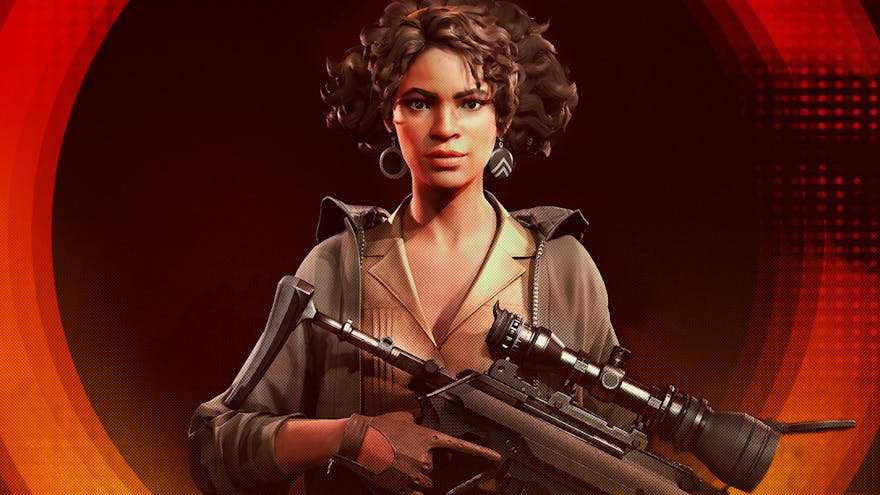 Julianna is a special case among the Visionaries. Unlike the others who have stories and schedules that play out with or without Colt's interference, Jules' sole goal is killing you. She'll chase Colt all over the island, looking for a chance to take him out. Juliana can take on the appearance of any NPC, further complicating your attempts to avoid her.
Juliana believes that her life's purpose is on the island of Blackreef, to protect the cycle. She uses a mixture of automatic weapons, melee, and high-powered rifles to do so. As well as using Karnesis, Jules can use the Masquerade ability, which allows her to swap appearances with any Eternalist or Visionary. This strategy can lead Colt away from the main target and into traps, so be wary!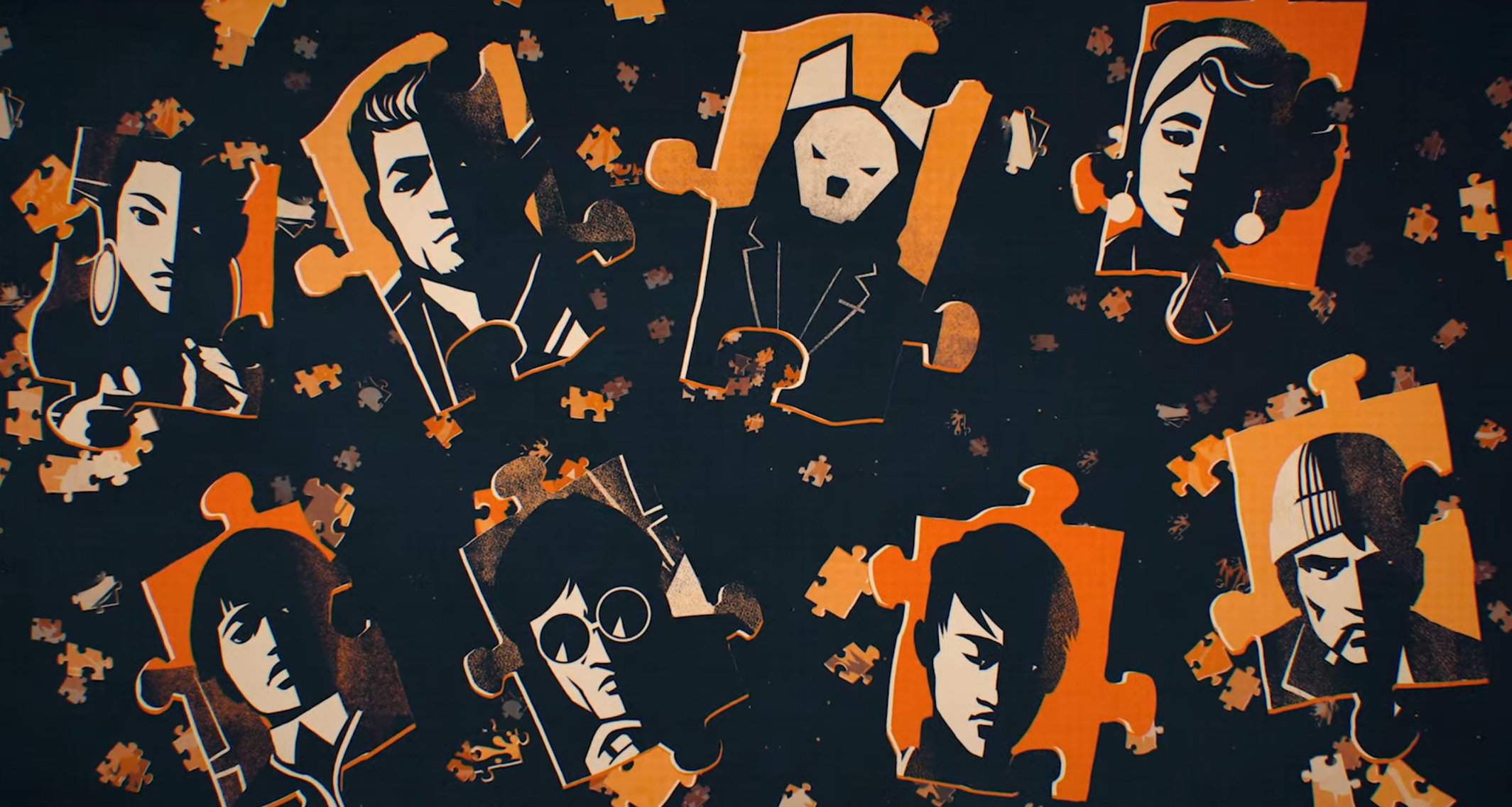 There are four more Visionaries that make up our party of eight but we don't know much about them yet. They include Dr. Wenjie Evans, Fia Zborowska and Harriet Morse.
Deathloop Multiplayer
Deathloop looks like so much fun and Arkane has made it even more exciting with the addition of multiplayer. The game gives you the option of jumping into other players' games as Juliana and taking them out. Of course, this means you could also be taken out by another player during your own session as Colt. Either way, you'll be trying to kill each other, similar to the invasion mechanics of Dark Souls.
Don't worry though if you're stressed, you can keep online play turned off and Julianna will be controlled by AI. This won't make her less dangerous though as her main mission is to bring you down. You should definitely keep an eye out for her.
Deathloop Release Date
Deathloop was delayed last year but will now officially launch on May 21st September 14th, 2021 for the PlayStation 5 and PC – Steam.
Microsoft now owns Bethesda so expect Deathloop to be out on the Xbox Series X/S after the exclusivity deal for PlayStation is up. Probably a year from now and hopefully on Game Pass.
Deathloop was originally planned for release in 2020 but was delayed due to the pandemic. "This extra time will allow our team to bring Deathloop's world to life with as much character and fun as you've come to expect from our team," Arkane said. It was then scheduled to launch on May 21st but was delayed a second time to September 2021 for similar reasons.