The Stardew Valley Cup was announced a few days ago by ConcernedApe as a challenge tournament "designed to test players' skills and knowledge of that game". While the first thing that comes to mind is huh? Stardew Valley an eSport? The second thing you might be thinking is that it's a speedrunner event. Well, you'd be wrong about that. So how can a game that's all about slowly raising crops, developing relationships etc. going to be a sport? Well, we're going to get into that.
In collaboration with @UnsurpassableZ, I'm pleased to announce the 1st official Stardew Valley Cup! It's a competition of skill, knowledge, and teamwork, with a prize pool of over $40k. See some of Stardew's most dedicated players in their element! Main event is Sept. 4th 9am PST pic.twitter.com/qtDW5e5LvD

— ConcernedApe (@ConcernedApe) August 21, 2021
"I'm pleased to announce the 1st official Stardew Valley Cup. It's a competition of skill, knowledge, and teamwork, with a prize pool of over $40k" says Eric Barone.
Stardew Valley YouTuber Zach Hartman aka UnsurpassableZ has collaborated with Stardew Valley to come up with over 100 special challenges for players to complete in order to earn points and move up a leaderboard. Rather than race to beat the game, players will have three hours to try and complete as many challenges as possible, kind of like a scavenger hunt happening inside a video game.
How To Play & Win
Stardew Valley can be a solo game but for the purposes of the Stardew Valley Cup, you'll be playing in teams of four. Each team will use Stardew Valley's multiplayer coop to work together on Stardew Valley's newest beach farm map, all competing in real-time to complete tasks and score points.
There are hundreds of different challenges that the teams can choose to do in the Cup. For example, you can gain points for reaching a level 100 in the mine. Or wining the ice fishing contest or by simply giving Pam a pale ale. The more points you rack up the higher up you'll go on the leaderboard for the Stardew Valley Cup.
Tasks like reaching level 100 in the mines can take teams of four players close to an hour to complete. So it will be interesting to see how teams prioritise points and partition out the work.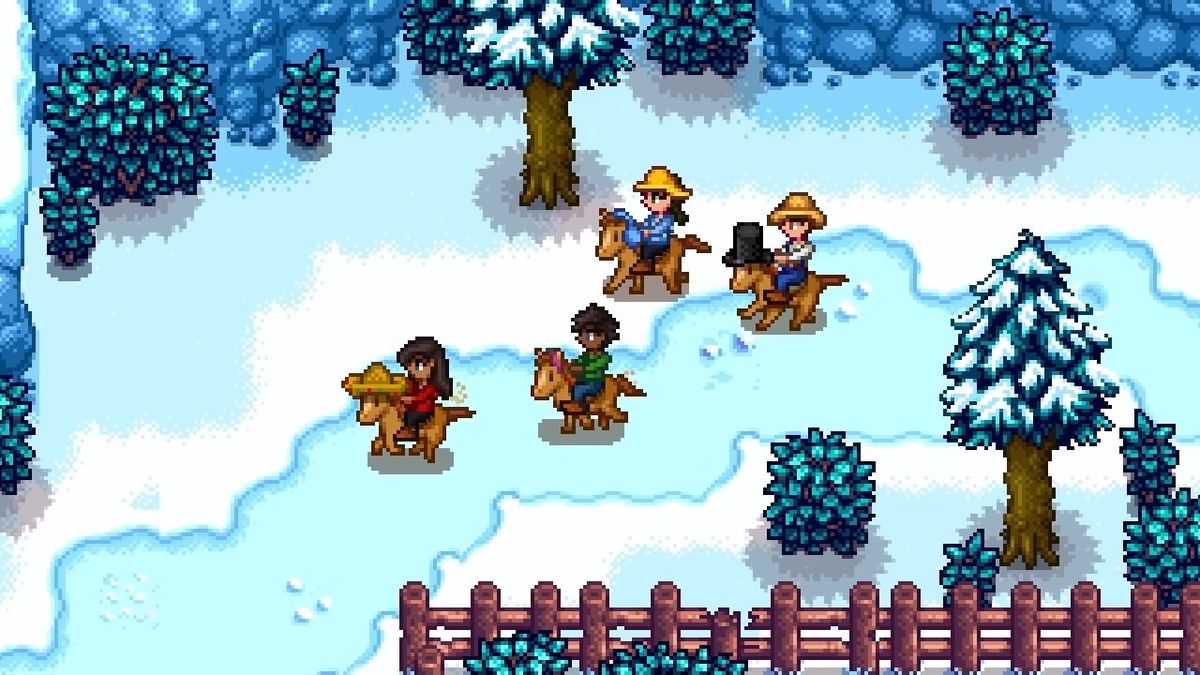 Additional points will also be given for every item that the team ships during the competition. And the team with the most gold at the end will also get another bonus 20 points.
Throughout the event, Hartman will also be revealing surprise challenges that players learn about and decide how to react to on the spot. "There's going to be five challenges in total and each one of them is worth 50 points. Which I hope is going to tempt players away from their predetermined route and risk it for the biscuit".
Stardew Valley Cup
If you've been playing Stardew Valley for a while, this event is the perfect way of introducing a whole new way of playing. Plus the winners stand a chance to win USD$40,000 cash! That works to a cool $10,000 for each of the team members.
"I think it's cool that people have found all kinds of different ways to enjoy the game," Barone said back in July. "At this point, I've played Stardew Valley so many times that I do kind of like—I wouldn't say min-max—because I'm not nearly as good as some of these people but I'm pretty economical in the way I play the game, you know. I try to unlock things as quick as possible. For me, it's just kind of a way I challenge myself and makes it fun every time I play."
The Stardew Valley Cup will take place on September 4th at 12:00 p.m. Eastern Time. Barone and Hartman live streaming and commentating on all the action on Twitch and YouTube.