Baldo – Legend Of Zelda Set In A Ghibli-Esque World
Baldo: The Guardian Owls finally has a release date and it's this month on August 27th. If you've been following indie game developers as I do, then you may have come across Baldo: The Guardian Owls. First announced back in 2019, Baldo stunned the world with its gorgeous Studio Ghibli-esque art that captured the imagination. Likened to Ni No Kuni, Spirited Away and of course Legend of Zelda, Baldo by NAPS Team is arguably one of the most anticipated indie games in recent years.
NAPS Team is the oldest Italian development studio. Established in 1993 by Fabio Capone and Domenico Barba. Baldo began as a passion project 15-years ago, to create a game that captured the whimsy of the Ghibli films.
The game will be launched on the Nintendo Switch, PS4, Xbox One, PC (Steam) and Apple Arcade. Have a look at it for yourself here.
About Baldo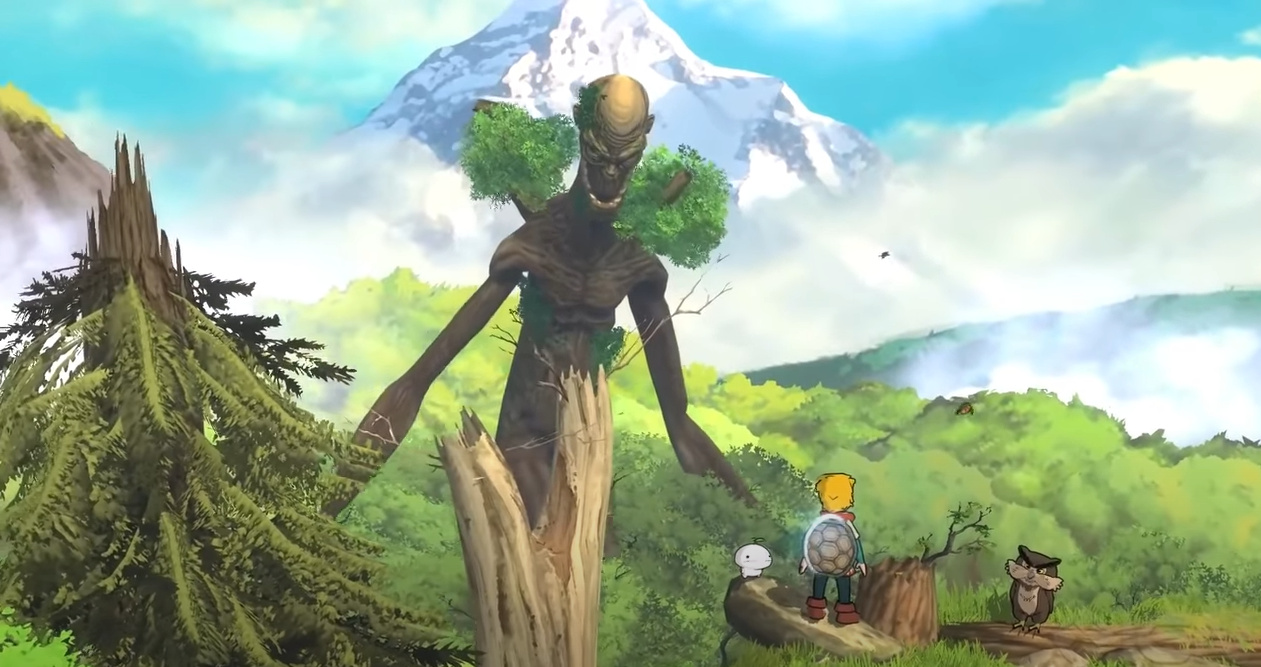 If the trailer isn't enough for you to put Baldo on your wishlist let's talk more about the game. As you can expect from the gameplay, Baldo is a third-person action RPG that has you exploring a fantasy world filled with puzzles and dungeons. Legend of Zelda fans will feel right at home here.
Here's what the Steam Description reads:
"Traverse this captivating open world as Baldo, and meet a host of quirky and unforgettable characters. As you struggle to decipher the cryptic prophecy, and thwart destiny. From delightful whimsy to thrilling adventure, discover new towns and their distinctive inhabitants, fight ferocious foes, locate hidden temples, and collect objects both magical and mundane to obtain powerful new weapons, or to help unveil the myriad secrets of this strange land."
You'll be playing this adventure as the titular Baldo, a cheerful young lad who embarks on a grand adventure revolving around an ancient prophecy. Along the way, you'll meet a cast as colourful characters in the game's vibrant open world. I'm getting very strong Ni No Kuni energy right now.
Art director Fabio Capone has previously said of the game's concept that the team "wanted a game that would be a journey to a magical world full of fantastic characters, complex dungeons to face and puzzles to solve."
Gameplay
In a 2019 interview with Red Bull, Baldo creator and artist Fabio Capone said the game "Isn't focused on combat mainly, although that's a big part of it, it will share a lot of elements from the Zelda series. At its core, Baldo is a puzzle and dungeon game, although there are plenty of other secrets inside."
In total, Baldo will have about 11 dungeons, with more than 50 additional Owl Towers — smaller-scale dungeons similar to Breath of the Wild's shrines. The dungeons, based on IGN's review are more traditional, featuring multi-level puzzles similar to that of Wind Waker or Skyward Sword. In that sense, Baldo may unite the best halves of both Zelda experiences.
Its puzzles are relatively simple to start, usually involving moving a crate or throwing a pot at a switch. But they still demand a certain amount of spatial awareness as some of them can extend over multiple rooms. Later, they become much more complicated.  
Baldo is developed by just 2 people, a programmer and an artist Fabio Capone and Domenico Barba respectively. With the beautiful soundtrack provided by Gianluca Mercutio. Wishlist, pre-order and generally get yourself ready for what looks to be an instant classic RPG adventure!