Borderlands Movie – First Looks And A Bonus Rumour
Things are starting to heat up in the news for the Eli Roth directed Borderlands movie. Just a few days ago Jamie Lee Curtis shared some first looks of her new gig. They're just silhouettes of the characters but so far they look dead on. Based on the Borderlands game franchise of the same name, the film however will be set in a different universe. The story will centre on a group of mercenaries tasked with finding the missing daughter of a powerful businessman – Atlas. The movie is slated for release in 2022
Roth (Hostel, The House with a Clock in Its Walls) is known for taking a more…interesting approach when it comes to movies and Borderlands will be no exception. It also seems like they're staying true to the character designs of the game based on the silhouettes. And it looks like we're being treated to a fairly decent cast list.
Rounding out the main characters are Cate Blanchette (Lord of the Rings, Elizabeth) as Lilith. Kevin Hart (Ride Along, Central Intelligence) as Roland. Jack Black (School of Rock, Jumanji: Welcome To The Jungle) as Claptrap. Florian Munteanu (Creed II) as Kreig. Snd Ariana Greenblatt (Avengers: Infinity War, Love and Monsters) as Tiny Tina. The only character that I have a real question mark over is Kevin Hart as Roland as I really can't see the short comedian pulling off a character like Roland.
First Looks
Check out some of the character teasers below courtest of Jamie Lee Curtis' (@curtisleejamie) Instagram!
CL4P-TP is a general purpose steward bot (think bulletproof Roomba with limitless knowledge but crippling anxiety). If he had any friends, they'd call him #CLAPTRAP! Get ready for #BorderlandsMovie, now in production! 📸 @jamieleecurtis pic.twitter.com/tlcFm3UYGk

— Borderlands (@BorderlandsFilm) June 3, 2021
From the character descriptions, we can see that they are at least getting the lore correct and based on the casting as well. Expect a strong appearance from non-playable characters such as Marcus of Marcus Munitions!, Atlas, Jakobs, Ellie and Scooter, and even an appearance from Sir Hammerlock! With all of these characteristics, it seems like they're going to be putting a lot into this first movie…and I seriously hope they don't mess it up.
Tiny Tina Game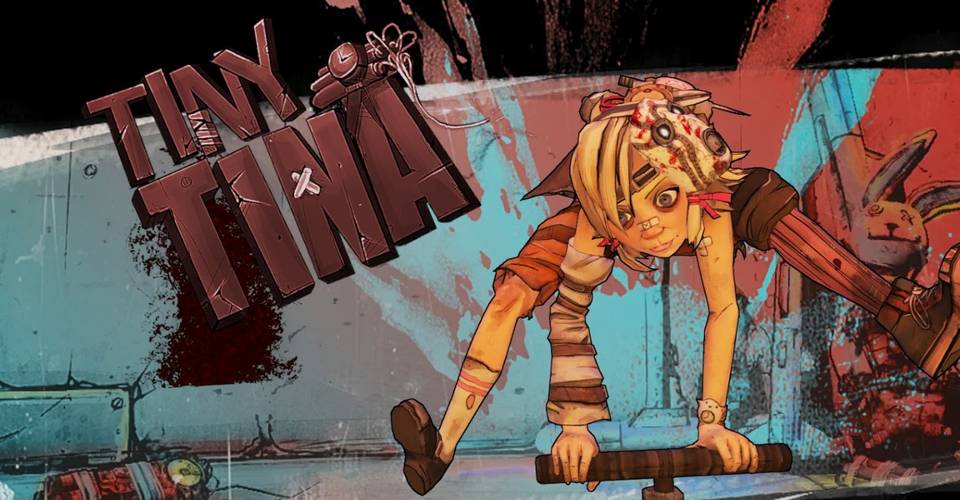 Building on this hype as well is a confirmed rumour (by Jason Schreier of Bloomberg) from a leaked games list that was posted to Reddit that claims 2K is working on a Borderlands spin-off starring Tiny Tina that is allegedly called Wonderlands. They've also got Ariana voicing this Tiny Tina in the game too which suggests that they may be tying this Borderlands movie with Wonderlands.
Or it could just mean that 2K is trying to save money because Ashly Burch (the original voice of Tiny Tina) is busy voicing robot killing archer, Aloy (Horizon Zero Dawn, Horizon Forbidden West).
Whatever the case is, I'm glad that more of the world will be introduced to Borderlands. And we don't have to wait 7 years for something new to happen! 2022 can't come soon enough!