Life is Strange: True Colors is the brand new entry to the narrative adventure series Life is Strange. This is the third major instalment to the series and stars a new lead character – Alex Chen. Despite True Colors being unrelated to the past Life is Strange instalments, we still see hallmarks of the game's signature blend of strong storytelling amongst supernatural powers and teen angst.
Life Is Strange: True Colors launches on September 10th for PlayStation 4|5, Xbox One, Xbox Series X|S, PC – Steam, and Google Stadia.
The Story
Life Is Strange: True Colors introduces us to Alex Chen, a young Asian American woman. She's recently moved to the fictional Colorado town of Haven Springs to reunite with her brother Gabe.
As we see from the trailer her brother died in a "tragic accident". But I think we can all assume that this was no accident. You'll need to uncover the mystery surrounding your brother's death and in true Life is Strange fashion, uncover a secret within this small town.
Alex Chen isn't just your average teen, she possesses supernatural powers. Instead of being able to turn back time, however, she uses Empathy as her gift. With Empathy, she can both read, experience and manipulate the emotions of others. But intense emotions can overwhelm Alex.
Gameplay for True Colors will still focus on the conversations and choices that you make as Alex. Deck Nine hasn't revealed exactly how the empath powers will work, but Alex can see the different auras of a person depending on their emotion. This will likely play into conversations and how to get the truth from different characters.
Introducing The People Of Haven Springs
Alex Chen – 21
Alex our main protagonist was born in Haven Springs, a small midwestern mining town in Colorado. She grew up with her share of adversity in the foster care system. It's probably because of this adversity that Alex gains the supernatural power of empathy.
Alex has the ability to detect, absorb and manipulate the emotions of people around her. If she concentrates hard enough, she can see the reason the target is feeling that particular emotion. Emotions regularly project as colour-coded auras to her, with purple representing fear, red representing anger or hate, blue representing sadness, and yellow representing joy. However, strong emotions can overwhelm her, making her lose control. Due to this, she feels that her Empathy is more of a curse rather than a gift. Only her music offers a respite.
After eight years, she accepts her brother's offer to return to Haven Springs. Alex believes that by returning she may yet find the home and family she has been searching for. To do so, she will need to confront her past trauma and find the strength to withstand the roiling emotions both outside and inside of herself.
Gabe Chen – 25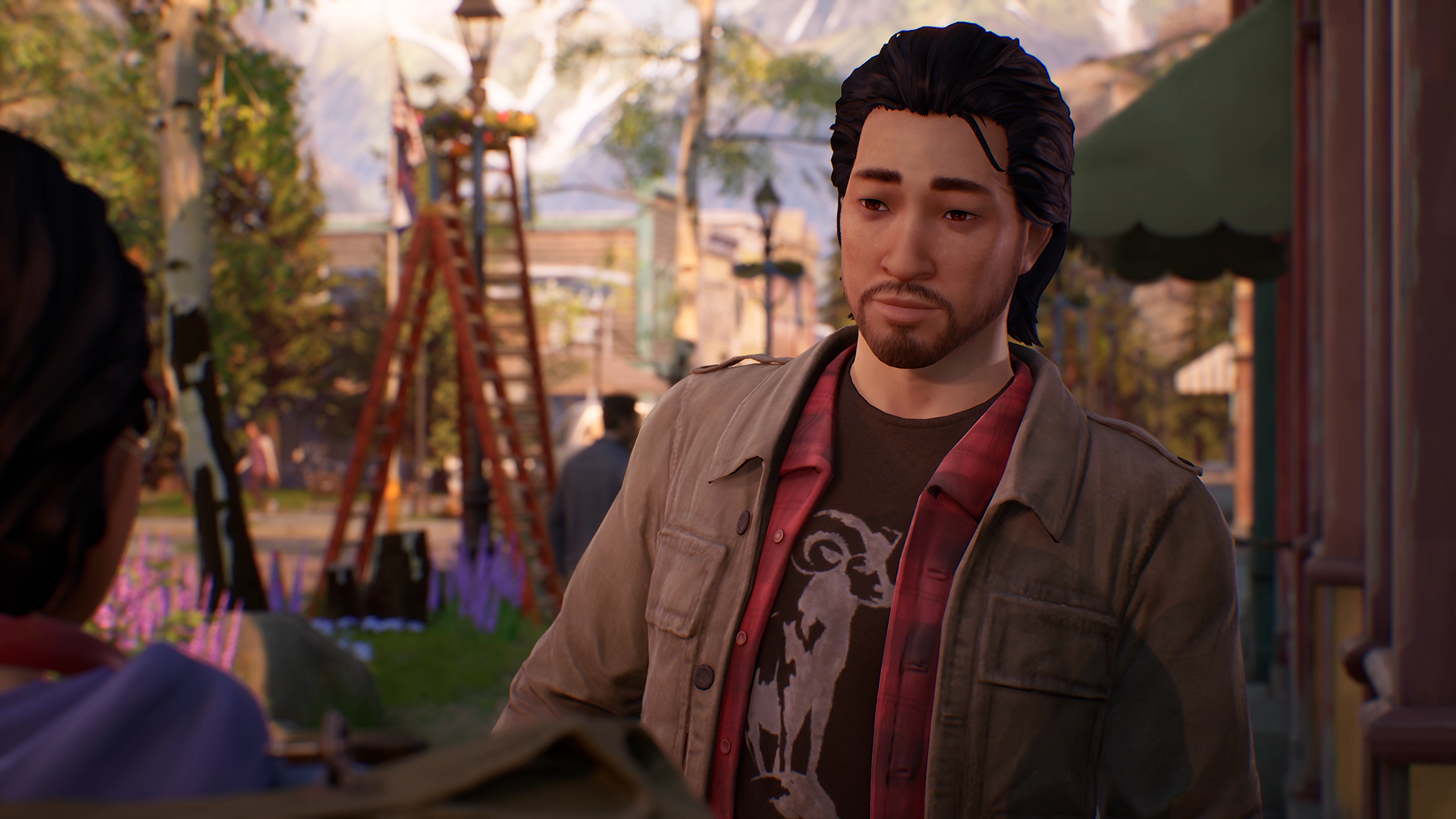 Gabe is Alex's older brother. After years adrift, Gabe finally found a home in the Rocky Mountain enclave of Haven Springs. Gabe has Jed Lucan to thank, the father figure who saw his potential and helped secure his place in the community as a beloved bartender and friend to so many. Now, with the support of his girlfriend Charlotte, Gabe hopes to extend the same generosity to his estranged sister Alex. But even with this newfound maturity, Gabe has never lost the playful wit and roguish charm that are his hallmarks.
It's the mysteries surrounding his death that sets off the investigation of Alex and her friends.
Jed Lucan – 67
A lifelong resident of Haven Springs, Jed is a stalwart member of the town and the owner of the Black Lantern bar and restaurant. Before opening his iconic watering hole, Jed spent decades working at the mine outside town and maintains strong connections to the mining community.
While he can come across as gruff, those in the know praise his compassion and love for his son Ryan and the entire town of Haven. It is this same compassion that led Jed to help carve out a place for Gabe, and Alex hopes that she can similarly find her way into his good graces.
Ryan Lucan – 25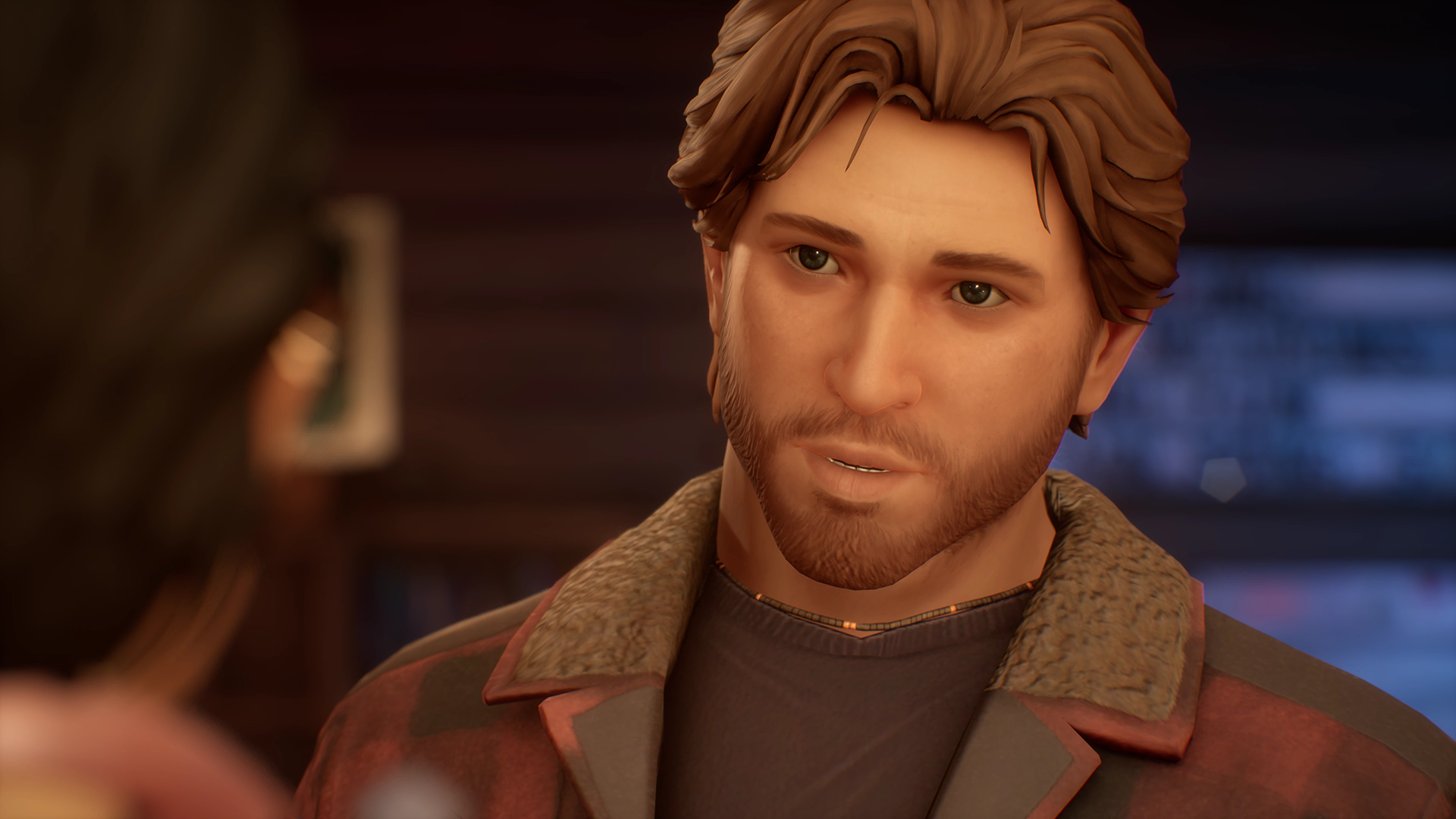 Ryan Lucan is Jed's son and Gabe's best friend. He is a park ranger that loves nature, to put it simply the quintessential Colorado outdoorsman. But Ryan possesses a sensitivity that belies his burly persona. Unlike his father, Ryan is a true introvert, preferring his own company and the quiet of nature to the bustle of the bar. But to his friends, Ryan is unfailingly loyal and kind.
Gabe has been fortunate enough to find himself in that circle, impressing Ryan with his willingness to throw himself into outdoor activities and serve as the perfect companion. Despite their differences, Ryan and Gabe share a similar pain from their pasts that bind them together and creates the potential for Ryan to understand Alex better than most.
Steph Gingrich – 25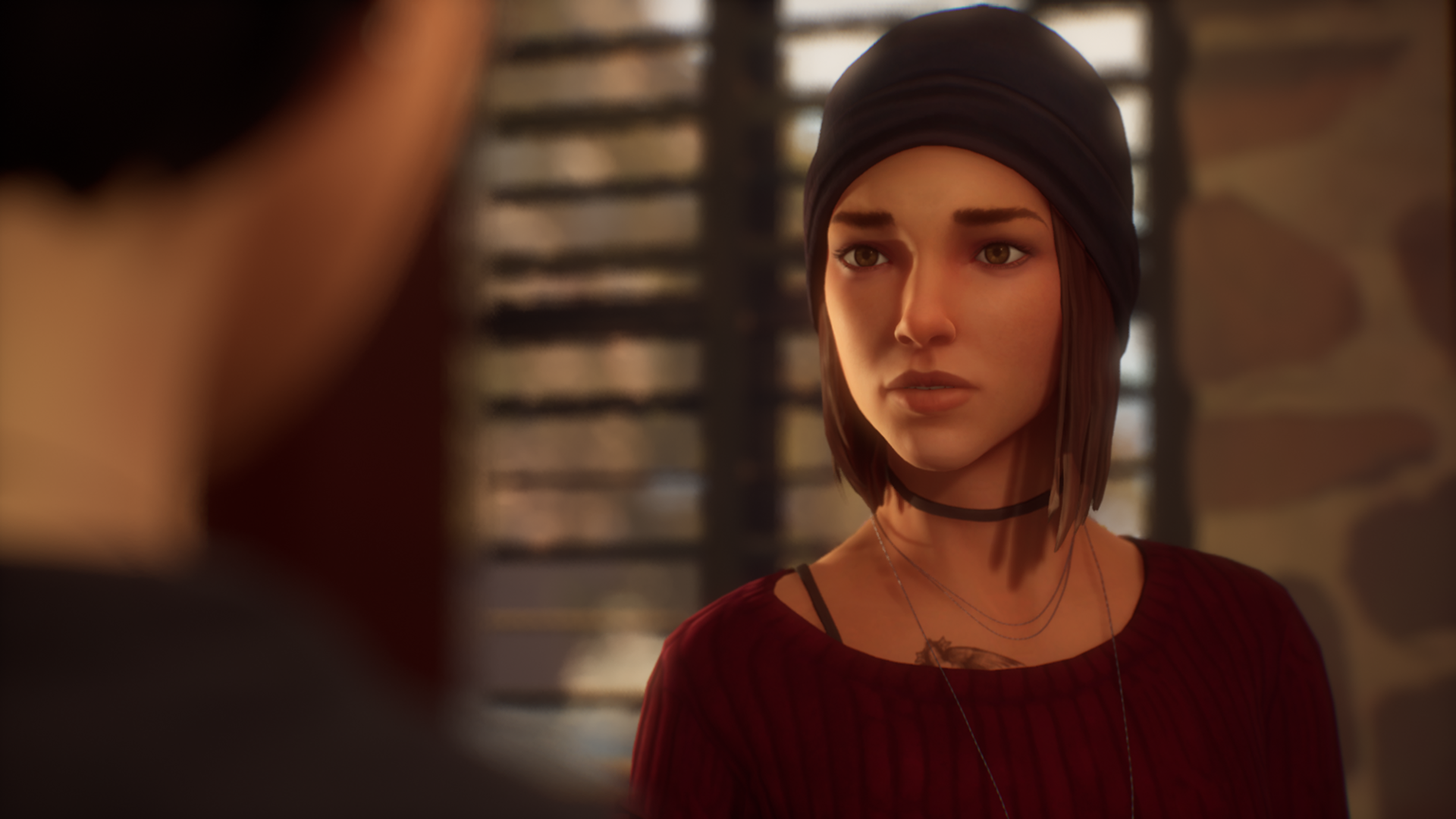 Born in Oakland and raised in Arcadia Bay, Steph has taken a long and winding journey to find herself in Haven Springs. You might recognise Steph, from Life is Strange: Before the Storm, she attends Blackwell with Chloe Price.
For many years, Steph was running from her past without any clear purpose or destination in mind. While nothing seemed to stick for long, Steph found something more surprising while passing through Colorado — a home. After an all-nighter with Gabe and Ryan, Steph made the impulsive decision to take the open job at the local record store and try her hand in the DJ booth. It is an ideal set up for Steph's rare combination of talents and interests, but time will tell how long this moment of stasis can last.
Charlotte Harmon – 28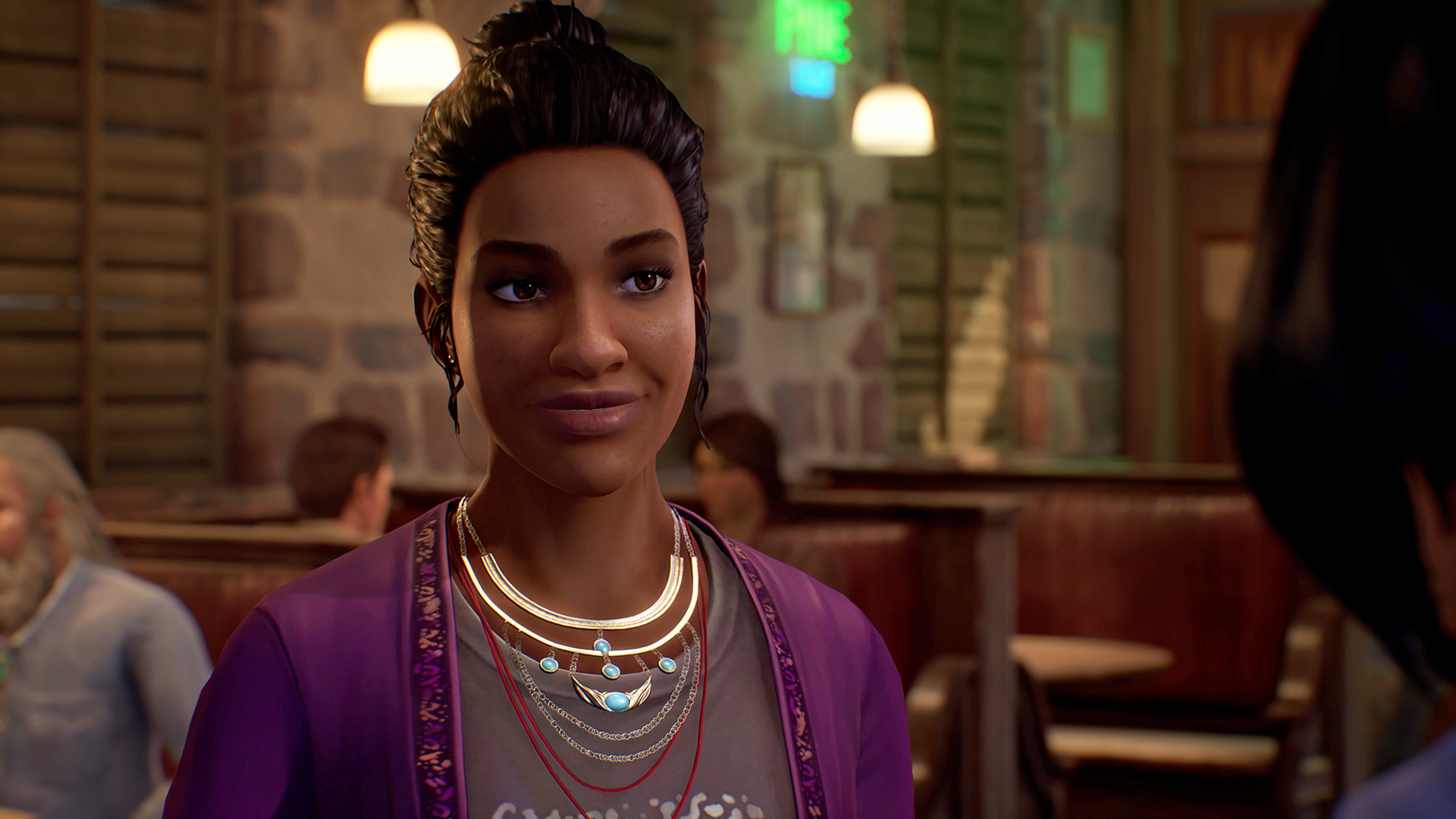 Like much of Haven, Charlotte arrived in town in search of new start. She is a woman who wears many hats – single mother, dispensary proprietor, visual artist – and has become beloved around town for her sensitivity and passion. Most recently, her relationship with Gabe has grown more serious, as Gabe has taken a more active role in her son Ethan's life, and she has helped Gabe reconnect with Alex and bring her to Haven.