SoS: Pioneers Of Olive Town – Bachelor Guide
Story of Seasons: Pioneers of Olive Town is more than just a farming simulator it's also a life simulator. And what's life without a little romance? In Olive Town, there are 10 potential candidates for you to fall in love with. They're divided into the 5 bachelorettes and 5 bachelors of Olive Town. Choose to romance anyone regardless of their gender. Give them gifts, become friends, date and eventually get married. Whoever you decide to choose we're here to be your wingwoman!
We've already covered all the basics of dating, getting married and getting divorced in our guide here. But for those of you that haven't read that here's a quick summary. In order to date and get married to anyone, you have to increase your friendship points with them. You can do this by simply talking to them once a day and giving them gifts. Eventually, you'll be eligible to give them a Confession Pendant and then a Blue Feather of marriage. Easy right?
Now the hardest part is to just pick who you'd like to be with. To make that easier for you we've rounded up all the bachelors on this list. And the bachelorettes on this one. Here you'll find out everything about them. Good luck Cassanova!
Jack – The Clever Big Brother
An easy-going, good-natured, big-brother type both literally and metaphorically. Jack helps his mother run the general store in a number of different ways, from running errands to stocking the shelves. His favorite way to help out, though, is to come up with curios to either sell or give away to customers. Sadly, none of his ideas ever seem to pan out very well, but that never stops him from trying! That kind of gumption might be a little annoying to his little sister, Cindy, but who's to say that it wouldn't be oh-so-charming to someone else?
While Jack may look all plain and simple his likes are somewhat a little more abstract. Good luck trying to win him over with semi-rare Antique Treasure! But it's do-able it just takes a little work and we're in no rush.
Birthday: Spring 23
Loves: Giant Bear Carving, Shiny Watch, Almond, Chuka Soba
Likes: Pumpkin, Pudding, Coffee, Jewelry Ring, Timeworn Coin
Location: At the General Store. Walking around town – Playground, Beach
Emilio – The Sociable Fisherman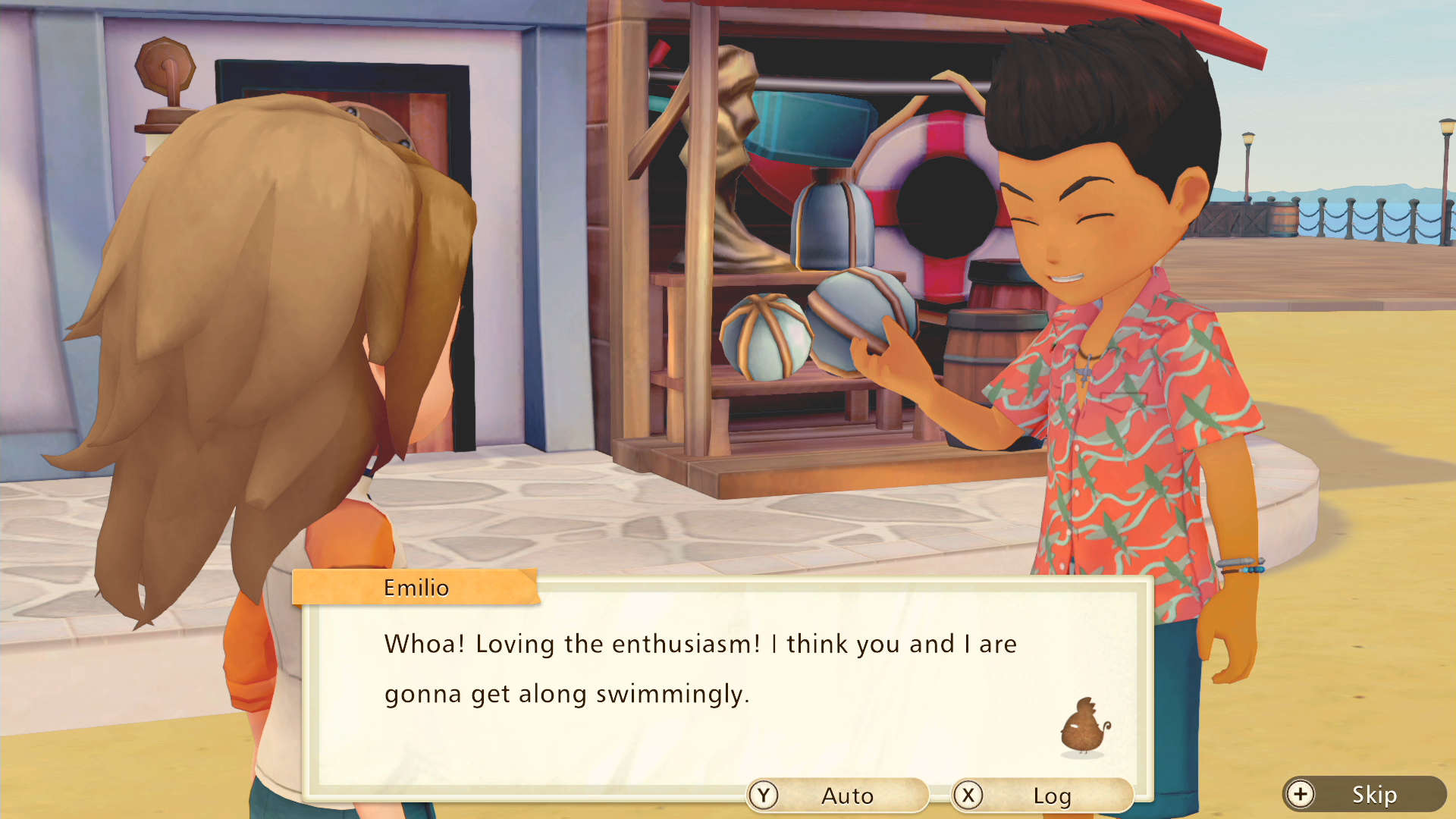 Following in the footsteps of his papá, Louis, Emilio is a fisherman with a consistently cheerful demeanor and an approach to life that ensures that nothing ever keeps him down for long. Because of his job, Emilio is, unfortunately, not always available to talk to—although the game is nice enough to let you check whether he's offshore or not via the map. So cozying up to him is best done during the early morning and late evening, where he'll be spending quality time with his parents and good friend Raul at his beachside home.
Birthday: Summer 15
Loves: Watermelon, Jewelry Locket, Fashionable Bracelet, Pescatore
Likes: Sunflower, Small Fish Marinade, Acqua Pazza, Cheesecake, Jewelry Ring
Location: At the Docks. On the Fishing Boat. At Marco's House
Ralph – The Dependable Ranger
A football-player-turned-forest-ranger, Ralph is an athletic young man whose calm demeanor allows him to approach dangerous situations with a rational mind. He's the tall dark silent and mysterious type. Which is so me in high school. While he certainly isn't the most talkative of Olive Town's available bachelors, that doesn't make him one bit less caring. Don't take my word for it, though, you can get to know him yourself by making daily visits to the ranger station, or nightly visits to the carpentry shop run by his father, Nigel.
Birthday: Summer 21
Loves: Pot-Au-Feu, Fashionable Bracelet
Likes: Yellow Potage, Bread, Mixed Soup, Shellfish Soup, Shiny Watch
Locations: You can usually find him in the forests at the edge of Olive Town. Ranger Station. West and East of the Shrine. At night he'll be at the Carpentry Shop
Damon – The Aloof Stargazer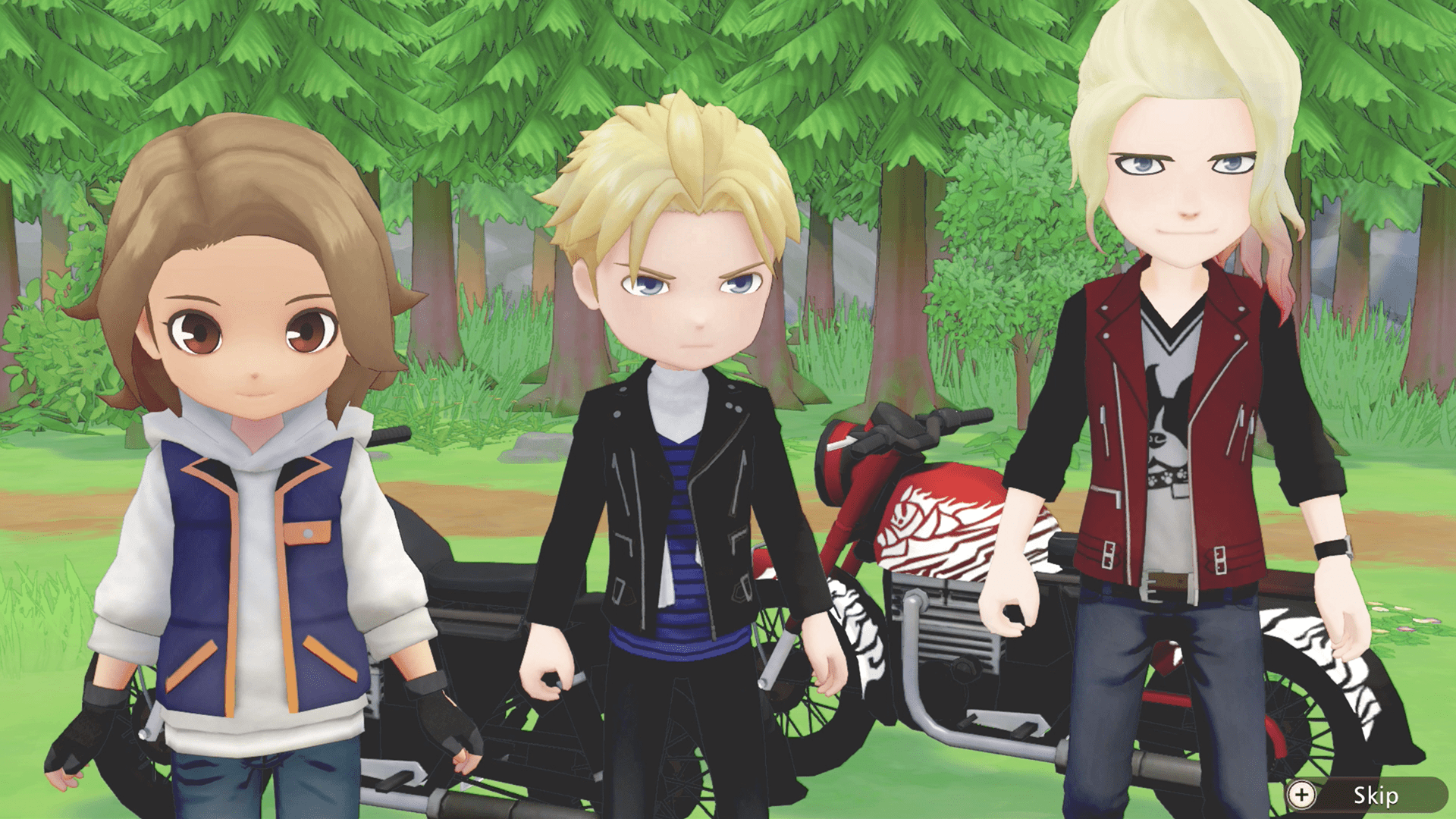 A quiet young man who likes gazing at the stars, drinking strong coffee, and riding on his motorcycle—and who has a secret soft spot for farm animals—Damon might seem fairly hard to win over at first. Don't let that fool you, though, this not-so-bad-boy is as easy the rest of 'em! Well, provided you can find him.
In contrast to Olive Town's bachelorettes, many of its bachelors are constantly on the move. Sometimes this is due to their jobs, but Damon? He kind of just seems to like to wander. That's just part of his charm, though, I suppose. It also starkly contrasts him to his equally available sister, Bridgette, who diligently works from home.
Birthday: Winter 15
Loves: Coffee, Fashionable Bracelet, Shiny Watch
Likes: Alpaca Cloth, Orichalcum Ingot, Coffee Pudding, Black Pansy, Ruby
Location: West of the Shrine, Animal Shop, Town Square, Docks
Iori – A Noble Eastern Lord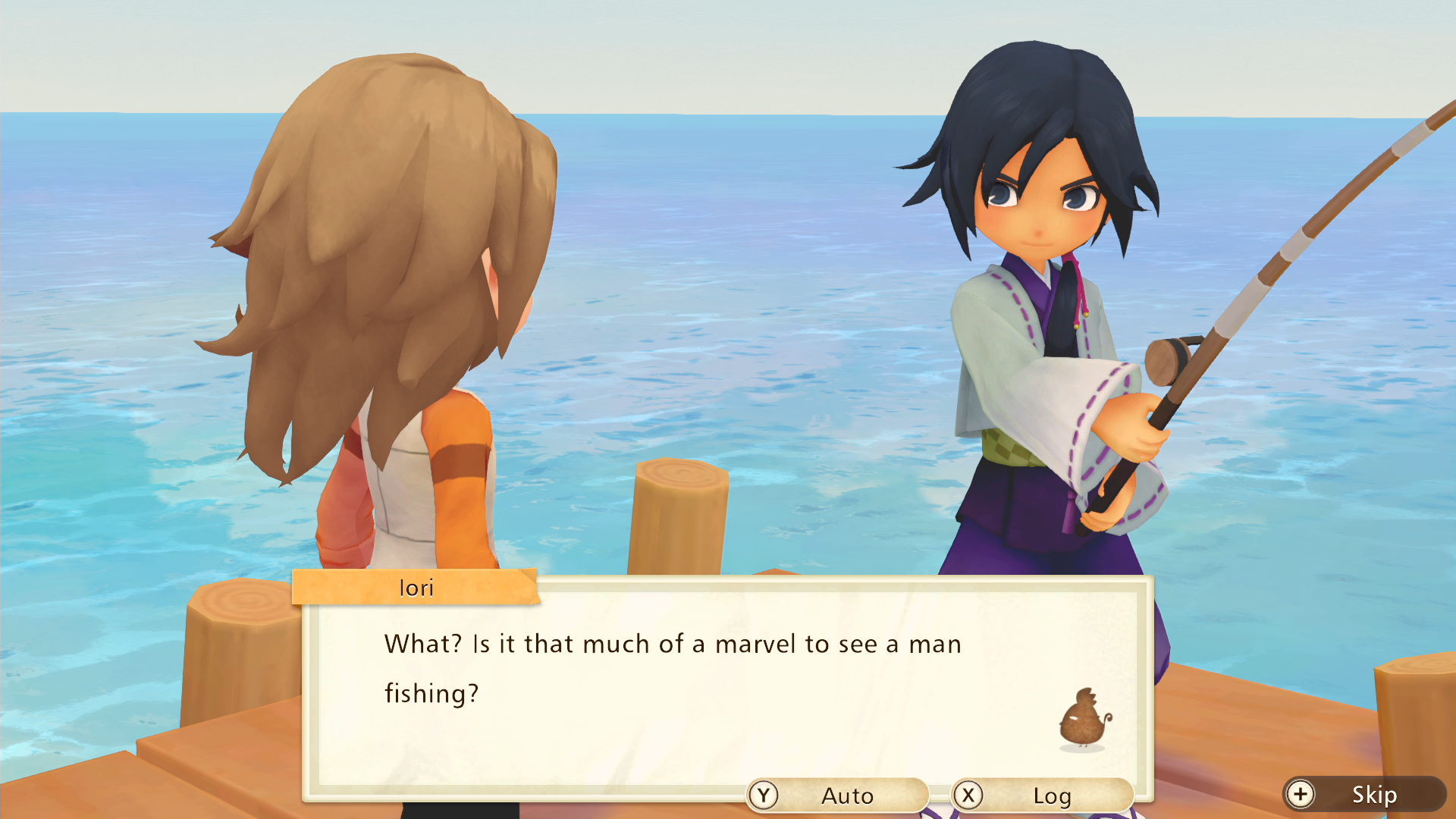 A young noble who moved to Olive Town from a faraway land, Iori is content to spend most of his days fishing and, as such, can generally be found by the sea when the weather conditions are right. His admiration for nature compelled him to remain in Olive Town's nature-rich locale. Despite no longer wanting anything to do with the titles bestowed upon him at birth, Iori's immaculate manners still give him away as originally being someone with quite a bit of status—although, since he never uses this in a demeaning way, this could perhaps be seen as incredibly charming.
Birthday: Winter 28
Loves: Matsutake Mushroom, Mysterious Bait, Rice Ball, Shiny Watch
Likes: Shitake Mushroom, Guardian Bait, Tempura, Clematis, Soy Sauce, Sea Bream Sashimi
Location: At his own house. Beach
Did you find this guide useful? If you did be sure to check out more of our Story of Seasons: Pioneers of Olive Town guides here! Check out our beginner's guide, Dating and Marraige Guide or Best Crops To Plant.
Tagged:
autumn
bachelor
bachelorette
beginner's guide
big brother
damon
dating
emilio
farm sim
farming sim
fisherman
friendship
game guide
gifts
iori
jack
management sim
march 2021
marriage
nintendo
nintendo switch
noble eastern lord
olive town
pioneers of olive town
ralph
ranger
romance
shrine
spring
stardew valley
stargazer
story of seasons
story of seasons pioneers of olive town
summer
wedding
winter