Animal Crossing: New Horizons – What's New In April v1.10
Animal Crossing: New Horizons' live service is the gift that keeps on giving. Expect every season to have new items, events and new things for you to do! Because let's face it once we've gotten all our Top Tier animals and decorated our 5-Star island to perfection the magic dies a little.
The next Animal Crossing update 1.10 is happening today April 28th and with it is several glorious Spring events. If you played the game last year you'll recognise May Day, International Museum Day and Wedding Season all making a come back. And of course new seasonal items in Nook Shopping!
Here's everything that's coming to Animal Crossing: New Horizons in May 2021.
May Day: April 29th – May 7th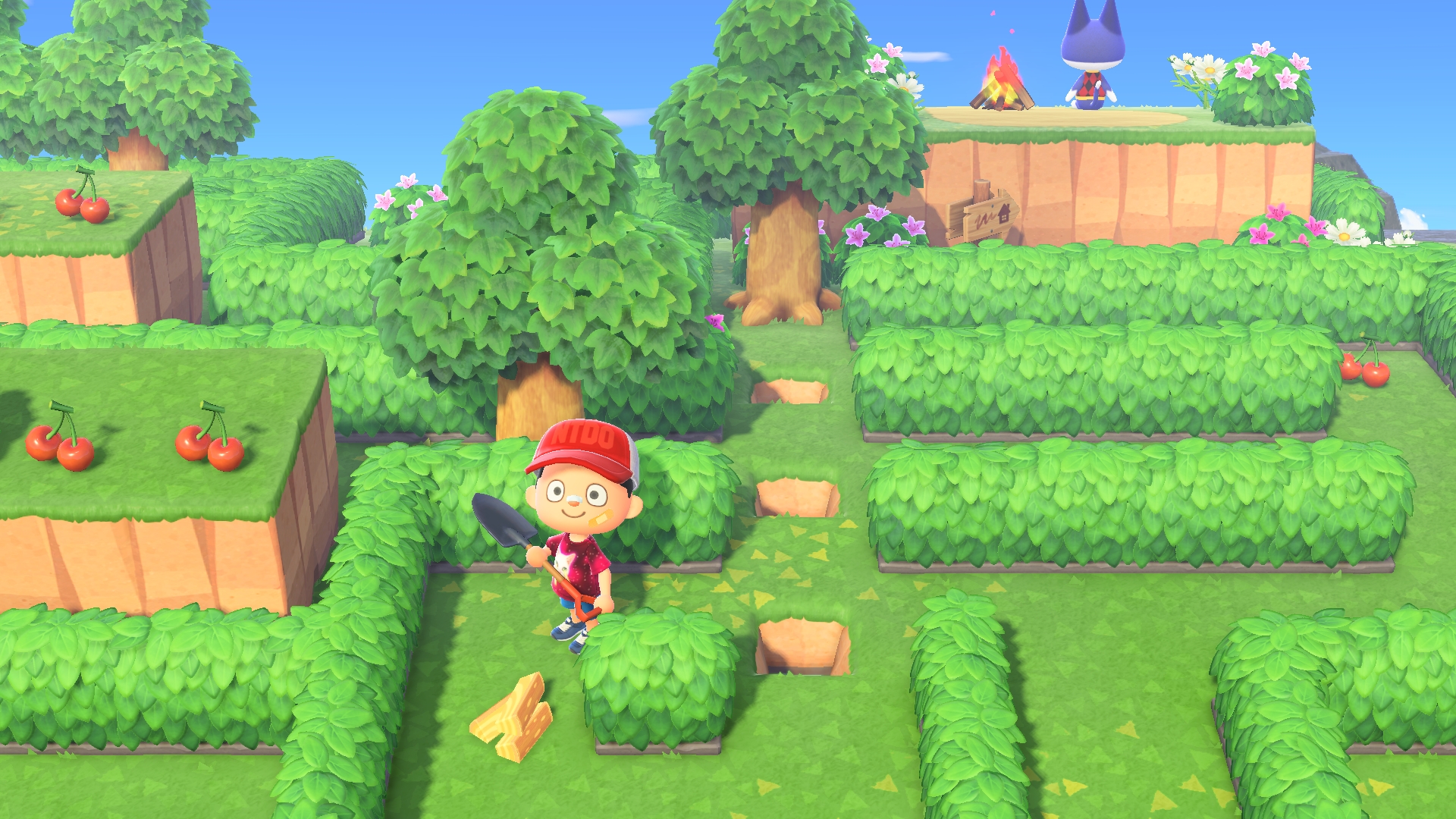 During this day you can visit a special May Day Tour island by using a May Day ticket at the airport counter. These tickets are single-use, so plan your trip accordingly. On this island, you'll find a puzzling maze to solve with twists and turns. If you played it last year don't worry because this year's May Day Tour island will be different than last year! Although it appears Rover will still be at the end once again though.
It's unclear yet whether there will be any new rewards for completing this new version of the maze in 2021.
International Museum Day: May 18th – 31st
To celebrate International Museum Day, take part in a Stamp Rally. Simply talk to Blathers everyday to receive a special stamp card. Go around the museum to look at fish, insects, fossils, and art, all while collecting stamps at the various museum exhibits. After visiting enough Stamp Stations, you can return your Stamp Card back to Blathers for a few prizes.
For the 2021 version of International Museum Day, the Art exhibit has been included. This was a noticeable shortcoming of last year's event, so we're glad to see it resolved. Presumably, that means we'll see a new Art Plaque item as a prize, but details on any other new prizes remains a mystery for now.
Wedding Season: June 1st – 30th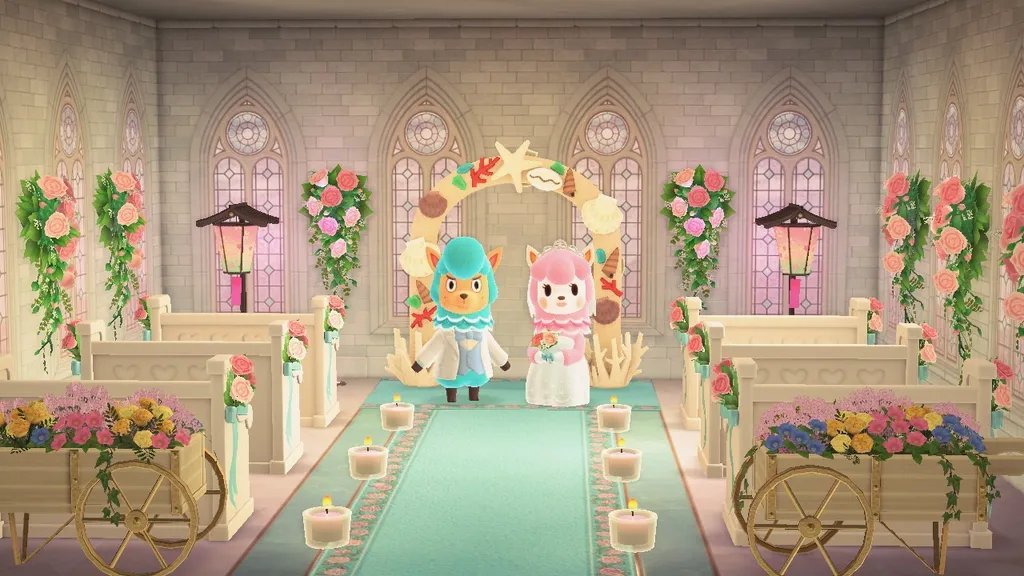 The weather is warm and love is in the air which means only one thing, it's wedding season! Happy Anniversary to Reese and Cyrus! If you participated in their wedding event last year you'll remember the couple got married then. This year you'll find them again at Photopia on Harvey's Island.
They can't get married again but maybe they'll want to take some anniversary photos. So visit them every day in June, to help them decorate a room and take their wedding photo! Earn Heart Crystals and exchange them for special wedding-themed items from Cyrus.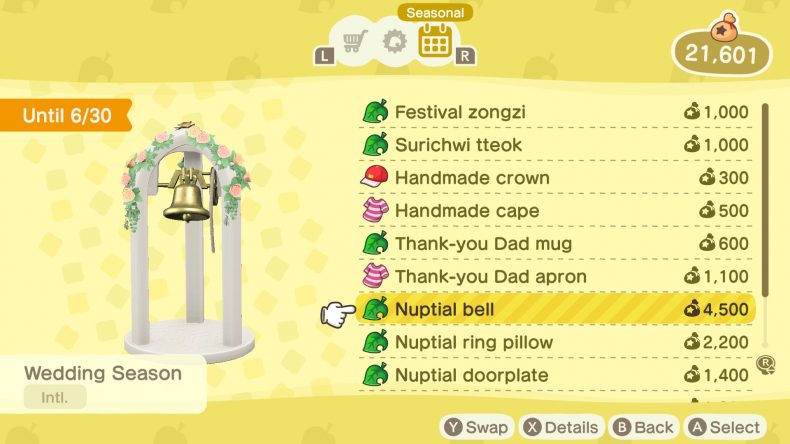 For the 2021 version of Wedding Season, a new set of wedding-themed furniture and clothing items will be introduced at both Nook Shopping and Able Sisters. Check out our complete guide to last year's version of Wedding Season here.
Seasonal Items
Seasonal items are of course one of the biggest reasons to check back into Animal Crossing: New Horizons. This time there are 13 different new items coming to Nook shopping during the next few months. The first is the Japanese Children's Day holiday on the 28th of April. Celebrate with new Carp Streamer and Shinbun no Kabuto items. Followed by Mother's Day, Father's Day and something called a Rolling Cheese Day???
That's everything Animal Crossing: New Horizons in their April 2021 version 1.10 update! For all our guides, festivals and more be sure to check out our game Animal Crossing: New Horizons articles here! To see what you missed in February's last big update you can check that out here too.
Tagged:
animal crossing
animal crossing new horizons
april
april 2021
children's day
father's day
harvey island
heart crystal
international museum day
june
june 2021
may
may 2021
may day
mother's day
nintendo switch
photopia
reese and cyrus
rolling cheese day
seasonal items
v1.10
wedding season