BlizzCon the convention that celebrates all things Blizzard was unfortunately cancelled last year. But this year it's back and in a better venue than ever. Online.
BlizzCon Online 2021 is a full digital event that's entirely free to watch for everyone on BlizzCon.com. We may not be able to gather in person this year but we will still get the latest and greatest updates from Blizzard Entertainment. There's a lot coming to this year's event and the studio has promised to reveal what's next for most of its major properties. Which means if you've been waiting for Overwatch 2 or Diablo 4 or even what's new with World of Warcraft then now's your time.
Here's how to watch everything, the official BlizzCon Online schedule and what goodies are up for grabs. And as I say every year is Warcraft 4 ever coming?
How To Watch BlizzCon Online?
Watch all of BlizzCon 2021 for free online, with Blizzard offering six channels of content covering its biggest games. Coverage kicks off on February 19 at 2 pm PT / 10 pm GMT / 5 pm ET (or February 20 at 8 am AEST) and you can watch the action live via its website, Twitch or YouTube.
Select BlizzCon Online content will be supported in 12 languages via live stream or VOD, including English. With subtitles in European Spanish, French, German, Russian, Latin American Spanish, Brazilian Portuguese, Arabic, Japanese, Korean, simplified Chinese, and traditional Chinese.
Those who miss the action live or are in awkward timezones you'll be able to catch up later via the BlizzCon Online video archives.
BlizzCon Online 2021 Schedule
The fun kicks off with the Opening Ceremony at 23:00 CET on Friday. After that, you can plot your own journey through six different streaming channels.
There are five channels with one being dedicated to – World of Warcraft, Hearthstone, Diablo, Overwatch, as well as a Strategy games channel covering StarCraft, Warcraft III: Reforged, and Heroes of the Storm.
The sixth channel will be the main Blizzard one covering a mix of select panels from the other channels.
Click here for a copy of the detailed schedule.
What We're Expecting To See At BlizzCon Online
Blizzard has yet to announce what games it will showcase during the event, but there have been some leaks on social media hinting at what may be shown.
Diablo
The big reveal for the show may be the release of a Diablo 2 remake dubbed Diablo II Resurrected. As for the next game in the franchise, Diablo 4, the developer has already shown off some of the game and has been conducting an alpha test since it was announced at last year's BlizzCon. This year, expect more details about the game's classes and MAYBE a release date?
Diablo Immortal was announced way back in 2018 as a Diablo mobile game. Since then it's gone through public testing and it's likely that Blizzard will reveal its release date during the show.
World of Warcraft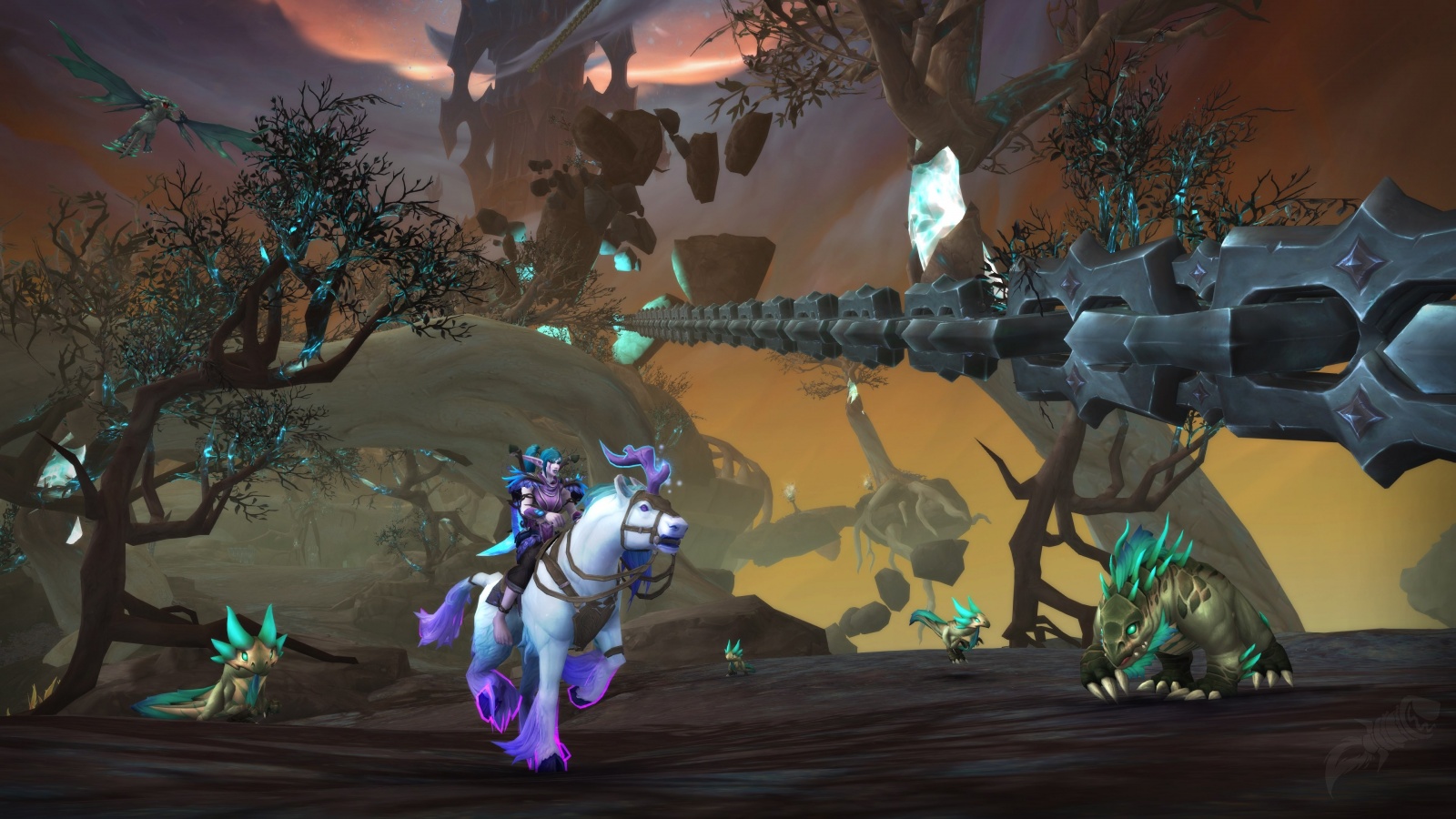 Since World of Warcraft's latest expansion, Shadowlands came out in October, it's unlikely Blizzard will have another expansion to show off. There will be a big content update revealed called Chains in Domination according to a leak reported by WoWHead on Thursday. Players will have more dungeons, gear and a new raid to look forward to.
On the other hand, WoW Classic will receive a new/old expansion – Burning Crusade. This includes the Blood Elf and Draenei races, the area called Outland and more content according to leaked info.
Overwatch 2
The sequel to the team-based shooter Overwatch was also announced at last year's BlizzCon. So I'm expecting more news about Overwatch 2, maybe a cool story trailer, a new character reveal. But I wouldn't hold my breath for a release date.