Winners Of The 2020 Golden Joystick Awards
It's award season for the video game industry and one of the biggest and events is the Golden Joystick Awards. This year there's been some heavy contenders for the prestigious titles with some unforgettable releases happening this 2020. Voting for the Golden Joystick Awards 2020 was open until September 18 and after two months of voting, the winners are here.
While some games achieved worldwide recognition it was The Last of Us Part II that swept the year. Well done Naughty Dog Studios and of course the rest of the games that have won a Golden Joystick Award. Did we agree on all of these winners? Definitely not. But are we going to write about them anyway? You bet.
PlayStation Game of the Year, Ultimate Game of the Year, Best Audio, Best Storytelling & Best Visual Design
The Last of Us Part II by Naughty Dog
Okay calm down The Last of Us Part II, leave some awards for the other games! But all in all, it's a beautiful game that brings us back to the beautiful and harrowing story of Joel and Ellie. The Last of Us is not a particularly engaging action/shooter so if you're looking at pure gameplay this wouldn't be it. Where it really is supposed to shine is in its storytelling and stellar audio and voice acting. No spoilers here but did The Last of Us Part II really deliver on all that? Well, the Golden Joystick Awards certainly seems to think so.
Studio Of The Year
Naughty Dog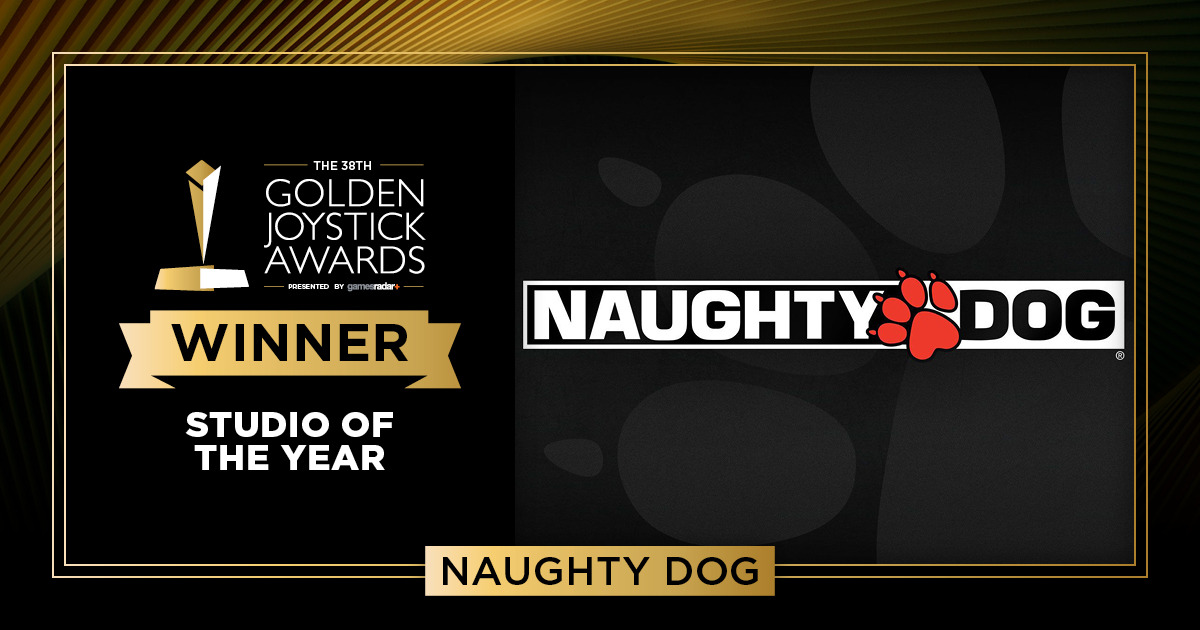 With the Ultimate Game of the Year comes the Studio of the Year award. I like that the awards give a special mention to the studios creating games. Not that Naughty Dog isn't a great studio but what is the criteria for this award? Is it that they created the Ultimate Game of the Year? Or should there maybe be other criteria involved? This year Naughty Dog gave us The Last of Us Part II and coming up we're not sure what game they're going with. There's, of course, The Last of Us Part III, the next Uncharted or even a brand new IP.
Best Family Game & Best Multiplayer Game
Fall Guys by Mediatonic
The next big thing in party games – Fall Guys is a deserved win for Best Family and Multiplayer Game. It's adorable, silly, simple to learn and fairly low stakes enough that you won't be plotting the death of any of your family members. You know what I'm talking about Mario Party. Even though it's a battle royale game with 60 jellybean type guys fighting to win, the chaos is just plain funny. So you don't feel so bad when you lose. Because of the amount of chaos and the different types of levels available, each time you play the game is a different experience. Fall Guys is definitely, a game to get for your family. And if you're looking to get a leg up here's our 5 proven tips and tricks to win at Fall Guys.
Best Game Expansion
No Man's Sky: Origins by Hello Games
In the immortal words of Drake "Started from the bottom now we're here, started from the bottom now my whole team fuckin' here". No Man's Sky is one of video game's history most controversial titles. Launched back in 2016 to some crazy amount of overhype, Hello Games wasn't able to deliver on their promises to the people. But now they have. It's been a slow uphill path for the studio which they could have abandoned at any time. But their dedication to making the game that they set out to make is commendable. Their frequent and chunky updates have delivered great new features and amazing gameplay. I'm glad that No Man's Sky: Origins is being recognised.
Best Gaming Community & Still Playing Award
Minecraft by Mojang Studios
A game that needs no introduction – Minecraft is the ultimate sandbox of games. There's no story here, no characters, no dramatic cutscenes, hell there isn't even great graphics. But there's something else, an endless world of possibility. Minecraft lets you shape the blocky world around you and the community's creativity knows no bounds. From your PC to the console and your mobile phone Minecraft has spanned generations of technology with expanding franchises in its own right.
Best Indie Game & Critics Choice Award
Hades by Supergiant Games
Hades deserves to win a Best of something award. But was indie game really the award it derserved? Supergiant Games is such an amazing low key studio and the games they push out are certainly in their own style. But are they still considered indie? Even after their years of success on the market with genre defining games such as Bastion and Transistor? I think Hades is an amazing game with extremely satisfying gameplay, phenomenal art and voice acting. But I'm not sure Supergiant belongs in the indie game category anymore.
Nintendo Game Of The Year
Animal Crossing: New Horizons by Nintendo
Again, another confusing category. There are so many games out on the Nintendo Switch spanning all sorts of genres. Just having it be a Nintendo exclusive doesn't seem like a great category. That's not to say I don't love Animal Crossing: New Horizons. It's by far one of the best iterations of the Animal Crossing genre minus the love I have for Pocket Camp. I think many people new to the franchise don't "get it" and it's hard to explain but it's a beautiful slice of life that couldn't have come at a better moment in 2020. If you're looking for more reviews on Animal Crossing: New Horizons we have a ton as well as a lot of guides on their ongoing live updates and events.
Breakthrough Award
Among Us by Innersloth
Among Us is the re-breakout hit by InnerSloth, what we mean by that is that the game was first released way back in 2018 to moderate fanfare. But has since exploded on Twitch and YouTube's front page this year. Set in a very 'Werewolf' party kinda genre the game involves a whole lot of social activity, the repairing of a spaceship and hidden sabotage. It's a fun game with a ton of replayability and as we've learned from this year lots of streamability. I don't know what 'Breakout Award' means but I suppose this is apt. If you're an Among Us player be sure to check out our 'How to play as an Imposter' guide.
PC Game Of The Year
Death Stranding by Kojima Productions
Death Stranding was launched more than a year ago on November 8th 2019. It feels like a lifetime ago so when I saw it on this list I was confused. Didn't that come out like 3 years ago? But no it's only been a year. What is happening?! The Golden Joystick Awards don't have a great timeline I feel like games made in the year should really qualify for these awards. But timing and all that etc. Okay, semantics aside Death Stranding is an excellent, well-made game that really let Kojima be Kojima. Again I'm not sure why this is 'PC Game of the Year' since it's not a PC exclusive game.
E-Sports Game of the Year
Call of Duty: Modern Warfare by Infinity Ward, Sledgehammer Games
Xbox Game Of The Year
Ori and the Will of the Wisps by Moon Studios
Mobile Game Of The Year
Lego Builder's Journey by The Lego Group
Best Gaming Hardware
Nvidia GeForce RTX 3080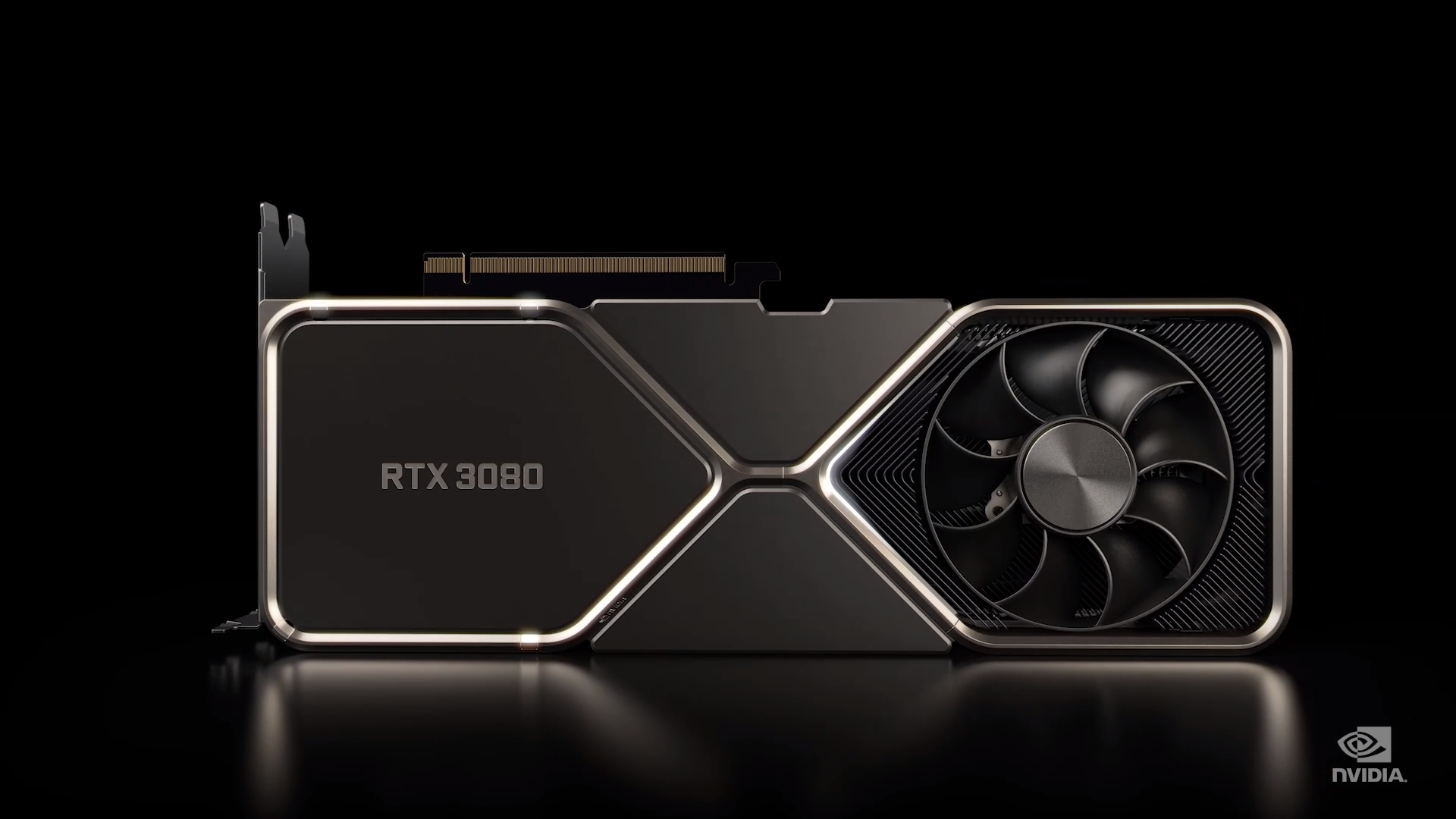 Best Performer
Sandra Saad as Kamala Khan in Marvel's Avengers by Crystal Dynamics, Square Enix
Best New Streamer / Broadcaster
iamBrandon
Tagged:
among us
animal crossing new horizons
best audio
best family game
best game expansion
best indie game
best multiplayer game
best storytelling
best visual design
breakthrough award
critics choice awards
death stranding
fall guys
game of the year
golden joystick awards
golden joystick awards 2020
hades
hello game
innersloth
kojima productions
mediatonic
minecraft
mojang studios
Naughty Dog
nintendo
no man's sky origins
pc game of the year
people's gaming awards
PlayStation 4
playstation game of the year
sony playstation
supergiant games
the golden joystick
the golden joystick awards 2020
the last of us part ii